baked chai donuts
I love baked donuts and these baked chai donuts are nothing but sensational. These are slightly better, easier and great for your sweet tooth.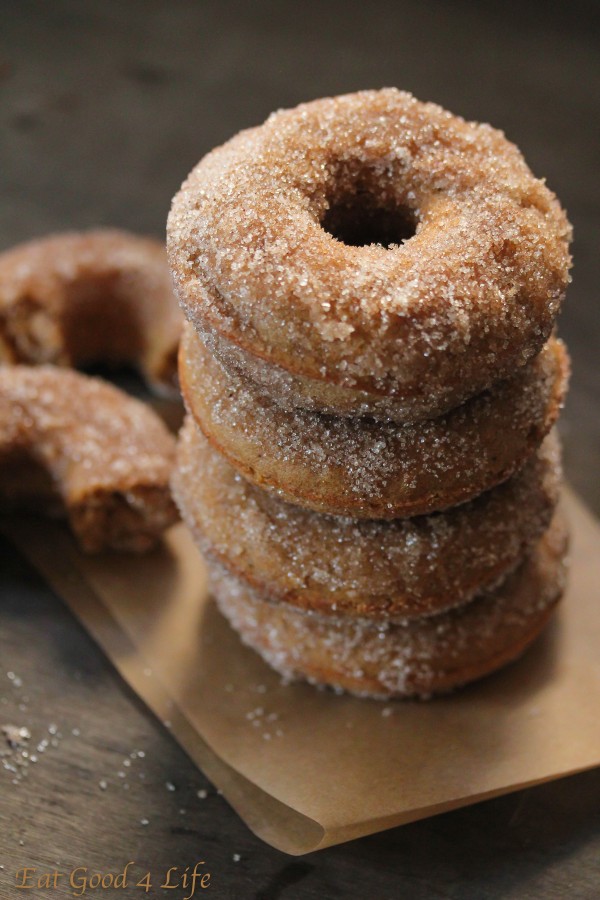 I have seen chai donut recipes using different types of spices. For my version I used cardamon, cinnamon, nutmeg and cloves. I love cardamon but if you don't have it on hand you can omit it if you like. Either way they are still going to be sensational.
I originally got the recipe from my pumpkin spice baked donut recipe. I just tweaked it the recipe a little bit. The chai donuts came out perfectly. When making baked donuts the most important thing to keep in mind is to butter the donut pan generously. I can't stress this enough. Even though I buttered my baking pan really good I still had some trouble taking them out. I just did it slowly. Be patient.
One thing I must note is that baked donuts don't taste like fried donuts. The shape is identical, which is fun for my kids, but if you want to resemble real fried donut taste this will not come close. They are more like a muffin texture but either way I am fine with it. I love making baked donuts with my kids.
Have a few different baked donut recipes in the blog so make sure you check them out. Just go here to see other baked donut variations.
I hope you get to try these baked chai donuts. They are truly one of my favorite versions I have made so far.
Enjoy!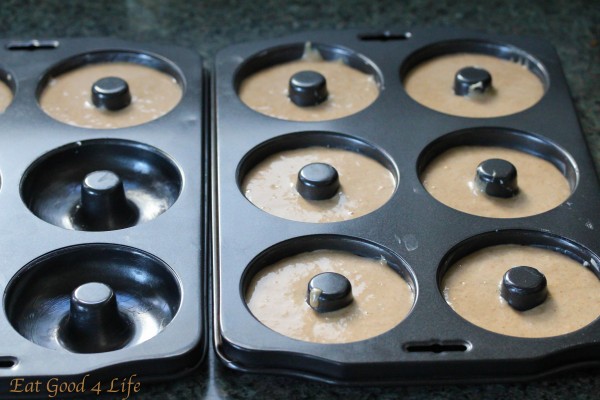 Here you can see the batter right before baking the donuts. Do at 325F for about 18 minutes. Make sure that you grease the pan generously so that you don't have trouble getting them out later on.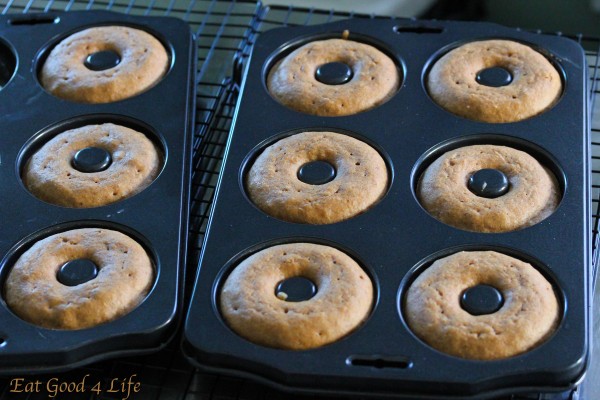 Here you can see the donuts after I baked them. It took me 18 minutes. Just help yourself with a knife to get them out. Also make sure you cool them for 10 minutes before doing so.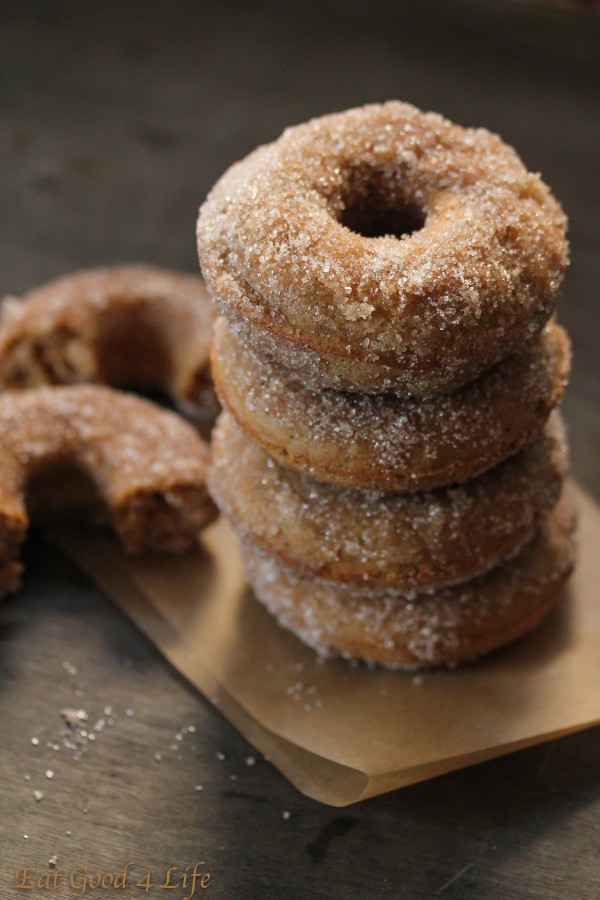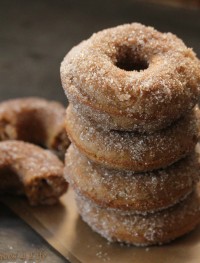 Baked chai donuts
Yield: 10 donuts
Total Time: 30 minutes
Ingredients:
Glaze
6 tbsp butter, melted
3/4 cup unrefined sugar
1/4 tsp clove powder
1/2 tsp cardamon powder
1/2 tsp cinnamon powder
1/2 tsp nutmeg powder
Directions:
Preheat oven to 325°F. Grease two donut pans and set aside.
In a bowl, with a wire whisk, whisk eggs, apple sauce, sugar, milk and oil. Add flour, baking powder, baking soda and spices. Whisk until combined. Fill each donut hole 2/3 full.
Bake for 17-22 minutes. Cool donuts in the pan for about 10 minutes and remove them to a wire rack to cool completely.
While the donuts cool, in a safe microwavable dish, melt the butter. In another bowl, mix the sugar with the spices. Dip each donut in the butter followed by the sugar. Serve.
Store donuts on a cake stand for up to two days.
Tip: Make sure you grease the pan all over specially in the middle round donut piece otherwise they will stick when getting them out of the pan, probably breaking apart in the process.