No bake peanut butter pie-Gluten free and vegan
I have not made a peanut butter pie in for ever but this one I just made is by far my favorite one. Gluten free, vegan, healthy and super tasty.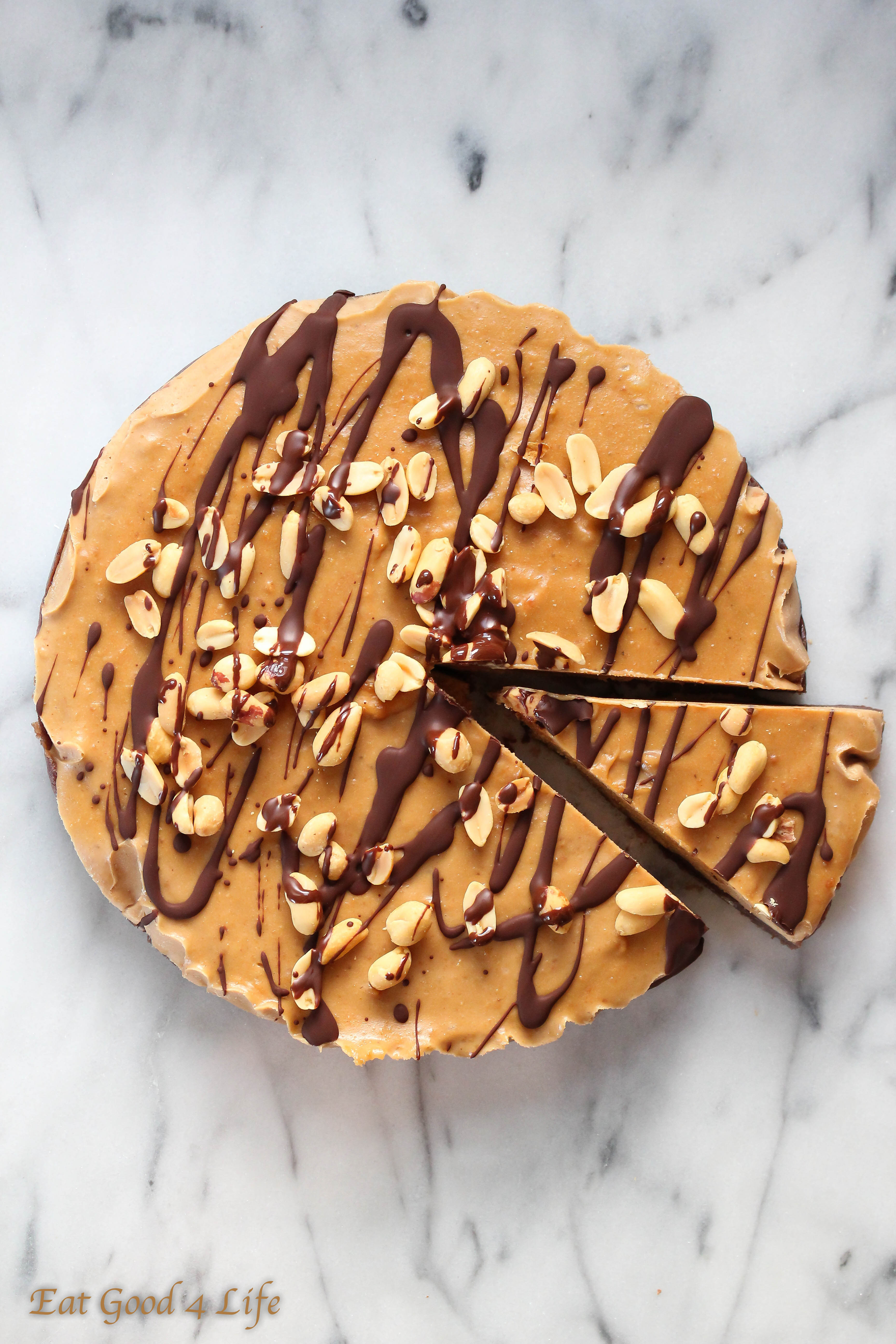 I was super amazed at how good this peanut butter pie was considering how simple it was to make. The mixture in the food processor tasted like heaven so I couldn't wait for it to solidify and dig in…you need to do yourself a favor and make this peanut butter pie ASAP it is that good.
If you like peanut butter and bananas you are going to love this version. Gluten free, vegan, no bake and healthier, what else could you ask for from a peanut butter pie?
I have been making quite a few desserts lately and I really can't stop given the fact that I have a super sweet tooth. I haven't been to the gym in a few days so I think I should stay away from these desserts…ah maybe not…I can't live without sweets so I will make sure I just exercise extra hard when I make it there!
On another note, you guys, is anyone attending summer school? I am, and quite frankly it is kicking my behind. 12 years ago I graduated with my double major. I was single, having fun and on top of the world. Now, I have two kids, my own business to sustain, a household and on top of that school work. This journey better pay off because the lack of sleep, sacrificing time from seeing my kids and being stuck in a room while it is nice and sunny outside sucks big time. I will stick it out but sometimes I just want to quit and leave it all behind…
Anyhow, I am really making a super human effort to keep my posts going. I know some of you are waiting for me to post my recipes, so I will try my hardest to keep them coming.
Until my next recipe…here you go…now go an make this peanut butter pie. You will thank me later!
Enjoy!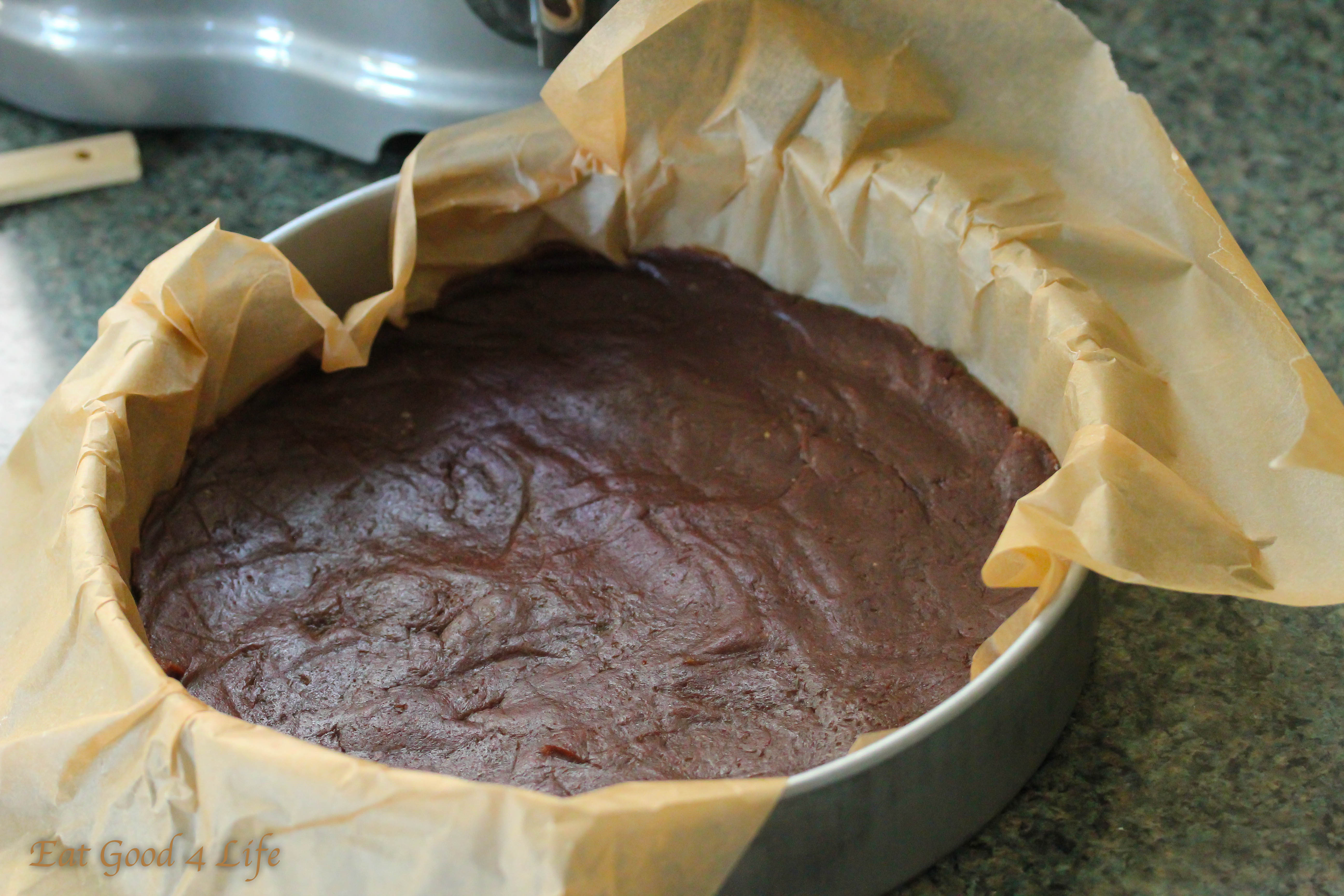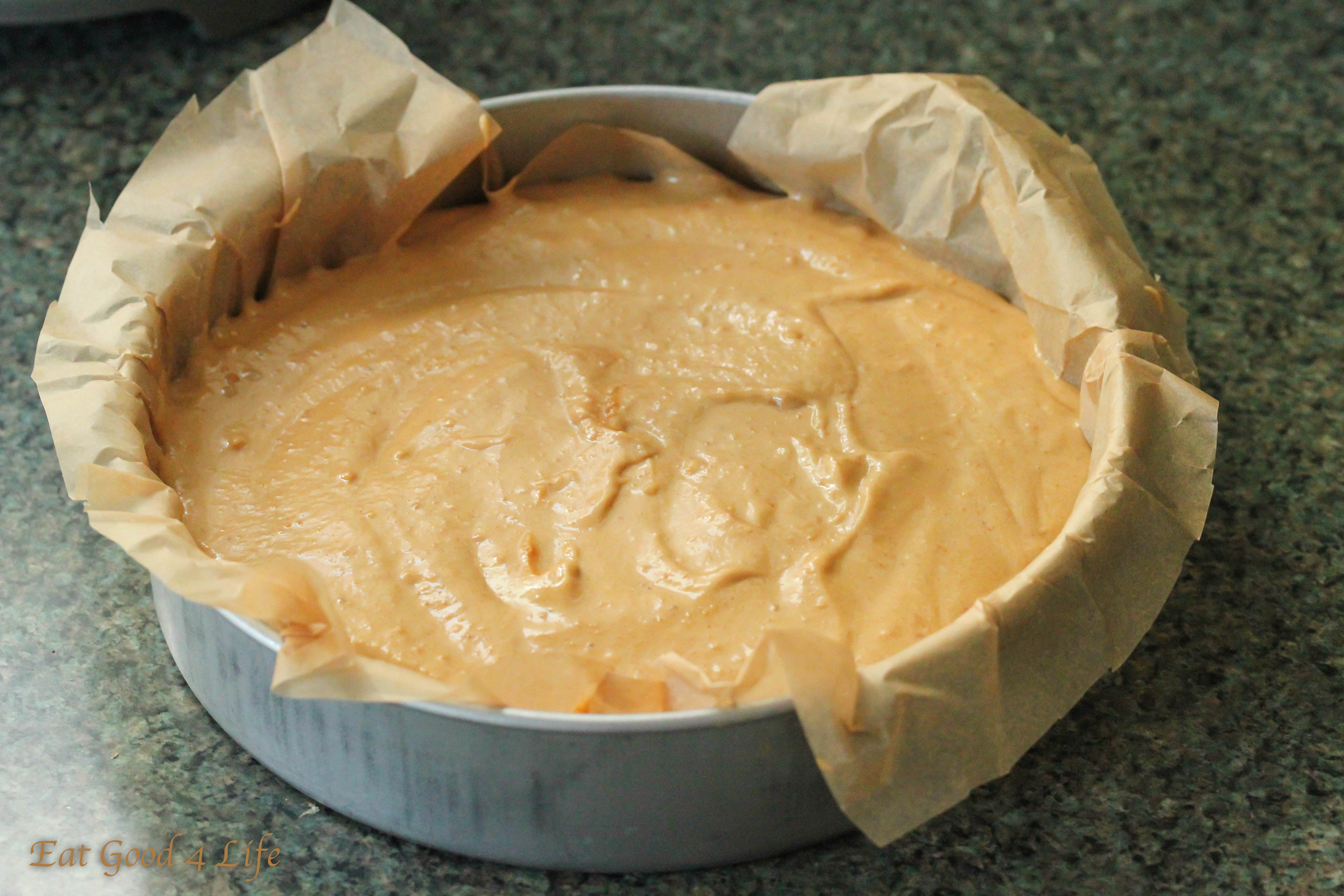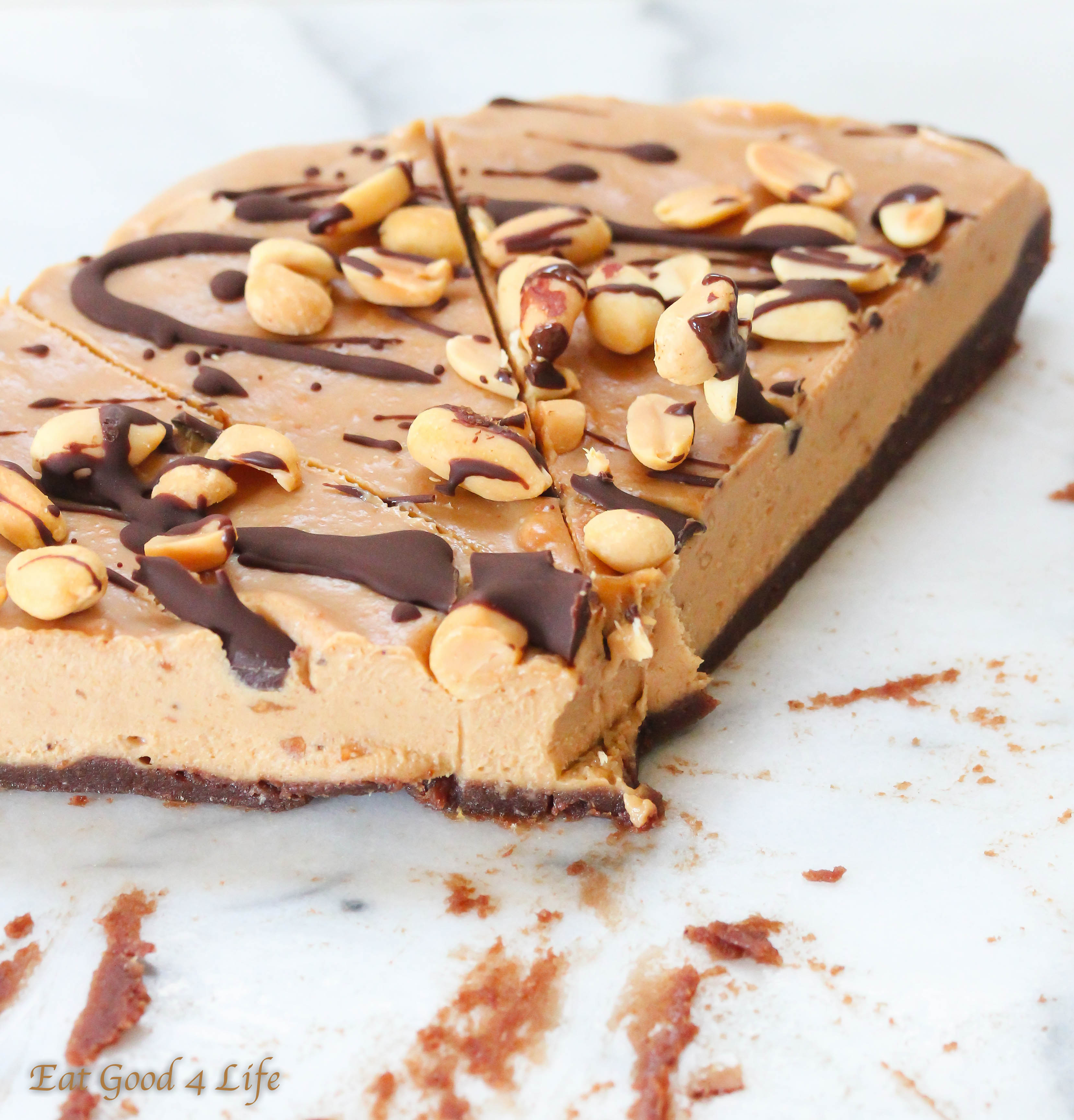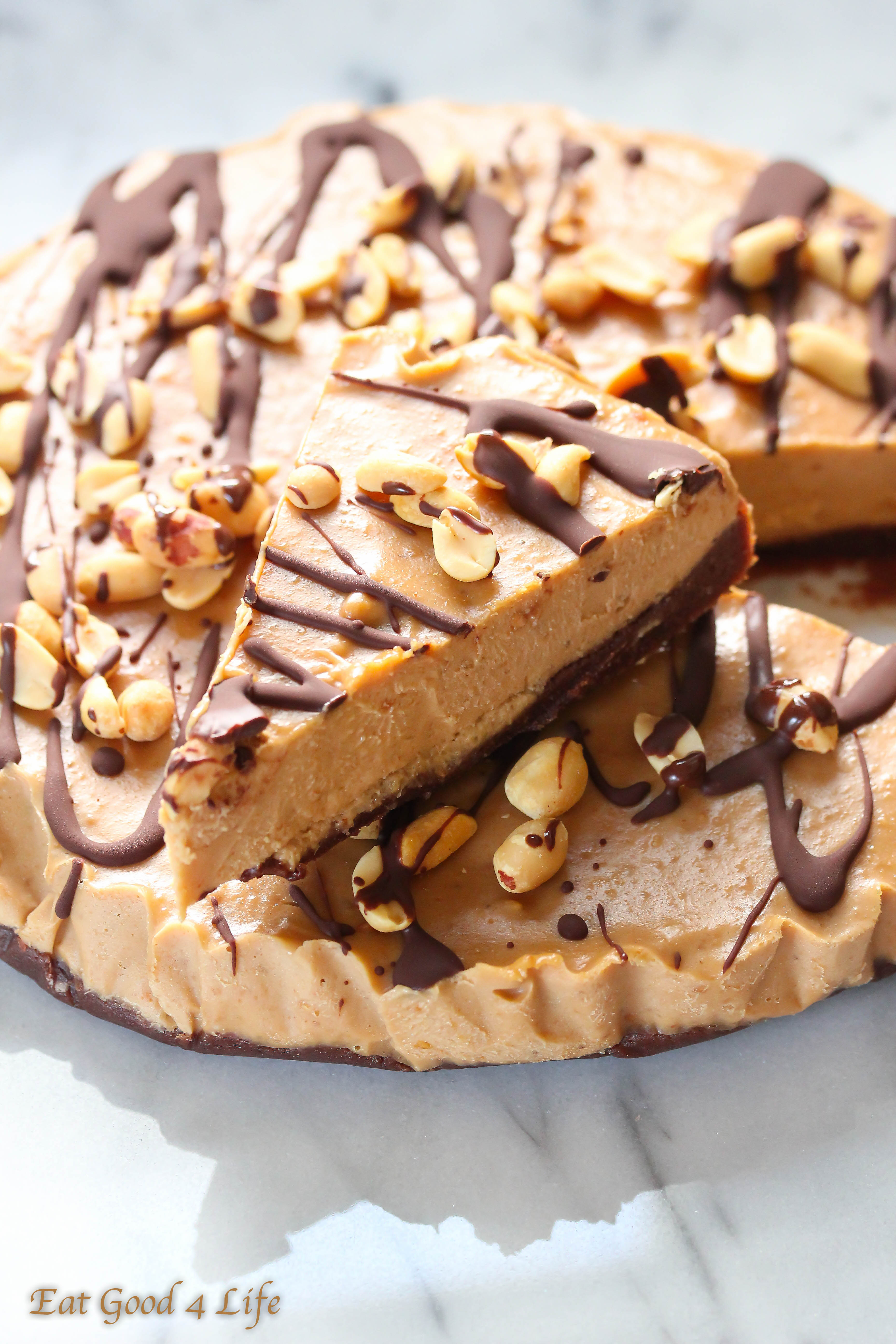 No bake peanut butter pie- Gluten free and vegan
Yield: 12 servings
Total Time: 20 minutes
Ingredients:
Directions:
Line a 9 inch round cake pan with unbleached parchment paper.
Add the crust ingredients to your food processor and process until smooth. Add this mixture to the prepared lined cake pan and with a spatula press until evenly uniformed through all sides.
Place the filling ingredients in the food processor and pulse until you obtain a homogenous mixture. Add the topping over the crust and freeze pie until solid for at least 4-6 hours.
When ready to eat, sprinkle the peanuts over the peanut butter pie. Place the chocolate chips and coconut oil in a plate and microwave at 30 second intervals, stirring in between, until the chocolate has melted. Drizzle the chocolate over the peanuts and pie and serve.
You may have to let the pie sit at room temperature for 10-15 minutes to be able to slice. Store leftover pie in the freezer and thaw for 10-15 minutes before eating.
Recipe adapted from here