No bake cookie dough balls
Have you had cookie dough balls before. Most of them include large amounts on unhealthy ingredients such as sugar and sometimes even regular flour, which in my opinion is gross. This version of no bake cookie dough balls is gluten free, vegan and healthy for you.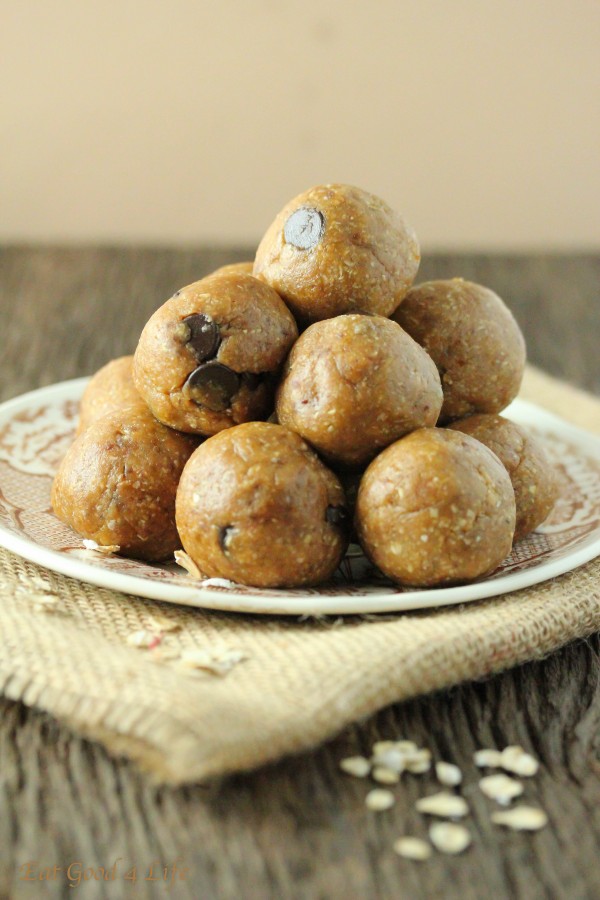 This recipe comes from my friend Melissa's new cookbook DIY Nut Milks, Nut Butters & More. Melissa writes and chronicles her recipes at her food blog at My Whole Food Life. The focus of her blog is to eat almost no processed foods and processed sugars. All her recipes are also vegan so don't forget to check her blog out.

DIY Nut Milks, Nut Butters & More includes more than 50 recipes for homemade nut milks and butters—along with delicious, whole-food snacks and desserts. Inside you'll even find tasty ideas for using the leftover nut pulp! You'll discover all sorts of goodies inside, including:
Strawberry Brazil Nut Milk
Rich and Creamy Pistachio Butter
Chocolate Hazelnut Spread
Almond Butter and Jelly Muffins
Peanut Butter Cup Granola
Salted Honey Cashew Truffles
Tropical Protein Smoothie
Chocolate Peanut Butter Chunk Ice Cream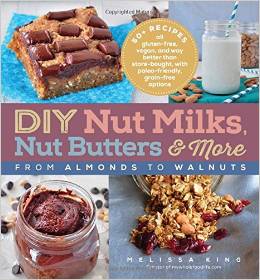 To pre-order her cookbook you can go to this link. For those that pre-order her cookbook you will be able to enter a giveaway to win this Cuisinart food processor until December 19th. A very useful piece of kitchen equipment that will help you with many of her cookbook recipes and many more. I already have a food processor and I don't think I could live without it. It is one of the most useful pieces of kitchen appliances in my house.
One more thing, her cookbook, DIY Nut Milks, Nut Butters & More it is 29% off and just costs $12.00 I don't know for how much longer so I suggest you purchase it soon.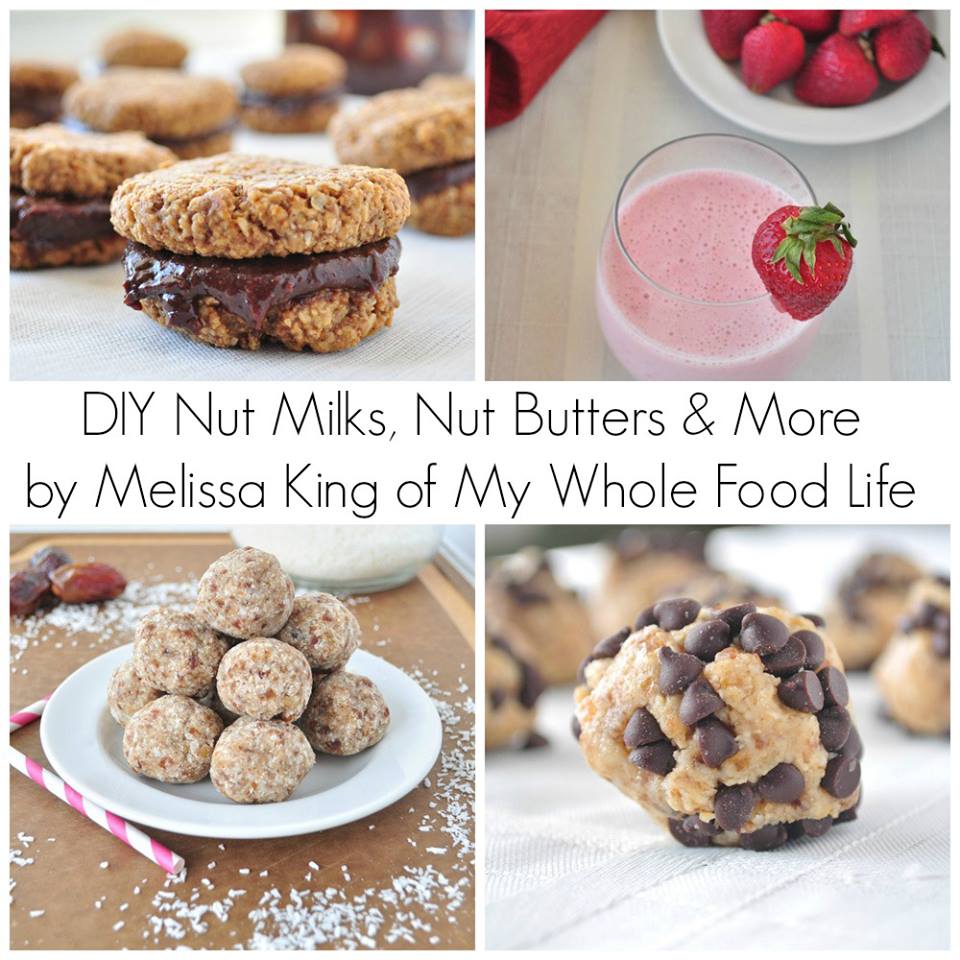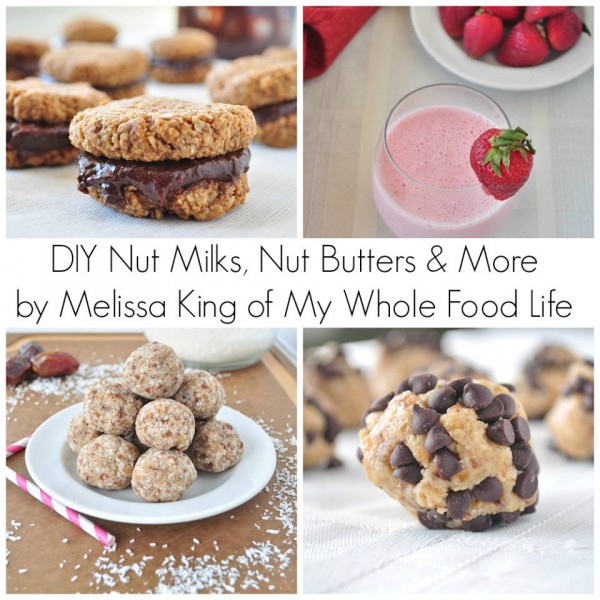 Here you can see some of her creations. The recipes in this book are very simple and not complicated at all so anyone, even those with no cooking baking skills, will be able to tackle each recipe with great results.
An example are these no bake cookie dough balls which are great as a snack. I actually doubled the batch and they were gone in no time. They are so convenient and delicious to eat. My kids loved them.
I hope you enjoy this recipe. It is extremely simple, delicious, nutritious and very tasty. Don't forget to check out DIY Nut Milks, Nut Butters & More for more innovative, easy and healthy dessert ideas.
Enjoy!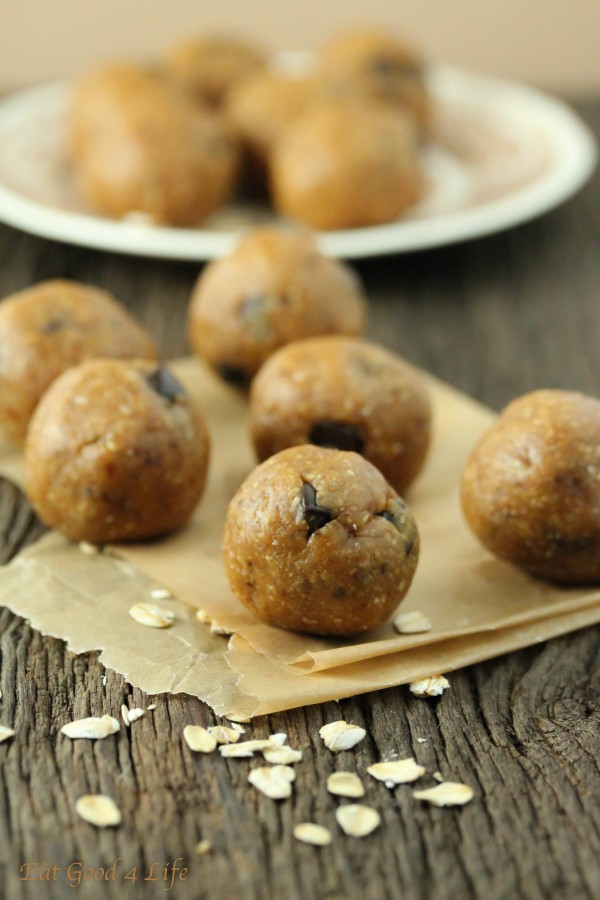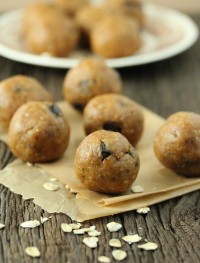 No bake cookie dough balls
Yield: 15 balls
Total Time: 10 minutes
Ingredients:
1 cup gluten-free oats
10 Medjol dates, pitted
1  cup macadamia nut butter
1 tsp ground vanilla beans
2 tbsp water
1/2 cup dark chocolate chips, vegan if need be
Directions:
Place the gluten free oats in your food processor and pulse until pulverized. About 2 minutes.
Add the dates, macadamia nut butter, vanilla, and water. Pulse until a dough start to form. About 2-3 more minutes.
Fold the chocolate chips into the dough. Roll the dough into bite-size balls.
I stored mine covered in a glass bowl in the refrigerator.
Recipe source DIY Nut Milks, Nut Butters & More