Baileys chocolate mousse
OMG this Baileys chocolate mousse is the bomb. This is my first time working with tofu and I think I will be making this version for time to come. It is just superb!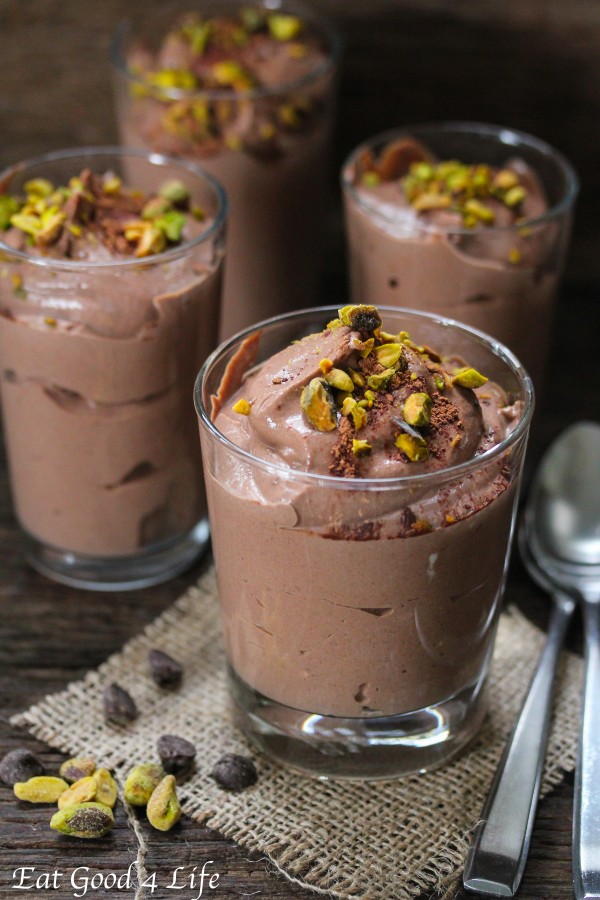 I originally listed this Baileys chocolate mousse as being vegan without realizing that Baileys is actually not vegan. Big mistake but at least I have corrected myself here so sorry about that!
There are a few recipes on the internet with homemade Baileys versions which are vegan in case you need it. I have a homemade Baileys Irish cream recipe but it is not vegan though.
For this recipe you can get more creative and add other ingredients if you like. For this time around I wanted to keep this Baileys chocolate mousse version simple and straight forward. Simplicity is sometimes best.
Please, don't be afraid of the tofu in here, I promise, you can't taste it and when you purchase soft tofu make sure it is GMO free or organic.
As far as the Baileys is concern, you can add as much as you like, well not literally, but if you like to add more than what I did I think the recipe will still be good. I used 1/3 cup and for me that was enough however a little bit more will still be fine.
I also used dark chocolate chips, vegan are easy to find if you need to used them vegan, otherwise any type would do. The Baileys chocolate mousse wasn't that sweet at all. If you like it sweeter just add a little bit more chocolate chips or 1-2 tbsp of maple syrup.
Either way I hope you give this Baileys chocolate mousse a try. It is superb, delicious and not so bad for you.
Enjoy!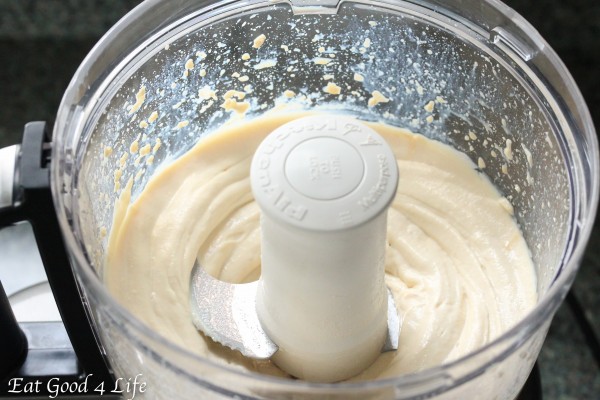 Place the Baileys and the soft tofu in your food processor and pulse until smooth. This will take 1-2 minutes.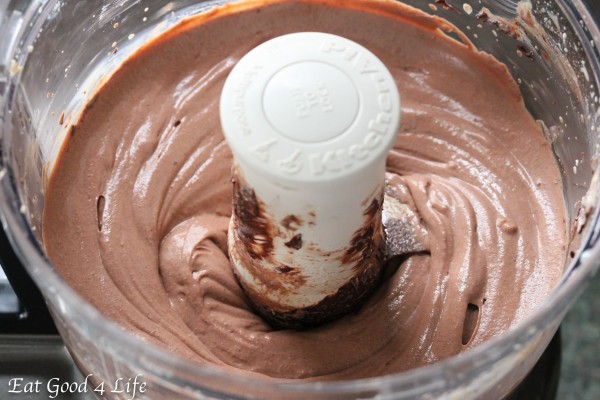 Add the melted chocolate chips and pulse for another 1-2 minutes or until the chocolate has incorporated into the tofu.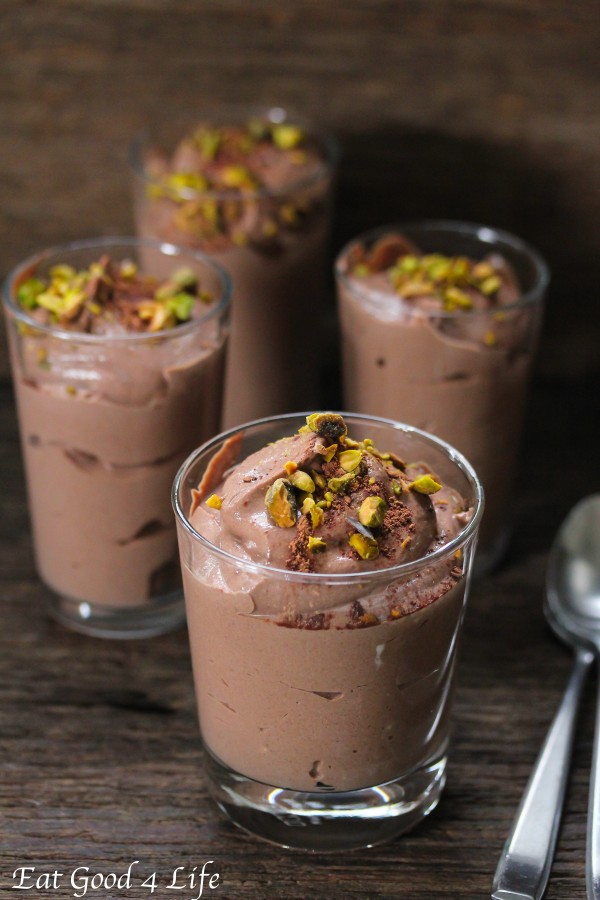 Divide the mixture between four glasses and top with any chopped nuts of your choice as well as some cacao powder.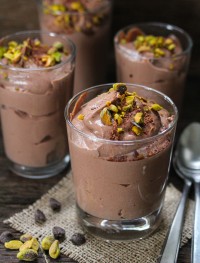 Baileys chocolate mousse
Yield: 4 servings
Total Time: 10 minutes
Ingredients:
16 oz GMO free soft tofu
1 cup dark chocolate chips, melted, vegan if need be
1/3 cup Baileys Irish cream, use black coffee for vegan version
1 tbsp pistachios, chopped optional
1 tsp cacao powder, optional
Directions:
In a safe microwavable dish melt the chocolate chips in 45 second intervals stirring in between.  Set aside.
In your food processor place the tofu and Baileys and pulse until smooth, just like in the pictures. It should take 1-2 minutes. Add the melted chocolate chips and pulse until everything is well incorporated. You may have to scrape the sides of the food processor a couple of times.
Divide mixture between four individual glasses and garnish with the cocoa powder and chopped pistachios if you like. Place mousse glasses in the refrigerator for at least 2-3 hours to harden. It will not harden at a lot, just enough to resemble soft mousse consistency.