Baileys chocolate cake
Yesterday I was craving something with chocolate. I have not had these cravings for a while but yesterday I really wanted something rich so I ended up making this Baileys chocolate cake. What a success this was. It was exactly what I was looking for!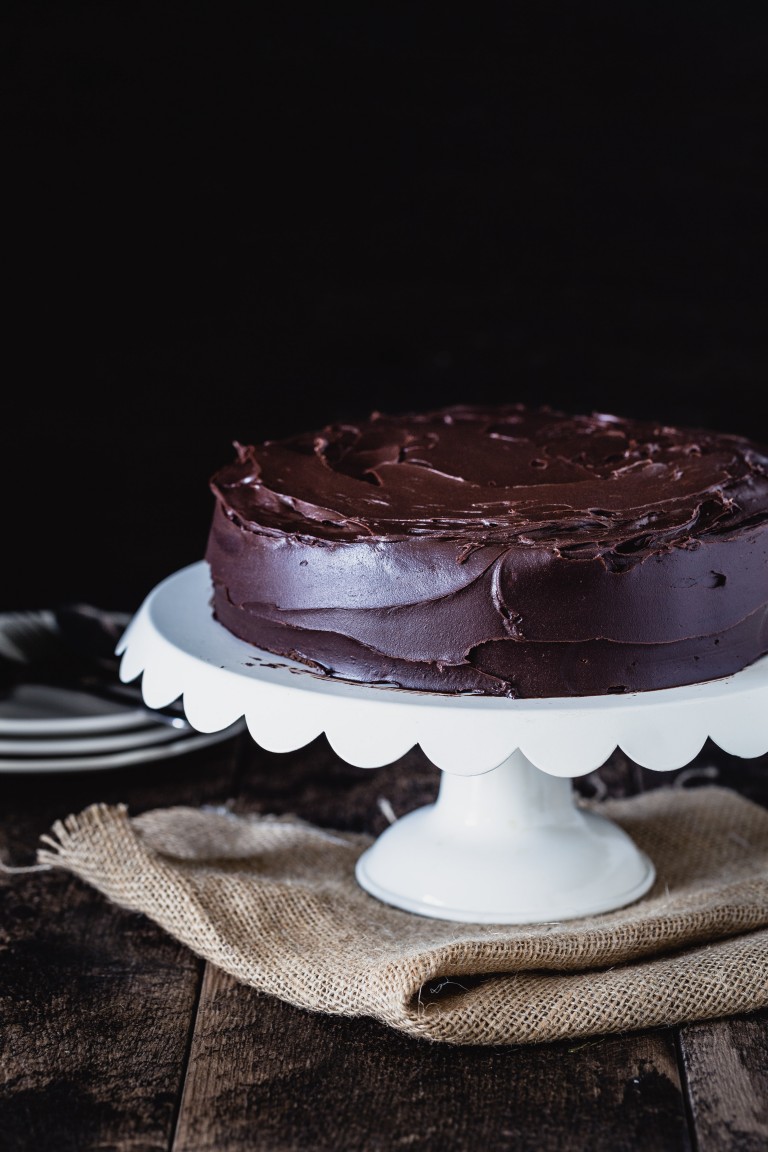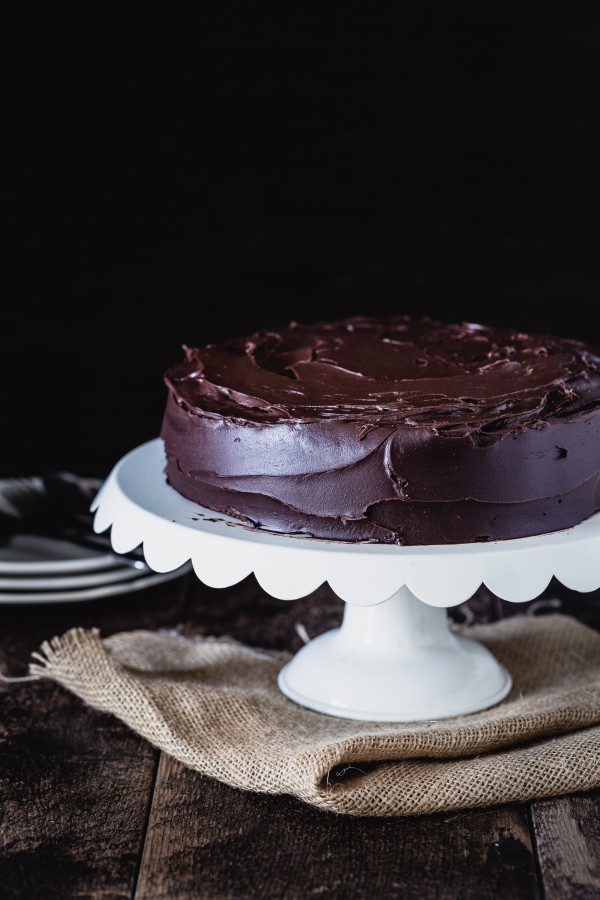 I love the flavor of Baileys and since I had some on hand I figured I use it for both the cake batter and then frosting. This type of drink goes perfectly with chocolate so I thought, why not?
If you don't like Baileys or would like a virgin version I will give other alternatives in the recipe so don't worry about it and make an alcohol free version.
It has been a long time since I have made a chocolate cake of any kind so my kids were pretty exited. Yes I let my kids had a piece of the cake, I don't think that is going to kill them, so there…
When you make the frosting just be patient, it will become nice a thick for you to spread over the cake. It will just take sometime especially if it sits at room temperature. If you like you can place it in the fridge for 10 minutes to speed up the process, that is what I did. Just make sure that the  cake is completely cooled when you place spread it. I didn't wait for my cake to cool all the way and it made it harder to spread so don't do what I did. I was not patient as I wanted to dig in already…
Where there isn't much to say about this baileys chocolate cake. If you like chocolate cake you are going to love this version.
P.S: This is not your average sweet treat. Indulging once in a while is part of life. Don't start freaking out about the nutrition facts. If you like something healthier skip this cake. For me, having something like this once in a blue moon is OK. Keeping it real over here!
Enjoy!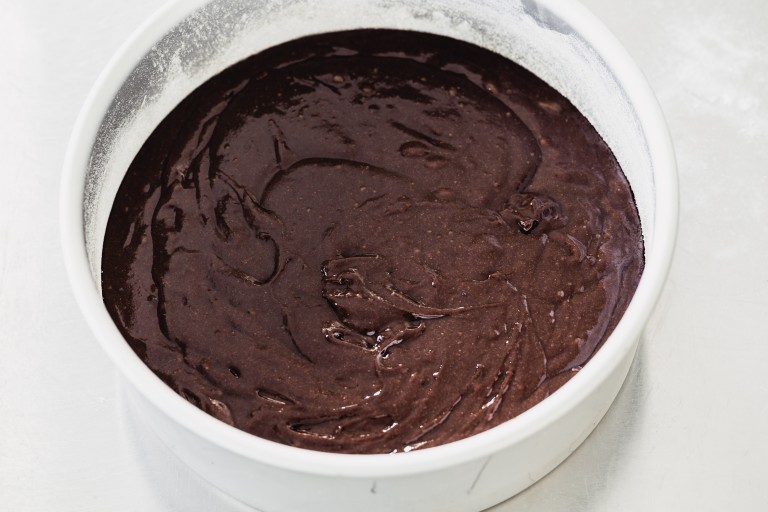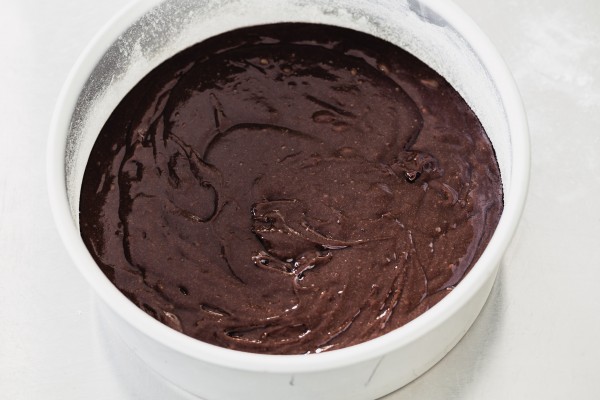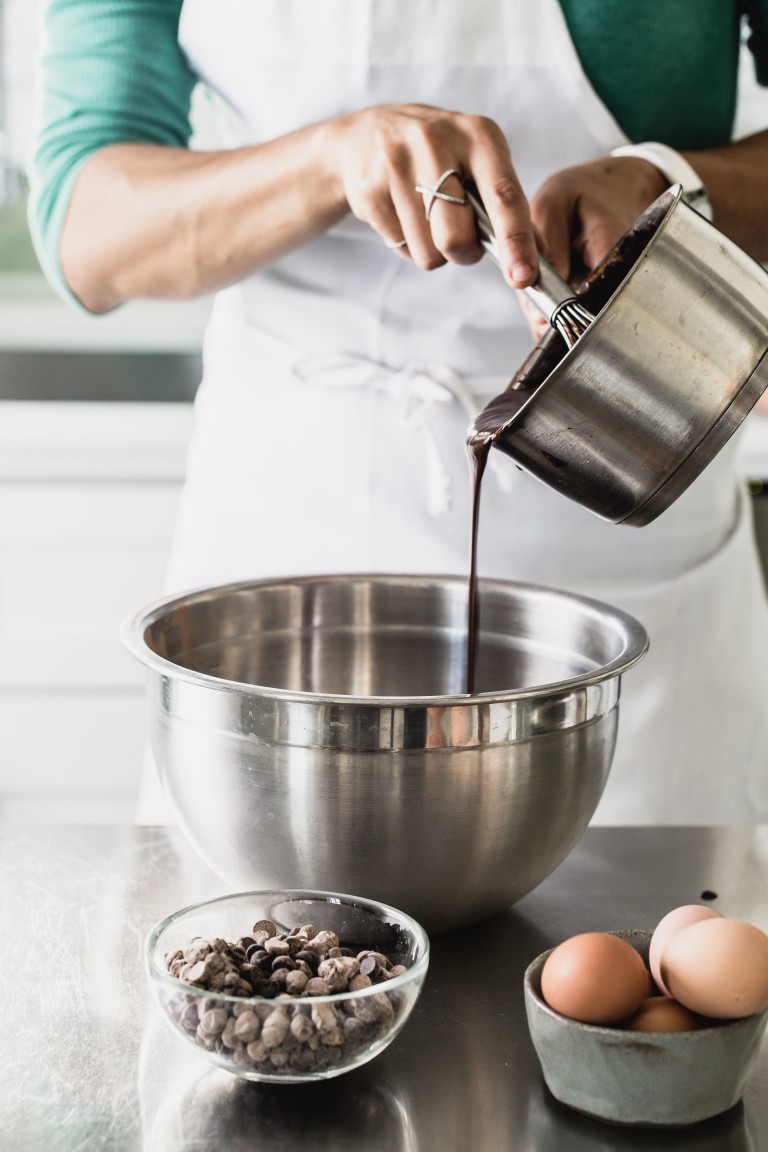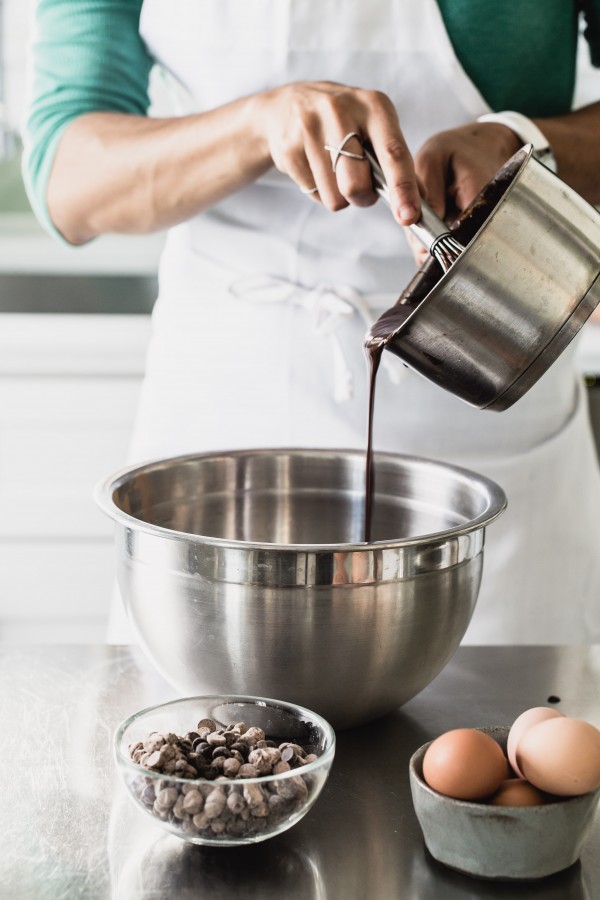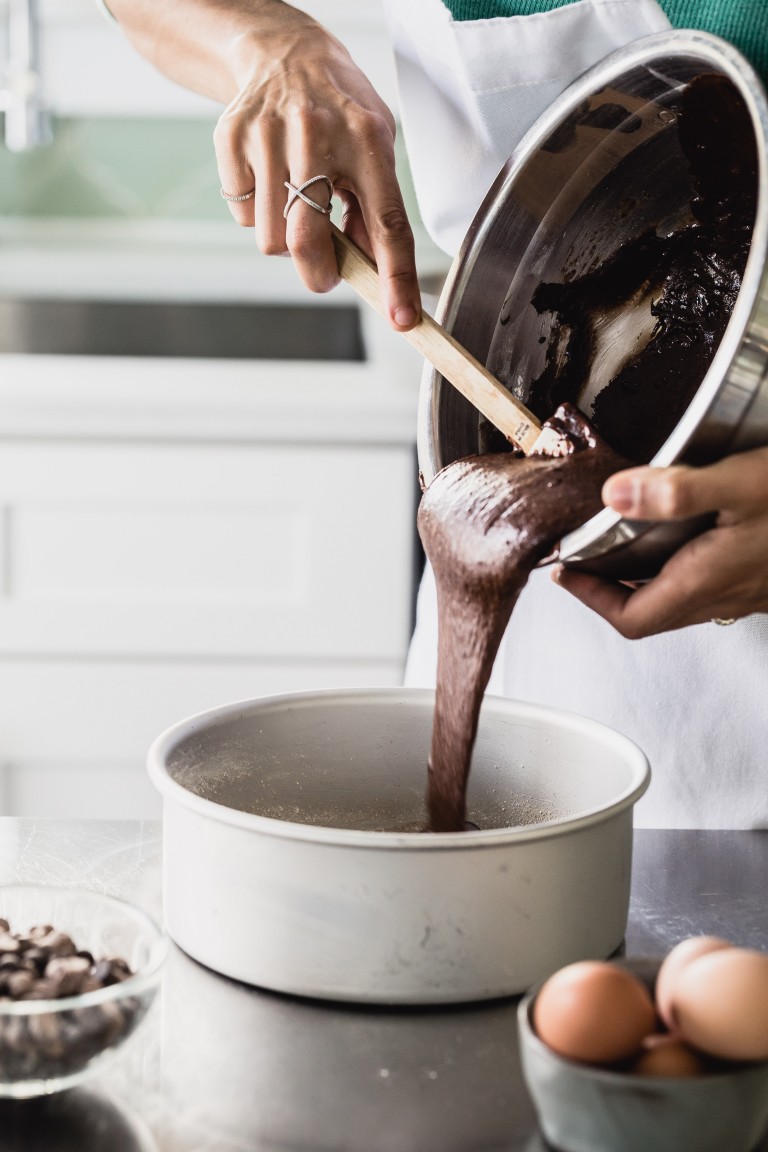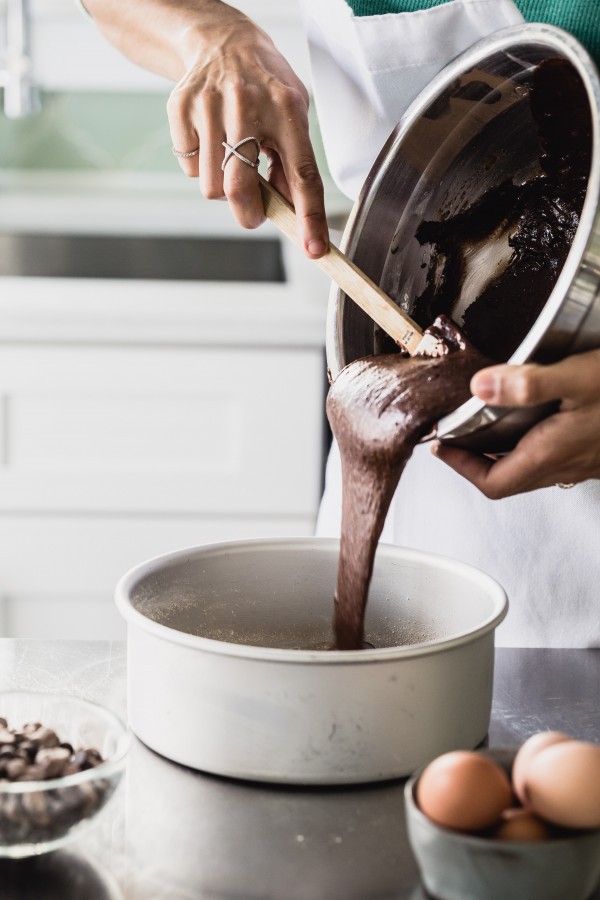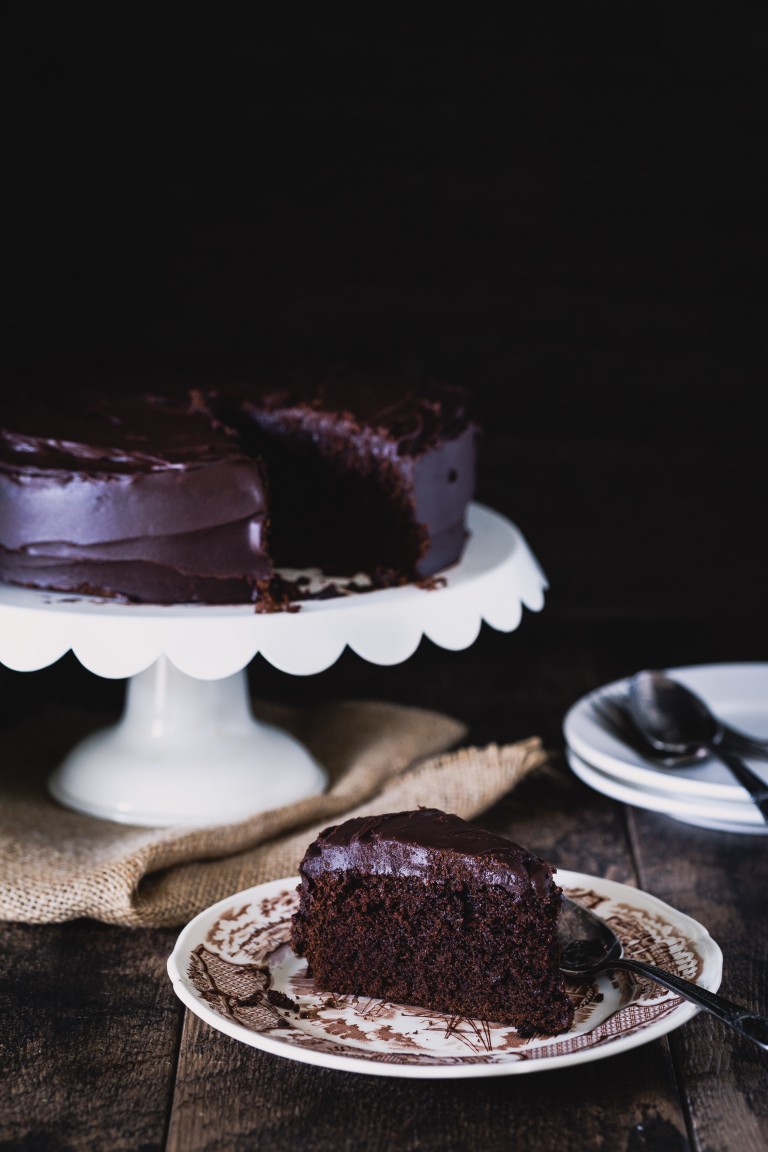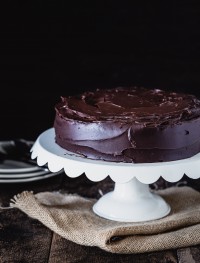 Baileys chocolate cake
Yield: 8 servings
Total Time: 1 hour
Ingredients:
Directions:
Preheat your oven to 350 F. Line the bottom of an 8 inch round cake pan with unbleached parchment paper and grease the sides with coconut oil. Set aside.
In a microwave safe bowl add the chocolate chips, Baileys, sugar, coconut oil and cocoa powder. Melt at 30 second intervals until the chocolate in completely melted. Stir and make sure you obtain a homogenous mixture.
Let the chocolate mixture cool. With a wire whisk, add eggs one at a time, and combine.
Add the flour, vanilla, baking powder and baking soda. Fold with a spatula and transfer batter to the prepared baking pan. Bake for 30-35 minutes. I baked mine for 35 minutes. Let the cake cool completely before adding the ganache to it.
On the meantime, prepare the ganache. Add the ganache ingredients to a microwave safe bowl and melt at 30 second intervals until the chocolate is almost melted. Stir the mixture and let it sit at room temperature until you obtain a spreadable consistency. Alternatively you can speed up this process by placing the mixture in the refrigerator for 10-15 minutes.
Spread the ganache over the cake and serve.
NOTE: If you would like a virgin version of this cake use heavy cream for the frosting and any milk of choice for the cake batter in place of the Baileys.