Avocado, cucumber, goat cheese sandwich
This is a sponsored conversation written on behalf of Hass Avocado Board in partnership with the American Heart Association through Kitchen PLAY. All the opinions are my own. 
Lately I have been on a kick to make sandwiches. I have been using avocados most of the time to make spreads or add to salads but I have just discovered that they are great on sandwiches. I was so happy with the taste of this avocado, cucumber, goat cheese sandwich I made it 3 times on a row.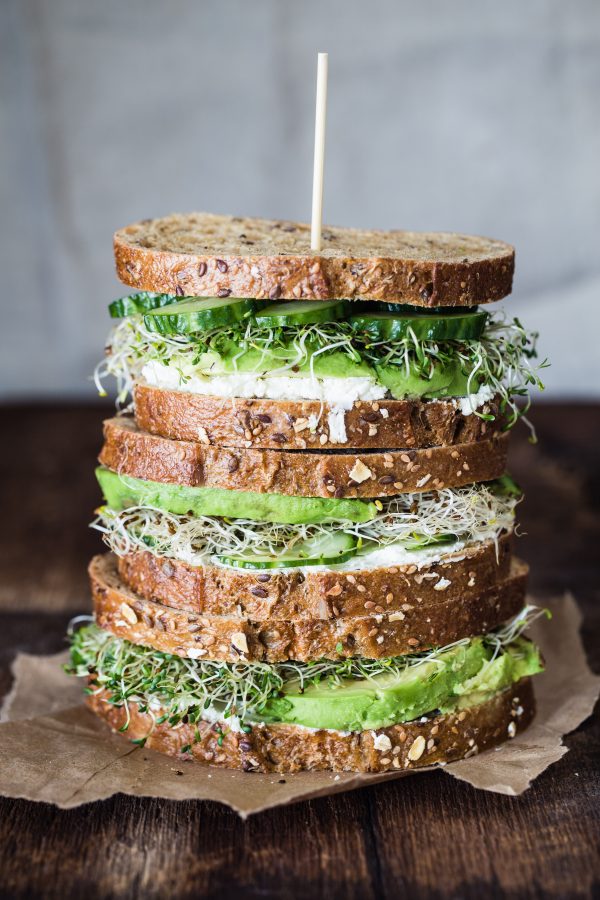 I have made it my mission to add more avocados into our diets. I love the fact that avocado contributes nearly 20 vitamins, minerals and beneficial plant compounds that can enhance the nutrient quality of the diet.
Also, avocados, which are a fruit although most people think of them as a vegetable, contain less than one gram of sugar per 1-ounce, the least amount of sugar per serving of any other fresh fruit.
Do you have a family member that suffers from heart disease? Avocados are a nutritional power house especially given that they contain naturally good monounsaturated fat and are cholesterol free. Naturally good fats are an important part of a healthy diet.
My family love avocados. Not matter how I prepare them they devour them at once so it was no surprise that they really enjoyed these avocado, cucumber, goat cheese sandwiches. I have packed these sandwiches for their lunches. It is one of the sandwiches they have been asking for most lately.
In October 2016, Hass Avocado Board (HAB) and the American Heart Association (AHA) announced its four-year strategic alliance to encourage Americans to eat the daily recommended amounts of fruits and vegetables, an endeavor that has the potential to limit deaths from cardiovascular diseases, stroke and diabetes.
February,  HAB and AHA are teaming up to host a recipe contest called Take Avocado to Heart. Make sure you enter.
February is American Heart Month. The contest will run February 9-27, 2017.
The official hashtag is #addavocado.
Consumers can enter recipes in the categories of appetizer, entrée and dessert.
Recipe entries much adhere to the AHA nutrition criteria.
There are many recipes you can try with avocados. I have an array of recipes in my blog that you can take a look at and get creative. There are many recipes for you to get inspired so make your own takes and enter the contest.
I hope you like this Avocado, cucumber, goat cheese sandwich. It is one of our favorite vegetarian sandwiches to date.
Enjoy!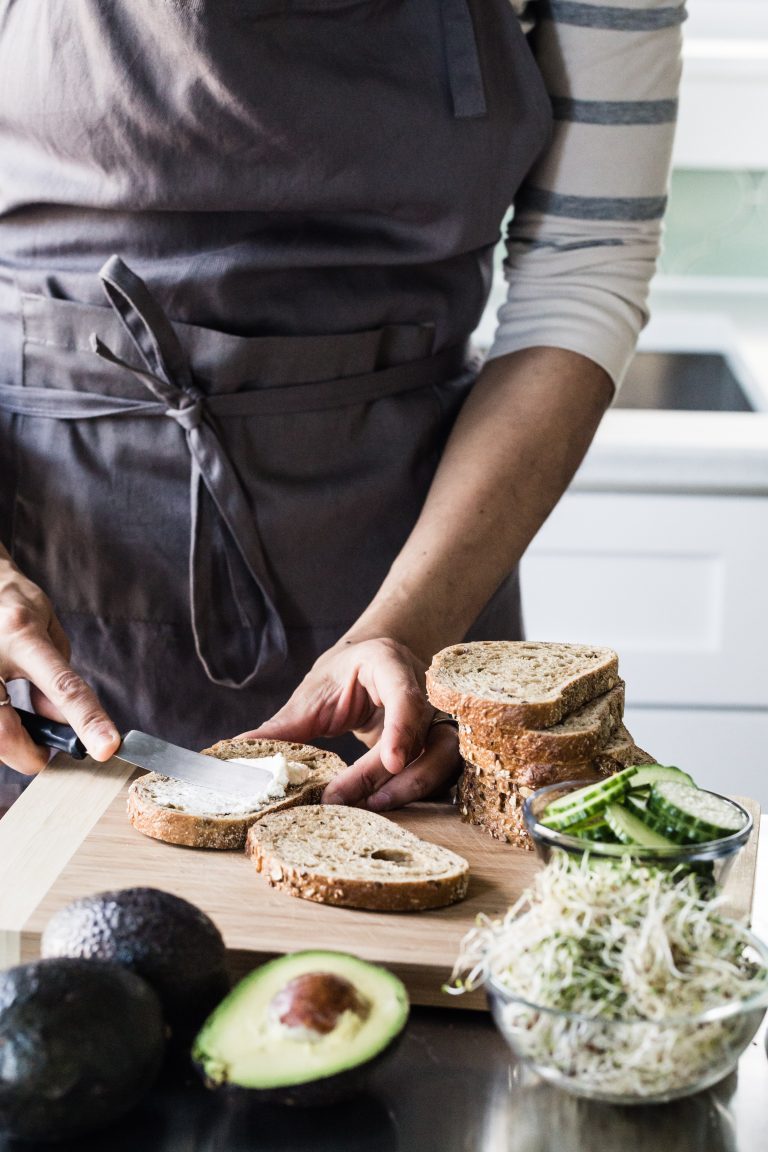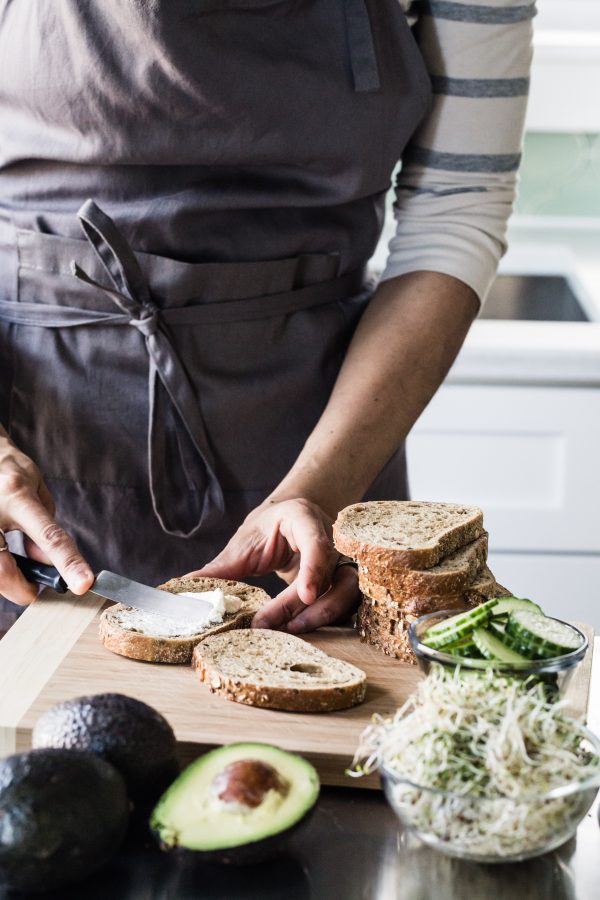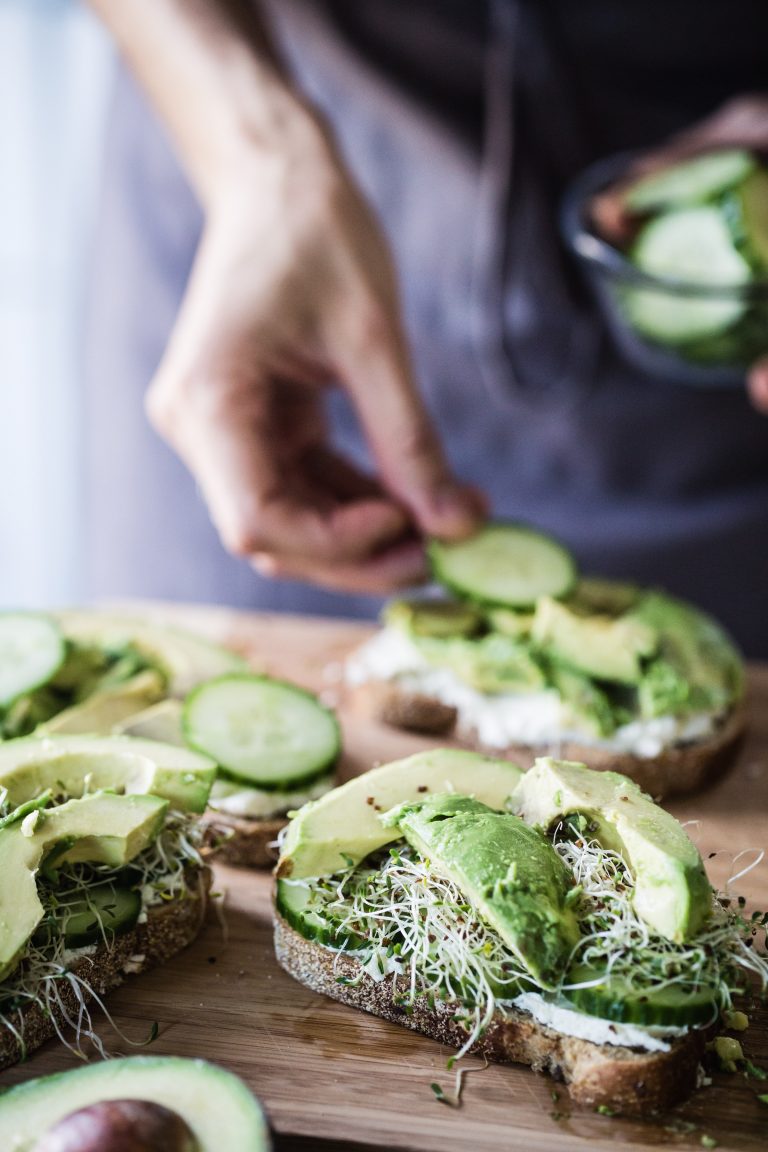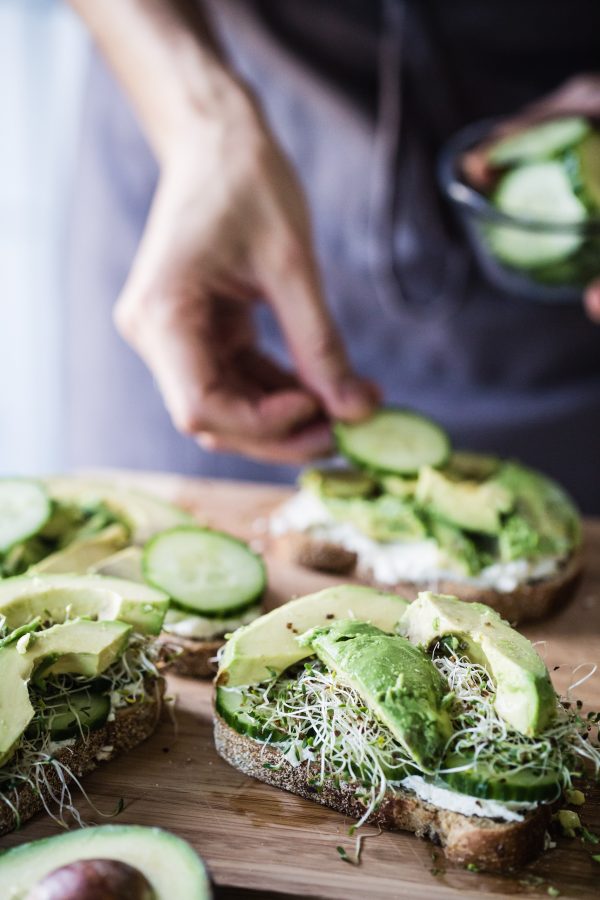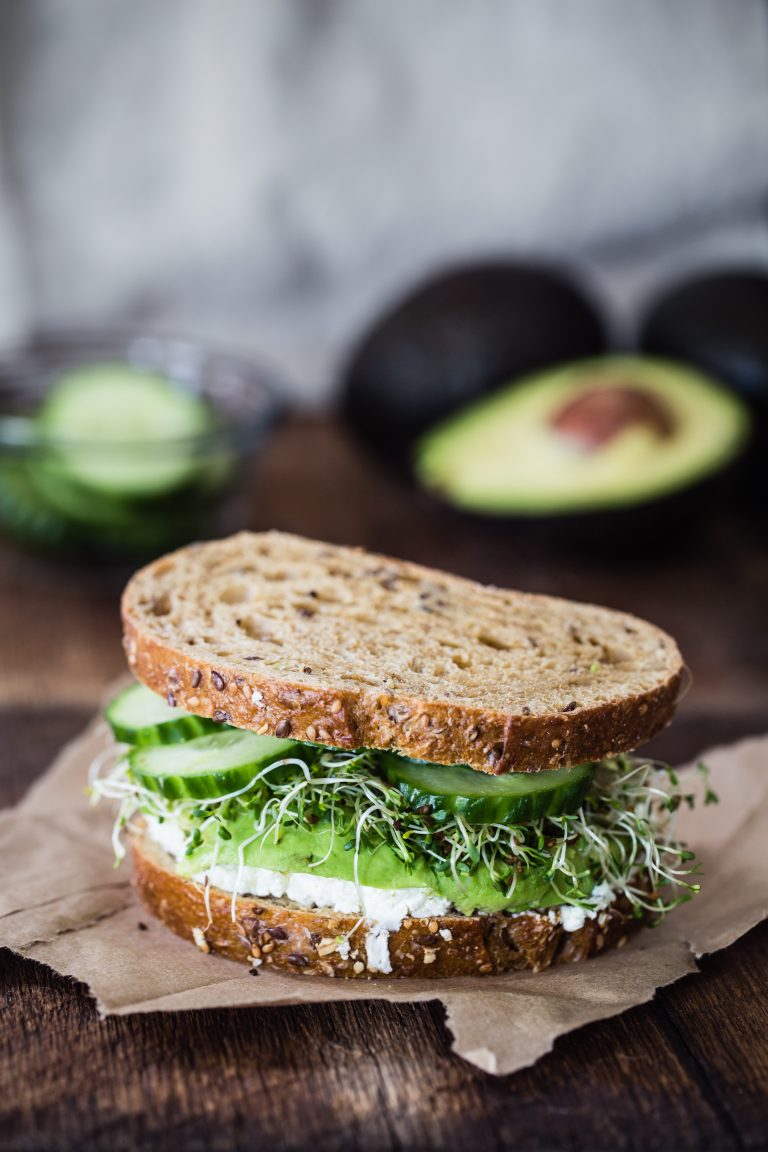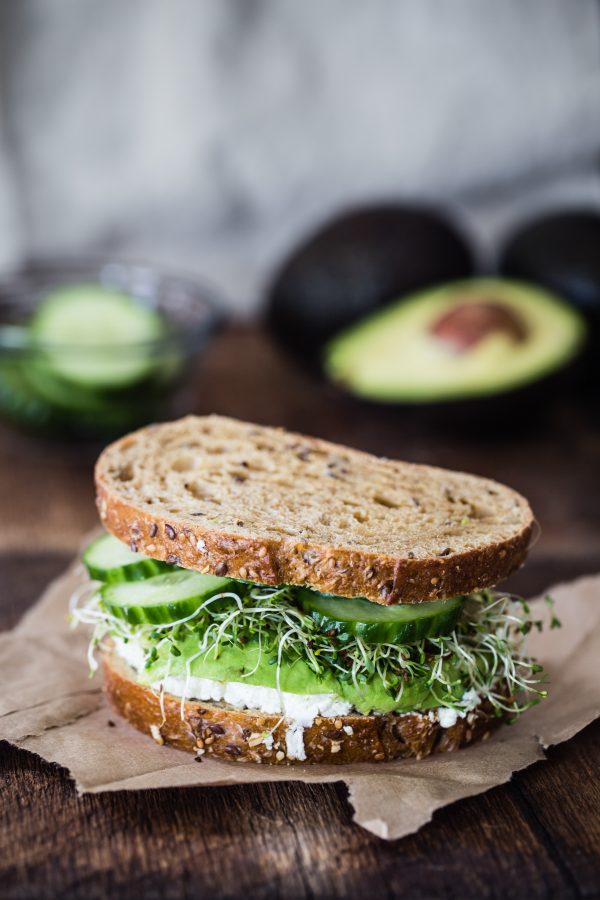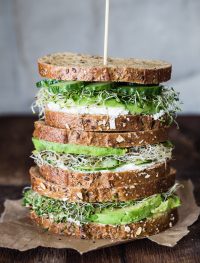 Avocado, cucumber, goat cheese sandwich
Yield: 4 sandwiches
Total Time: 10 minutes
Ingredients:
8 slices whole grain bread
 4 egg whites, optional
2 oz goat cheese, at room temperature
1 large cucumber, sliced (about 1 ¼ cup)
2 fresh Hass avocados*, halved, pitted, peeled and sliced
2 tsp. fresh lemon juice
1 cup alfalfa sprouts
1/8 tsp. black pepper
Directions:
Spread the goat cheese evenly on all of the slices of bread. Take one of the slices of bread and top with cucumber and avocado slices. Drizzle fresh lemon juice over the avocado.
Add sprouts and season with black pepper.
Place the other piece of bread, goat cheese side down. Repeat with the other sandwiches. Serve immediately.
Nutrition facts include egg whites:
Nutrition Information Per Serving: Calories 360; Total Fat 19 g (Sat 3.5 g, Trans 0 g, Poly 3 g, Mono 12 g); Cholesterol 4 mg; Sodium 290 mg; Potassium 840 mg; Total Carbohydrate 34 g; Dietary Fiber 12 g; Sugars 5 g; Protein 14 g; Vitamin A 1540 IU; Vitamin C 18 mg; Calcium 100 mg; Iron 1 mg; Vitamin D 0 IU; Folate 165 mcg.