Asian zucchini noodles
Have you tried to make your own zucchini noodles before? I actually didn't until today and oh boy was I pleasantly surprised. Now I can make any vegetables into noodles pretty much and my first recipe using vegetable noodles were these Asian zucchini noodles which were the absolute bomb. So easy to make, tasty and healthy.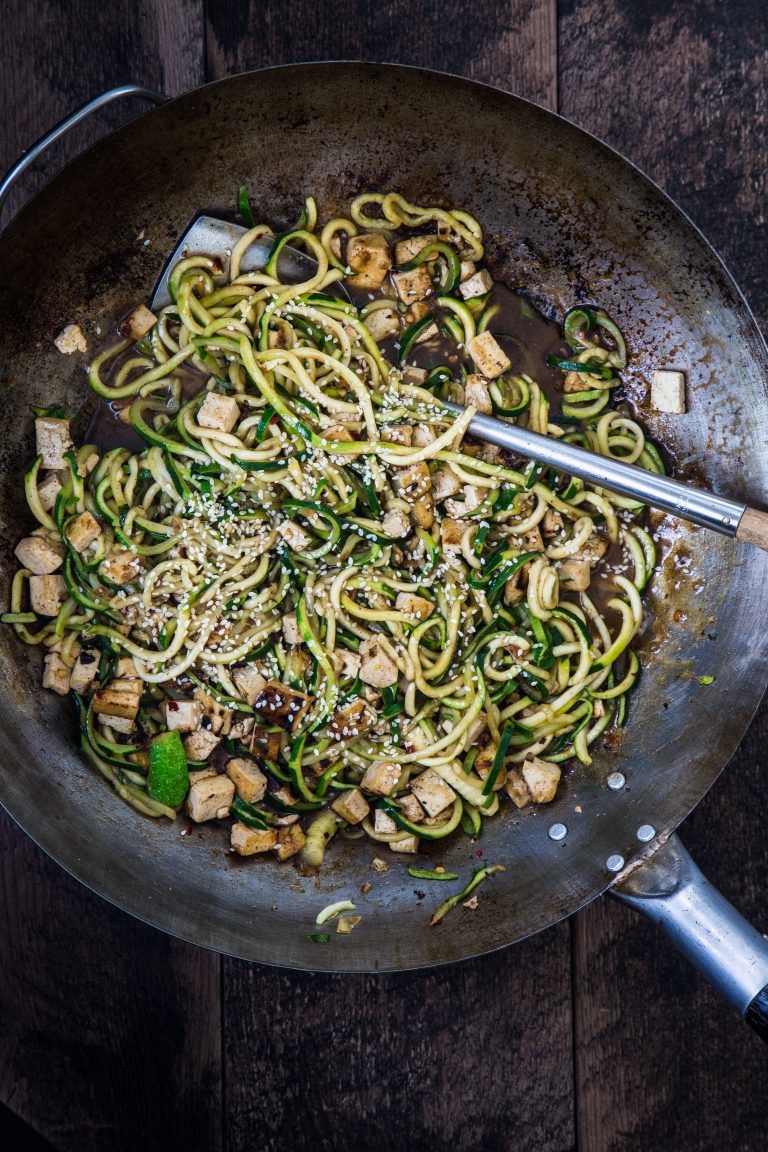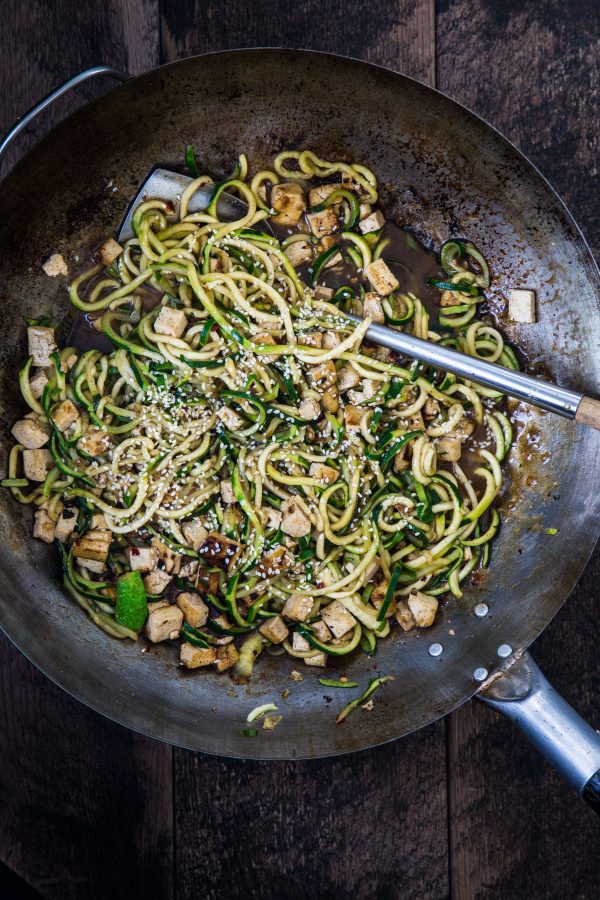 Today was my first time making zucchini noodles. I actually just got the attachment for my kitchen aid and tried it. It was just super awesome and extremely easy to use.
These Asian zucchini noodles turned out great. Next time I am going to be making a salad. Whichever type of vegetable noodles I make I think they will turn out fabulous in any recipe I try.  Will see what other veggies I can turned into noodles.
I served these Asian zucchini noodles along side with some rice. I didn't want the sauce to go to waist so it was perfect with it.
For me, I just have to make sure that I cook whichever vegetable noodles I make. I have heard of stories in which raw vegetable noodles give a lot of gas. The point being is that uncooked vegetable can sometimes give bloating and gas so I will make sure I will cook mine.
For those that are going to be getting on a clean diet after the holiday these Asian zucchini noodles recipe is the perfect dish for you. Easy, healthy and nutritious.
I hope you get to make these Asian zucchini noodles. If you have not gotten on the vegetable noodles bandwagon you should.
Enjoy!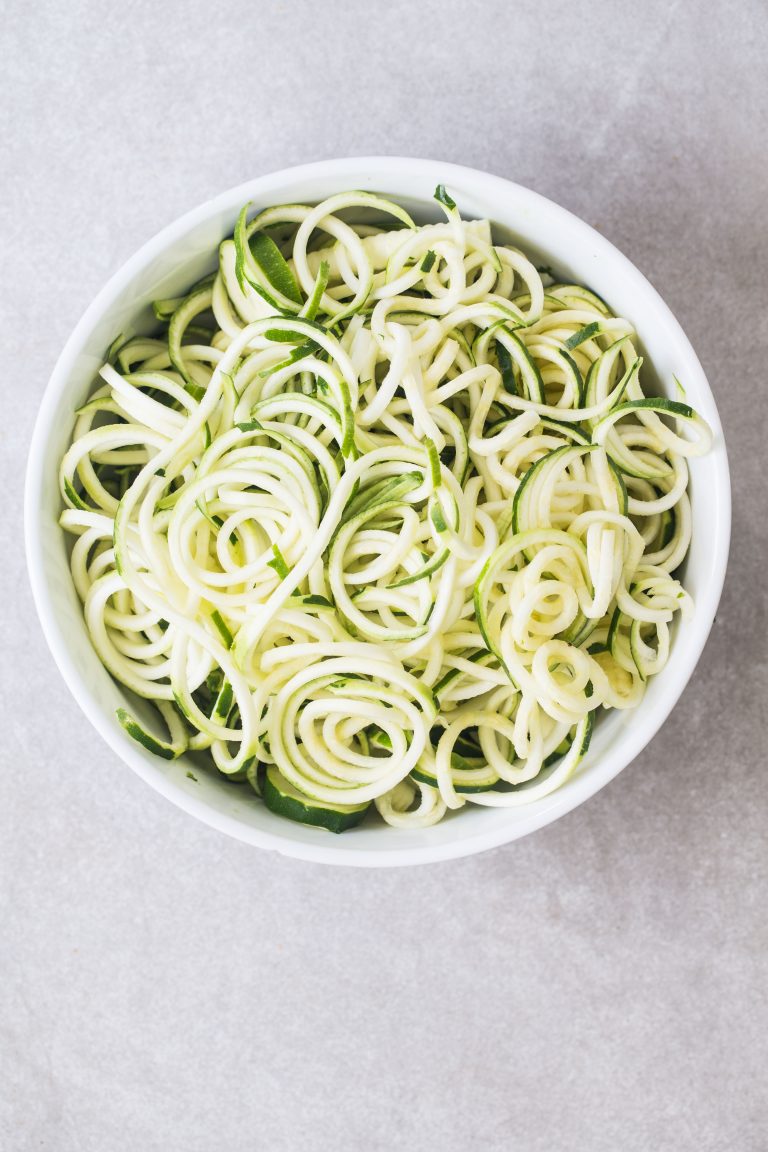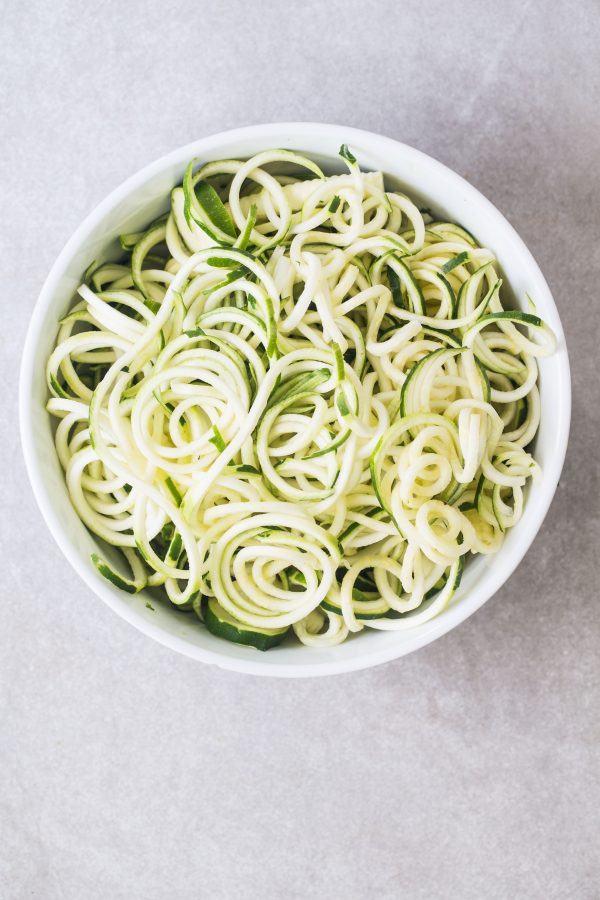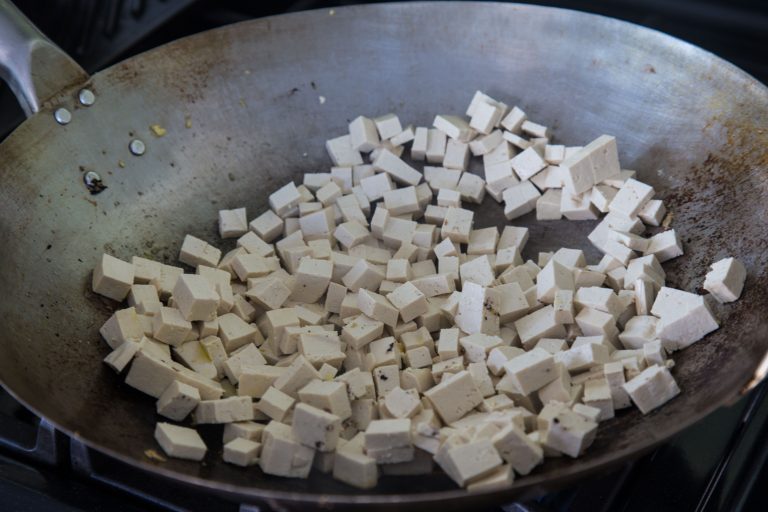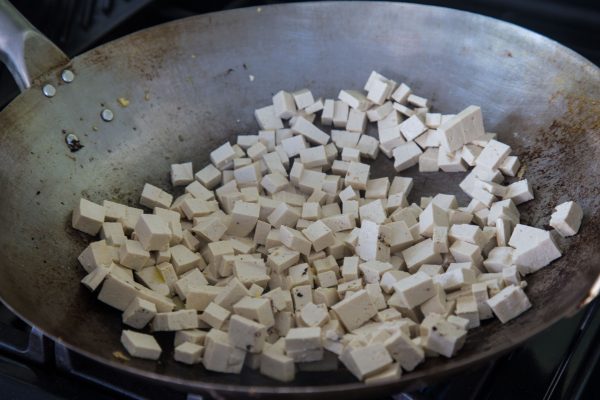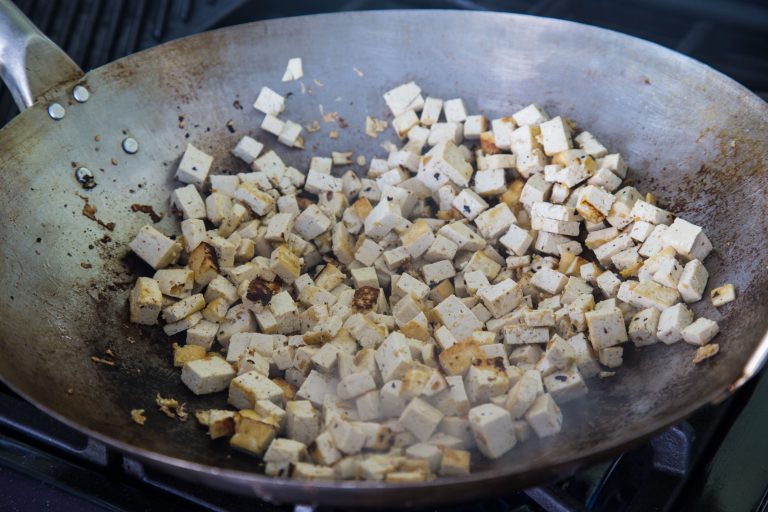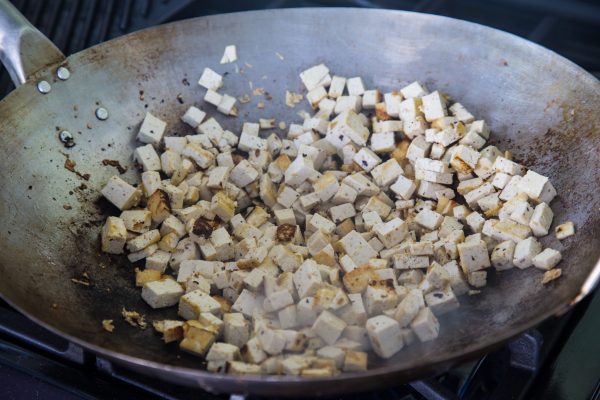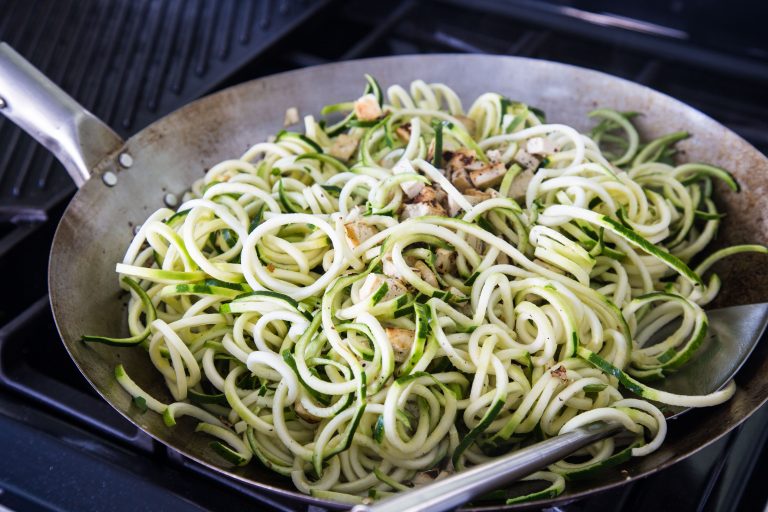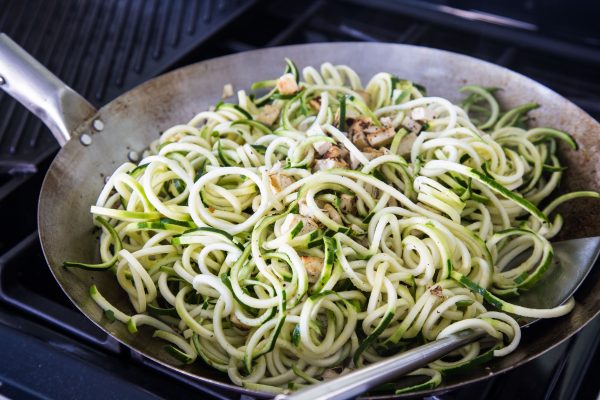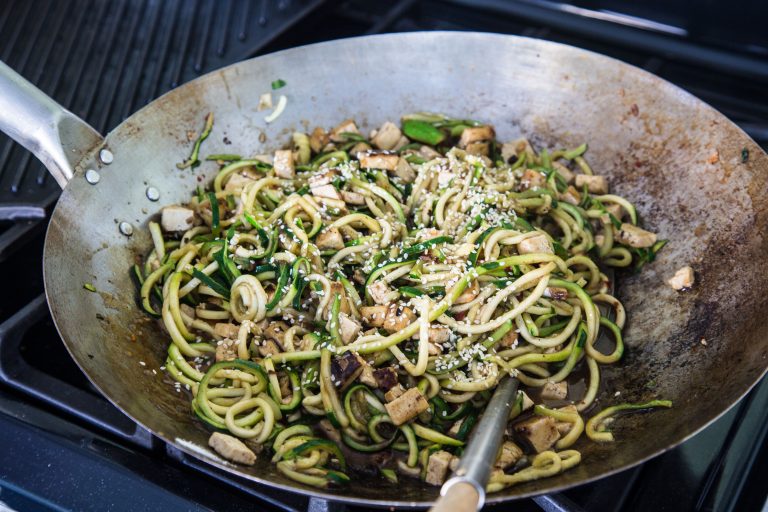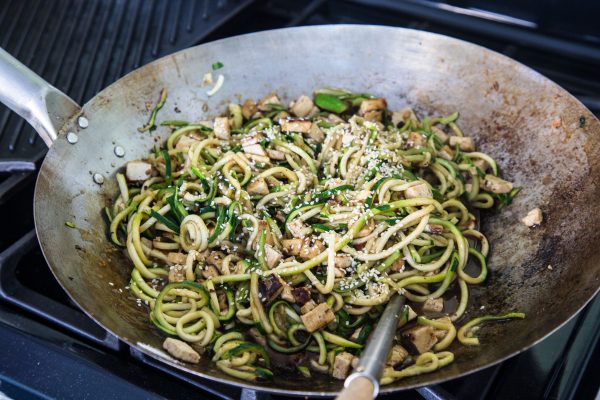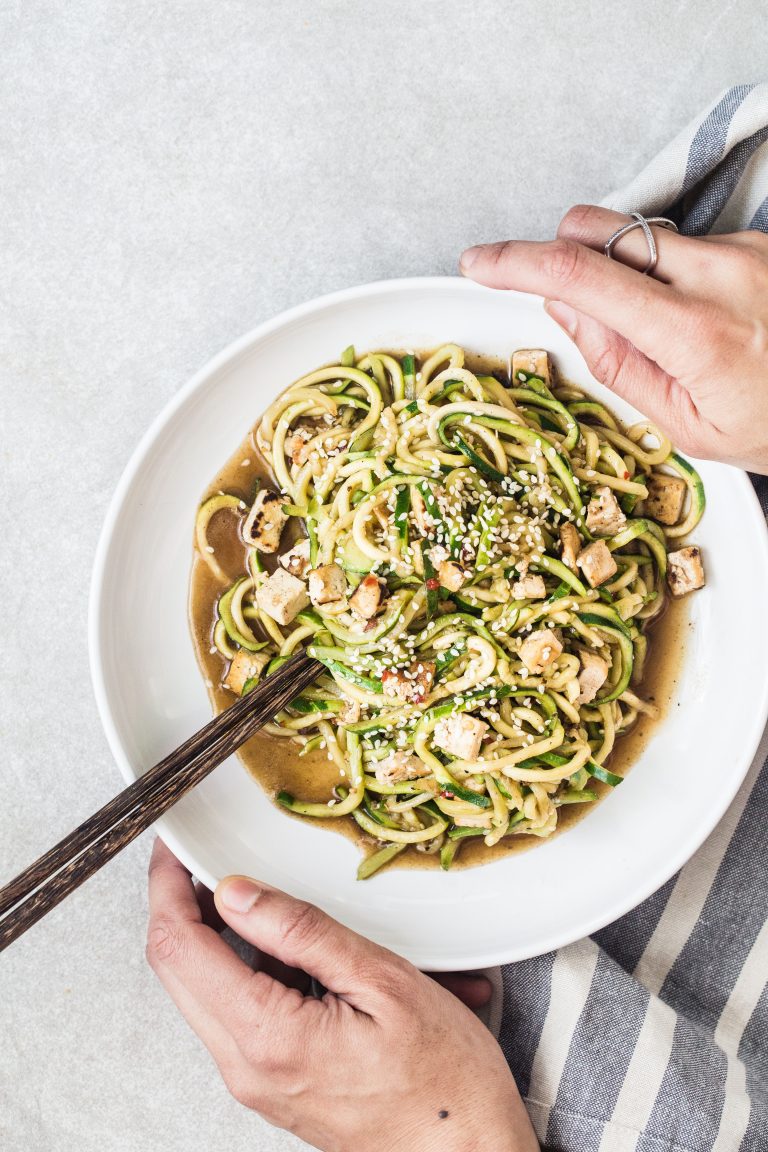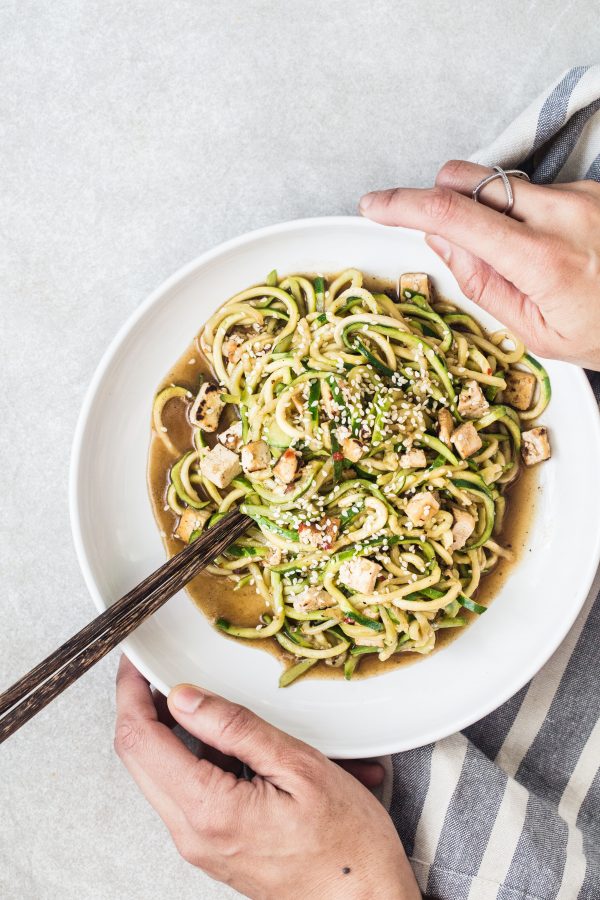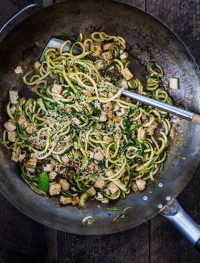 Asian zucchini noodles
Yield: 4 servings
Total Time: 20 minutes
Ingredients:
2 lbs of zucchini, spiralized
1 lb extra firm tofu, cut into small chunks
3 tbs olive oil
Sesame seeds, optional
Sauce
1/3 cup soy sauce
2 tbsp sesame oil
2 tbs honey
1/2 cup water
Directions:
In a small mixing bowl add the sauce ingredients and combine. Set aside.
Make noodles with your spiralizer. I used the one that goes with the kitchen aid.
Add the olive oil to your wok and and the tofu. Cook stirring occasionally until it is slightly browned. Add the zucchini noodles and cook stirring occasionally for 5-8 minutes. Add the sauce and cook further for another 2 minutes or so until the sauce thickens.
Sprinkle sesame over the noodles and serve.
I actually also served it with some rice on the side to make sure I was not wasting any sauce.