Asian beef rice bowl
At last I get to be in the kitchen without having to worry about exams and such. The kitchen is my peaceful place and cooking and baking are my outlets. When I got home I went straight to the supermarket and gathered my ingredients to make this asian beef rice bowl.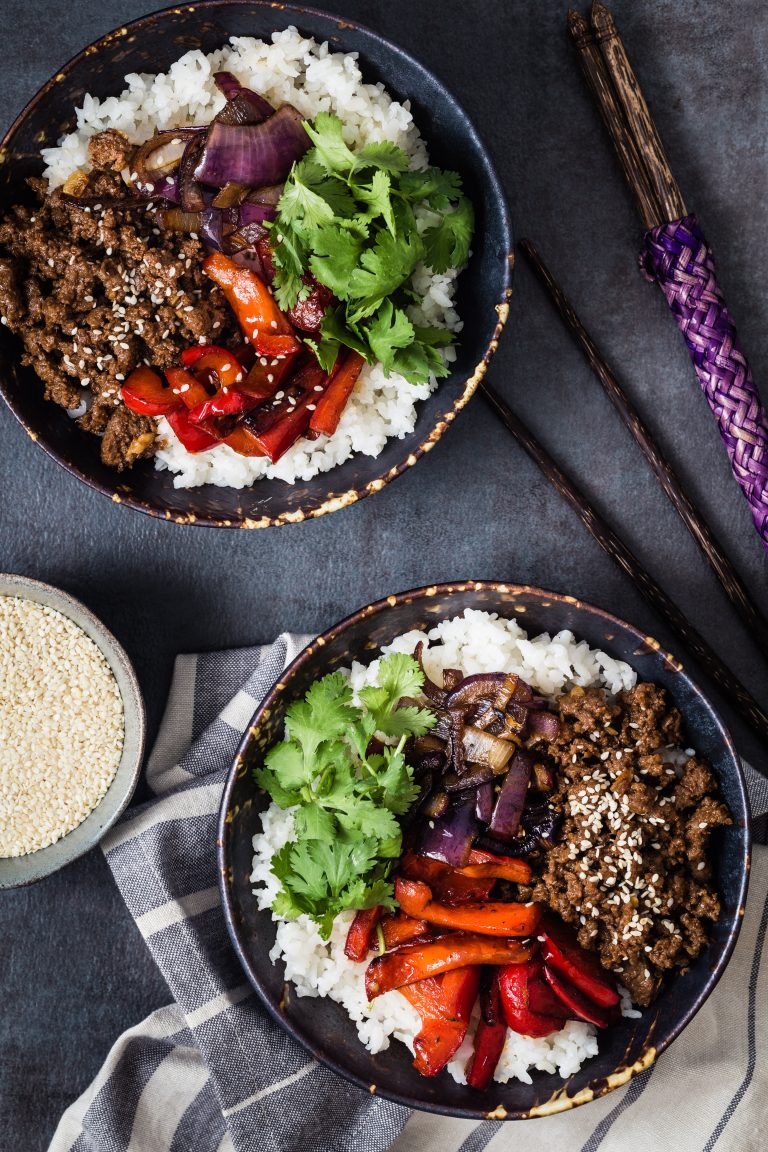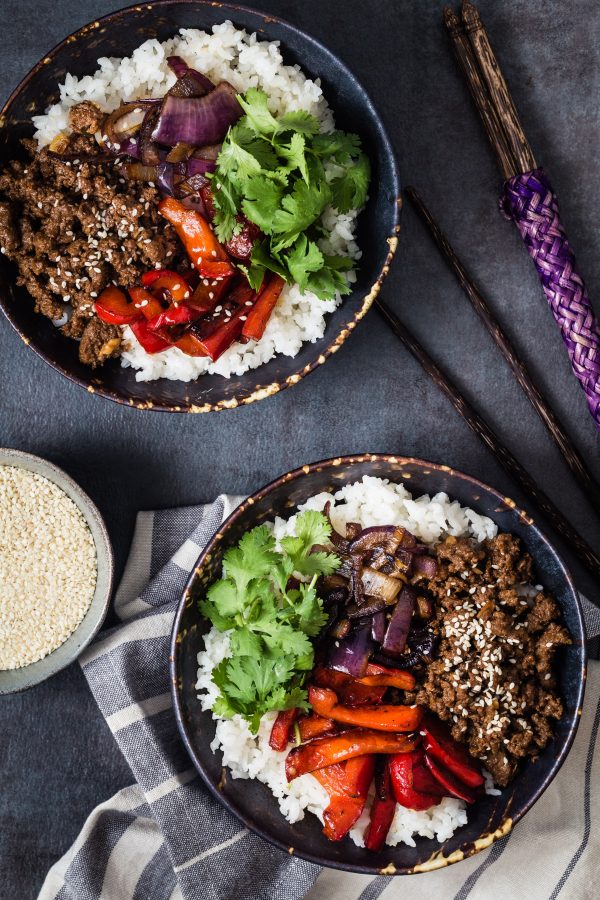 I have just completed my didactic year of Physician Assistant school and I must say it was one of the hardest things I have done in my life. The work load and the amount of material we covered in just one year was insane…plus the fact that I had to keep my blog up and running made it even more difficult.
I hope it is worth it in the end. I am sure it will but now everything has past. I was able to complete the didactic year with some bumps along the way but in the end I succeeded. Now onto clinicals.
Anyways, onto the recipe now. I was literally blown away at the taste of this Asian beef rice bowl. It is not often that I get to make beef recipes but this one I think is by far my favorite one so I am going to be making it on a regular basis for sure.
I always, and I mean always, buy grass fed beef. That is a must for me and my family and there is no negotiation when it comes to purchasing meat in my house. My husband knows me very well. When ever he ventures to the supermarket to buy groceries he must always gets grass feed meat products.
Grass fed farms are better for the environment than farms in which cows are confined.
On year-round grass fed farms, total greenhouse emissions, fuel use, sediment erosion, and phosphorus runoffs are lower than in confined systems.

The grasses cows eat have a profound effect on their quality of life and the natural landscape that is their home.Cows roam the hillside, eating only GMO-free plants without being confined to pens and feedlots.
Not only these are important points to take into consideration as to why you should purchase grass fed products, but to be honest, grass feed products taste way better than conventional ones.
Munchkin has also come out with a new product, a new baby formula so make if you have babies in the house that you currently buy formula for I highly suggest visiting their website and learning more about their products.
For this recipe I actually cooked the onions and peppers separate from the beef, however, to save a lot of time you can just cook the veggies together with the beef, this is what I am going to be doing from now on. From start to finish this recipe will be done in just about 20 minutes so it is not bad for a whole some healthy dinner.
You can also use noodles in place of rice if you like. I used rice because I wanted to keep the recipe gluten free and thought it would also go better with rice but anything goes.
Well, I am spending more time in the kitchen in the next few days since I have a couple of weeks off so stay tuned for more new recipes. I hope you like this asian beef rice bowl.
Enjoy!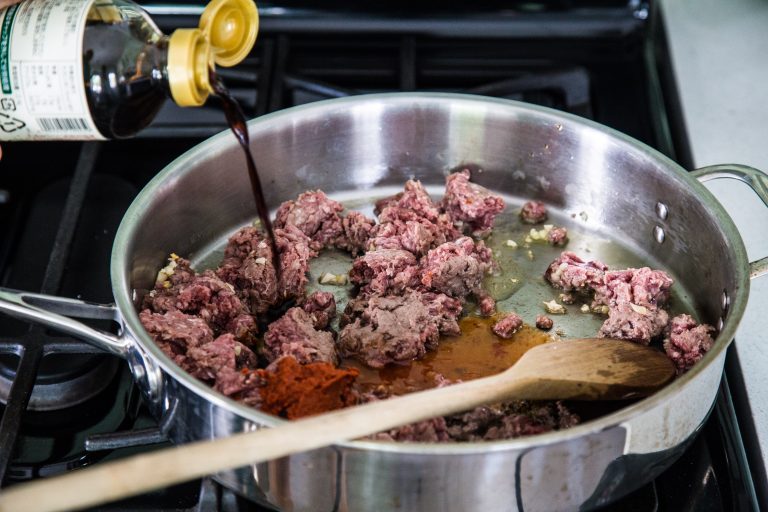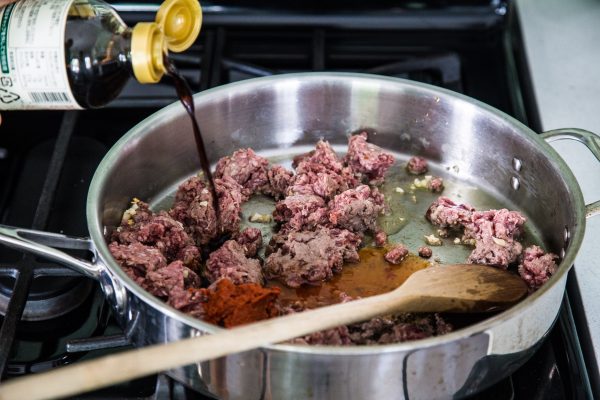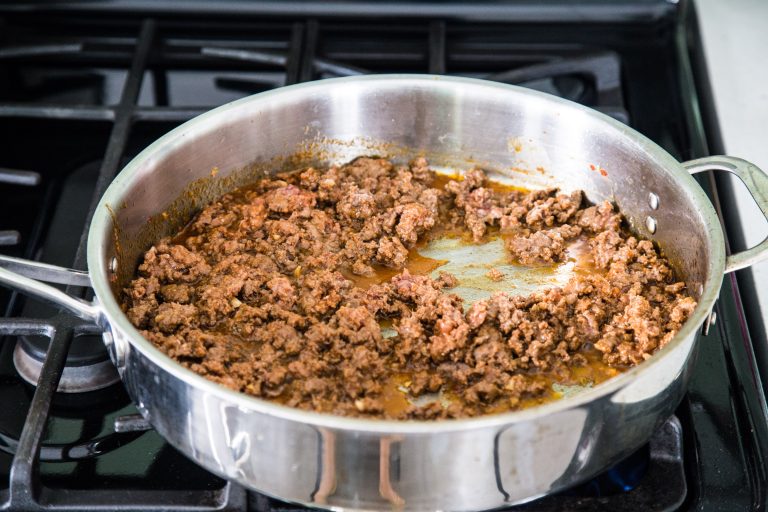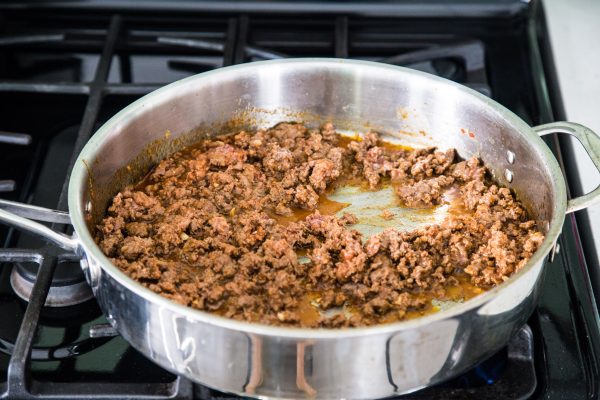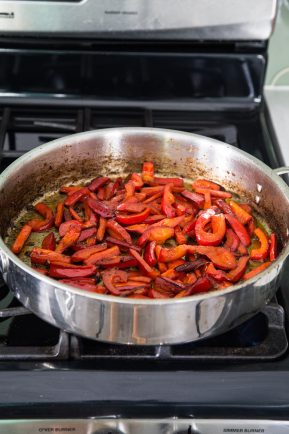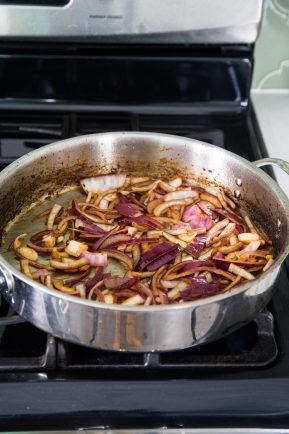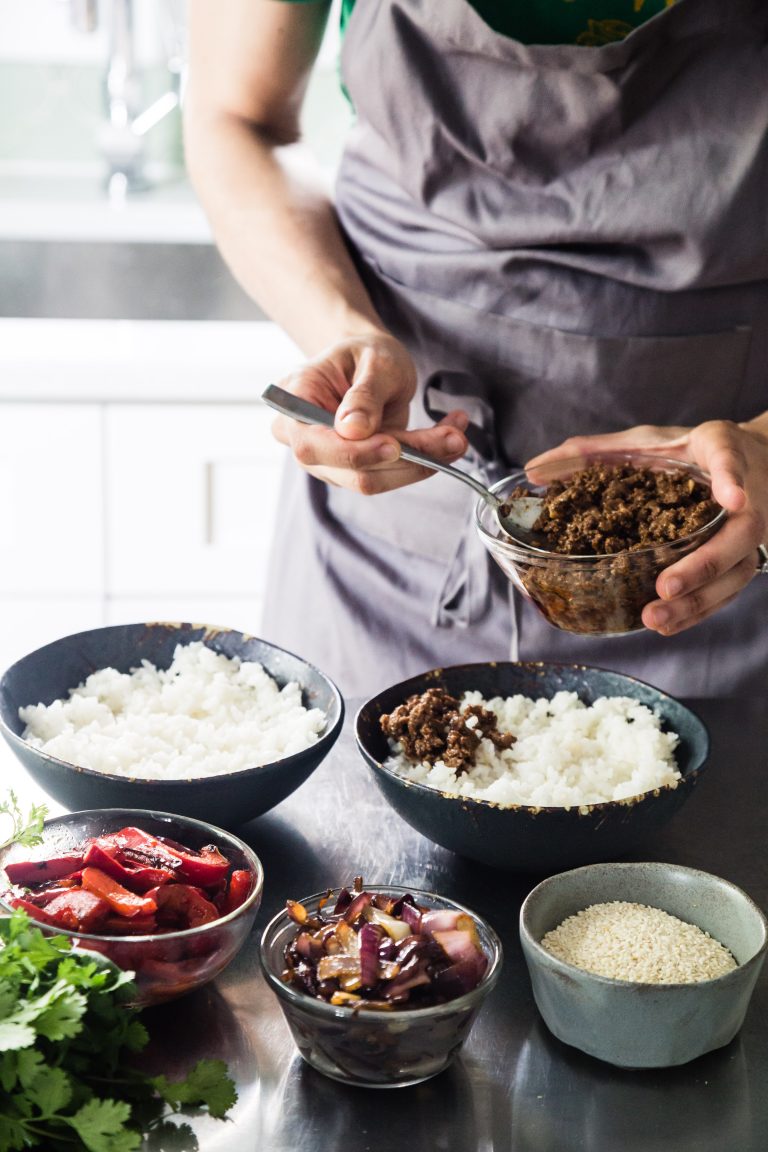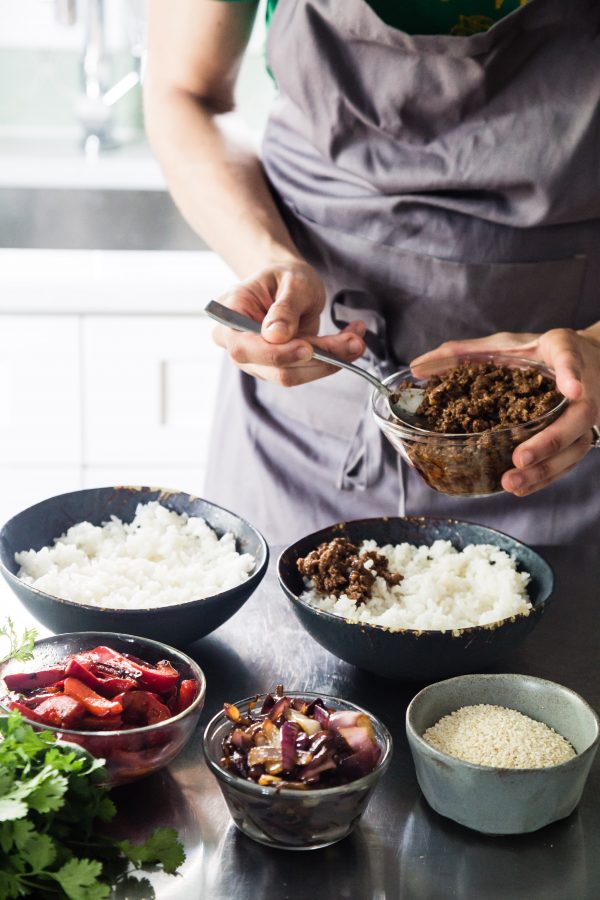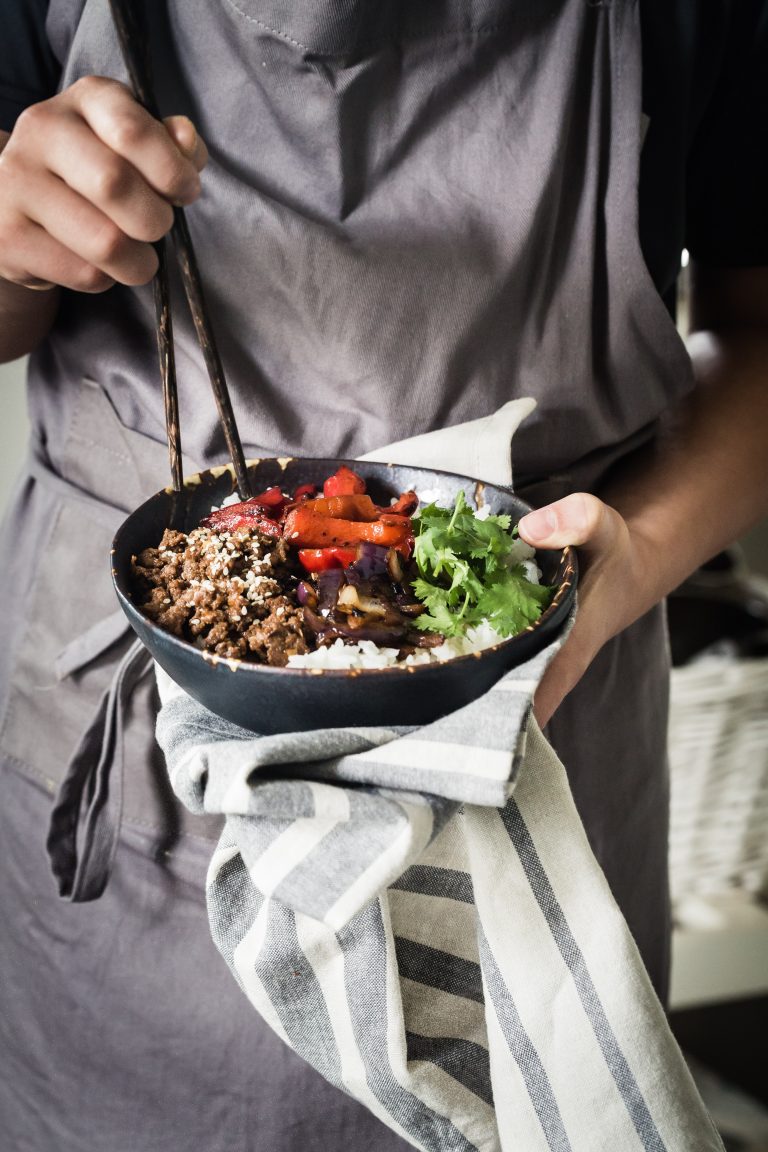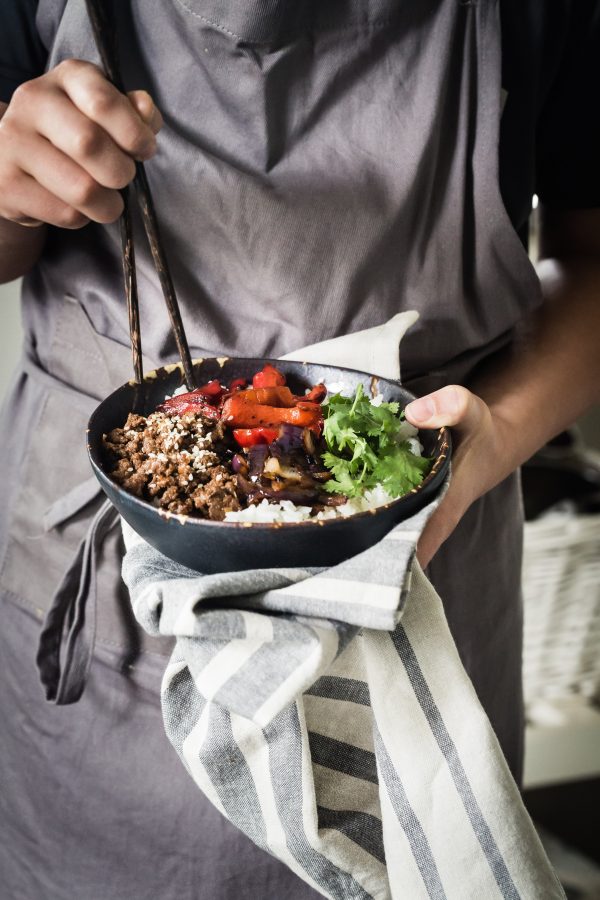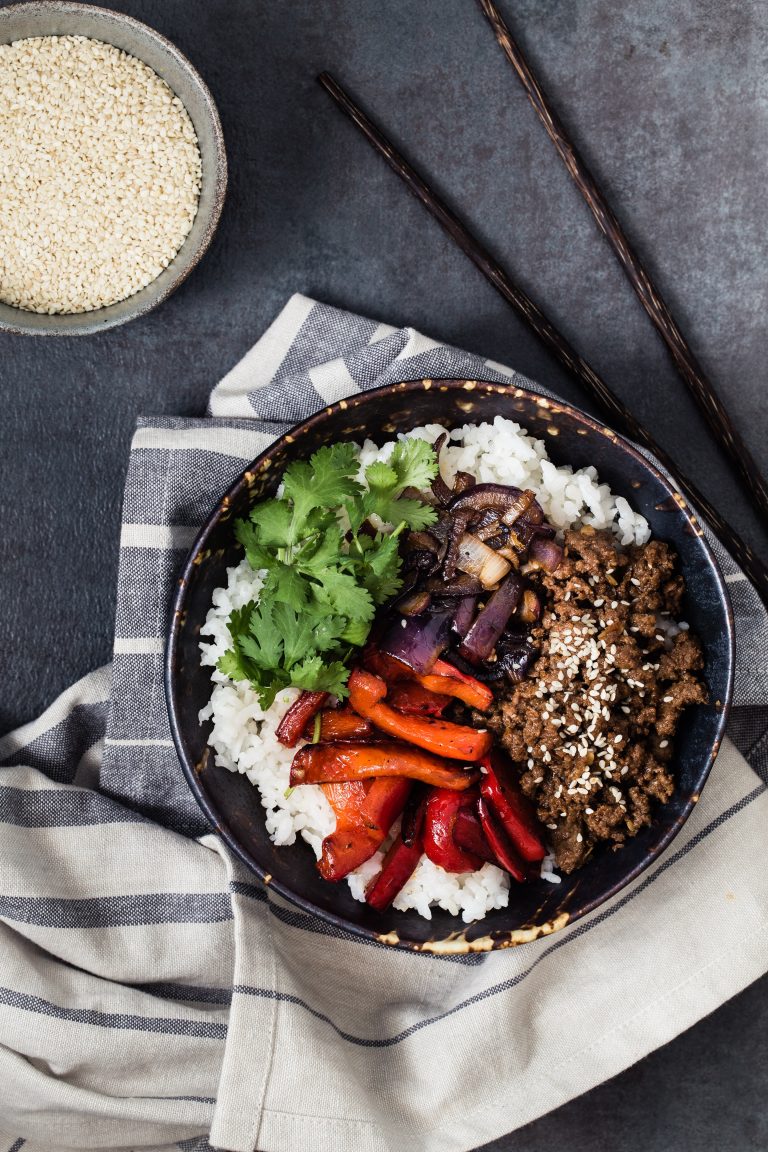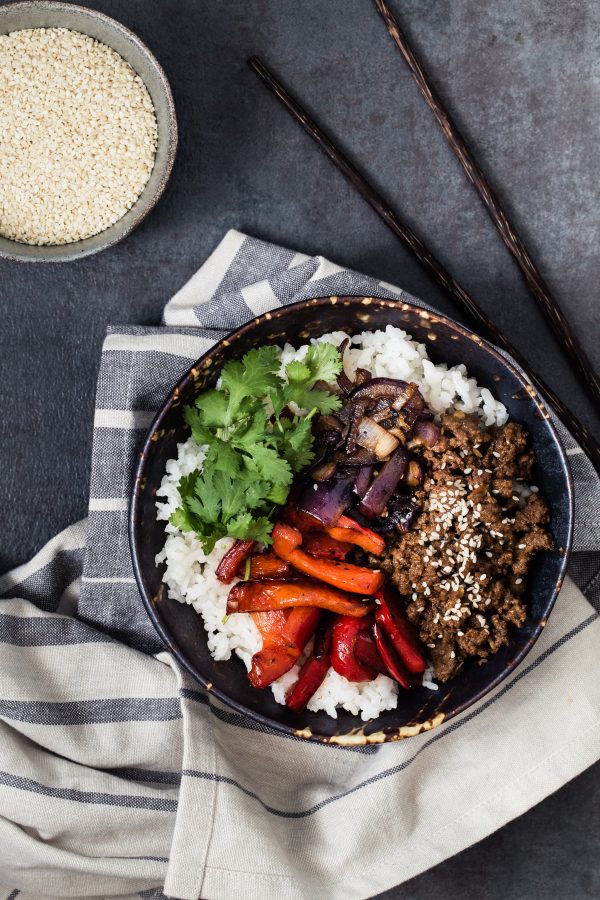 This recipe is sponsored by Munchkin The opinions and text are all mine. The end.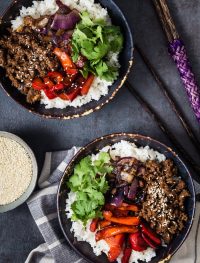 Asian beef rice bowl
Yield: 4 servings
Total Time: 20 minutes
Ingredients:
1 lb ground grass fed beef
2 tbsp olive oil
4 garlic cloves, chopped
2 red peppers, sliced
1 large red onion, sliced
2 cups fresh cilantro
1/4 cup soy sauce, gluten free version if needed
1/3 cup sweet and sour sauce
1 tbs red curry paste
2  cups rice of choice
1 tbsp sesame seeds
Directions:
Cook rice according to package instructions. I always use a rice cooker.
In a large skillet, over medium to high heat place add 1 tbsp olive oil, beef and garlic. Cook until the beef is almost cooked stirring occasionally. Add the soy sauce, sweet and sour sauce and thai paste and cook further for another two minutes until the beef is completely cooked.
Transfer the beef to a dish. Add the red peppers and 1 tbs olive oil to the skillet. Cook until they are done. About 2 minutes.
Transfer the peppers to another dish and place the red onion is the skillet with another 1 tbs of olive oil. Cook onions for about 2-3 minutes or until done.
To arrange the rice bowls place some of the cooked rice at the bottom of each bowl followed by the beef, peppers and onions. Arrange some fresh cilantro and sprinkle with sesame seeds. Serve.
NOTE: You can cook the beef with the peppers and onions together to save time.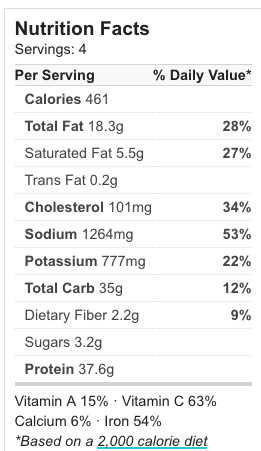 This is a sponsored conversation written by me on behalf of Munchkin. The opinions and text are all mine.