Apple pie smoothie
This is my first time making apple pie smoothie given the season. I have seen many different variations but I think mine still remains healthy, gluten free and vegan.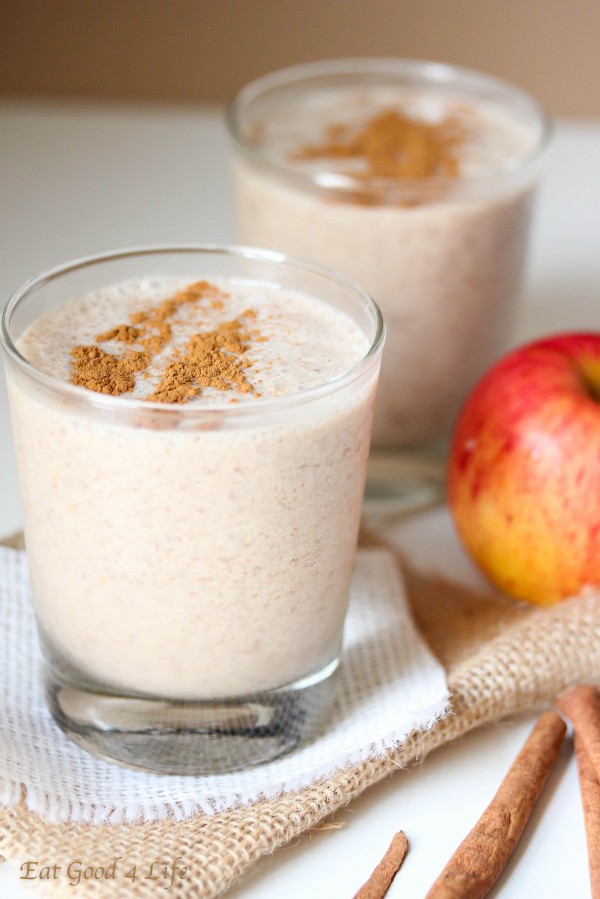 My kids thoroughly enjoyed this apple pie smoothie. I think freezing these as popsicles making the smoothie more creamy by adding Greek yogurt would be great. Something to keep in mind since my kids love frozen pops all year round!
I added flaxseed meal to the mix to add more fiber and I used maple syrup as a sweetener. Just a little bit was a long way since my organic apples were very sweet. I also thought about adding some protein powder but I wanted to have the smoothie just with the apples first and see what the flavor would be without the protein powder. I know protein powders change the flavor of my smoothies so maybe next time I will add some.
Some readers sometimes ask why it is that I get organic apples. The reason is that apples are part of the dirty dozen list and it makes a huge difference getting them organic. They only cost a tad more so it is not a big difference in my overall grocery bill. If you can get organic apples, they even taste better, I promise.
On another note, I have been meaning to make this pumpkin dessert that I came up with last week. I bought fresh pumpkin to make it so I hope I can get around to make it soon. If it turns out as I think it will turn out this dessert would be the absolute bomb. I hope I can get decent pictures as well because the apartment that we are in right now offers horrible lighting.
Anyhow, go and make this smoothie. It literally tastes like apple pie. It is so refreshing and super easy to make.
Enjoy!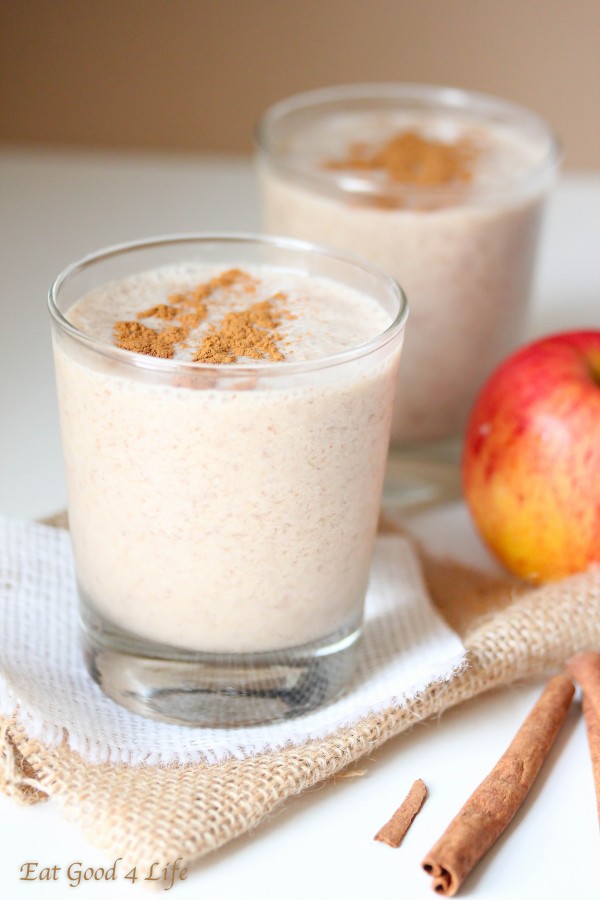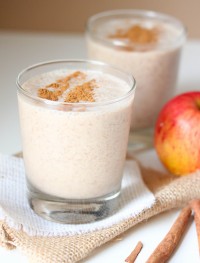 Apple pie smoothie
Yield: 4 servings
Total Time: 5 minutes
Ingredients:
2 cups almond milk
1 cup ice cubes, I used almond milk ice cubes
2 organic apples, chopped, any type
2 tbsp maple syrup
1/4 cup flaxseed meal
1 tsp cinnamon
Directions:
Place all the ingredients in your blender and blend until smooth. Serve immediately.