Apple pie fudge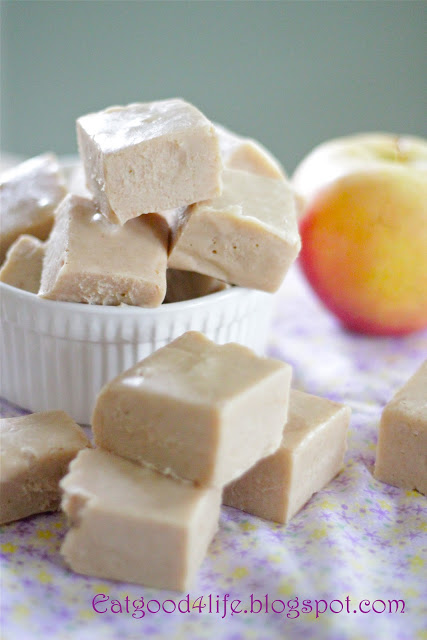 I intended to make pumpkin fudge this week but instead I made an apple pie version. I am sure at some point I will make the pumpkin pie fudge because I have the best pumpkin cream liqueur ever :-)
This apple pie fudge is very very sweet…go figure, almost three bags of white chocolate chips in it!!
This fudge is much easier to put together than some of the other fudges out there since there is no candy thermometer needed and it only has 4 ingredients.
On another note, the holidays are just around the corner. Have you started you Christmas shopping yet? I actually started today :-) We are not going crazy or anything but I really want to get everything done before the madness every where begins.
Anyhow, if you are looking for a new fudge flavor to try I suggest you make this one. I though for sure you could tell this tasted like apple pie.
Here are other fudge recipes you may like as well:
Irish cream and pistachio fudge
Peanut butter fudge
Kahlua dark chocolate fudge
Enjoy!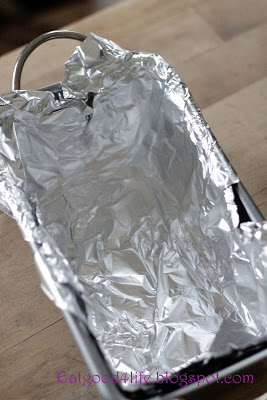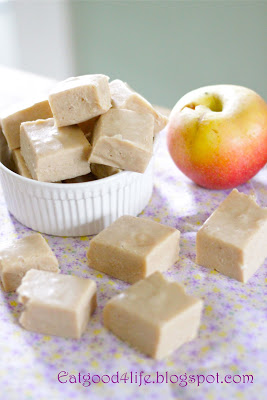 I actually used a loaf pan to pour in my fudge. Just grease the foil paper prior to placing it in the pan.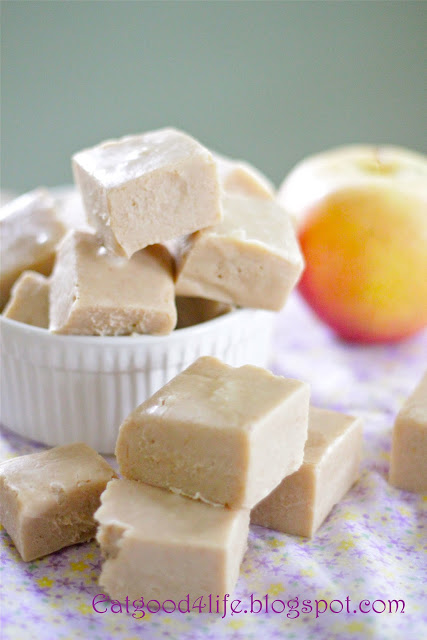 This fudge is sweet, but which fudge isn't? You do not need a candy thermometer and regular white chocolate chips will do for this recipe. Also you may want to use a little bit more cinnamon!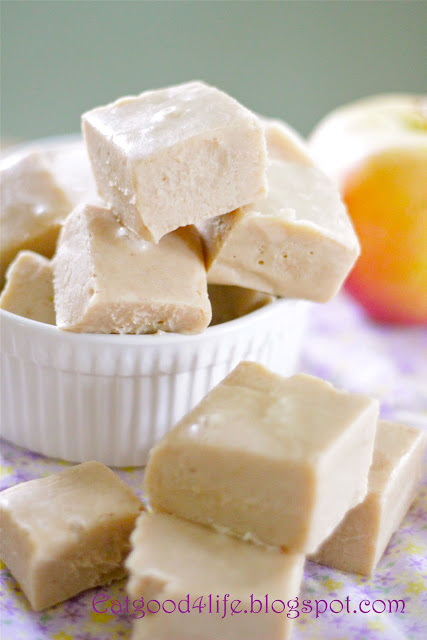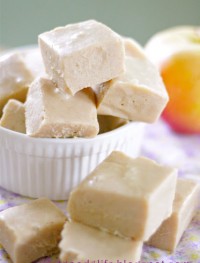 Apple pie fudge
Ingredients:
27 oz white chocolate chips, about 2 1/2 bags, I used Ghirardelli brand
1/2 cup apple sauce
1/4 cup apple liquor
1 teaspoon cinnamon, more if you like
Directions:
Cover a loaf pan with greased foil paper, like in the picture. Set aside.
On a double boiler, at medium heat, melt the chocolate together with the apple sauce, apple liquor and cinnamon. Stir once in a while. Just don't walk away as it will melt rather quickly.
Pour mixture in the prepared pan and place it in the fridge to set. It will take a few hours.
When the chocolate has solidified, remove chocolate from pan and foil paper and cut into squares.
Store in an air tight container at room temperature. You can store it in the fridge if you prefer but I don't think this is needed.