Apple cranberry pecan salad
The holidays are just around the corner and with that comes family gatherings. I try to balance what we eat around this time, we all know how carried away we can get. This apple cranberry pecan salad is something that I will be serving for sure in Thanksgiving. Refreshing, healthy and delicious!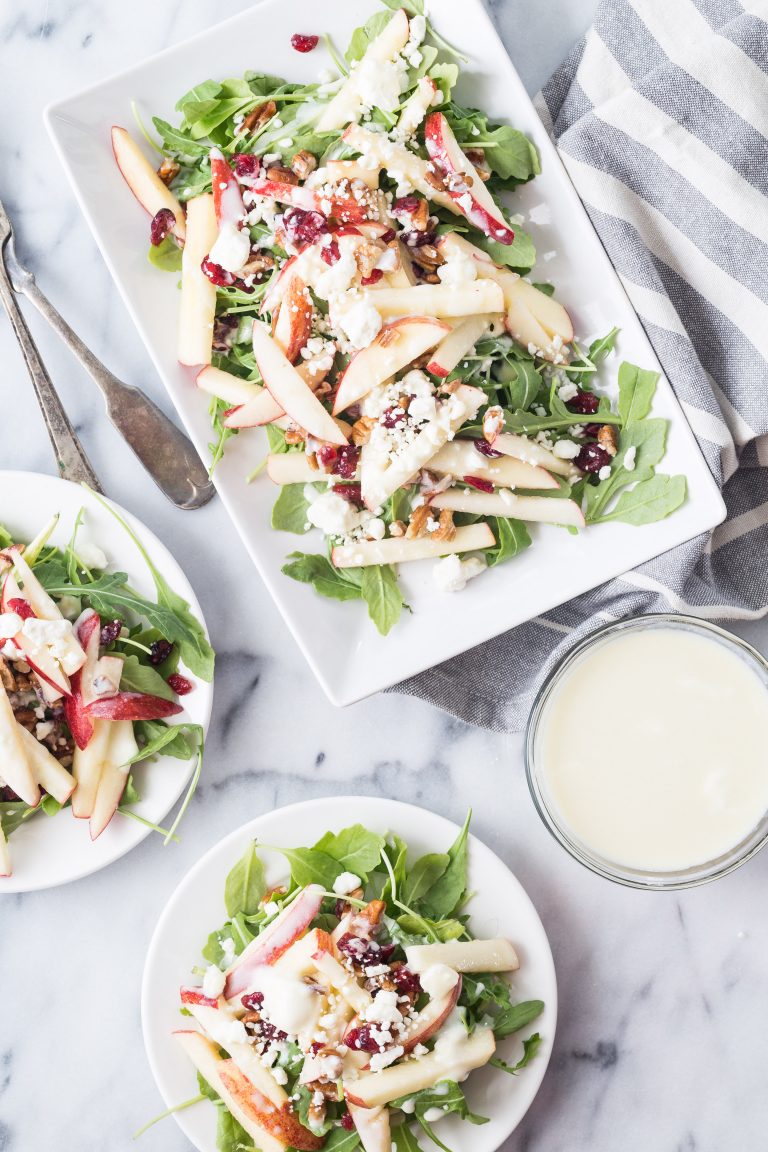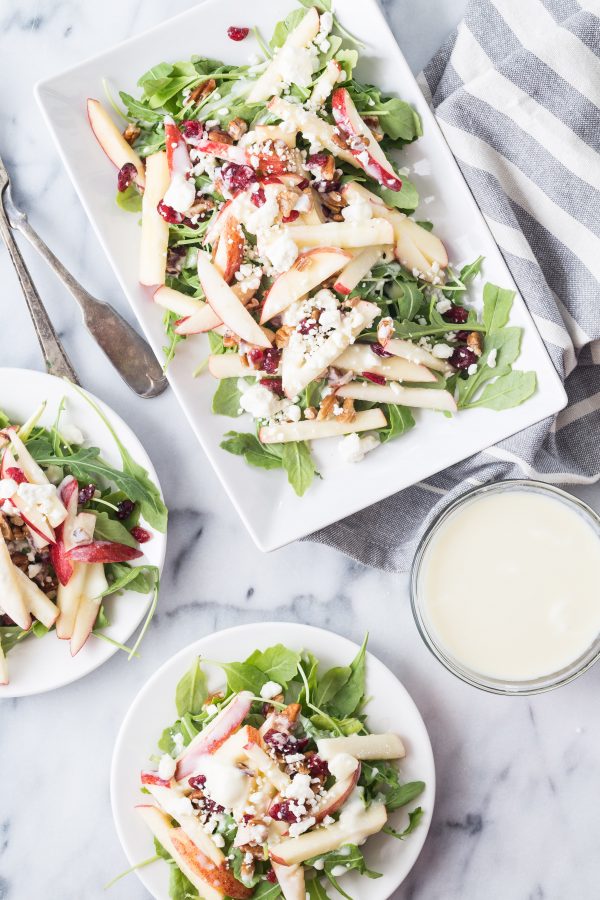 I love having a mixture of dishes for Thanksgiving. I always have some sort of salad, veggies and greens with a combination of other first course dishes. I wanted to make this apple cranberry pecan salad ahead of time and see if my family would like it. Since apples are in season I wanted to use them and make something more creative.
This Apple cranberry pecan salad was a hit so I am glad I was able to make something new that I could add to my menu for that day.
I also added some cranberries and pecans since they are indicative of this holiday. The crunch of the apples complimented the other ingredients very well and the salad dressing really made it stand out. Super refreshing, easy and delicious.
I used Truvia Nectar to sweetened the salad dressing. Truvia nectar is a great ingredient to use in salad dressings whenever you need to sweetened it. For my diabetic readers and those not wanting to have much sugar in their diet this is the perfect ingredient to use. It is also great to use to sweetened drinks like smoothies, use in your coffee, for baking and even cooking. The sky is the limit.
If you are thinking of making something easy, light  and new this coming season I think you will love this apple cranberry pecan salad. It was a hit in my house and it will be a recipe that I will keep making time and time again for sure.
Enjoy!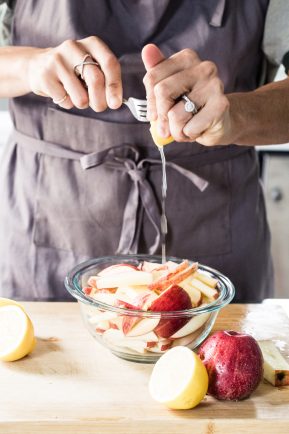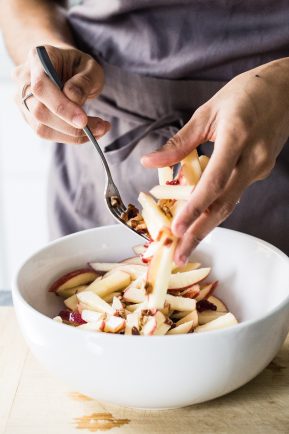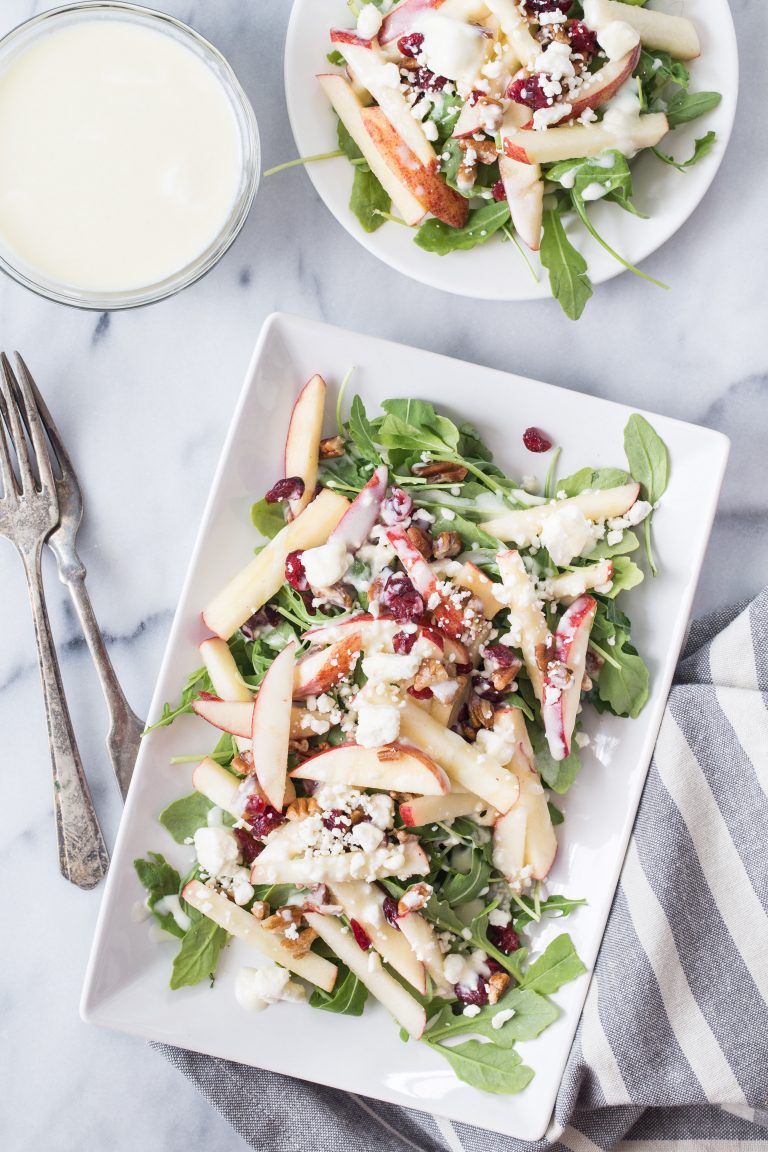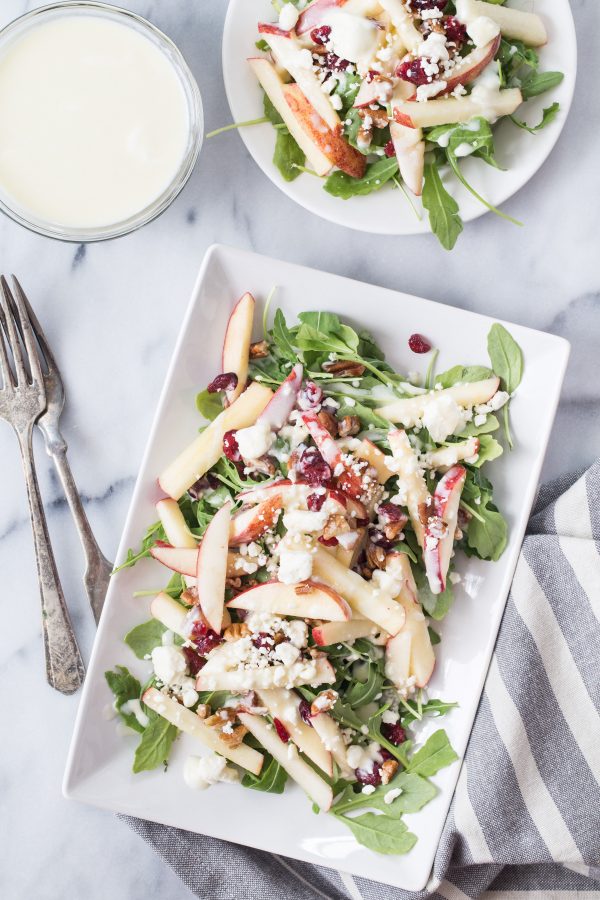 Apple cranberry pecan salad
Yield: 6 servings
Total Time: 15 minutes
Ingredients:
Dressing
1 cup greek yogurt
3 tbs rice wine vinegar
1/4 cup olive oil
3 tbsp Truvia nectar (or 1/3 cup maple syrup)
Directions:
In a medium mixing bowl add the dressing ingredients and mix through. Set aside.
In a large mixing bowl add the apples cut into strips and add the lemon. Toss to coat to make sure they don't oxidize and become brown. Add the pecans, dried cranberries, and feta cheese. Combine. To serve the salad, place arugula at the bottom of serving plates. Divide the apple mixture between the serving plates followed by the dressing.
Serve immediately.