Apple coffee cake jumbo muffins
OMG how about these apple coffee cake jumbo muffins that are not so bad for you? These have a lot less sugar, hardly any fat and made with whole grains.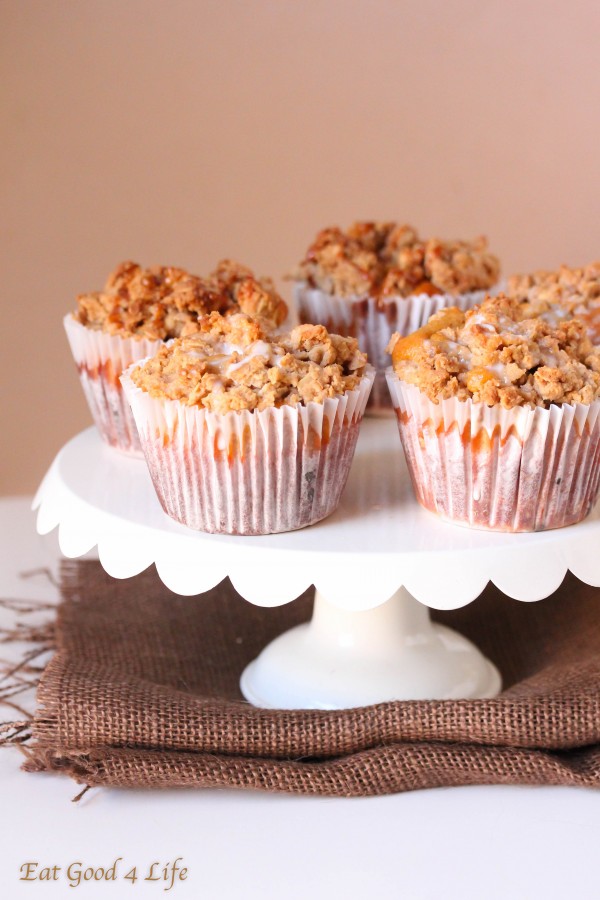 How great do these apple coffee cake jumbo muffins look? They taste even better!
I actually used Musselman's unsweetened apple sauce for the bater instead of using oil or butter to cut down on the fat. Compare to conventional apple coffee cake muffins I am sure these are a a lot healthier.
As a matter of fact, you can use Musselman's apple sauce for any type of cake batter by decreasing the amount of oil or butter and substituting it with apple sauce. This way you decrease not only the calories but also the fat. Case in point, these apple coffee cake jumbo muffins. They have many different types of apple sauces. For this one I used the unsweetened apple sauce but they also have an organic apple butter version that I am sure will get my hands on!
I also used a gluten free streusel topping and added some rolled oats to give the muffins some extra fiber. All in all these apple coffee cake jumbo muffins where a super success. My kids devour them. Of course because of the size I just allowed them to have half but making regular size ones would be better for portion control. Which ever size you make they will both be great, just make sure that if you do smaller ones you decrease the amount of baking.
Giveaway: Winner is Kari M
Musselman's has also offered a prize pack that would consist of their new Big Cup Apple Sauce and recipe cards.
To enter:
Simply state what would you use the apple sauce for. Just let me know on the comment section below.
I will pick a winner September 30th.
Giveaway only for US resident, sorry!
Well I hope you get to try these apple coffee cake jumbo muffins. They are nothing but delicious and not bad for you.
Enjoy!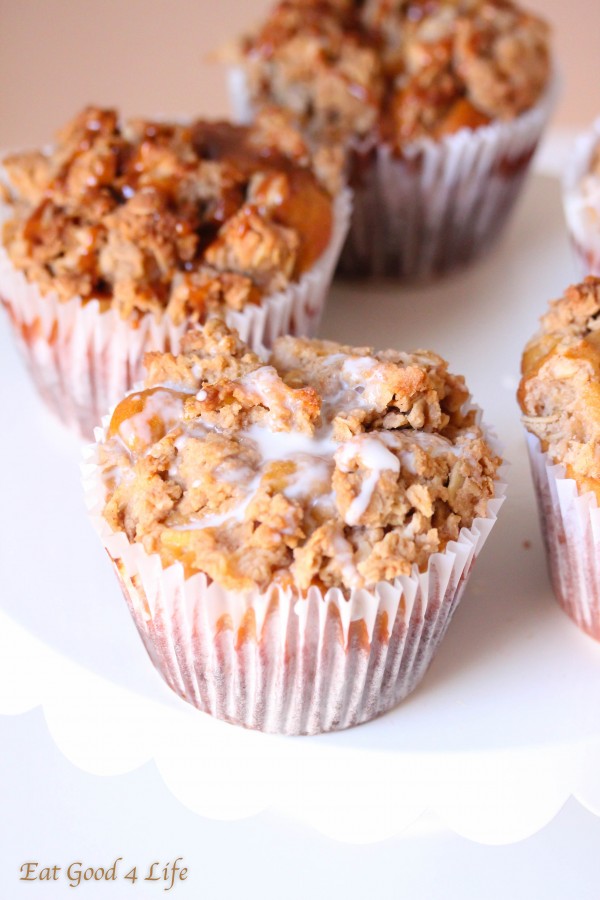 Disclaimer: This post is sponsored by Musselman's. This post contains affiliate links. All opinions are my own and I speak from personal experience. The end :-)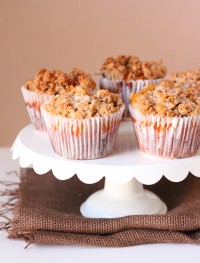 Apple coffee cake jumbo muffins
Yield: 6 jumbo muffins or 12 regular muffins
Total Time: 1 hour
Ingredients:
Streusel topping
1/2 cup brown rice flour
2 tbsp coconut oil, you can also use olive oil
3 tbsp maple syrup
1/4 cup rolled oats
1 tsp cinnamon powder
Dripping sauce - optional
3 tbsp coconut cream with 1 tbsp maple syrup, or 3 tbsp caramel sauce of choice
Directions:
Preheat oven to 350 F. Place muffin paper liners on the jumbo muffin pan and set aside.
In a bowl mix eggs, apple sauce, yogurt, vanilla and sugar. Add the flour, baking powder, cinnamon, half the chopped apples and combine. With a large cookie scoop fill each muffin liner 3/4 of the way.
In another bowl combing strudel topping plus the remainder of the chopped apples and place over the muffin batter. Bake for about 35-40 minutes, or until a toothpick inserted in the center comes out clean. I baked my muffins for 40 minutes. If you choose to do smaller muffins bake for 20-25 minutes only. Remove the muffins from the baking pan and cool on a wire rack.
You can drizzle some caramel sauce, the coconut milk mixture or leave the muffins as is.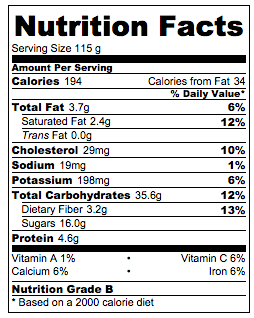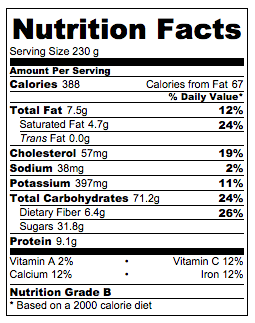 The left nutrition fact label is for the 12 regular size muffins the right nutrition fact label is for the 6 jumbo size muffins. Drizzle not included in nutrition calculations.