Apple bourbon bread pudding
I have been on a quest to figure out a recipe I tried at restaurant in Tennessee over Christmas. According to my husband this apple bourbon bread pudding was way better than the one we tried so I guess my quest ended up in a success.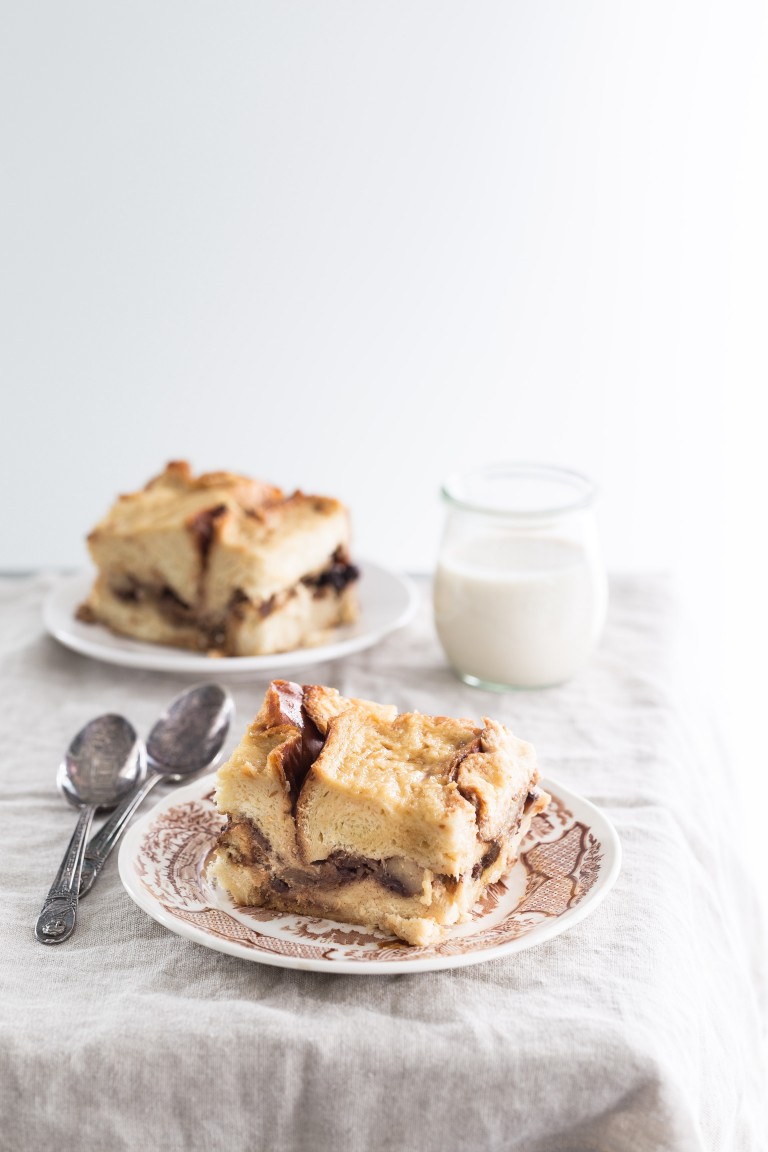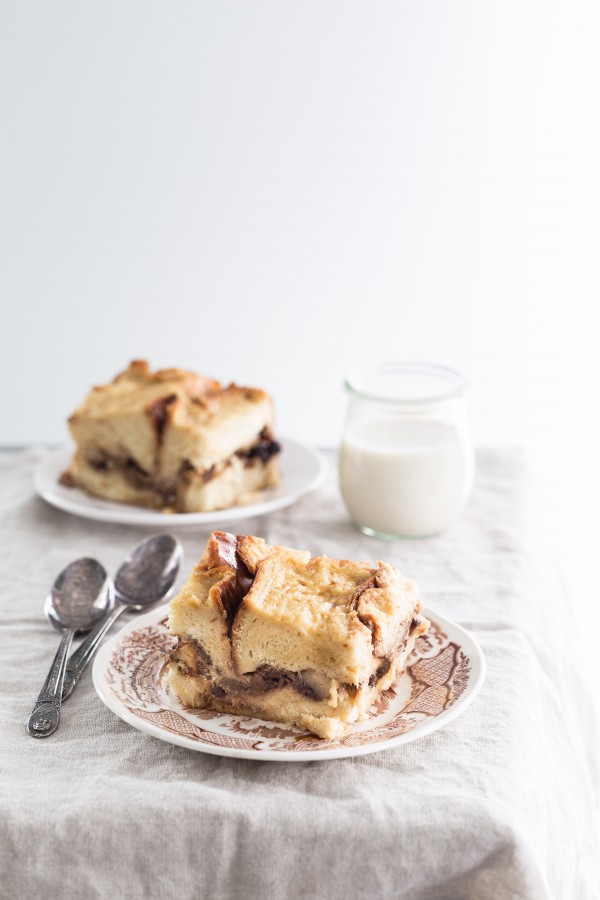 While this dessert is by no means healthy, I must warn you, it is to die for so worth every bite really!. If for the most part your lifestyle is healthy, you shouldn't feel guilty indulging once in a while. If I didn't I would probably go insane.
What I always do is create my own versions of everything, especially when it comes to desserts, that way I can control the ingredients and make things a bit healthier…that to me is priceless.
To be honest, I have never been a bread pudding fan, but after trying it at this restaurant in Tennessee my opinion of it suddenly changed.
While I didn't use any heavy cream or butter in my version, the result was just superb. I think the bourbon is what made the difference. Either way, I know I am going to be making this apple bourbon bread pudding for time to come.
When I  cooked the apples I didn't bother to peel them. You can do if you like but there is no need, more fiber for you otherwise!
If you like bread pudding I think you are going to love this version. If you don't want to use the bourbon you can use apple juice. I think that would work too.
Anyhow, I leave you with this apple bourbon bread pudding that I hope you like. Be warned, it is very addictive.
Enjoy!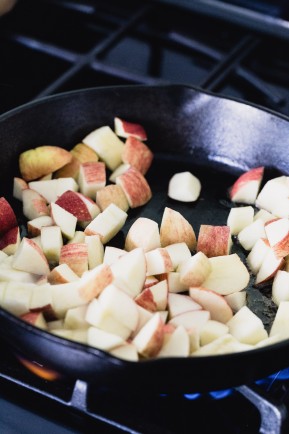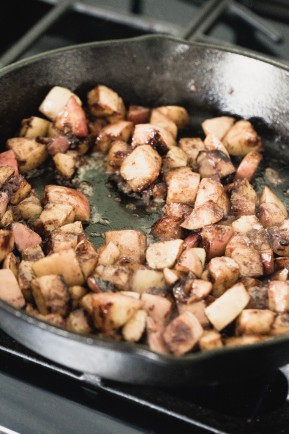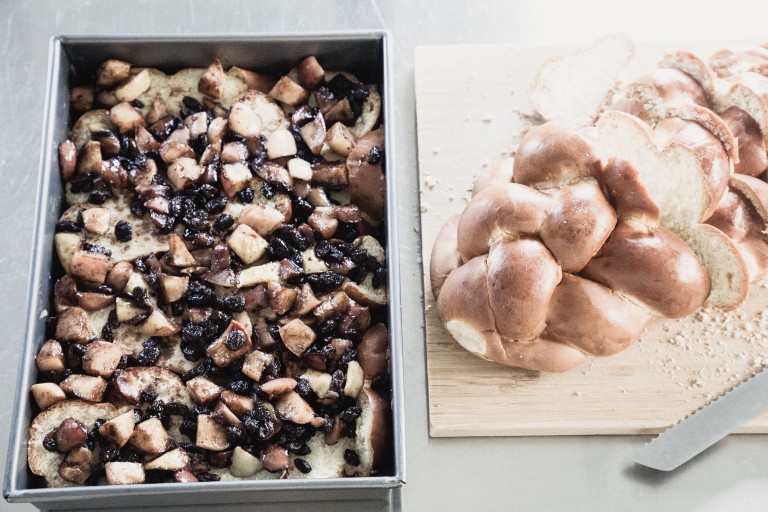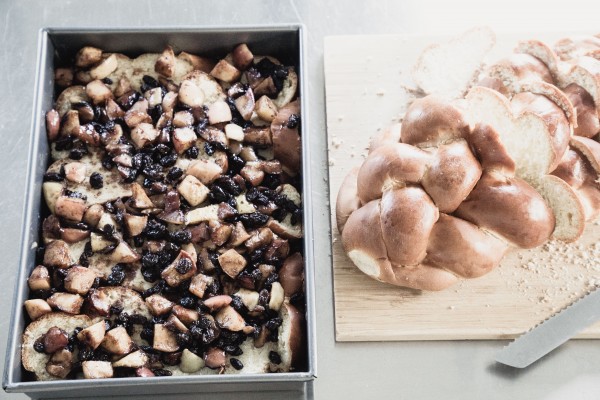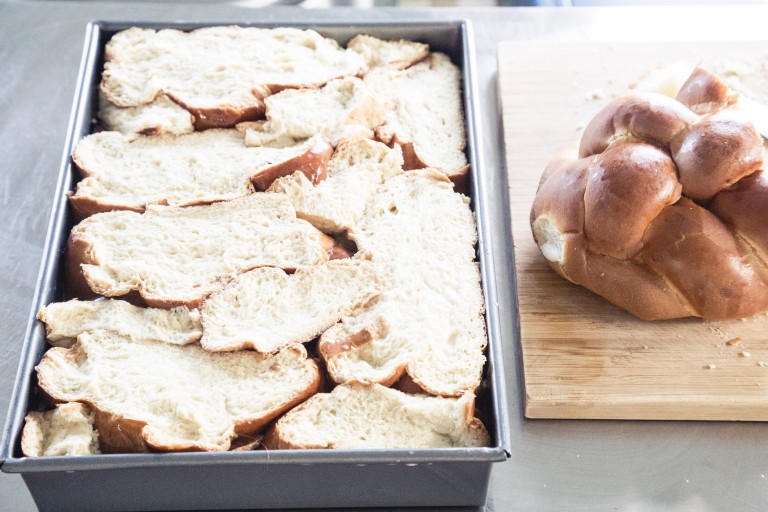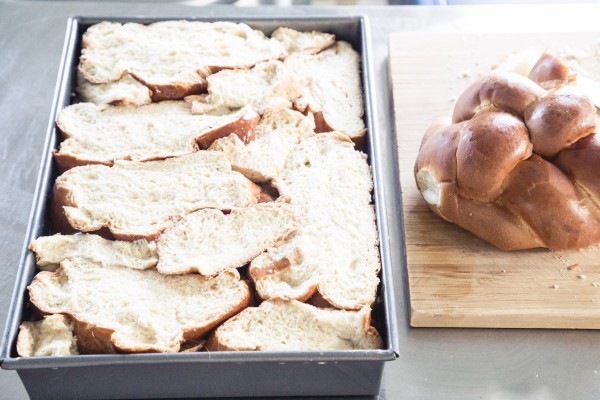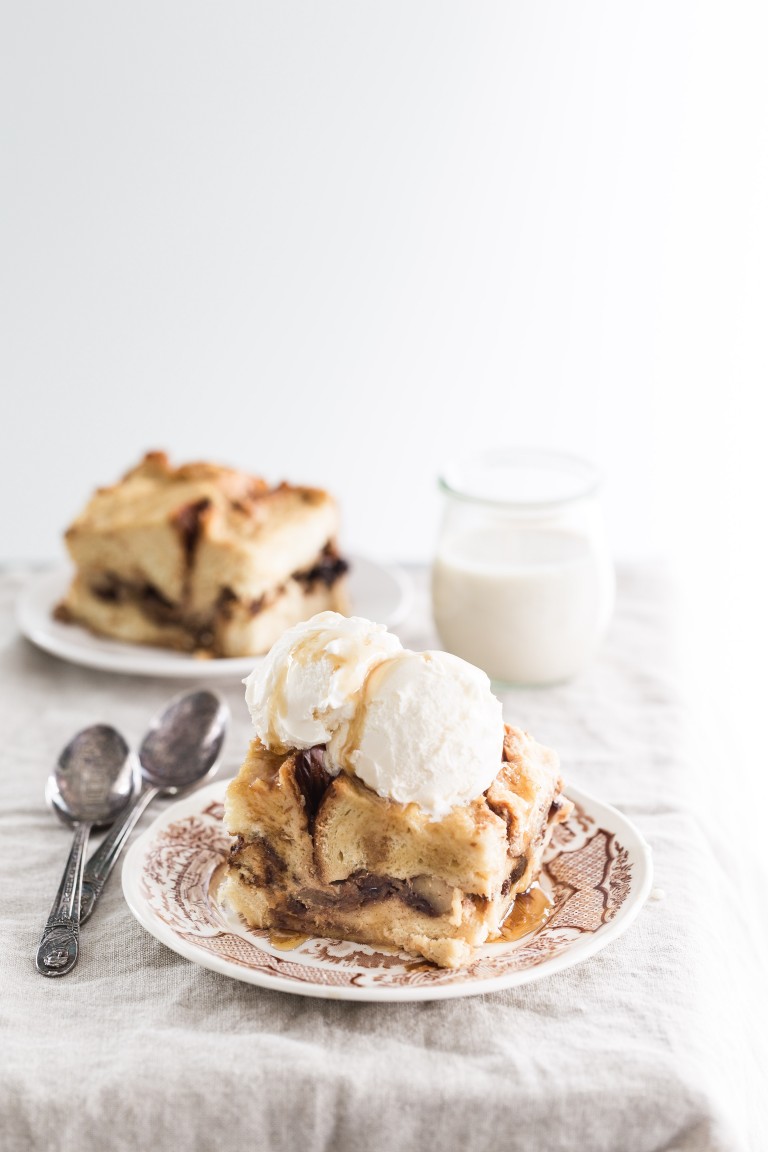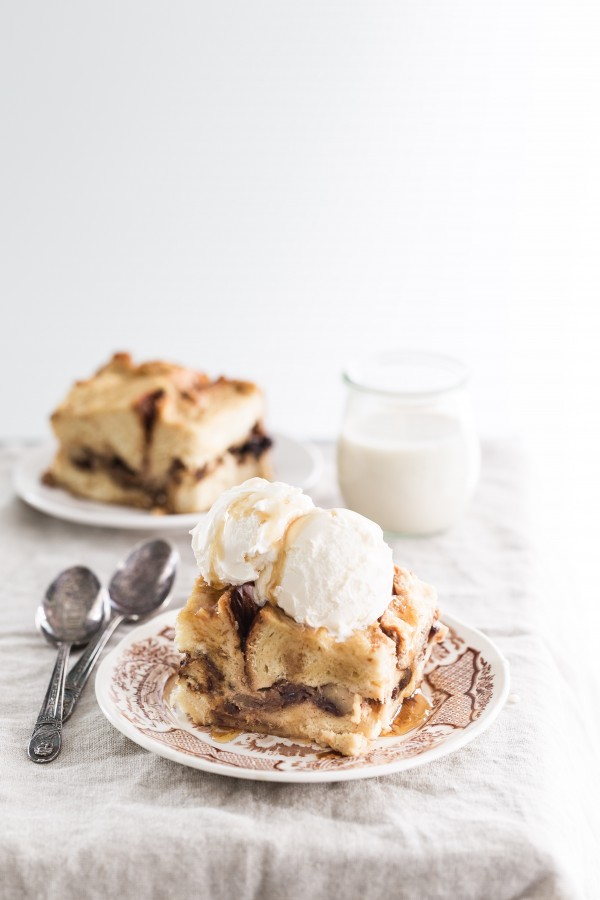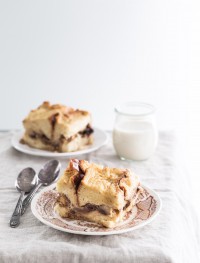 Apple bourbon bread pudding
Yield: 16-20 servings
Total Time: 1 hour 30 minutes
Ingredients:
Directions:
In a small bowl, soak the raisins in the bourbon for 15 minutes or until they become soft and plump.
In the meantime, in a cast iron skillet, or any other skillet of your choice, place the coconut oil and apples, stirring occasionally. Cook them until they are translucent and almost soft. Add the sugar, and cinnamon and cook for another 2 minutes or so.
Drain the raisins, reserving the bourbon, and add them to the apple mixture. Set aside.
In mixing bowl add the eggs, evaporated milk, whole milk, vanilla, reserved bourbon, maple syrup and combine with a wire whisk.
In a 9x13 rectangular baking dish add a layer of the challah bread followed by the apple mixture. Pour 1/3 of the egg mixture over and add another layer of the challah bread. Pour the rest of the egg mixture over the bread and let it sit for 30-45 minutes until all the liquid has been absorbed.
Preheat your oven to 325 degrees Fahrenheit. Bake the bread pudding for 50-60 minutes or until the top is lightly browned. Let it rest to cool and serve as desired.
Keep bread pudding refrigerated. Before serving warm it up slightly in your microwave. Serve it with ice cream or however you prefer.
NOTE: This makes quite a big batch of bread pudding but you can half the recipe if you like and just have one layer of bread for this recipe.