Apple and oatmeal cookies
I have never made Apple and oatmeal cookies before. These are super easy, unique and delicious. If you like apples you will love these cookies.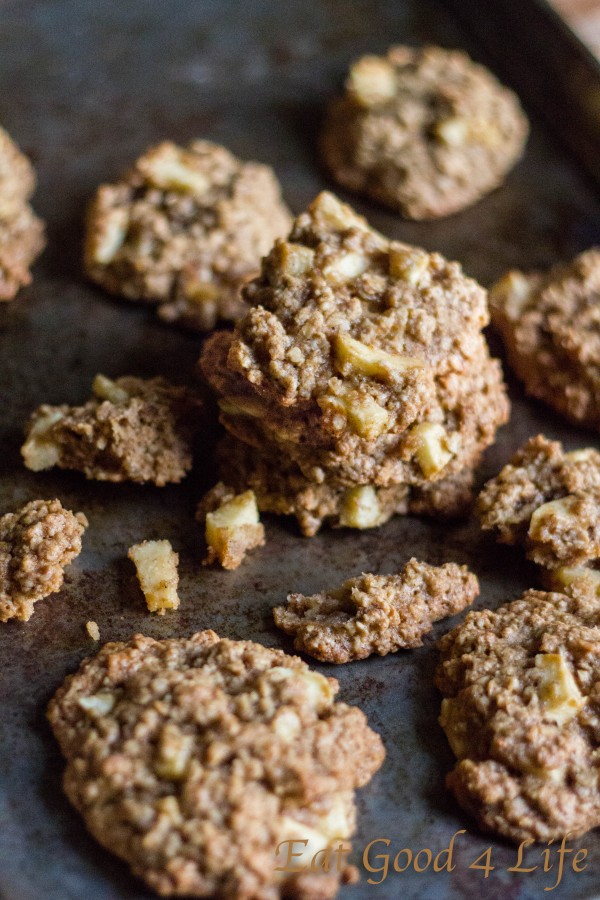 What can I tell you… I know fall is still about 3 weeks away but I just couldn't resist to make these Apple and oatmeal cookies. 
I have had several recipes on my fall to do list for a while. A lot of them are really good recipes so I thought I start early.
I am planning on posting a fall round up very soon. Perhaps right before the fall so that you can have a little bit of a resource with some fall baking ideas. I hope to tackle many more this year but I think you will like the list that I have in store for you.
On another note, I though I let you know that I am in TN visiting some relatives and enjoying our condo. Not that you care but I thought I just throw it out there.
We don't get to come to TN often because of work, kids schedules and all, but at last we were able to take a few days out of the summer and enjoy some relaxing family time.
Because cooking and baking never takes a brake, not matter where I go, I always manage to make a few new recipes here and there. That is just me, I love cooking and baking way too much. I guess lucky for you :-)
Anyways, these Apple and oatmeal cookies are just plain sensational. They are on the softer side. Not crunchy at all but even still a cookie to be enjoyed.
If you get to try them let me know how you liked them. My family were pleased with them.
Enjoy!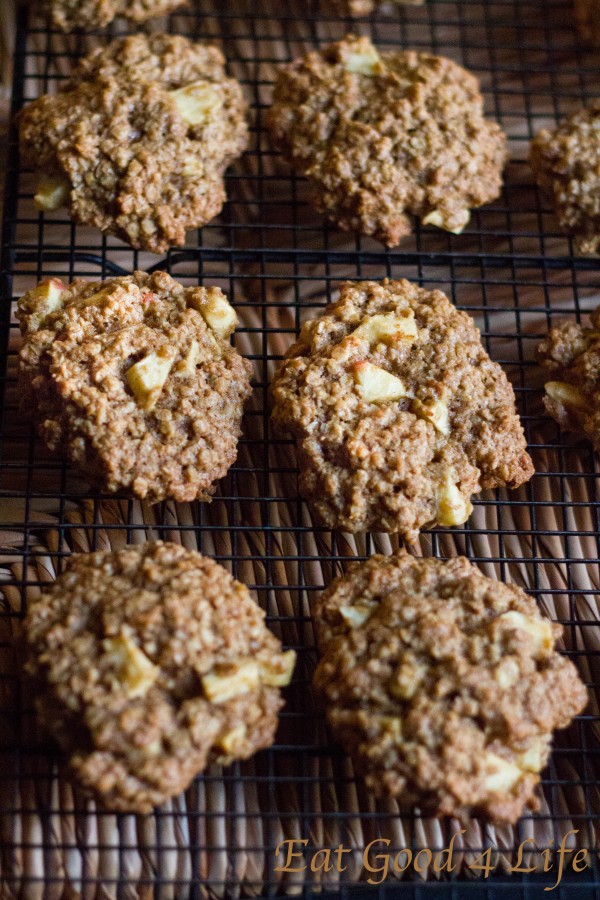 We really enjoyed these cookies. They were soft and chewy but not crunchy. A different texture for sure. These are perfect for the fall. If you like apple pie you will like this cookies for sure. One thing I noticed is that these are best eaten the first two days after baking.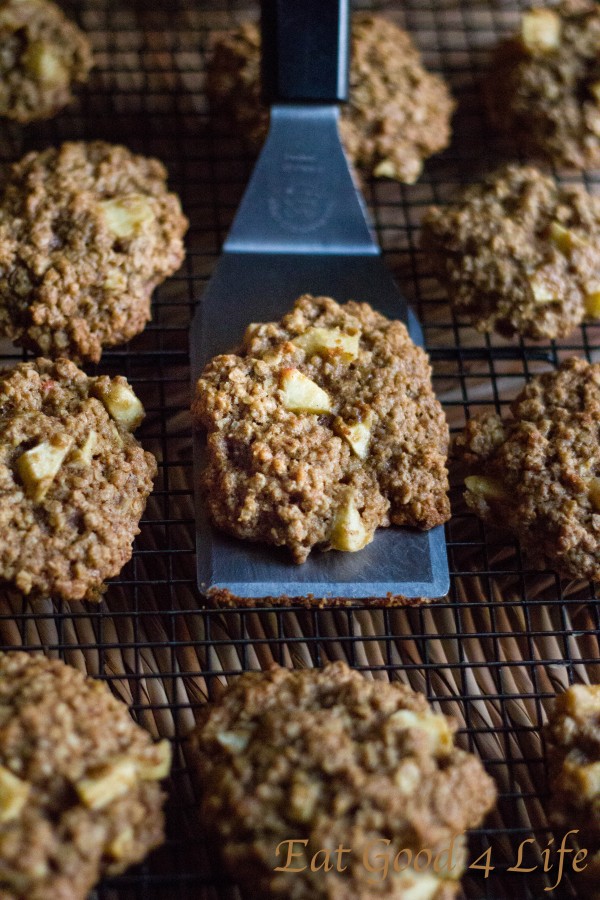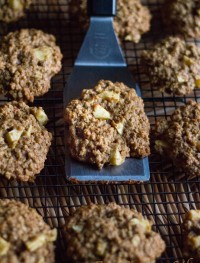 Apple and oatmeal cookies
Yield: 24-26 cookies
Total Time: 20-30 minutes
Ingredients:
Directions:
Preheat oven to 350 F. Line two cookies sheets with unbleached parchment paper and set a side.
In a large bowl whisk together the egg, oil, milk and vanilla. Add the remainder of the ingredients and with a spatula mix until the ingredients are well incorporated.
With a medium cookie scoop, place batter onto the cookie sheets leaving some room in between the cookies as they will expand while they bake. I kind of flatten them with the cookies scoop just a little bit. Bake for 14-16 minutes.
Leave cookies for a couple of minutes in the cookie sheets before transferring them to cookie wire racks to cool completely.
NOTE: Eat within 2-3 days of baking.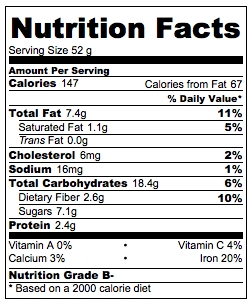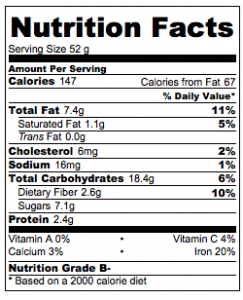 Nutrition facts calculated based on the recipe giving 26 cookies and using 2 tbsp of the chia seeds.