Apple caramel coffee cake
This is my ultimate favorite Apple caramel coffee cake ever. I have made this cake a gazillion times and it always comes out great.
Who said you couldn't have cake?
As long as you don't eat a huge piece all at once or two or three pieces a day, you should be OK!! A little of this cake goes a long way…trust me. This Apple and caramel coffee cake is a healthified version with way less sugar, better quality flour, and fats. Even still, one piece would be sufficient.
For me, indulging is part of life. One way or another we should be able to indulge once in a while, because enjoying food is what everyone should be able to do, right?
For me, this cake is just insane good. Granted, this is not something that I will have on a regular basis, neither have tons of it all at once, but just a little piece and I am good to go.
I got the Apple and caramel coffee cake batter recipe from my wild berry danish cheesecake I made a while back and my cinnamon caramel sauce recipe as well. I have had it stored in the fridge for a few months, and still it is good, or so I hope.
When is fall starting? I think in about or week or so right? Fall is one of my favorite seasons, and this Apple and caramel coffee cake is my introduction to it. I am going to make many more apple desserts, or so I hope, but until then, here you have this sweet awesome cake.
Enjoy!!
Place the batter, which would be rather thick, in the prepared pan followed by the sliced apples. They don't have to be placed perfectly.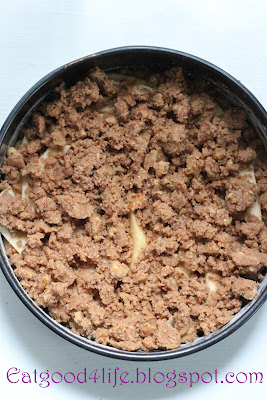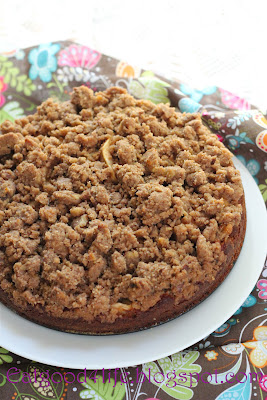 After placing the apples, follow by placing the strudel topping over them and bake the cake for about 50-60 minutes at 350F. The right picture is the cake already cooled and ready to be drizzled with the caramel. Next time for me though, no caramel! I found this to be a rather rich cake with the streusel, caramel and all. A small slice will suffice and next time I make it, I think I will omit the caramel :-)
This is truly and awesome perfect cake for the fall. We loved it and I think you would too!!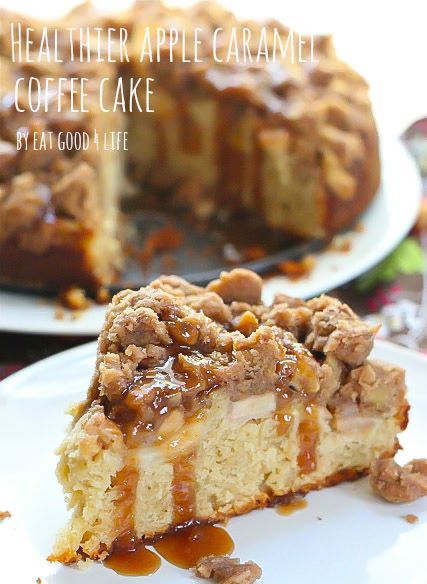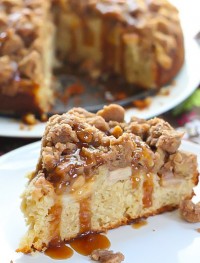 Apple caramel coffee cake
Ingredients:
1 1/2 cup whole wheat pastry flour
2 teaspoons of aluminum free baking powder
1/2 cup olive oil, or 1/4 apple sauce and 1/4 olive oil
1/3 cup unrefined sugar, or maple syrup
2 eggs, I always use organic
2/3 cups Greek plain yogurt
2 teaspoons of vanilla extract
3 organic apples, sliced thin, any type of apples you prefer really
1/4 cup home made caramel sauce, optional
Streusel topping
Directions:
Preheat oven to 350 F. Grease and flour a 9 inch spring form pan.
In a mixing bowl mix eggs, oil, yogurt, vanilla and sugar. Add the flour and baking powder and combine. Pour thick batter onto the prepared baking pan. Place apples over the batter like in the picture.
In another bowl combing streusel topping and place over the apples. Bake for about 50-60 minutes, or until a toothpick inserted in the center comes out clean. I baked my cake for 55 minutes. Cool the cake in the pan.
Remove cake and pour caramel sauce over the cake and serve.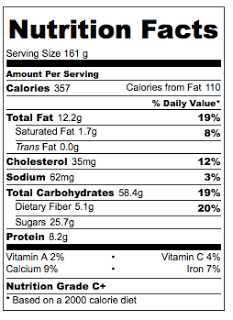 Nutrition facts calculate based on the recipe giving 10 servings.