Almond oat cookies
I love making cookies for my kids and family when ever I feel like baking. They are so easy and so versatile, plus I always feel like I don't over indulge since having one or two cookies satisfies my sweet cravings. These almond oat cookies are gluten free and vegan, like a lot of my cookie recipes.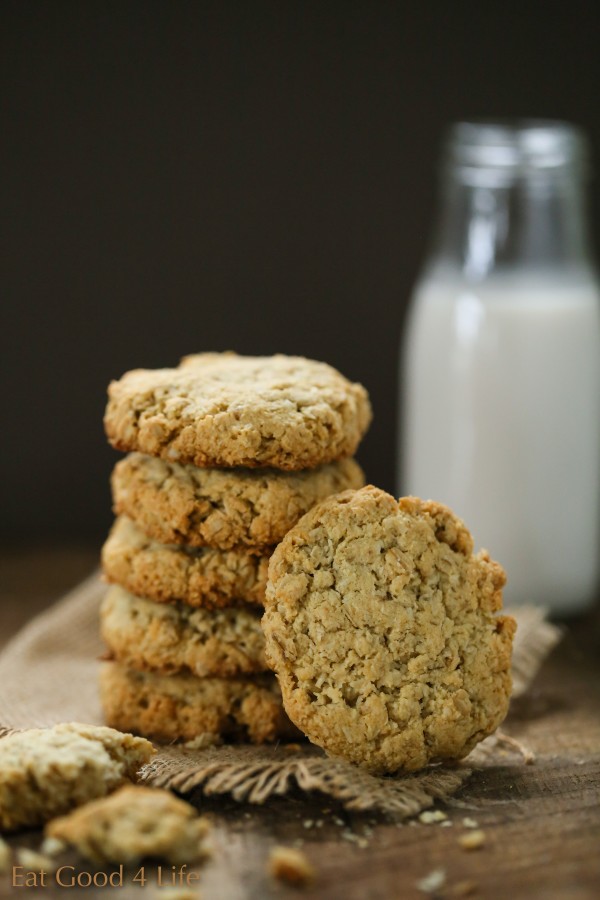 These Almond oat cookies resemble the popular Australian Anzac cookies, however, these are a bit chunkier and drier. I didn't make them with all of the butter they normally call for. I used coconut oil instead, which works really well when baking. One of my favorite oils to bake with for sure. Have you tried to bake with coconut oil before? I love it.
If you would like to keep these cookies gluten free make sure you use gluten free oats. Even some people sensitive to gluten, those suffering from celiac disease, are still sensitive to gluten free oats, so be cautious.
On another note, I have a few projects on the works coming your way. I am making a list with seasonal produce so that you know what fruits and veggies you can buy in season. I am also making a list with the most dangerous pesticides veggies and fruits so that you know what to spend your money on when it comes to organic produce. I hope to come up with these items by the weekend so stay tuned.
By the way, I don't know if I told you yet that I am also going to start making recipe videos. I have spent a small fortune getting some nice equipment for it so I hope it pays off. I will try to get a video going soon but first I need to learn how to edit the videos correctly. So much work…
Anyhow, I leave you with these awesome almond oat cookies that are to die for. My kids love it when I add cookies to their lunch bags. I guess I need to start making more cookie batches for them…will see!
Enjoy!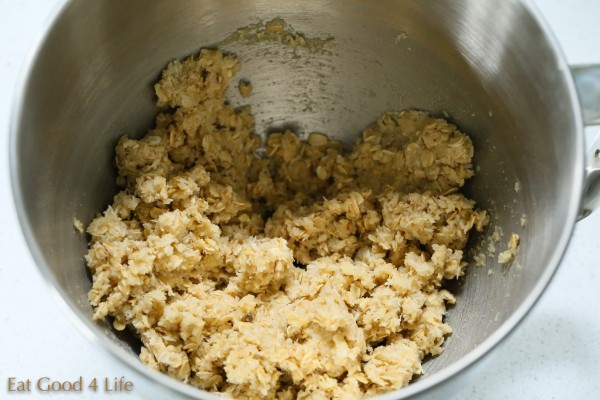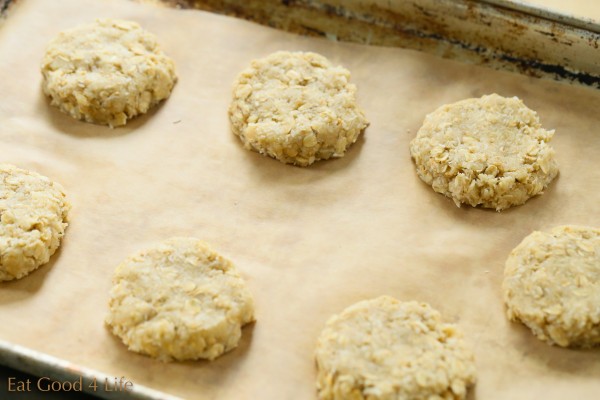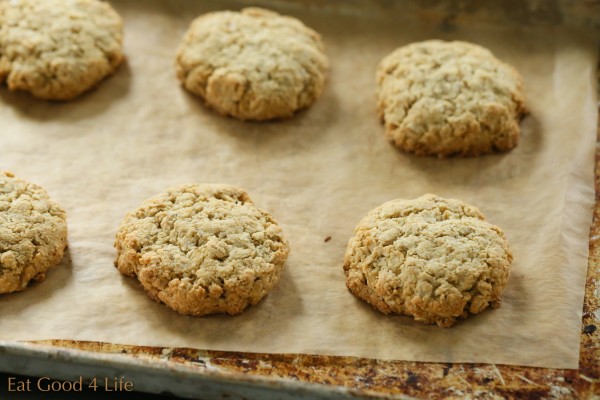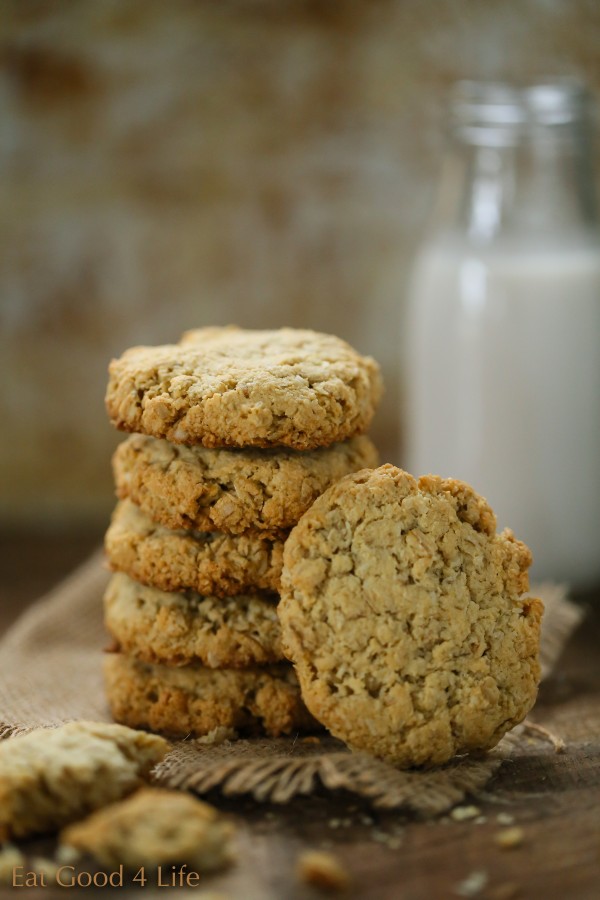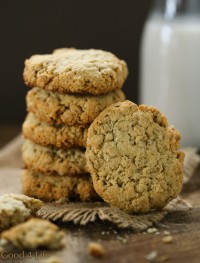 Almond oat cookies
Yield: 14-16 cookies
Total Time: 25 minutes
Ingredients:
Directions: