Almond coconut snowball cookies
I just made these almond coconut snowball cookies yesterday since I felt I wanted to eat something sweet and healthy. Since the holiday season is just upon us I also wanted to make something indicative of the holidays so this is what I came up with…they are plain genius!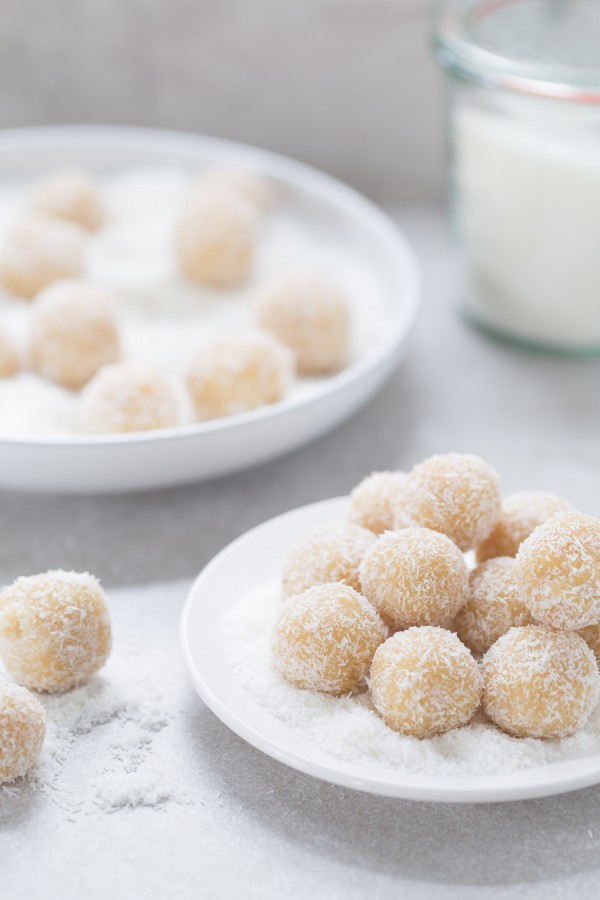 These almond coconut snowball cookies will take you about 10 minutes to make, that is it. No bake, gluten free, vegan and good for you, what else can you ask for?
I am planning on making a couple more desserts that are typical of the holidays. For sure they are going to be healthy, so not to worry. I have been thinking of some sort of peppermint brownie patties. I want to make it both vegan and gluten free and maybe no bake…will see what I can come up with.
I am really excited about the holidays this year. This time around we are going to go and visit Tennessee which is where my husband is from. I like going there because there are plenty of antique stores I can visit and also relax a little bit since my kids are mostly entertained.
Last year it was my turn to spend Christmas with my family so we went to Vegas to see my brother. This year is my husband's turn so Tennessee it is!
Well I hope you get to make these almond coconut snowball cookies. They are super easy to make and delicious. If you are looking for something healthy for the holidays look no further, these are a hit.
Until my next recipe…
Enjoy!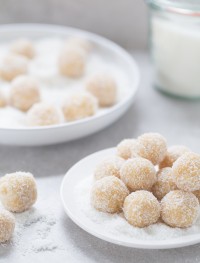 Almond coconut snowball cookies
Yield: 25 balls
Total Time: 10 minutes
Ingredients:
Coating
Unsweetened shredded coconut
Directions:
Place ingredients in your food processor and pulse until the mixture comes together. If it doesn't add 1 tablespoon of water at at time and pulse in between until the dough comes together.
Form little balls and coat with coconut. Keep balls refrigerated.