Almond butter apple sandwiches
Today I have partnered with Nestlé® Pure Life® to bring you some hydration tips for you and your family as well as this super easy almond butter apple sandwiches . Just in time for back-to-school.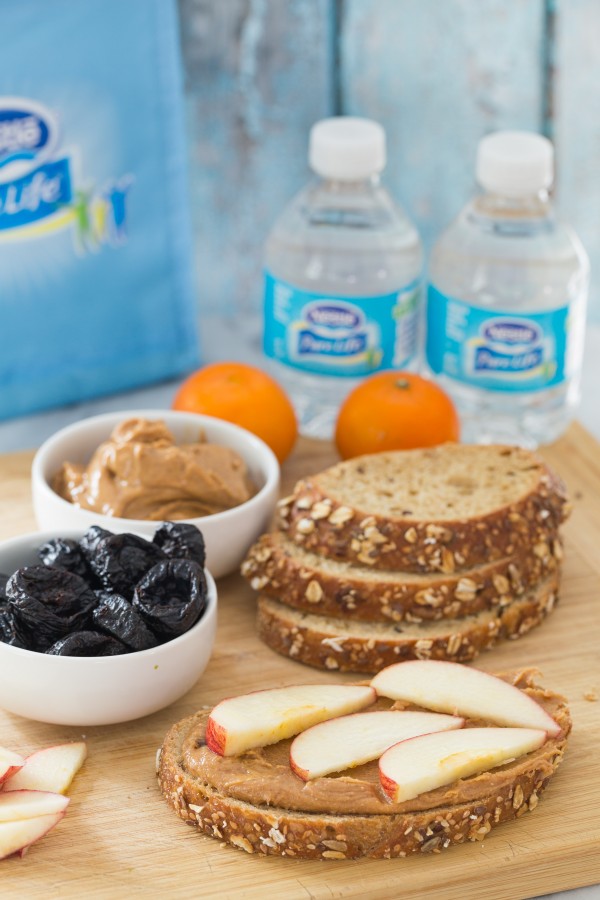 After a study performed in 2012 and finding out that only 15% of middle-school students are drinking enough water, I knew I had to be part of this campaign.
Water is the most important, and often most forgotten, nutrient. You can last for some time without food, but only days without water.
Water is important:
It is the solvent for important biochemical reactions, supplying nutrients and removing waste.
It is essential for maintaining blood circulation throughoutyour body and maintaining your blood pressure on a healthy level. When we are chronically dehydrated, our blood becomes thicker and more viscous.
It is essential for digestion. Our bodies produce an average of 7 liters of digestive juices daily. When we don't drink enough water, our secretions are more limited and the digestive process is inhibited.
It maintains body temperature.
I like Nestlé® Pure Life® undergoes a 12-Step Quality Process that includes reverse osmosis and/or distillation. Select minerals are added for taste to ensure you get pure, refreshing water every time.
To help your family Drink Up and be a part of the Ripple Effect – a movement to keep kids hydrated – visit pureliferippleeffect.com and share your tips for healthy hydration using #pureliferippleeffect.
Giveaway
As part of this movement they will be sending to one of Eat Good 4 Life readers a Ripple Effect Kit, including:
(Nestle Waters North America Inc. is not a sponsor or partner of the giveaway)
An insulated lunch box.
Pack of Nestlé® Pure Life® water.
Healthy hydration tips from a Registered Dietitian
The only thing you have to do is comment below and share your hydrating tips. How do you think you can help spread the word?
I will announce the winner 10/01.
Only U.S. residents can enter.
Some facts that were uncovered in the survey and healthy hydration study:
Kids who drink 4+ glasses of water per day are more likely to frequently exhibit healthy habits, such as
Getting their own water when thirsty,
Eating their fruits and vegetables at meal times without reminders
Requesting healthy food and beverage options for school lunches
The survey also uncovered some interesting insights specific to the hydration habits of Hispanic moms and kids including:
Water consumption is higher among both Hispanic moms and kids compared to non-Hispanic moms and kids.
Some important tips to consider to keeping hydrated:
Monitor fluid loss by checking the color of your urine. It should be pale yellow and not dark yellow, too smelly or cloudy.
Drink enough water to prevent thirst. Know that thirst is a sign of dehydration.
Begin exercise well-hydrated. Drink plenty of fluids within the hour before, during and after your exercise session.
People can often underestimate the importance of water intake. Start each day with a glass of water before you have coffee, tea or juice. It will help replace fluids lost overnight and get your hydration efforts off to a good start!
Enjoy!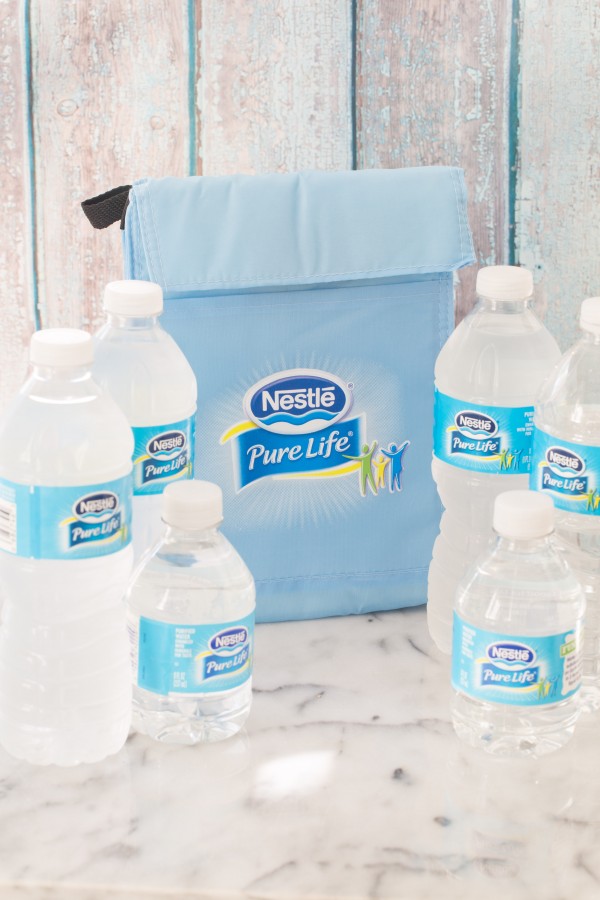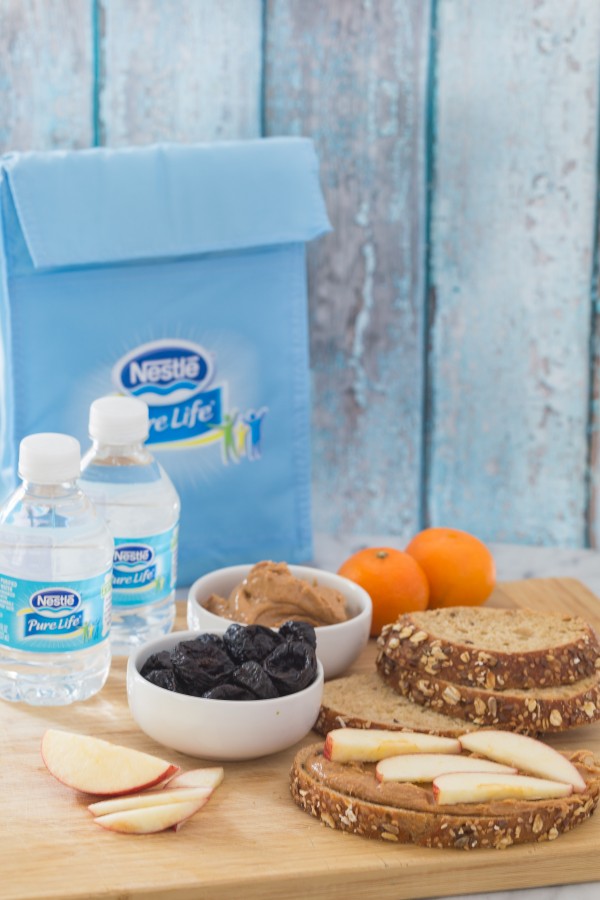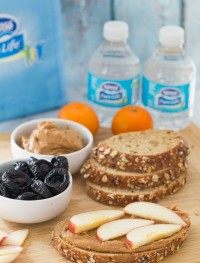 Almond butter apple sandwiches
Ingredients:
1/3 cup almond butter
1 tbsp maple syrup
1 apple, thinly sliced
4 slices whole grain bread
Directions:
Mix the almond butter and maple syrup. Spread over two slices of bread and top with the fresh apples. Lay the other slice of bread over the apples and eat! My kids love these sandwiches. A great sandwich that makes it to a lot of their school lunches!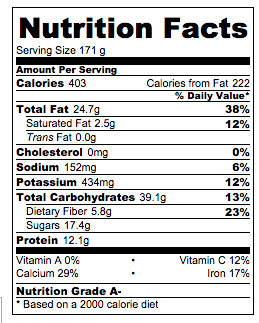 Thank you to Nestle® Pure Life® for sponsoring this blog post. All opinions are my own.