Almond butter banana Granola bars
This almond butter banana granola bars are just plain awesome. Healthy, easy and delicious.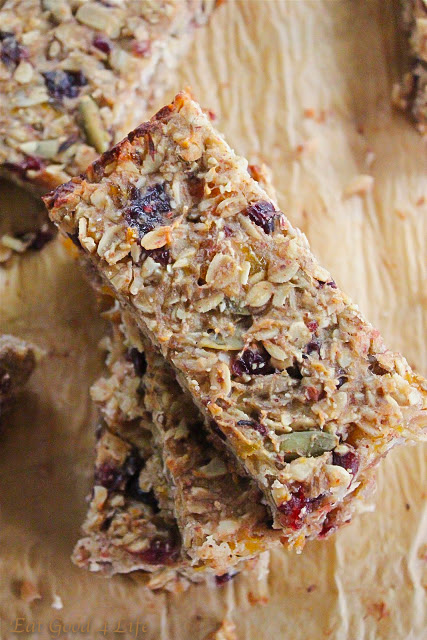 These Almond butter banana Granola bars are sensational. They have no added sugar, are super healthy, chewy, and are perfect for a snack. These are not your typical hard and super crispy granola bars since they don't contain all of the sugar.
These Almond butter banana Granola bars are a great snack. When ever I make them my son takes them to school and loves them. They are also great for breakfast on the go. Next time I will double the batch for sure because they are really good!!
These Almond butter banana Granola bars are the bake version. While I made both baked and no baked versions I think both are super good. I was not able to get decent pictures for the no bake version ones but because they were so good I will be making them again soon. I will try to get some nice pictures  so that I can post the recipe in the blog….. so stay tuned!!
For these bars you can add what ever dry fruit or nuts you may prefer. The mix-ins are endless so get creative and let me know what you come up with.
I mashed the bananas with a potato masher. You can do as well with a fork.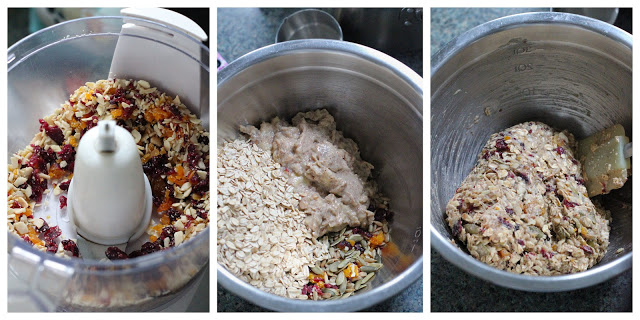 Here you can see the roughly chopped almonds ( I used sliced almonds because I did not have whole ones) with the dry fruit. Then add the remainder of the ingredients in the bowl before and after mixing them with a spatula. Not hard at all to do!!
Here you can see before and after baking the granola bars which took about 25-30 minutes.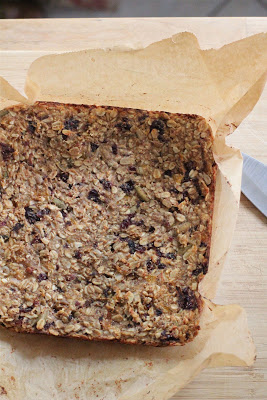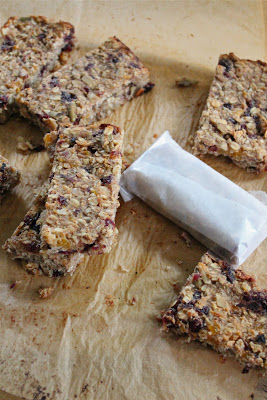 The granola bars are supposed to turn a bit brown around the edges. That is what you want, just be careful not to burn them though. I used wax paper to wrap the granola bars in and then store them in the fridge for future consumption. These are great for my son as a snack for school. He loves them!!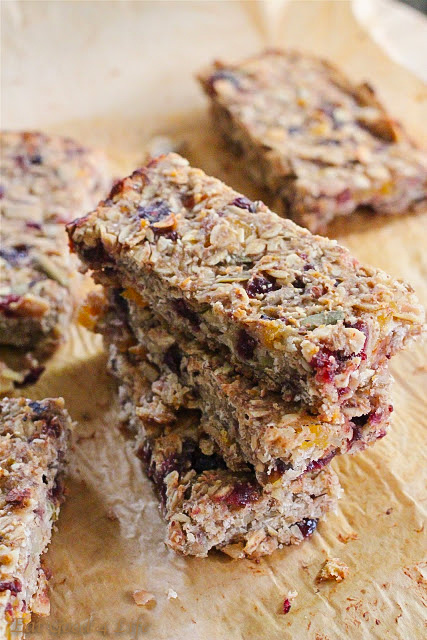 Like I said before, you can add any nuts or dry fruit of your choice. The combinations are endless!!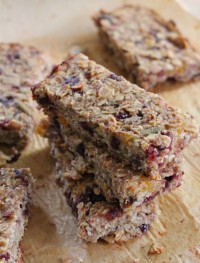 Almond butter and banana Granola bars
Yield: 12 bars
Total Time: 45 minutes
Ingredients:
1/ 2 cup almond butter
2 bananas, mashed
1/2 cup almonds
1/4 cup dried apricots
1/4 cup dried cranberries
1/3 cup mixed seeds, I used raw pumpkin and sunflower seeds
1 cup gluten free regular rolled oats
2 tablespoons flax seed meal
Directions:
Preheat oven to 350F. Line 8x8 baking square pan with parchment paper.
In a small pot heat almond butter and mashed bananas. Stir gently until well combined. Set aside. ( It takes about a couple of minutes or so)
In a food processor, coarse chop the almonds, apricots, and cranberries. Transfer to a bowl. Mix in seed, flaxseed meal and oats. Fold in the almond butter mixture. Press the batter into the prepared baking pan.
Bake for 25-30 minutes. Let granola cool before cutting into bars. Wrap each one on wax paper and store in the fridge.