Acai smoothie bowl
There is a new trend that has been going on with smoothie bowls so today I figured I make this acai smoothie bowl that was nothing but delicious and super easy to put together.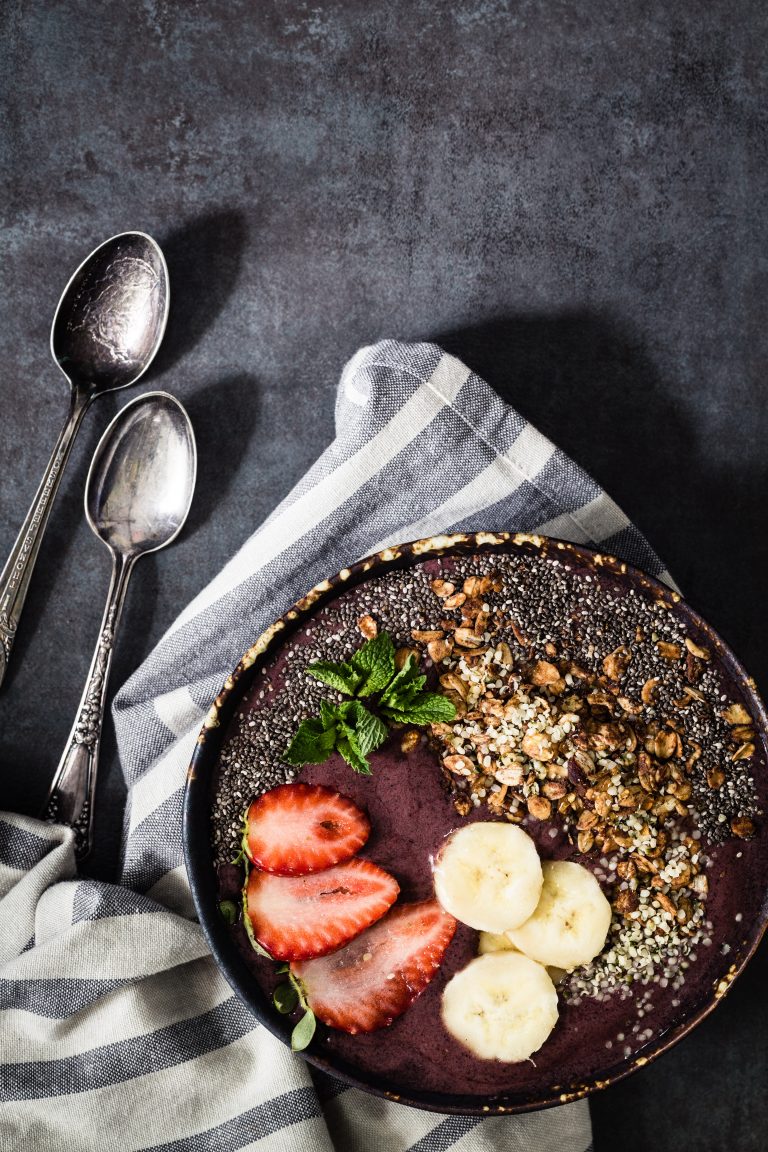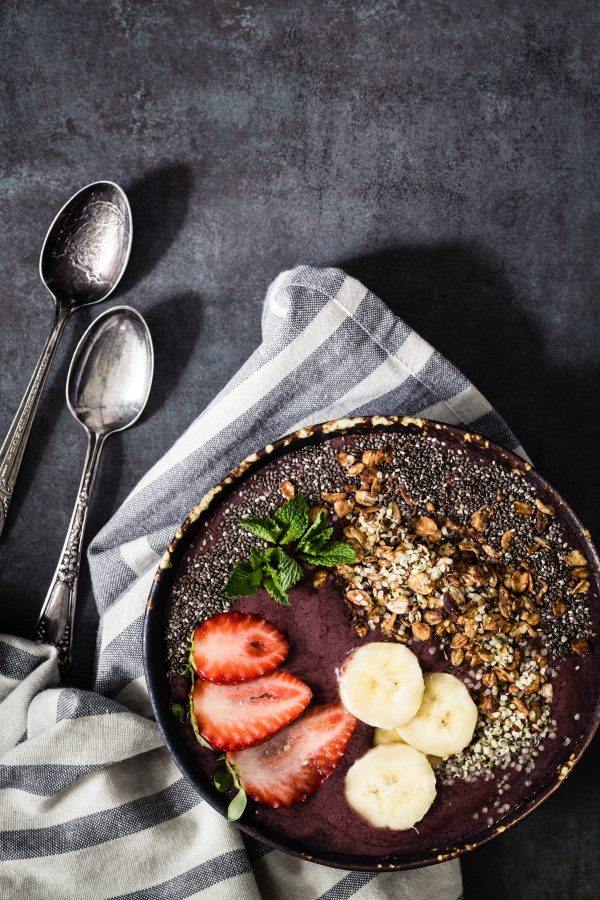 Making smoothies, if you have a good blender, is oneof the easiest things to do. I love them not only because they can be super healthy but because you can make any flavors that you like and even add a variety of ingredients to increase its protein content.
I tend to use protein powder and when ever I run out I add nuts or nut batters to substitute for the protein powder. It works equally good so whatever you like best.
Not long ago I have started using acai, which is a super power food. I love the fact that I can add it in an array of recipes. You can also added to energy bite recipes, yogurts etc
For the topping for this acai smoothie bowl you can use whatever you like best. I used fresh fruit and an array of healthy ingredients like chia seeds, granola and hemp seeds. Anything goes!
To obtain the smoothie bowl recipe make sure you visit my friends at Nuts.com. You will be able to shop for any healthy ingredients you may need for your cooking and baking such as nuts, dried fruits, grains, flours and much more.
Enjoy!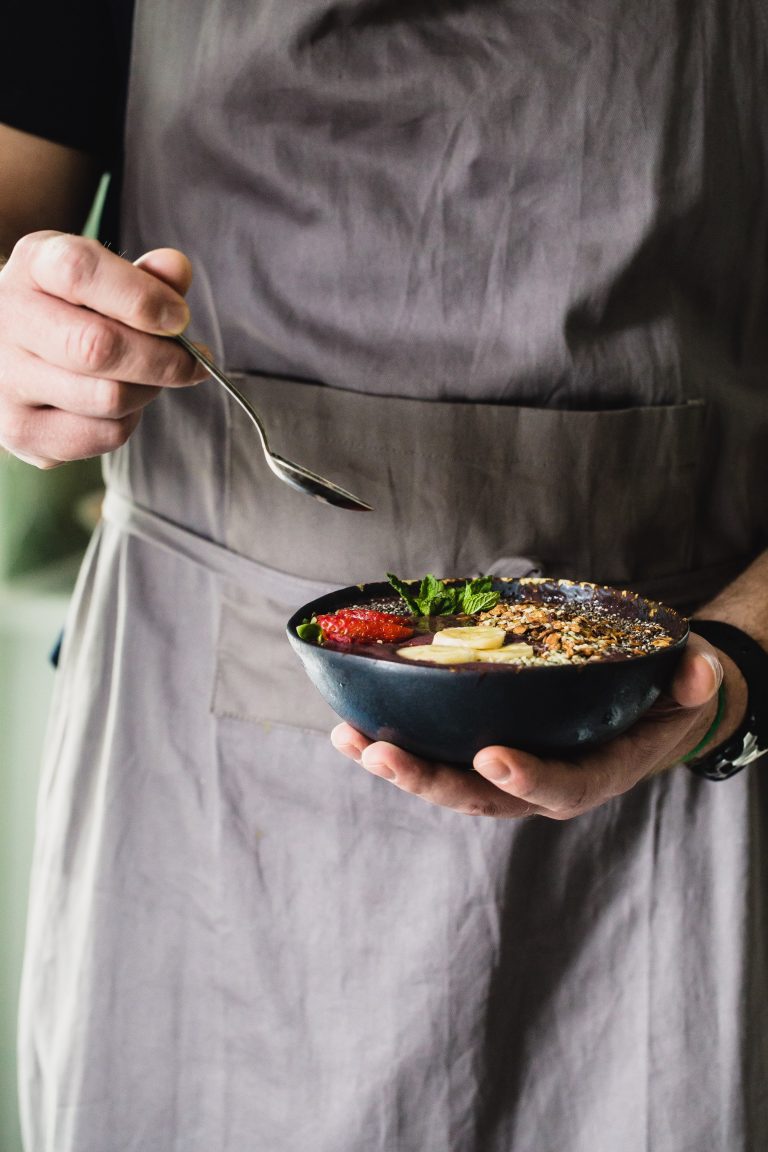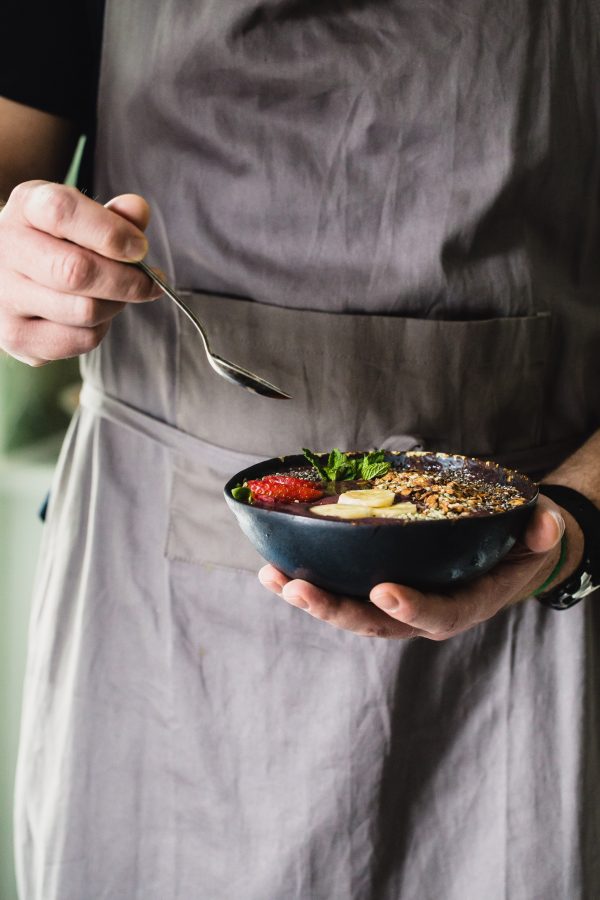 This recipe is sponsored by Nuts.com The opinions and text are all mine. The end.