5 minutes german chocolate mousse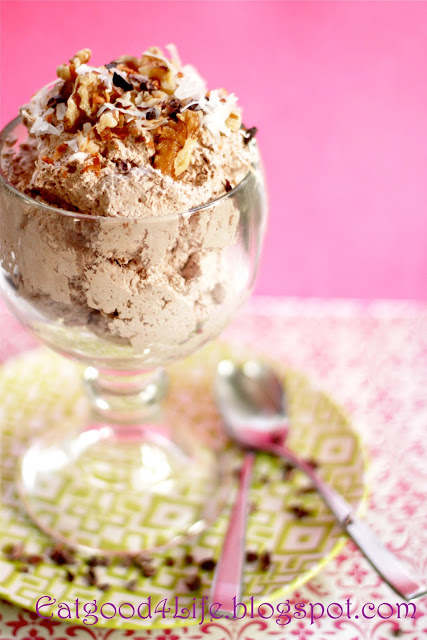 Chocolate is one of my favorite things even though I don't get to eat it too often. The next blog posts are going to be chocolate related, so stay tuned.
This chocolate mousse is really comforting, however the most important part about it is that it can be whipped in just 5 minutes.
I used walnuts because that is what I had on hand, plus I like them better than pecans but you can still use pecans. Which ever you prefer.  
I think if you like you can also add some liquor to the mix and make this even more festive. Maybe some coffee or chocolate flavored liquor?
Gosh, thanksgiving is next week and Christmas is in about six. Thank goodness I don't have a huge family to entertain because busy doesn't even begin to describe my life right now!!
Anyhow, this is the perfect dessert on the run. I know is not the most healthy choice but indulging once in a while is part of life. If you like you can even half the mixture with Greek yogurt and make it a better healthier choice.
Whipped the heavy cream with the confectioner sugar and add the cocoa powder and combine. I know this has quite a bit of calories and saturated fat. Indulging is part of life so having something like this once in a while is OK but If you like you can half the heavy cream and add Greek yogurt instead and make it a bit healthier, your choice.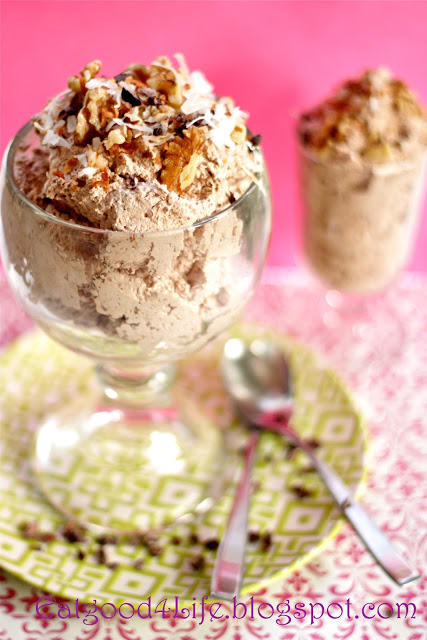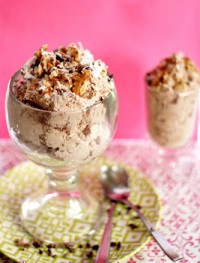 5 minute german chocolate mousse
Ingredients:
1 pint, about 2 cups heavy cream
1/4 cup confectioner sugar
1/4 cup cocoa powder
1 tablespoon shredded coconut, toasted, optional
1 tablespoon cocoa nibs
1 tablespoon walnut, you can also use pecans
Directions:
Whip heavy cream with confectioner sugar until soft peaks form. Add cocoa powder and combine. Place mixture in serving glasses and garnish with the shredded coconut, walnuts and cacao nibs.