4 ingredient Vegan orange creamsicle ice cream
This is my first time making orange creamsicle ice cream and this 4 ingredient Vegan orange creamsicle ice cream version is just to die for. Gluten free, vegan and easy to make. You don't even need an ice cream maker.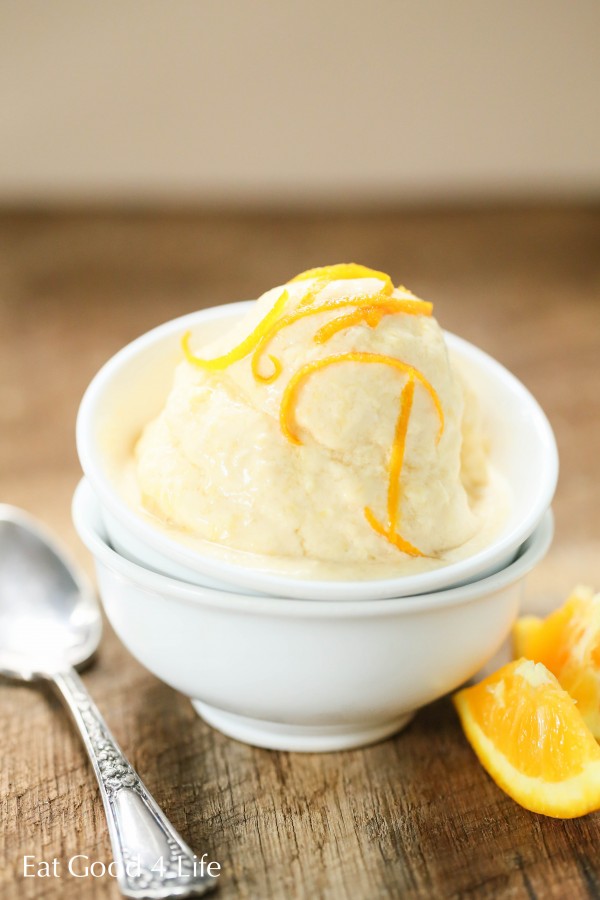 If you have been following me for a while, you may have noticed that I use Silk products quite often for many of my recipes. I have actually partnered with Silk and have become an ambassador to bring you original and creative recipes especially for those with dietary restrictions. Here is my first recipe of the bunch so I hope you like it, especially because you were the ones that voted for this flavor!
While I make plenty of varieties of ice cream and frozen popsicles I think this 4 ingredient Vegan orange creamsicle ice cream has become one of our favorite flavors, especially for my kids.
It is hard to find vegan ice cream varieties that my friends and their kids will eat so making my own it is always the best alternative.
I love making healthier varieties of frozen treats. Now that the weather is perfect for it my kids request frozen popsicles and ice cream almost everyday. I am glad I am able to come up with varieties that they enjoy and that are good for them. We all know how conventional ice cream and frozen popsicle varieties can be full of unwanted ingredients.
For this 4 ingredient Vegan orange creamsicle ice cream I used a mixture of coconut cream and Silk light original soy milk. It was the perfect combination. Silk Soy Milk is Non-GMO, has 8 grams of Plant-Powered Protein per serving, and has 50% more calcium than dairy milk.
Most of the time I like alternating between soy milk and almond milk. I have also used their Silk cashew milk variety which is very creamy. I suggest you give it a try. The taste is out of this world.
You can visit their page and learn more about Silk products. Also, to sign for their newsletter and receive coupons and their latest news visit their page here.
Before I forget, I would like to thank all of my readers and followers that voted for their favorite ice cream flavor. I promise that coconut lime and chai ice cream will be next. I will also be making it gluten free and vegan, so stay tuned!
If you want to start making your own ice cream varieties this recipe is a great start. It is not only vegan but easy to make, there is no ice cream maker required and it is made with real ingredients. This recipe is also great to make with your kids. 4 ingredients for this ice cream…that is all!!
Enjoy!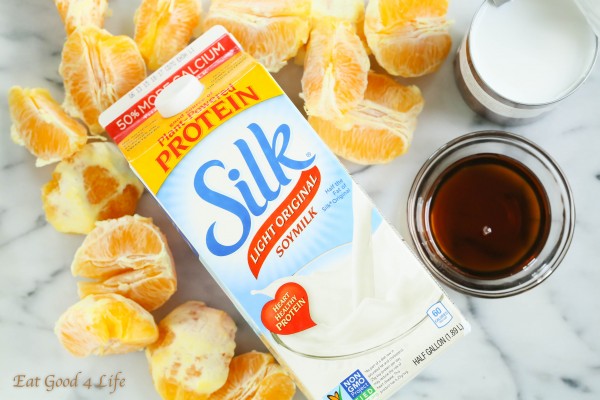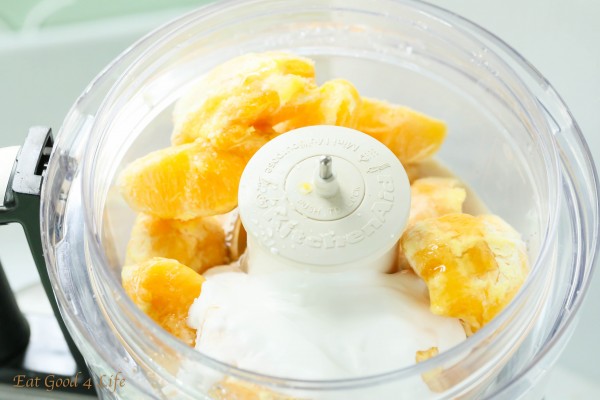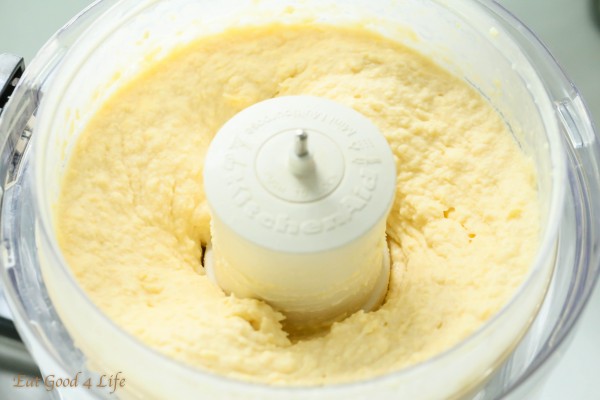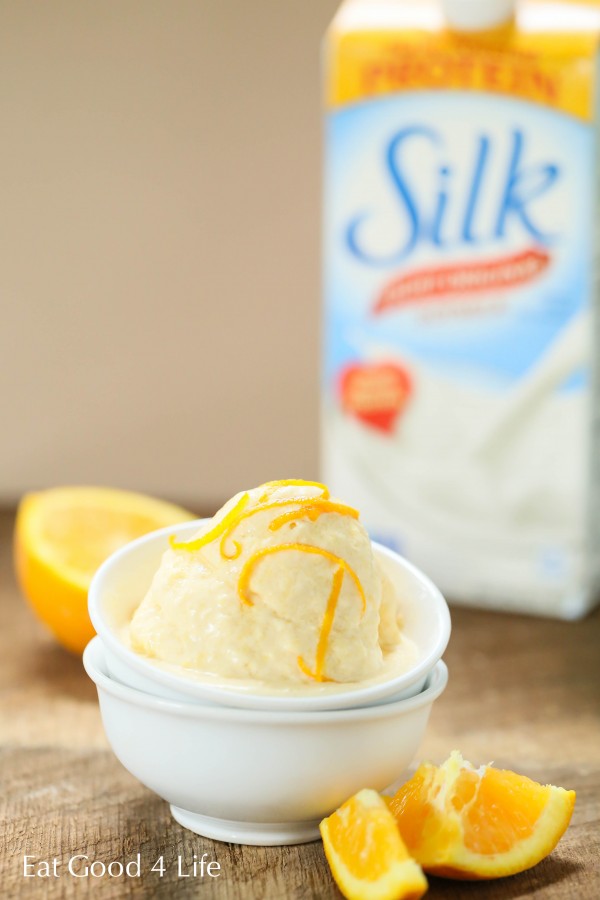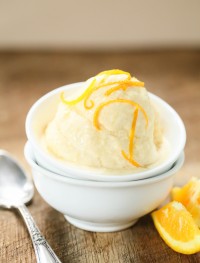 4 ingredient Vegan orange creamsicle ice cream
Yield: 4 servings
Total Time: 10 minutes
Ingredients:
Directions:
Add all the ingredients to your food processor and pulse until the ingredients come together and you obtain an ice cream consistency. You may have to brake the orange pieces into smaller chunks.
Serve immediately.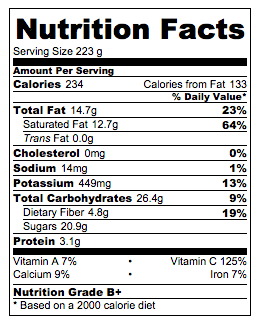 This conversation is sponsored by Silk. The opinions and text are all mine.