4 ingredient Vegan Key lime popsicles
Happy July 4th. As a dessert, I always like to serve something refreshing and simple for this especial day. Who doesn't love key lime pie right? Well these 4 ingredient vegan key lime popsicles is an easier, simple, healthier way to have your key lime pie for this event.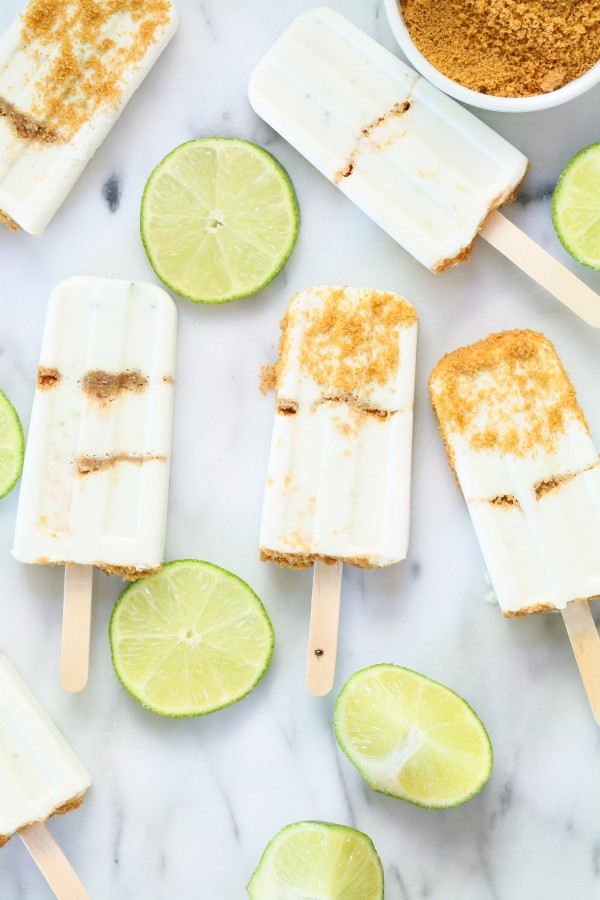 By now I am sure you know that I love making popsicles. This is my first time making these key lime popsicle flavor and I know it will not be my last. If you don't have coconut cream on hand you can also use coconut milk or even heavy cream, however, with using heavy cream these 4 vegan key lime popsicles will not be vegan anymore.
I used cinnamon graham crackers but you can use any graham crackers of your choice. Even gluten free for a gluten free version.
To make these 4 ingredient vegan key lime popsicles I used Truvía® Spoonable, which is a convenient, zero-calorie way to sweeten anything. You can use between 1 to 2 tablespoons depending how sweet you want the  popsicles. It is the equivalent of 1/4 cup to 1/3 cup of regular sweetener but you can learn more by visiting Truvia® and decide how much you want to add to the popsicles.
If you don't have a popsicle mold just yet I suggest you purchase one. They are fairly economical and they will last you for ever. In addition, making your own popsicles is extremely easy and way way cheaper than store bought. You can also make endless variations!
Well I hope you guys enjoy your 4th July. I will be in between Madrid-Toledo so I am sure we will.
Loads of pictures coming soon. Stay safe.
Enjoy!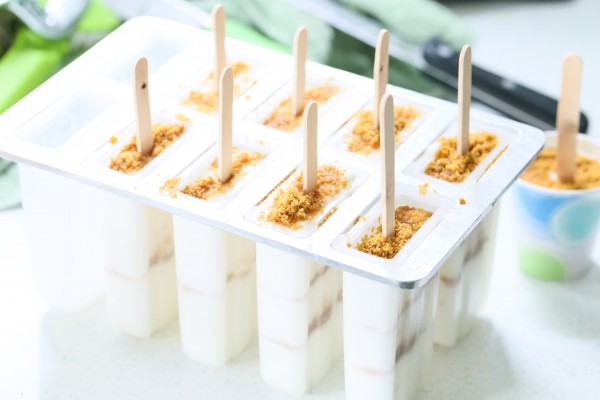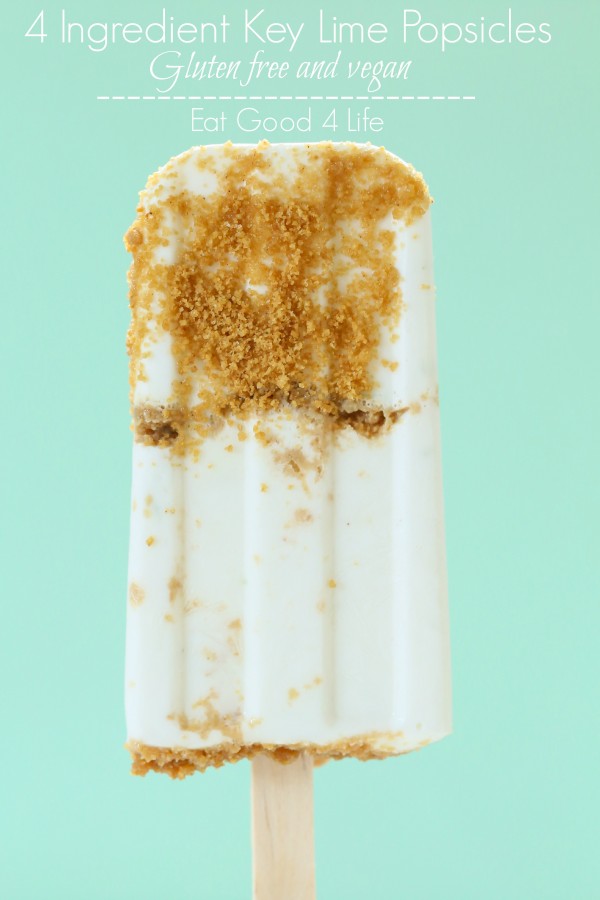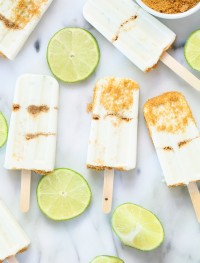 4 ingredient Vegan Key lime popsicles
Yield: 8 popsicles
Total Time: 10 minutes
Ingredients:
Directions:
Place the popsicle ingredients, except graham crackers,  into a blender. Mix until combined.
In a food processor, pulse the graham crackers until you obtain a powder consistency.
Fill each popsicle mold half way with the blender mixture. Add some powdered graham crackers onto each. Filled each popsicle mold with the rest of the popsicle mixture and sprinkle some graham crackers over the top like in the picture. Place a wooden stick into each.
Freeze for at least 4 hours.