3 ingredient Peaches and Cream Popsicles
Summer is winding down but popsicle making is at full force in my house. These 3 ingredient peaches and Cream Popsicles are creamy, delicious, super easy to make and are gluten-free and vegan. What else can you ask for?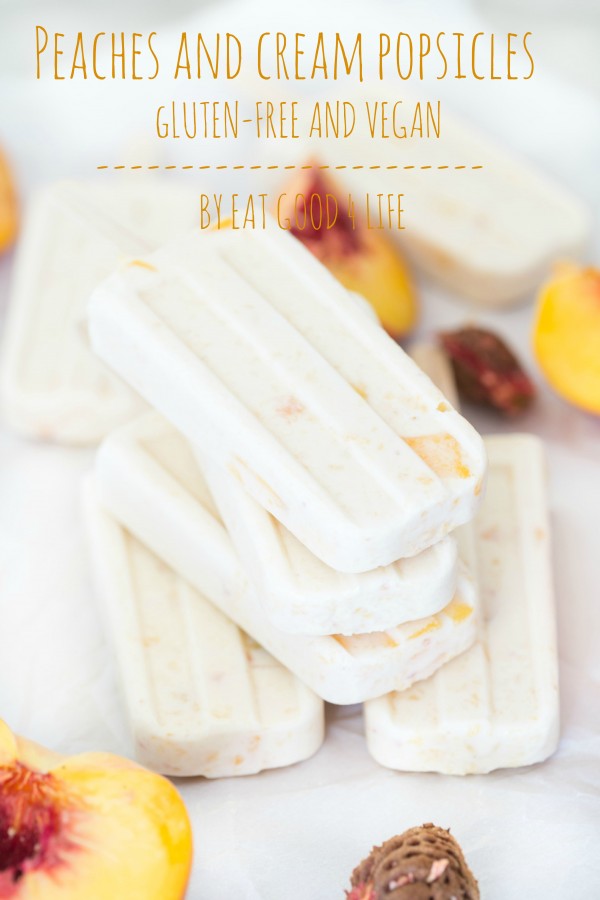 Labor day is coming up and our barbecue gatherings always require dessert. Since it is still hot and this is perfect for the kids and adults what better than to use peaches that are still in season for this 3 ingredient peaches and cream popsicles?
I tell you, these popsicles are super easy to make, even my 9 year old can make this in a flash.
To make these 3 ingredient peaches and cream popsicles I used Truvía® Spoonable, which is a convenient, zero-calorie way to sweeten anything. You can use between 1 to 2 tablespoons depending how sweet you want the  popsicles. It is the equivalent of 1/4 cup to 1/3 cup of regular sweetener but you can learn more by visiting Truvia® and decide how much you want to add to the popsicles.
If you don't have a popsicle mold just yet I suggest you purchase one. They are fairly economical and they will last you for ever. In addition, making your own popsicles is extremely easy and way way cheaper than store bought. You can also make endless variations!
This was by far one of the best popsicles we have made this summer. So refreshing, easy and good for you.
Enjoy!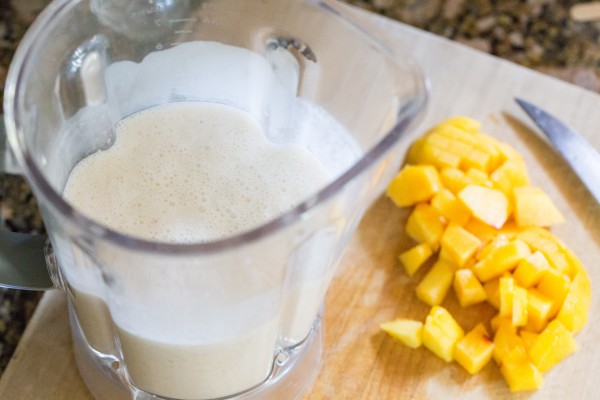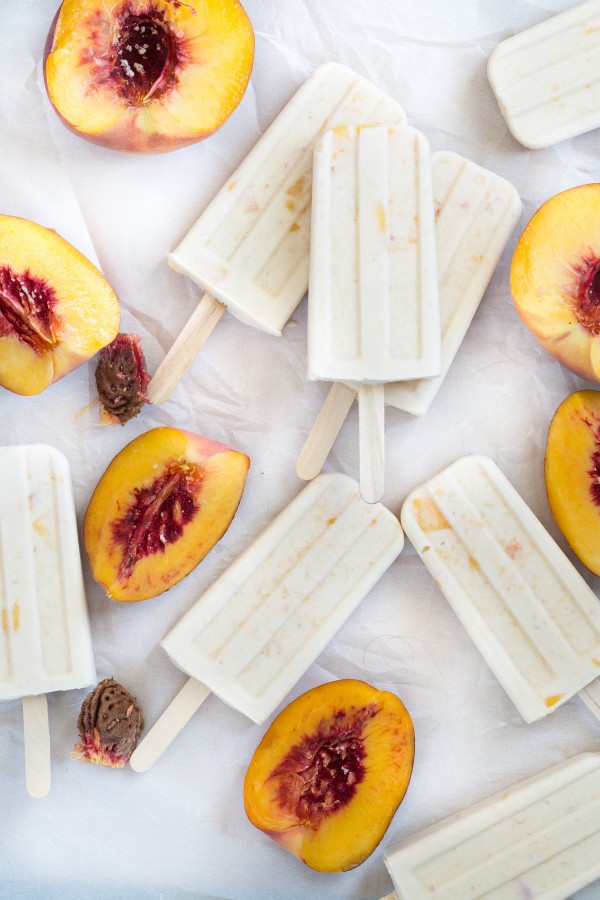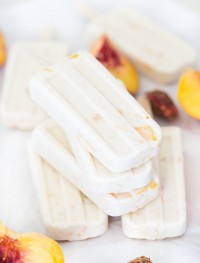 3 ingredient Peaches and Cream Popsicles
Yield: 12 popsicles
Total Time: 10 minutes
Ingredients:
4 peaches, peeled and diced
14 oz coconut milk or cream
1 tbsp Truvia spoonable, or maple syrup
Directions:
Place the popsicle ingredients into a blender. Mix until combined.
Fill each popsicle mold half way with the blender mixture. Place a wooden stick into each.
Freeze for at least 4 hours.