15 minutes Fresh tuna Spanish stew
I have been making this 15 minutes fresh Spanish tuna stew recipe once a week lately. Not only it takes 15 minutes to put it together but it kind of takes me back to Spain with the intense flavors.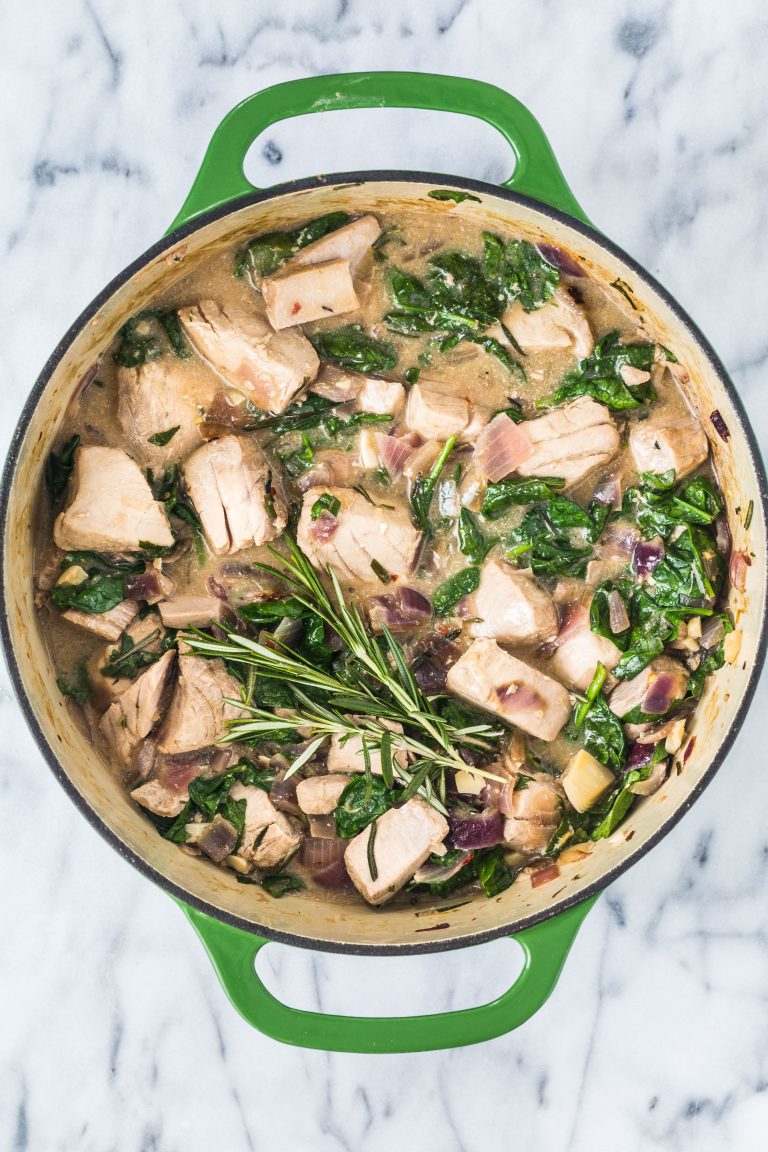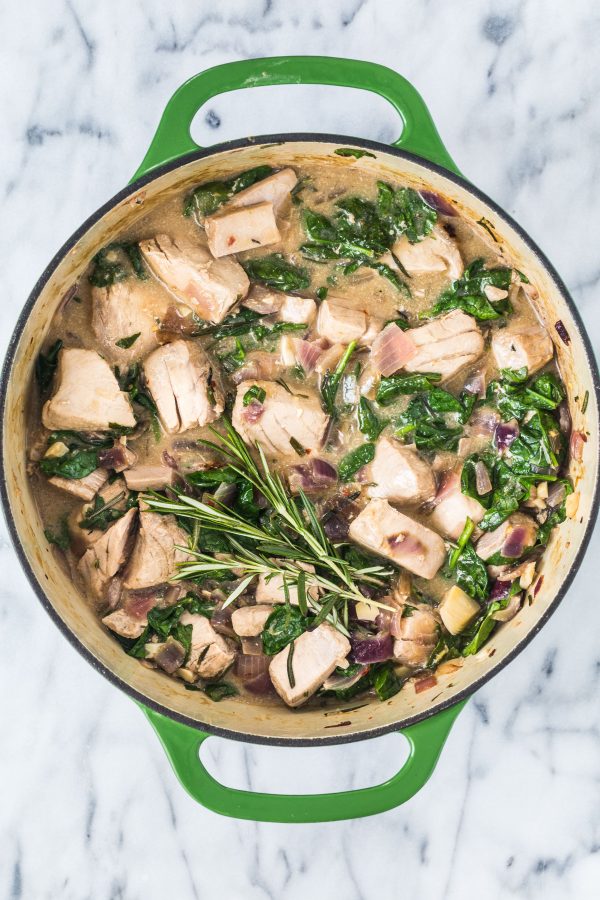 When I make this recipe sometimes I serve it with brown rice and other times with baked potatoes. Either way is great, it really depends what I am in the mood that day.
This recipe literally takes just 15-20 minutes to make. You see, tuna doesn't have to be cooked that long so that is why it doesn't take that long. While you can make this 15 minutes Fresh Spanish tuna stew with chicken it will take a bit longer since chicken requires more time.
I use two different types of wine when I make this recipe, however, if you can't get the second type just use white wine. It will still taste great.
I always use fresh rosemary but you can use dried rosemary. I find fresh rosemary is better but use what you prefer. This is a recipe that I been making over and over again. It is super tasty, easy and healthy.
On another note, I am almost done with school. I have about five more months of grueling study nights. It has been a long journey especially because of how I have experienced certain unpleasant situations in school. But more of that when I am done.
There are nothing but good things that will come after these five months go by. I am hoping to help many people once I am done but for now I have to keep my mind on the price.
Anyways, until my next recipe, I hope you get to make this tuna stew.
Enjoy!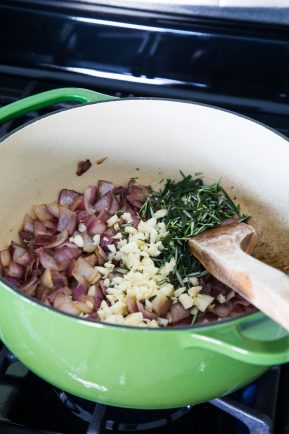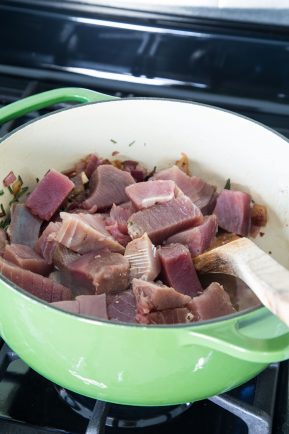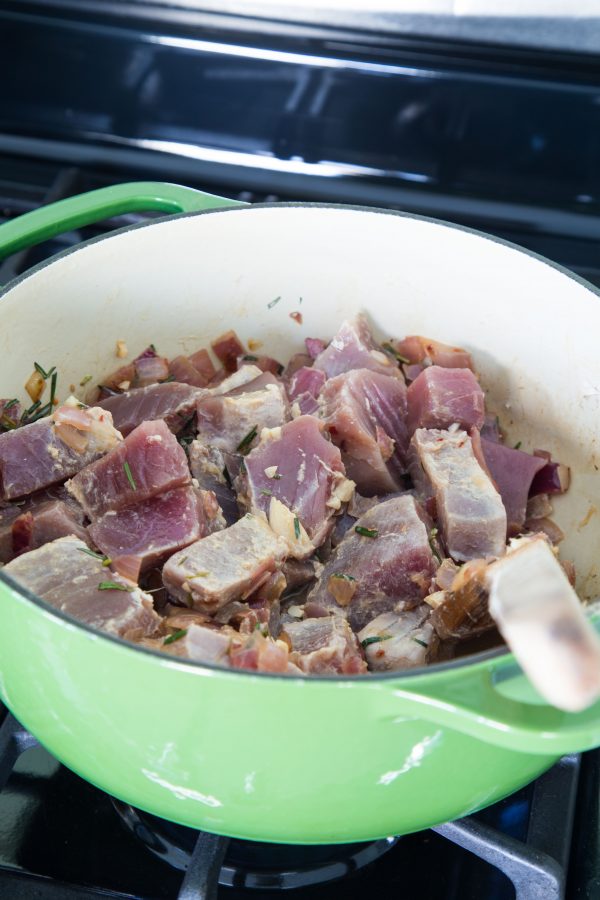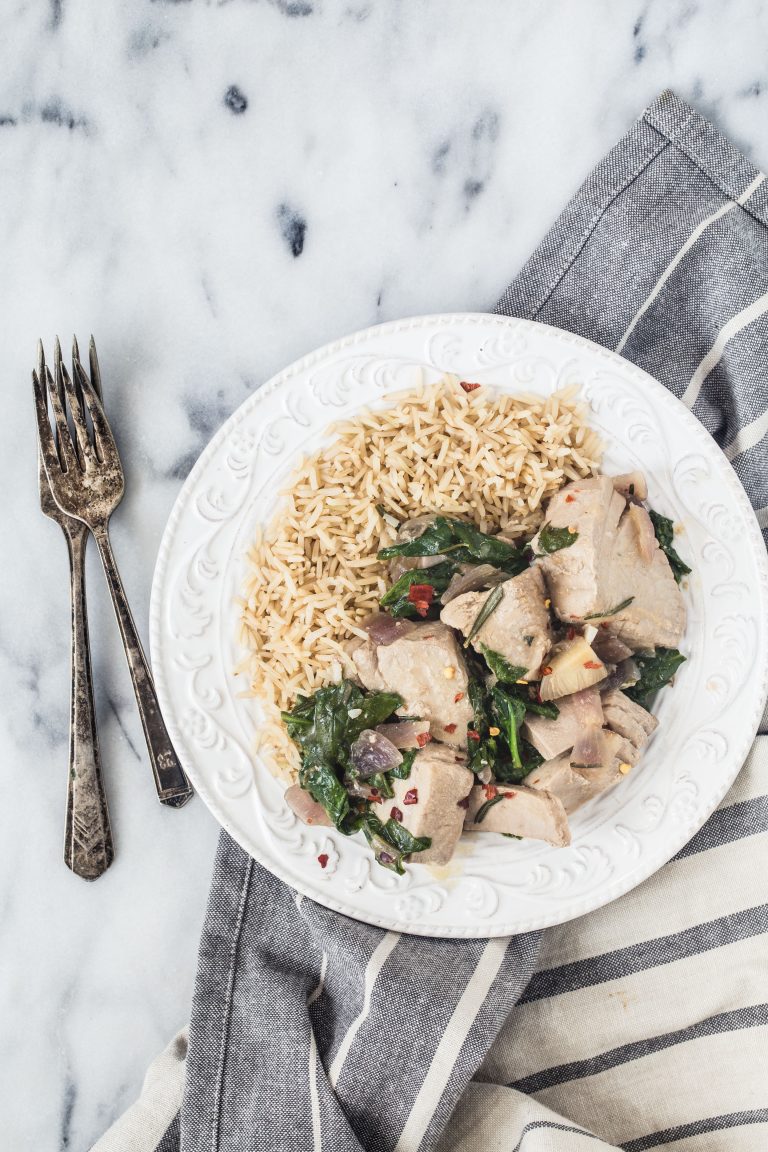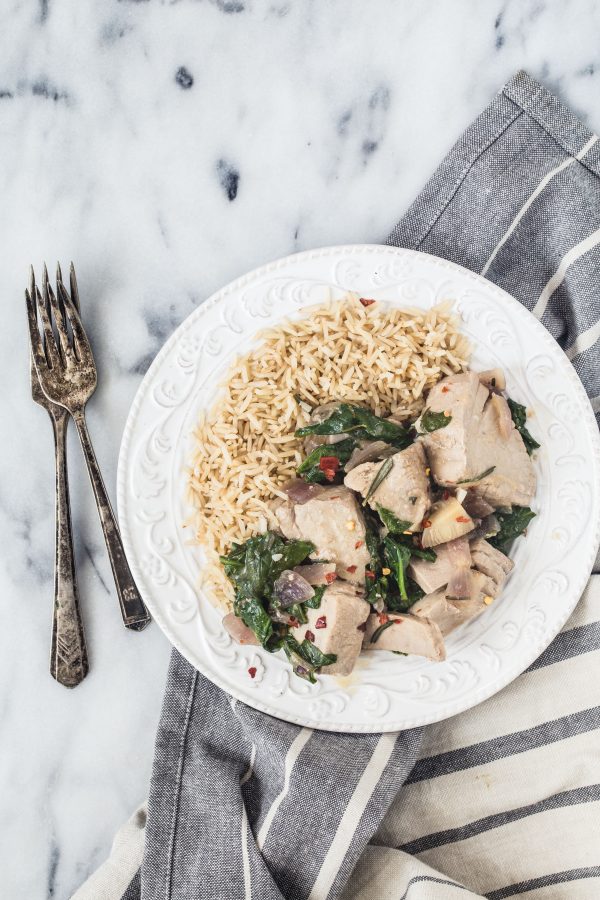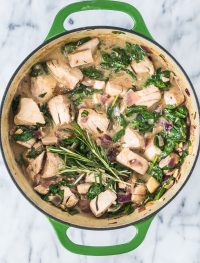 15 minutes Fresh Spanish tuna stew
Yield: 6 servings
Total Time: 15 minutes
Ingredients:
1.5 lbs fresh tuna, cut into chunks
3 tbs extra virgin olive oil
1 large red onion, chopped
5 cloves of garlic, minced
1 cup dried white white
10 oz fresh spinach
3 tsp arrowroot powder, or cornstarch
.5 oz fresh rosemary, you can also use dried rosemary
1 tsp celtic salt
Directions:
In a 6 qt Duth oven, over medium to high heat, add the oil and onion. Cook for about 3 minutes until translucent. Add the garlic, fresh rosemary and salt. Combine and cook for 1 minute. Add the white wine and cook for 2-3 minutes or until it reduces by half.
Add the tuna and 1 cup of water. Toss around and cover the pan. Let the tuna cook for 5 minutes stirring occasionally. Mix the arrowroot powder and 2 tbsp of water. Add to the pan and cook for another 2-3 minutes until the sauce thickens.
Turn the heat off and add the fresh spinach. Combine (the spinach will wilt). Serve tuna over rice or baked potatoes.
NOTE: At the end of the cooking I add a splash of amontillado wine which is a type of dried sherry. This is optional but if you can find it I highly suggested.