White and Dark chocolate cheesecake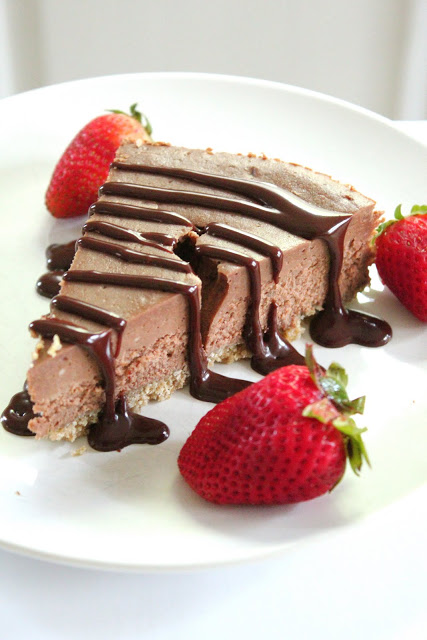 I am on a cheesecake sort of baking period. I am trying to find different cheesecake versions I can enjoy since cheesecake is one of my favorite desserts. So far my favorite is the lime cheesecake flavor I made a few days ago. It has been my favorite cheesecake version of all times :-).
This chocolate version is not bad either, different though. For those cheesecake chocolate lovers, this is your cake. While I mixed two different kinds of chocolate you can just use one type of chocolate chips, whatever you like best.
If you opt for doing all white chocolate chips I would suggest decreasing the sugar content as well as adding some raspberries. I think that would be an awesome combination. I think this combination is to come in the next few days, right before I stopped posting for a couple of months since we are going on vacation to Spain!
I am going to post for the next 2-3 weeks, after that my blog will be close until the first week of September, right when we get back from Europe. I am super, super excited since last year we didn't get to go because we bought the house.
My family hasen't even met Mikaela, my daughter, NOT GOOD :-( so you can imagine how excited I am.
I will post some pictures on our return. We will be doing some traveling through Europe so will try to capture good things…..perhaps even food :-), anyhow….
Enjoy!!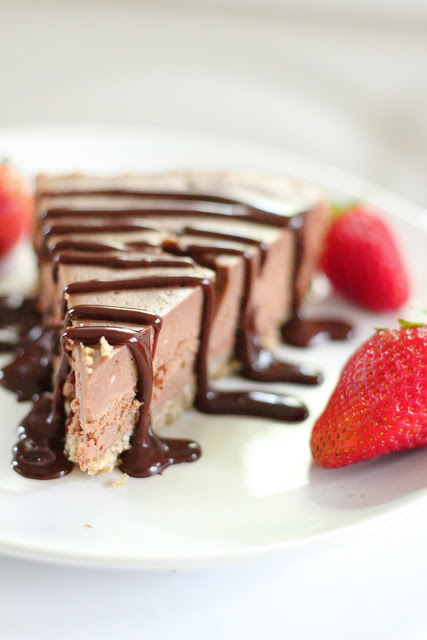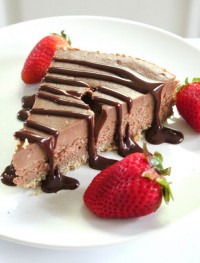 White and Dark chocolate cheesecake
Ingredients:
4 8oz, 32 oz, 1/3 less fat cream cheese, room temperature
1/2 cup sugar
3 eggs, room temperature, I always use organic eggs
1/2 cup white chocolate chips, I used Ghirardelli brand
1/2 cup dark chocolate chips
2-3 tablespoons milk, I used soy milk
Crust
1 1/2 cup rolled oats
1 1/2 cup honey nut cheerios without high fructose corn syrup, any other cereal is fine sometimes I use rice crispies
4-6 tablespoons butter, melted
1-2 tablespoons soy milk
Directions:
Preheat oven to 325°F. Place cheerios and oats on a food processor and pulse until pulverized.
On a cheesecake pan with removable bottom or springform pan place crust ingredients and mix thoroughly. Press down onto the pan (Mixture may appear a bit crumbly but that is OK)
In a large bowl beat cream cheese and sugar until smooth. At low speed incorporate the eggs. Blend until smooth.
Place chocolate chips and milk in a microwave safe dish and melt in 45 second increments whisking at each 45. Do this until chocolate chips melt.
Fold in melted chocolate into cheesecake batter and pour over crust.
Bake for 50-55 minutes or until set. Turn oven off and let cheesecake set for about 30-45 minutes before placing in the fridge.
Refrigerate cheesecake for at least 4-6 hours before serving.