Unconventional apple pie
I love apple pie but this unconventional apple pie is an easier way to have apple pie. It is still very good and delicious.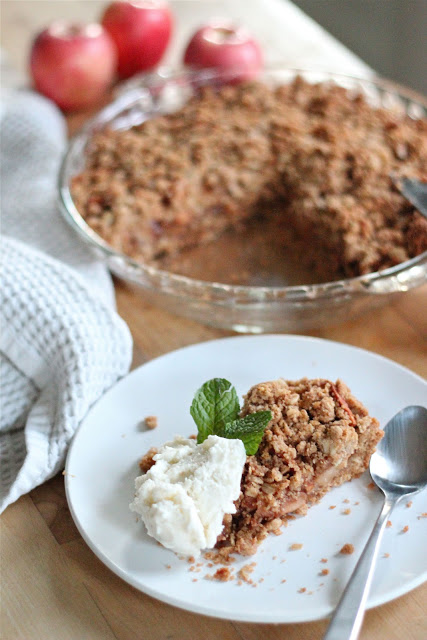 National pie day its just around the corner so before getting to the date I figured I post a pie for you to have and maybe you may feel like baking it :-)
Anyhow, this apple pie not only it is super easy to make but you don't even need a rolling pin to roll the dough. You just need your hands for this one :-)
I actually made this pie a while back but instead I made it with cranberries and with apples it is still super good. You could really make it with any fruit you prefer. I am sure it will be really good with peaches as well.
Let me know if you try it, I hope you like it as much as we do. I am sure will not be disappointed.
Enjoy!
On the left picture you can see how I pressed half of the crust mixture onto the pie dish. The right picture is the pie right before placing it in the oven.
The pie is super yummy and the crust and topping is just delicious :-)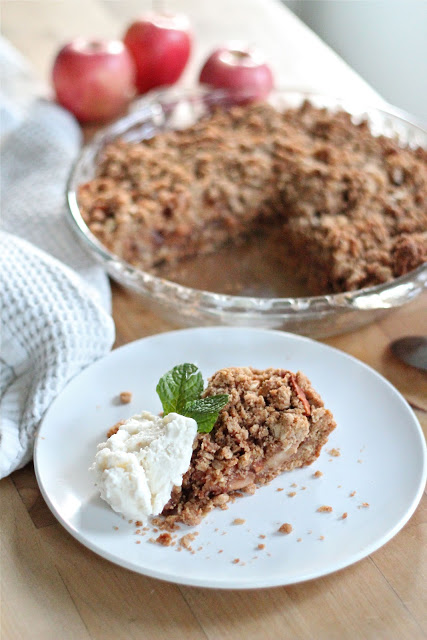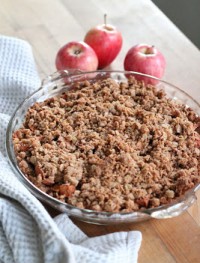 Unconventional apple pie
Yield: 8 servings
Total Time: 1 hour 10 minutes
Ingredients:
Crust:
Filling:
6-8 medium organic apples, chopped
4 tbsp lemon juice
1/2 cup unrefined sugar
1 tbs cornstarch
1 tsp cinnamon
Directions:
Preheat oven to 350 F.
In a bowl, with your fingers, mix the crust ingredients. Reserve 1 1/2 cups of the mixture and press the remainder on a 9 inch pie plate, like in the picture.
Mix filling ingredients in a bowl and pour over the crust. Top with reserved crumb mixture.
Bake for 50-60 minutes or until top is golden brown. Cool down and serve. With ice cream it is great.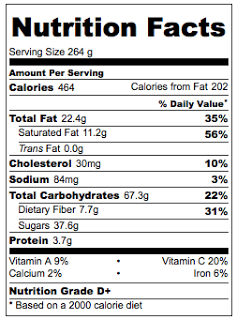 Nutrition facts based on 8 servings. Sugars can be decreased if you like to make it even healthier.
Adapted from here