tomato basil bisque
Para poder ver el contenido en español pinche al traductor a la derecha de la pagina seleccionando el idioma correcto. (To be able to see the content in Spanish, click on the translator on the right side of the page, selecting the correct language).

This recipe is sponsored by Know Diabetes by Heart, a joint initiative of the American Heart Association and American Diabetes Association. The opinions and text are all mine. The end.
I love making soups especially around this time of the year not only because my family loves them but because most soup recipes tend to be simple, don't require much preparation and they are very versatile. I have been wanting to try this tomato basil bisque soup for a while so today I am glad I got around to doing it. It turned out fabulous.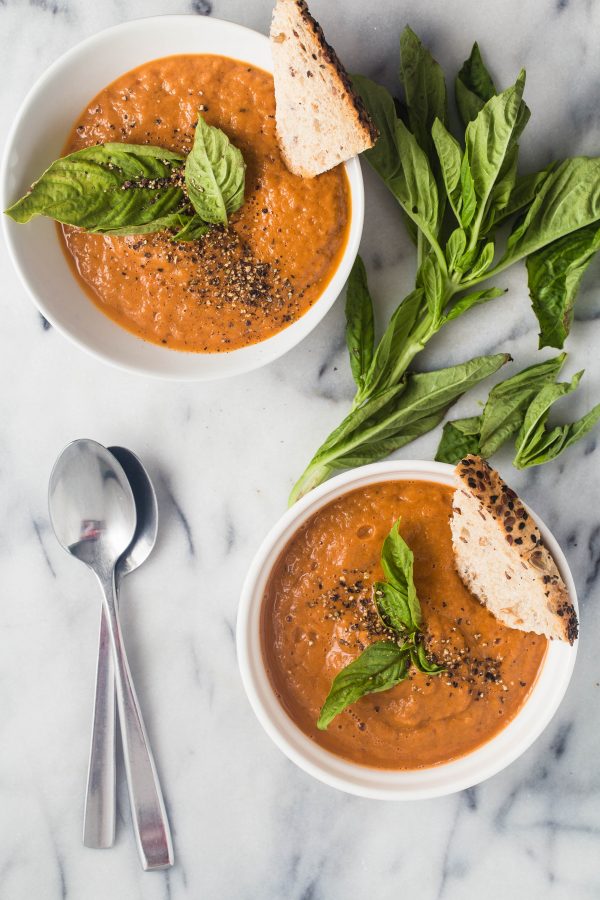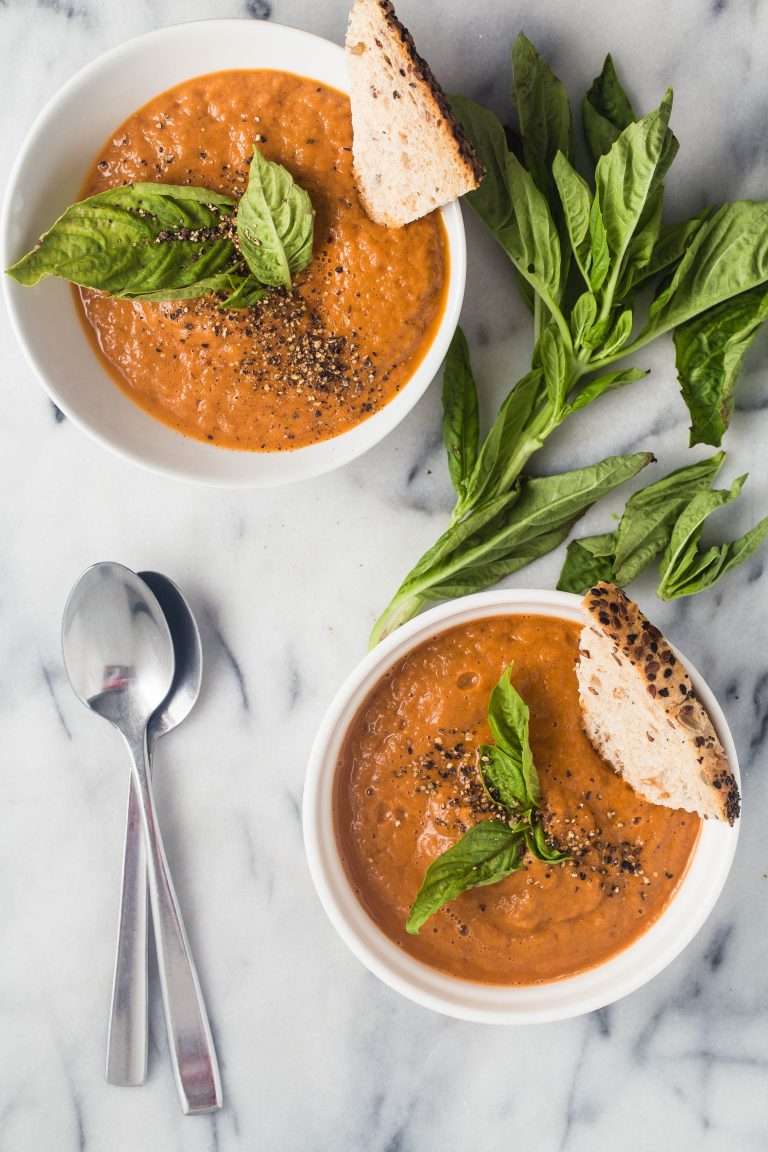 For my tomato basil soup version I was able to shorten the preparation time and steps require to make it, so I hope you get to try it. My family enjoyed it quite a lot. I kind of wish I doubled the batch to be honest.
I am collaborating with Know Diabetes by Heart a collaboration between the American Heart Association and American Diabetes Association to bring to your recipe ideas. This tomato basil bisque not only is heart healthy but great for people living with diabetes.
People living with type 2 diabetes are 2x more likely to develop and die from heart attacks, heart failure and strokes, than people who do not have diabetes. But it doesn't have to be that way, reduce your risk.
It's time to prioritize your health – do it for yourself and those who love you.
Time to cut your risk of heart disease and stroke and fight for the amazing life you've made for yourself. To get started, visit Knowdiabetesbyheart.org/resources/recipes/, check out even more recipes and resources. Then talk to your doctor to learn how to lower your risk.
You're ready to say, "Now I know, and now I'm changing my story." It's time to change your story and reduce your risk.
Visit Knowdiabetesbyheart.org/ for more information lowering your risk for heart disease and stroke. If you are new to diabetes type 2, if you are managing your diabetes type 2 or helping someone with diabetes type 2, there is a lot of useful information.
You will be able to learn how to best prevent your risk of developing heart disease and stroke. Having the right information is always key.
You can begin your healthier you in the kitchen with heart healthy recipes great for people living with diabetes.
Enjoy!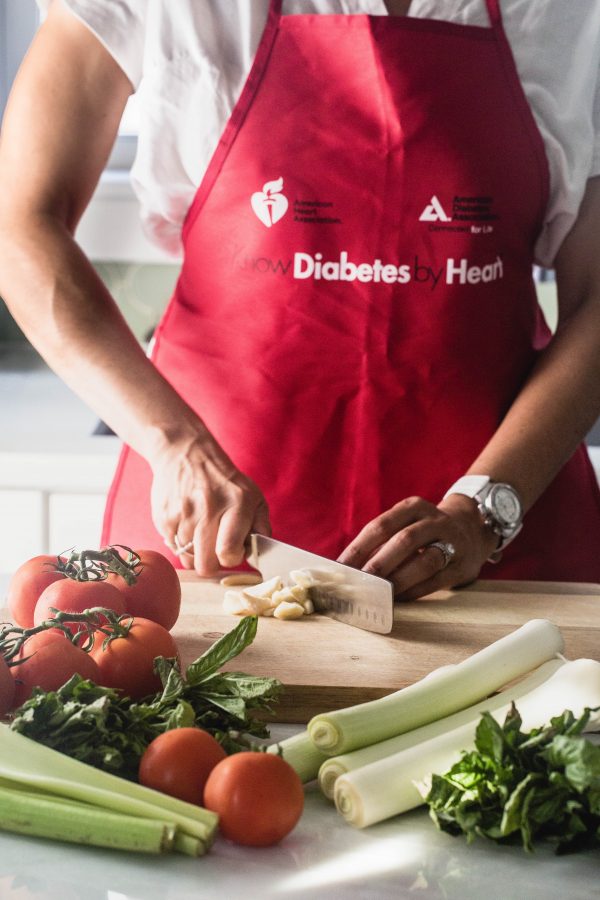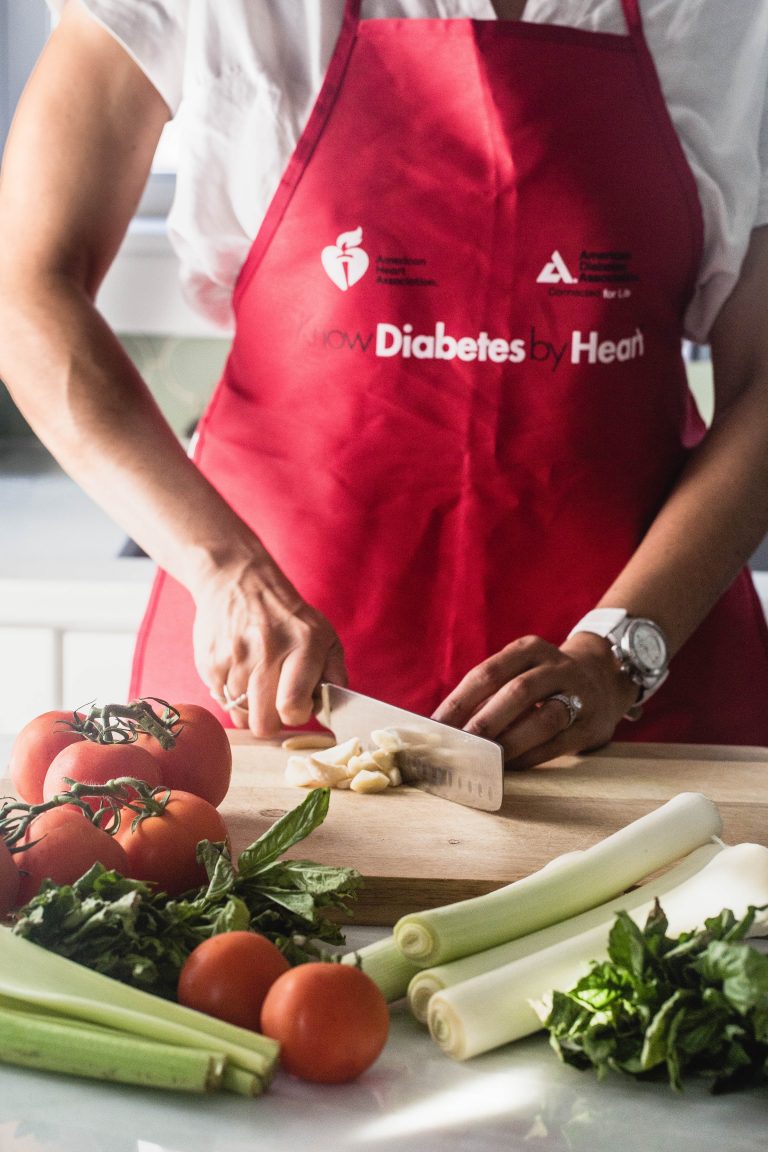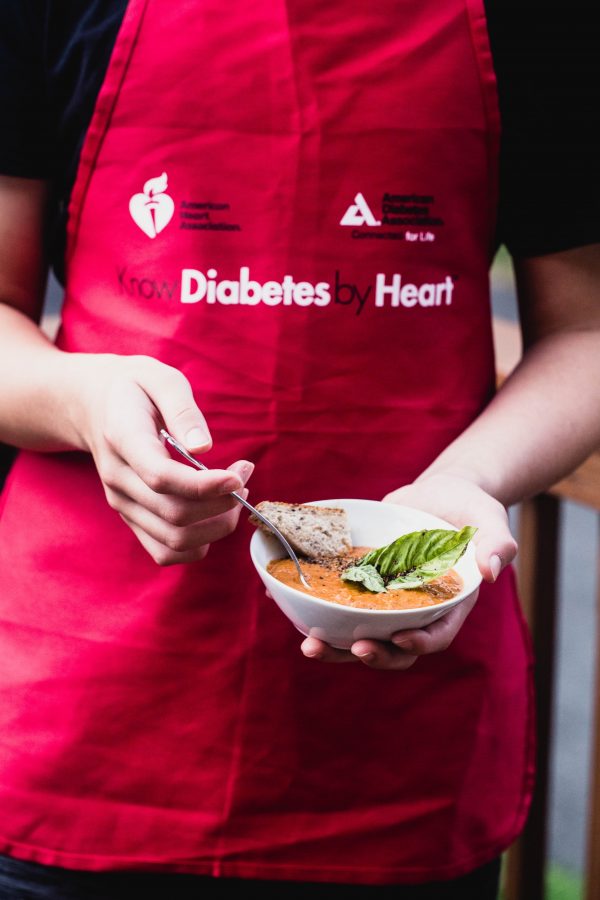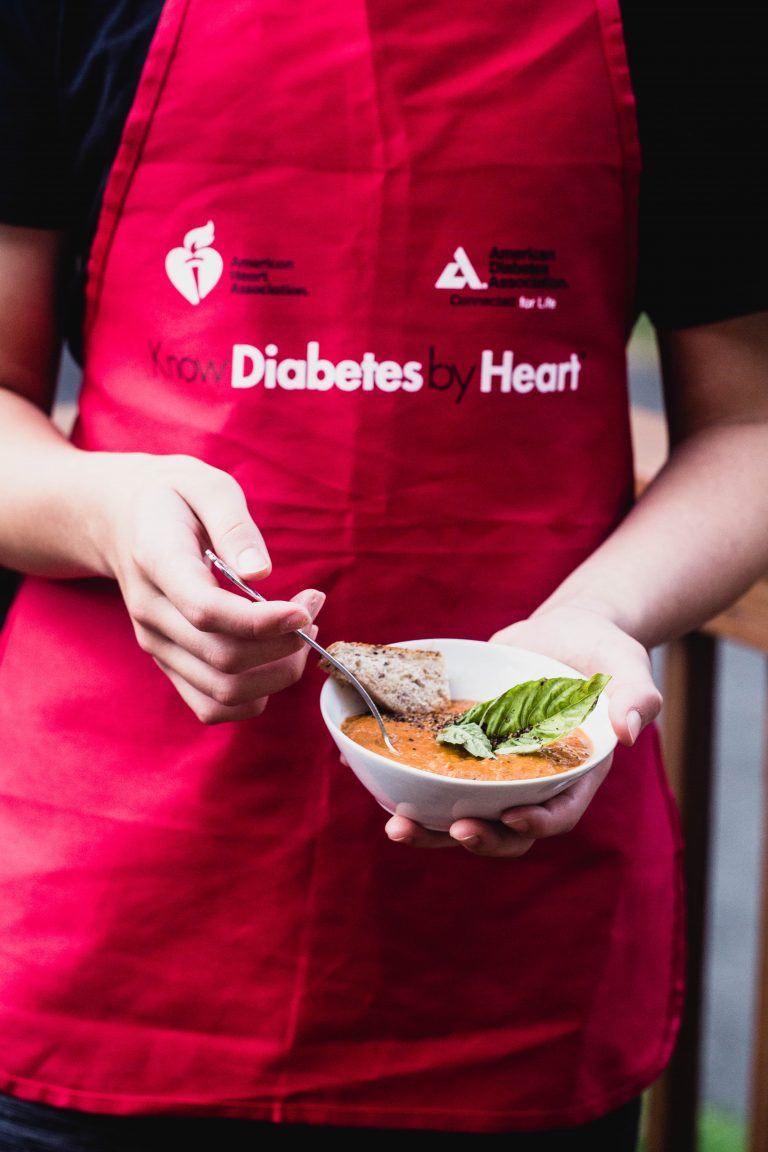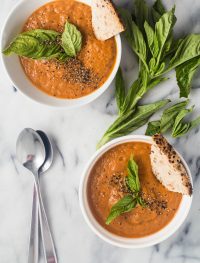 tomato basil bisque
Yield: 8 servings
Prep Time: 5 minutes
Cook Time: 25
Total Time: 30
Ingredients:
1 tbsp canola oil
2 medium leeks (white part only), thinly sliced, or 1/2 cup sliced onion
2 small rib of celery, diced
4 medium garlic cloves, minced
1/4 teaspoon salt
1/4 teaspoon pepper
2 lb tomatoes
2 cups of water
1/2 cup loosely packed fresh basil
1/2 cup fat-free half-and-half
Directions:
In a large saucepan, over medium to high heat, heat oil and add stir leeks, celery, garlic, salt, and pepper for 3 minutes. Add tomatoes and stir. Cook for another 2-3 minutes.
Add water to the pan. Reduce the heat and simmer, partially covered, for 8–10 minutes, stirring occasionally. Turn heat off and add chopped basil and half and half. With an emersion blender, blend ingredients until desire consistency.
Serve warm or refrigerate in an airtight container until chilled.