Tamari green beans stir-fry
Today I am sharing this tamari green beans stir-fry that comes from my friend Ginny's new cookbook, The Make Ahead Vegan Cookbook. Her cookbook includes 125 vegan freezer friendly recipes and color photos for each recipe. You will find easy and healthy recipes in this cookbook!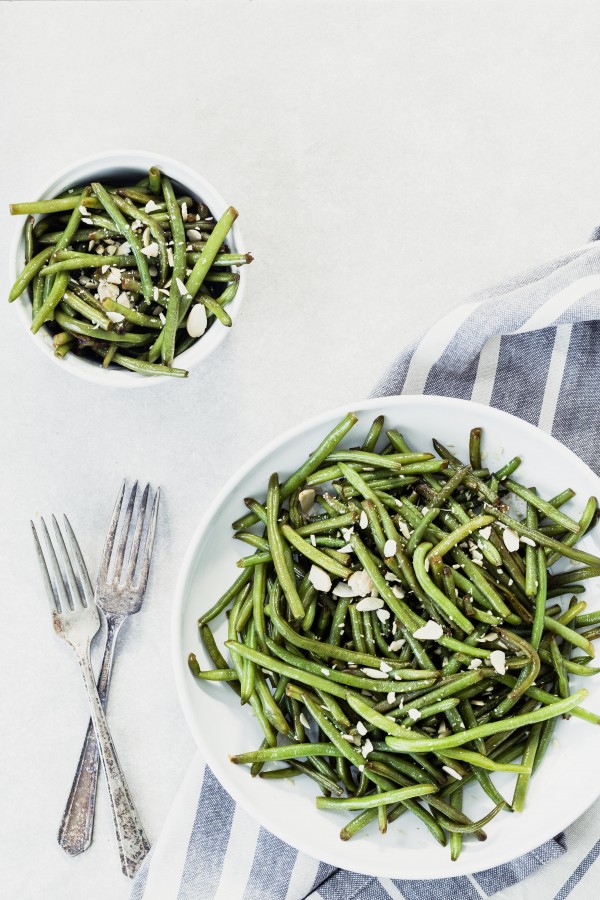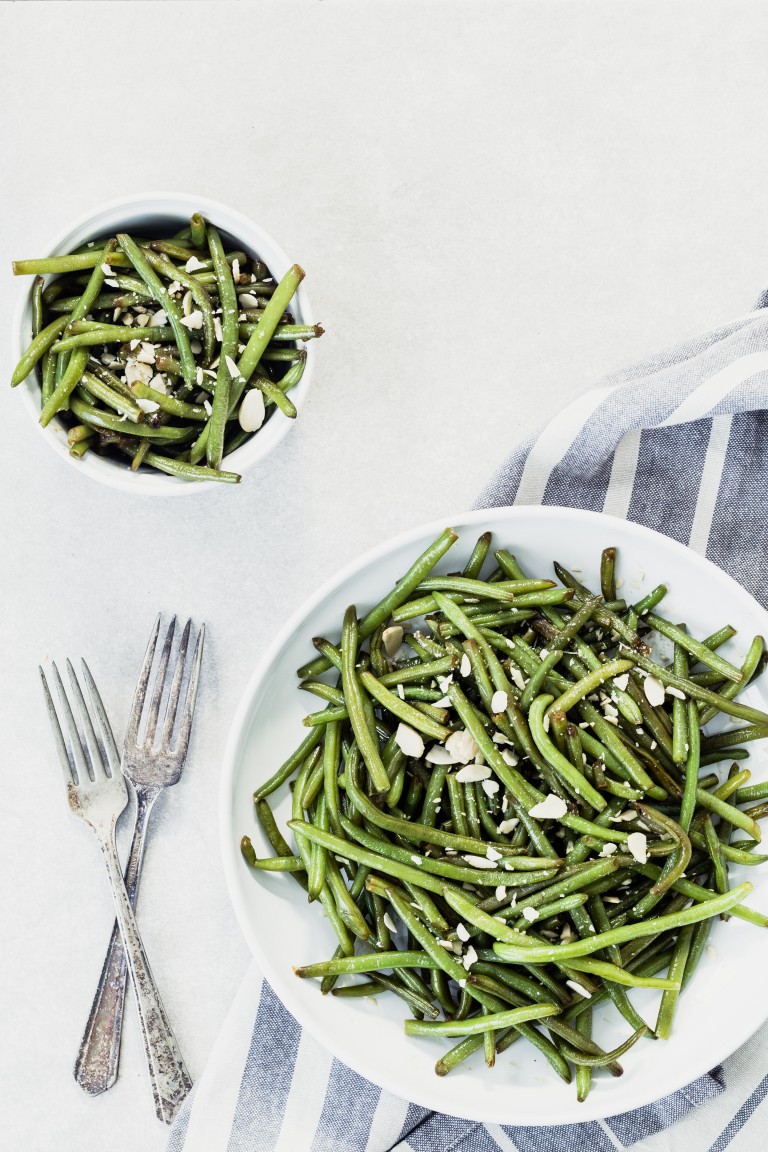 If you would like to learn more about this vegan cookbook make sure you visit my friends blog where she explains a little bit more about her cookbook. You will be able to see some other recipes from her cookbook as well.
This tamari green beans stir-fry literally took about 5-7 minutes to make, not more. I actually used frozen green beans, since I love green beans I always keep them on hand, and the recipe worked perfectly. You can also use fresh green beans, which is what the recipe calls for. Whatever you prefer.
This time around I serve the green beans with fried eggs, which is something I don't do often. I just needed something really quick to make and serve with the green beans so the eggs where perfect, plus my kids love them.
If you are vegan, Tamari would be the substitute for soy sauce. You can use either one but if you are vegan, then Tamari is for you.
The almonds add a little bit of crunch to this recipe as well as some healthy fats, minerals and vitamins so make sure you don't skip these.
Also, to enter a giveaway for a free signed cookbook by Ginny and 18-piece assorted freezer/oven safe container set make sure to click on this link!
I hope you like this easy Tamari green beans stir-fry. Healthy, easy and can be paired with any protein of your choice…and don't forget to check out my friend's new  cookbook, The Make Ahead Vegan Cookbook.
Enjoy!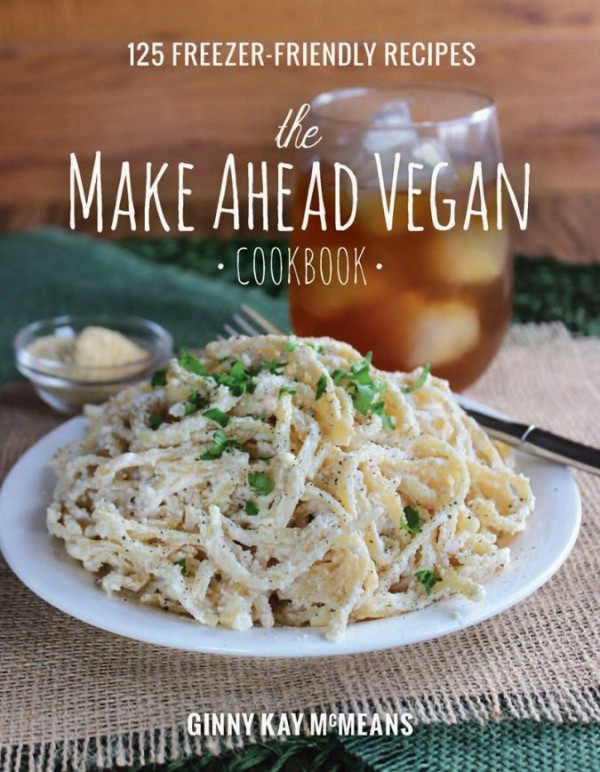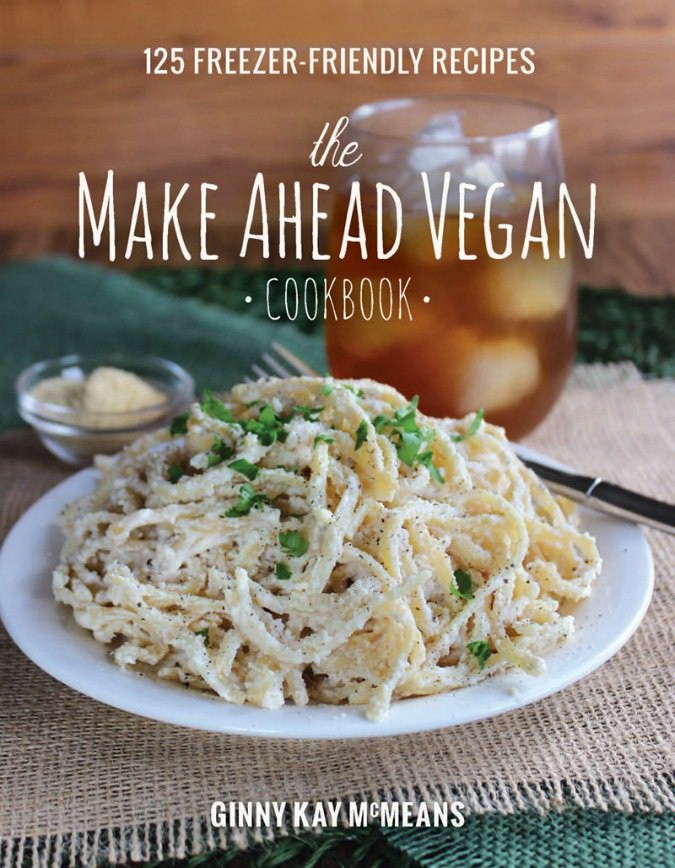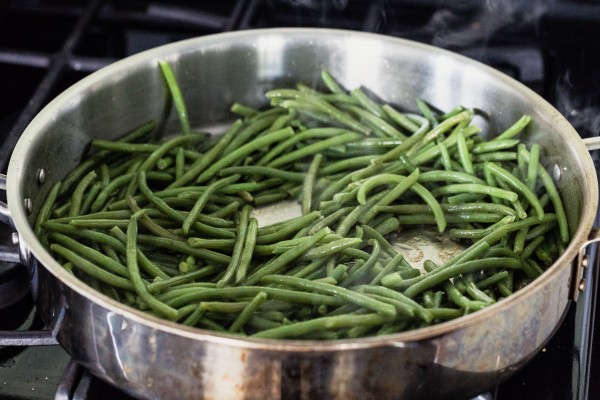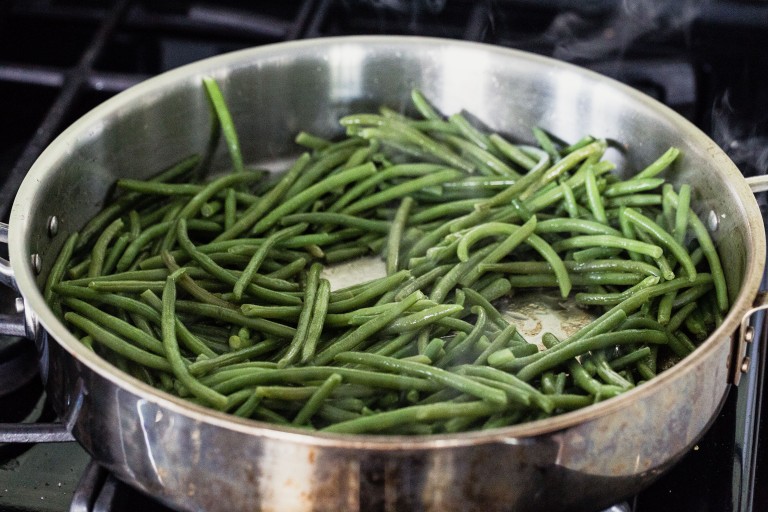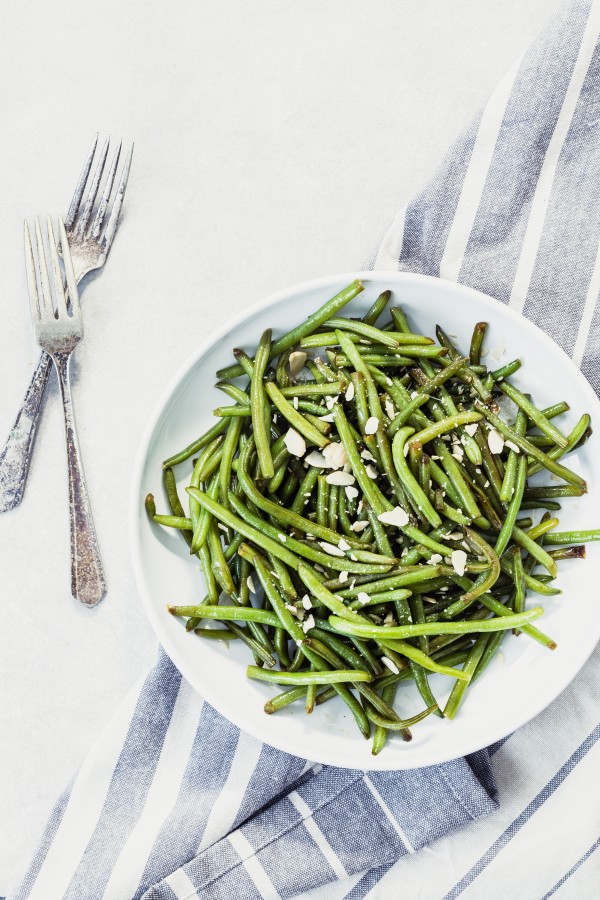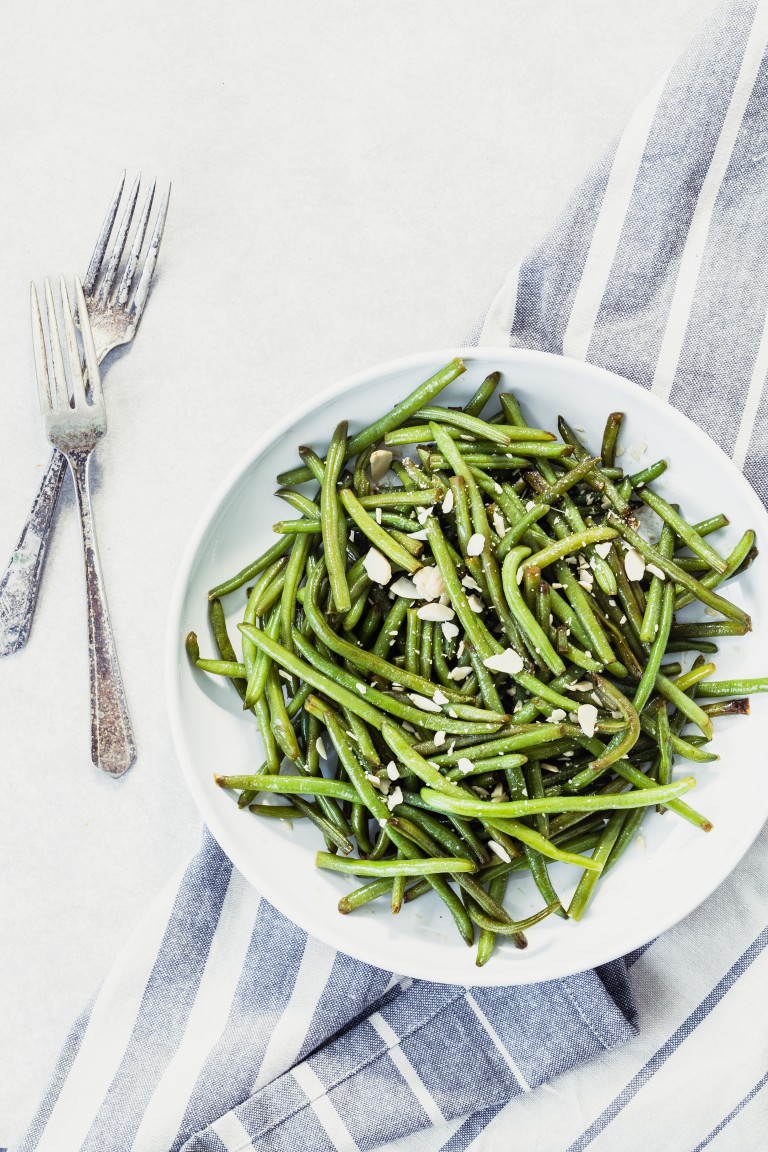 Reprinted with permission from "The Make Ahead Vegan Cookbook" by Ginny Kay McMeans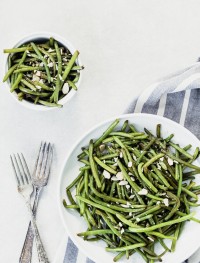 Tamari green bean stir-fry
Yield: 4 servings
Total Time: 10 minutes
Ingredients:
Directions:
In a small bowl add the tamari, sugar, almonds, white wine and sesame oil. Set aside.
In a large skillet add the olive oil and green beans and cook stirring occasionally for about 4-5 minutes. Add the tamari mixture and stir to heat through for about 30 seconds.
Serve immediately.