Superfood Lemon Bars
I am a sucker for bars and energy truffles and these Superfood Lemon Bars have become one of my favorite. So refreshing, gluten free and vegan.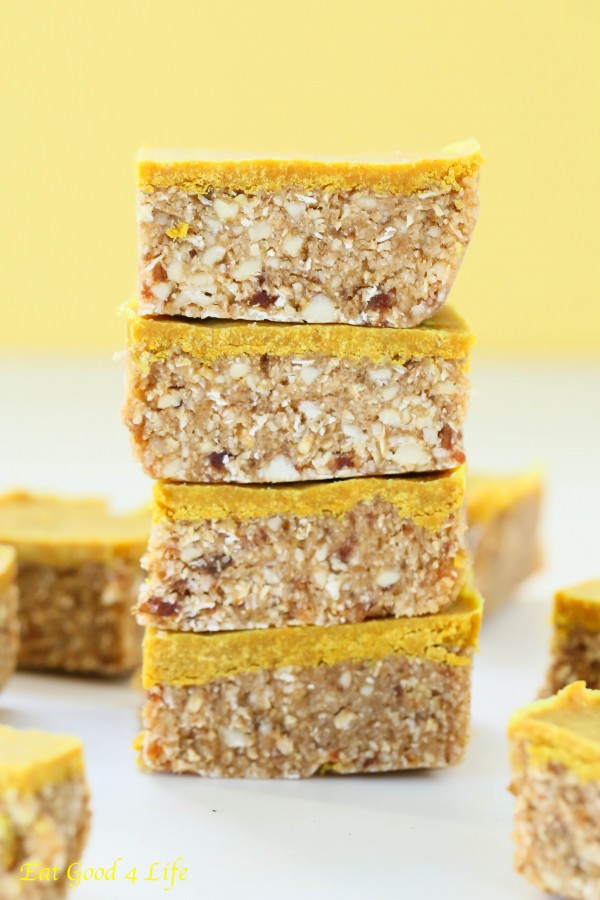 Before I get into the recipe I want to share a few things wit you.
I have great news!
I am working really hard on a few projects so that you can benefit from my recipes and blog even more.
I am developing an app where you will be able to create shopping lists according to the recipes you will like to cook and bake. The app will have recipes that will cater those on a vegan, dairy free, gluten free diet.
I am including a Meal Plans section to my blog. Once a week ( or so I hope) I will be developing a meal plan. The meal plan will include a shopping list and alternatives for certain ingredients for those following specific diets.
I am including a conversion table for those using the metric system. I know in the US we use a totally different approach when it comes to measuring ingredients so I will include that too for those in Europe and other places.
I am going to improve my news letter, adding some more healthful information, as well as share some tidbits about the process of blogging.
I am going to try very hard to start incorporating both English and Spanish videos on certain recipes. A lot of work goes into this but it is something that I am really excited about and want to start doing.
Well there you have it. A lot of projects in the horizon for the upcoming weeks but I hope that many of you can benefit from them.
Onto the recipe.
Have you ever made your own bars before? I love making snacks of this type and these Superfood Lemon Bars are to die for.
Wether they are bars, bites, or balls having healthy, raw snacks that can both work as a dessert or as a snack it is easier than you think. Truly the only thing you need is a good quality food processor. Granted it can be a bit expensive but you if you are going to start making things of this nature, as well as nut butters, you need a good quality food processor. Cheap ones won't last too long and you will end up wasting your $30-$40 dollars in the long run. Trust me on this, it happened to me twice!
These bars are a superfood. Besides having really healthy ingredients I also added turmeric powder, which is a very powerful antioxidant. Turmeric powder is used in Indian cuisine a lot but once in a while I like to use this powder to color my desserts, especially when using lemon.
Well I hope you get to make these Superfood Lemon Bars. They are sensational to say the least so go to your kitchen and make these, you will thank me later :-)
Enjoy!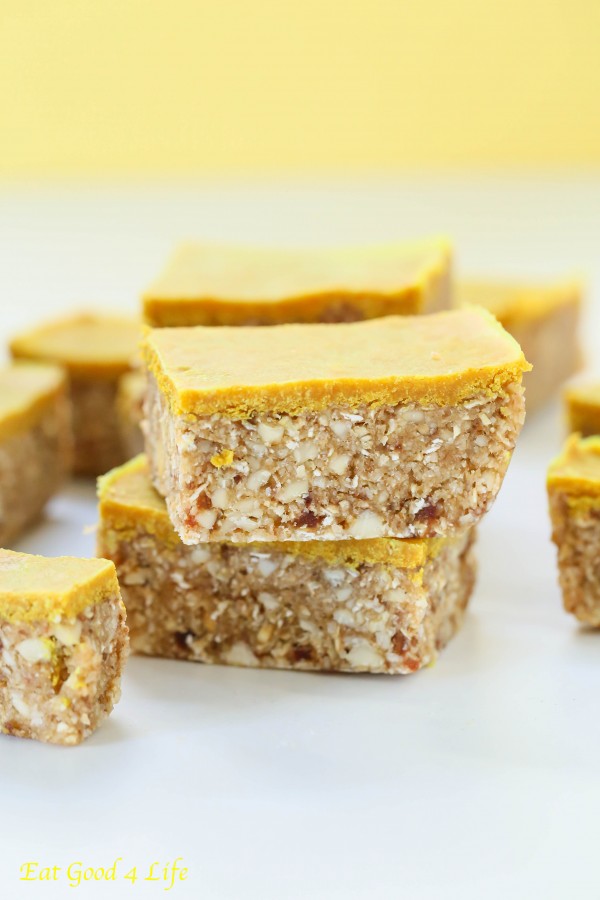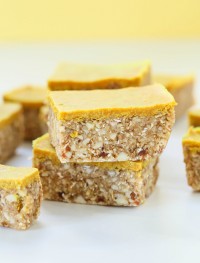 Superfood Lemon Bars
Yield: 12 bars
Total Time: 20 minutes
Ingredients:
Directions:
Line a square 8x8 baking pan with unbleached parchment paper and set aside.
Add the bar ingredients to your food processor and pulse until all the ingredients come together. If they still don't just add 1-2 tbs extra of water.
With a spatula, press mixtures onto the prepared baking pan making sure it is evenly distributed.
In a small bowl add the topping ingredients and mix through. Pour this mixture over the bars and place in the refrigerator for at least one hour for the topping to solidify.
Cut into squares and keep leftovers refrigerated.