Strawberry and coconut icebox pie
I have not made that many icebox pies before but this strawberry and coconut icebox pie was so good that for sure I will be making other variations.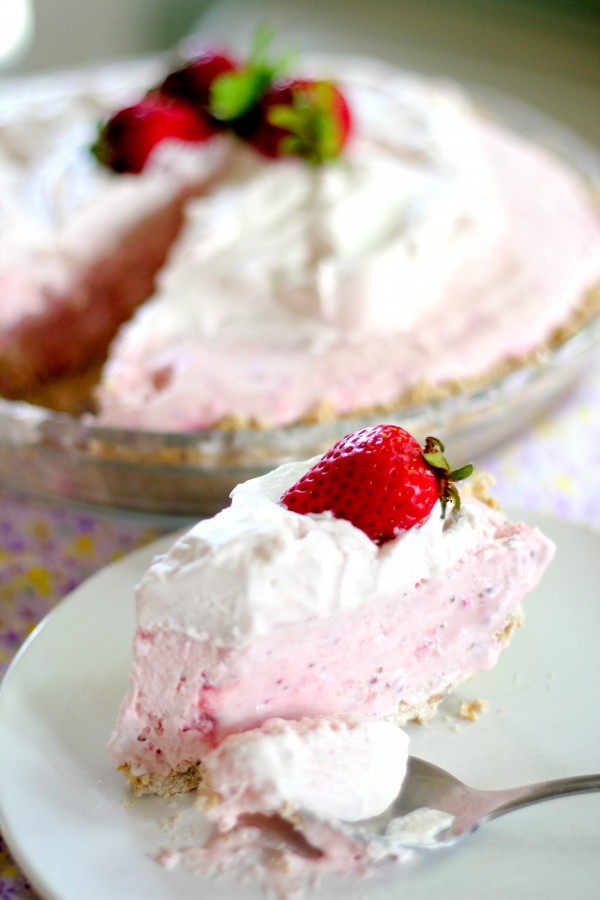 This was my sweet treat for mother's day and while I made it myself it was all good, my kids and husband took care of some other things, like massaging mommy for 45 minutes. It was really sweet.
You can make this strawberry and coconut icebox pie with raspberries if you like as well. I sort of got created and added a little bit of the raspberry chia jam I made a few days ago to the filling since I pretty much have it in the fridge at all times. You don't need to do this, with just the strawberries the pie is still phenomenal.
One thing I want to suggest to you is that you get organic strawberries. I understand that a lot of people don't care to get organic but certain items should be purchased organic, berries been one of them. Not only you will find that they taste way better, but they will not contain all of the harmful pesticides farmers are allowed to spray them with. If you intent to feed this ice box pie to kids I urge you to get organic strawberries because all of the harmful chemicals affect them even more.
For this strawberry and coconut icebox pie I used agar powder because I really don't like using gelatin, which is derived from cartilage just in case you didn't know! You can opt for using gelatin if you don't mind it. I normally get my agar powder at a health food store or amazon, in case you want to switch to this item.
I placed the strawberry and coconut icebox pie in the freezer over night and then transfer it into the fridge. My pie stayed nice and set in the fridge but if you find that yours is not, just keep it in the freezer. Before serving the icebox pie let it sit at room temperature for 45 minutes to an hour so that is not rock solid!
This strawberry and coconut icebox pie is something that I will be making all summer long using different berries. I think even peaches would be great but since they aren't in season anymore I will stick with the berries.
Stay safe and enjoy!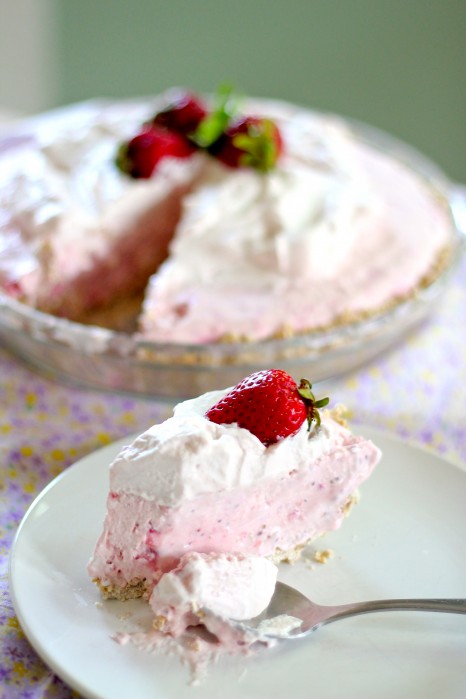 As I mentioned before, I used agar powder instead of gelatin to make this strawberry ice box pie. After placing it in the freezer overnight I transfer it to the fridge and it did hold pretty good. I suppose with the gelatin the icebox cake filling will also hold however I can not guarantee that!! If you use the gelatin there is not need to use the apple juice.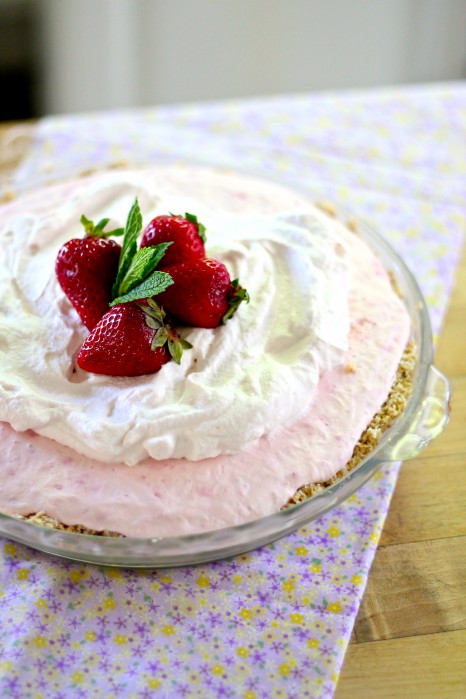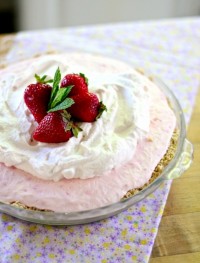 Strawberry icebox pie
Yield: 10 servings
Total Time: 20-25 minutes
Ingredients:
Crust:
3 cups regular rolled oats
1/2 cup medjool dates
2 tbs coconut oil, melted
1-2 tbs water
1/4 cup unsweetened shredded coconut
Filling:
12 oz low fat cream cheese
4 tsp agar powder or 2 tbsp unflavored gelatin
6 oz apple juice
1 cup heavy cream
14 oz organic fresh strawberries
2-3 full droplers nunaturals stevia
Topping:
1/2 cup heavy cream
2 Tbsp maple syrup or honey
1 Tbsp raspberry liquor, optional
Directions:
Place oats in your food processor and pulse for about 10 seconds or so. You want to make them a bit smaller but not to the point where they are pulverizing completely. Transfer the oats to a 9 inch round pie plate and add the coconut oil and shredded coconut.  With your fingers, mix the ingredients and firmly press on bottom, and up sides, of the pie plate.
In a small sauce pan, over medium to low heat, place apple juice and agar powder and stir the mixture until the agar powder has dissolved, about a minute or so. This mixture will be sort of clumpy and thick.
Process strawberries in a food processor until finely chopped, stopping to scrape down sides as needed. Add cream cheese, stevia, and agar mixture (If using gelatin instead of agar powder add it here) and pulse until the mixture is combined. Beat heavy cream at high speed until soft peaks form. Gently fold whipped cream into strawberry mixture. Spoon into prepared crust. Cover and freeze 8 to 12 hours or until firm.
For the topping, with a hand held electric mixer, beat whipping cream at high speed until soft peaks form. Fold in maple syrup and spread over pie. Freeze 1 hour or until whipped cream is firm.
Decorate with extra strawberries if you like.
Notes: I used agar powder and after placing the pie in the freezer overnight I transfer it to the fridge the next morning. The filling hold just fine but if you use gelatin I suppose it will still be fine if you keep it in the fridge.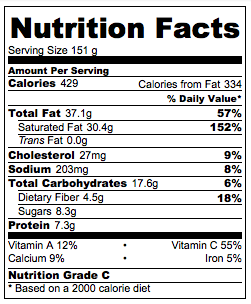 Nutrition facts calculated based on the recipe giving 10 servings.