Skinny Spinach and Artichoke Dip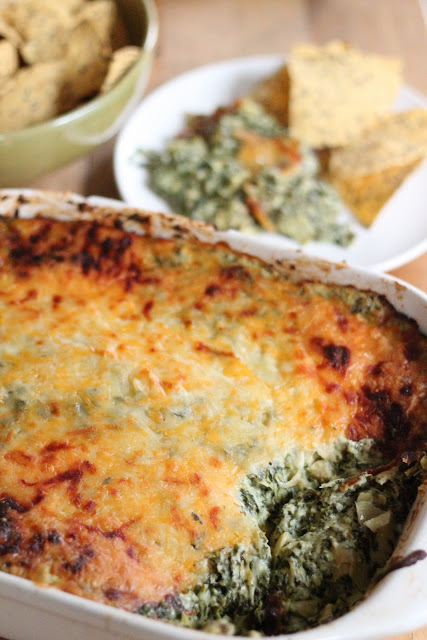 So here it is, the last dish of our thanksgiving dinner.
It was really simple, since all of the ingredients were pretty much mixed in and then baked, my kind of dish :-)
I made a huge batch that lasted about a day and a half. I paired it with soy nachos from our favorite store, but you can use any of your choice. Sometimes I use whole grain nachos.
I really should be making this more often and keep in the fridge or freezer for future consumption because my family seems to go through it rather fast.
If you want to make the same amount you see on the picture double the ingredient list, which is what I did. We were a big group so making double was actually a good idea.
I hope you like this version. If you ever try it let me know what you think!
Enjoy!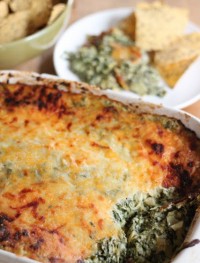 Skinny Spinach and Artichoke Dip
Ingredients:
1 lb bag frozen spinach, thawed out and liquid drained, You can use less if you like
1 cup light Greek yogurt, sour cream will also work
1/2 cup Parmesan cheese, you can also use Romano cheese
1 cup light mozzarella cheese, shredded,  I put more
8 oz reduced fat cream cheese
4 garlic cloves, minced
1 14 oz can artichoke hearts, drained and chopped
Directions:
Preheat oven to 350F.
In a bowl mix spinach, Greek yogurt, Parmesan, half the mozzarella, cream cheese and garlic.
Mix in artichokes. Place mixture on a oven proof dish and top with remaining mozzarella. Bake until bubbly for about 20-30 minutes.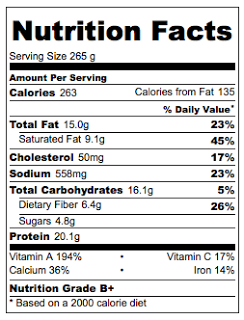 Nutrition facts calculated based on the recipe giving 6 servings