Raspberry chia seed jam
I love this Raspberry chia seed jam. I am not buying any more jam or marmalades from now on.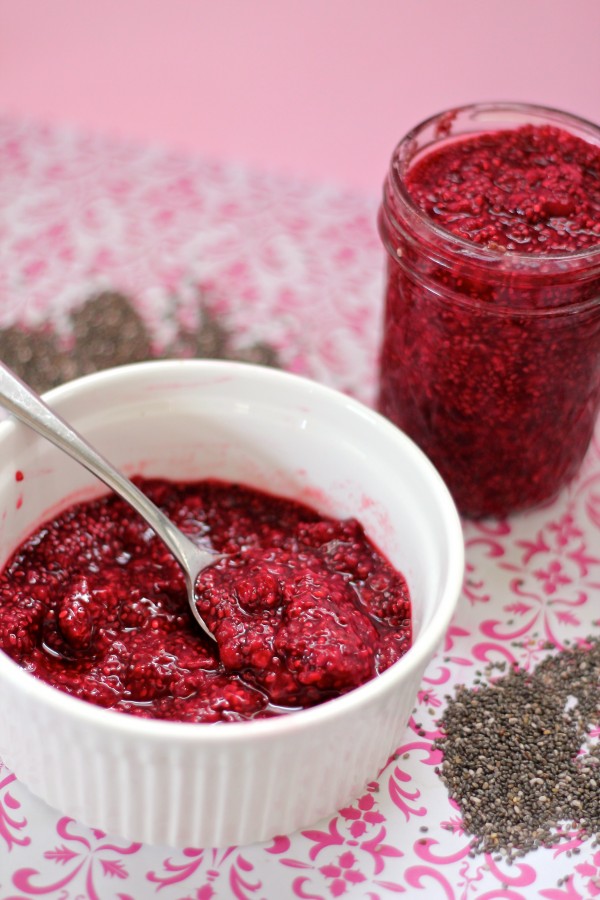 This is the easiest Raspberry chia seed jam you will ever make. No need to reduce, cook or put over the flame at all. If you have literally 2 minutes, you will be done with this insanely good jam to enjoy for days to come.
Another good thing about this Raspberry chia seed jam? You only need three ingredients.
I used maple syrup to sweetened mine but you can also use honey if you like. Either way it is fantastic. I actually use this jam for my peanut butter sandwiches. My kids actually enjoy it a lot! The uses of this jam are endless. You can use it on your toast, waffles, pancakes, yogurt, ice cream…you name it!
You can also use any other fruit of your choice. I have used frozen fruit though but I think with fresh fruit it will also work. You might have to mash it a bit more to make a smoother jam, that is all!
I think this is what I am going to be using from now on as far as marmalade, jam or preserves is concern. So easy to make, a lot less sweet and much much healthier for you. There is no excuse for me anymore! Just keep them refrigerated for up to 2-3 weeks in glass jars. That is up to how long I have kept them before in the past.
I have also just discovered that Costco, which I love, carries this gigantic chia seed bag. I have been using chia seeds a lot lately and the little bags that I was getting at Trader Joes weren't cutting it.
If you like chia seeds, you will love this Raspberry chia seed jam. Try it at least once. You will not be sorry.
Enjoy!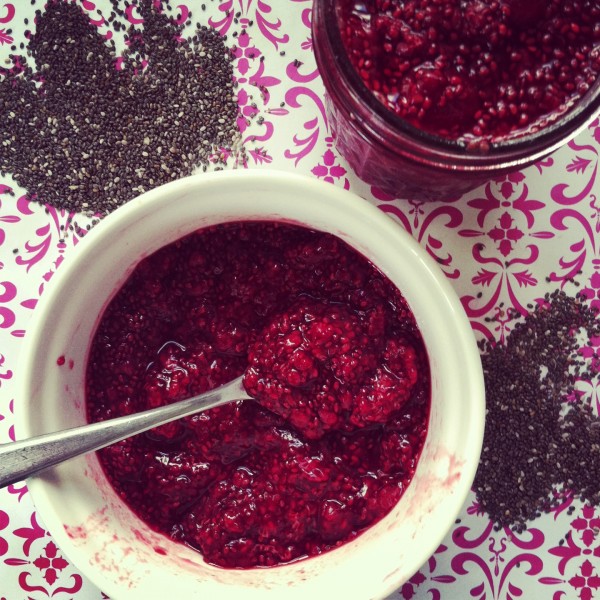 I have never made any type of jam, preserves or marmalade for that matter, however, I don't think I will ever do because this is way more healthy for you and way more simple to put together. This jam is so yummy that I don't think I will be missing any other store bought jams at all!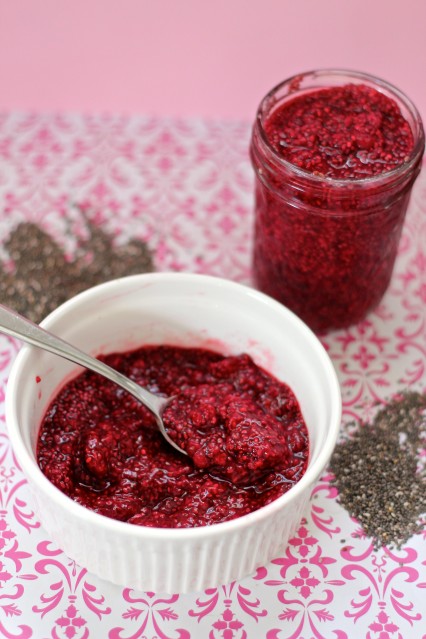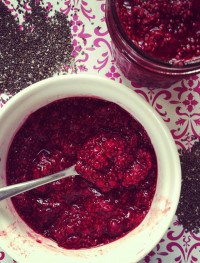 Raspberry chia seed jam
Yield: 10-12 servings
Total Time: 5 minutes
Ingredients:
12 oz frozen organic raspberries, thawed out and drained
2-4 Tbsp maple syrup, or to taste
3 Tbsp chia seeds
Directions:
Place all the ingredients in a bowl and mix. Cover the the mixture and place in the refrigerator for at least 6 hours.
Serve as desired over toast, with peanut butter sandwiches, yogurt, ice cream, waffles or pancakes.
I have kept this jam in glass jars for up to 2-3 weeks in the fridge just fine.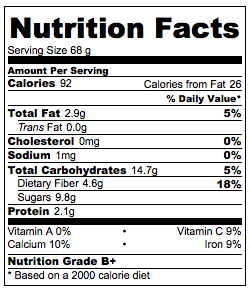 Nutrition facts calculated based on the recipe giving 10 servings.