Raspberry and cream popsicles
Raspberry and cream popsicles are the bomb. These are a must try. Simple and refreshing.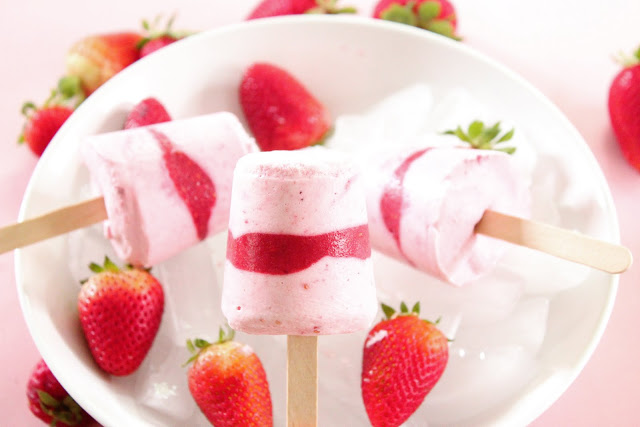 I have never made these raspberry and cream popsicles before, and I really don't know why. I have seen many variations of these so I figured I try my own, after all, summer weather is here so these are just perfect of the season.
These were a huge hit. The consistency was superb due to the fact that the batter contained whipped cream and made the pops very creamy.
I think next time I am going to make a coconut version of some sort as well as making an adult version with some sort of liquor :-)
For this version you can add 1/4 to 1/2  cup of raspberry liquor, which I intended to do but forgot. I wanted to make half with the liquor and half without, oh well, next time. Until then……
On the left picture you can appreciate the ingredients being folded together in the bowl. On the right picture you can see the making of the three layers in the Popsicle. I used my fingers to smooth the raspberry layer.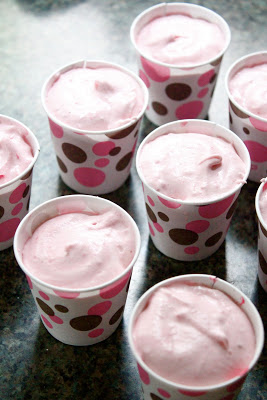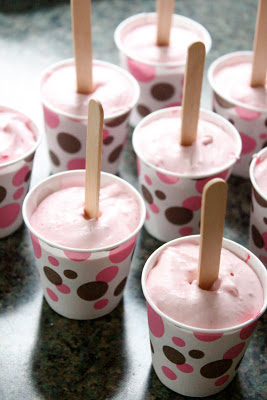 Last steps. Filling the cups with the remaining whipped mixture and then sticking the Popsicle stick in the middle of the cup.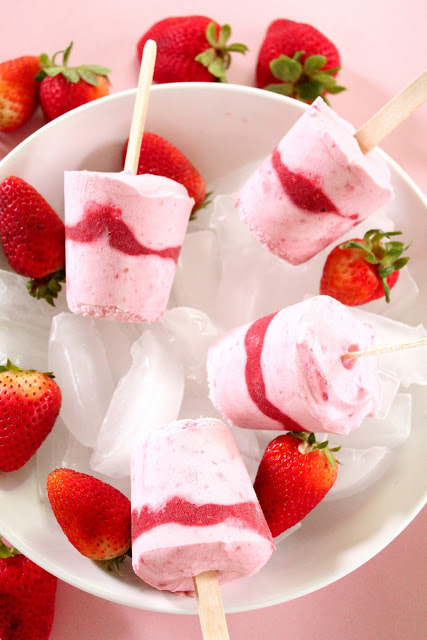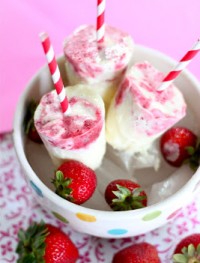 Raspberries and cream popsicles
Ingredients:
1 cup heavy cream or coconut cream
1 cup low fat Greek yogurt (I used organic)
1/3 cup maple syrup
1 cup frozen organic raspberries (If using fresh omit orange juice)
2-3 tablespoons orange juice
Directions:
In a blender puree raspberries and orange juice.
In a bowl whip heavy cream and maple syrup until soft peaks form. Fold in yogurt and half of the raspberry puree.
Snip the top edge of the Dixie cups with scissors for easy peeling. Fill Dixie cups1/4 of the way with the whipped mixture. Add about a teaspoon of the raspberry puree and spread evenly using your finger over the top of the whipped mixture.
Fill the cup with remaining whipped puree. Place a pop stick in the middle of each Popsicle and freeze 4-5 hours before serving
Note: I find that I don't have to freeze Popsicles before inserting Popsicle stick. The whipped cream is strong enough to hold the stick in place.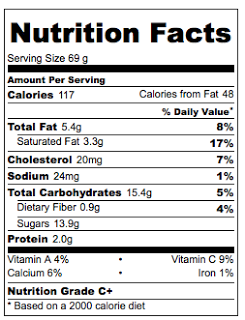 Nutrition facts based on 9 servings. One popsicle equals to one serving.