Peanut chicken stir-fry
Stir-fry recipes are one of my favorite ways to get fast, healthy dishes on the table, especially when it comes to dinner and when time is tight. This peanut chicken stir-fry is a great recipe not only because it comes together in a flash and is super tasty, but also because it is extremely versatile.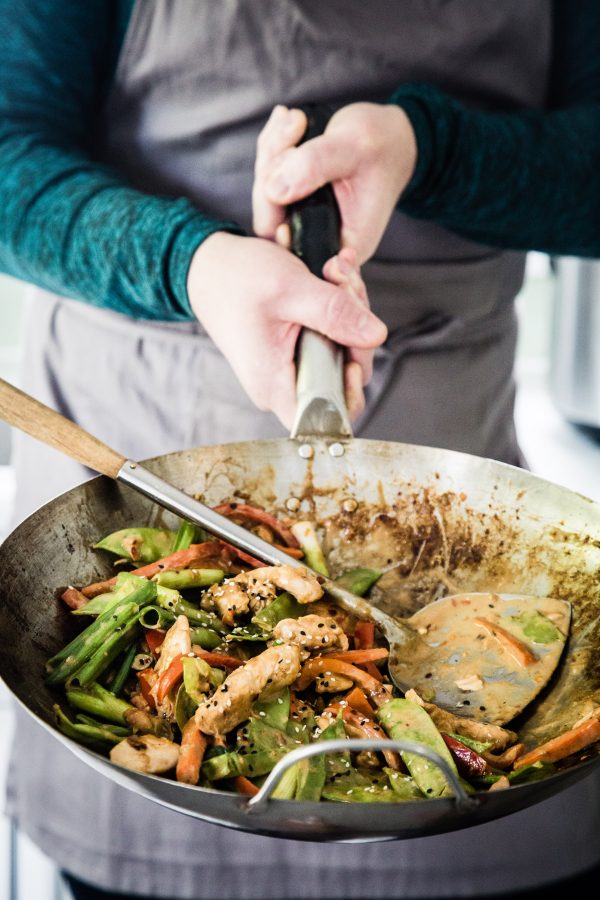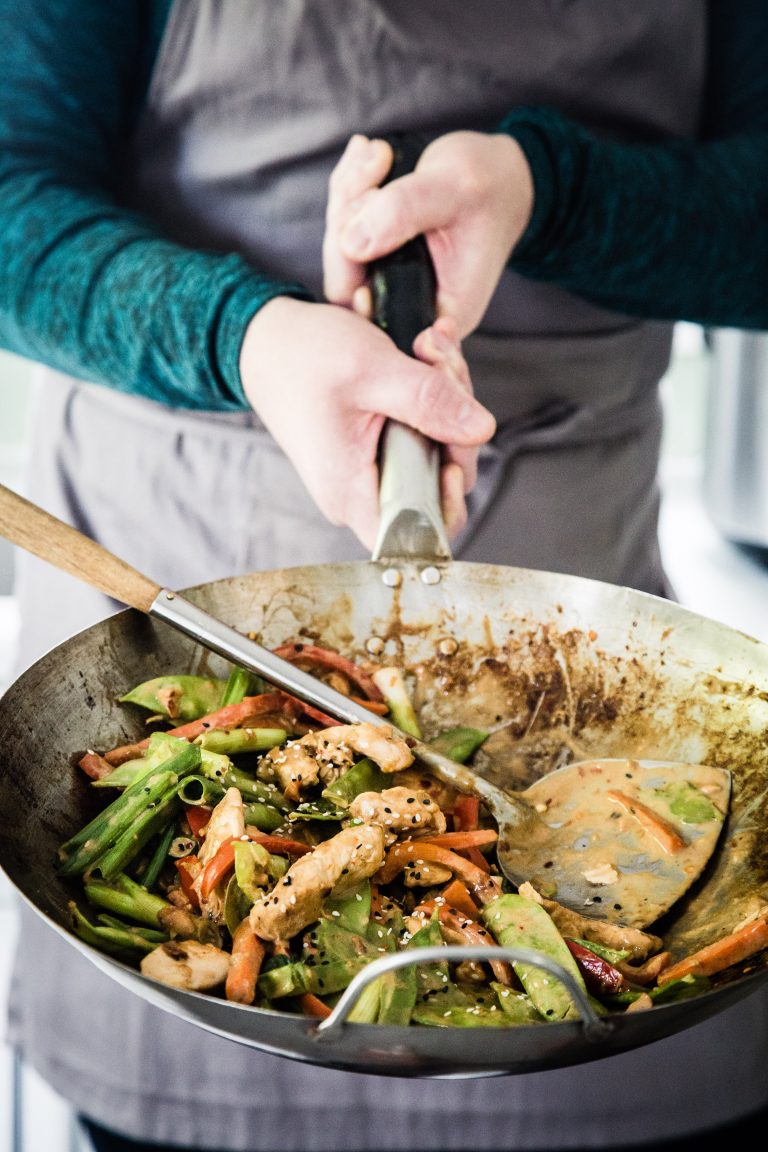 For this peanut chicken stir-fry you can add any protein of your choice as well as your favorite veggies. The combinations are endless, so if you prefer to use fish, tofu, or beef in place of chicken, go ahead.
When it comes to Asian flavors, I like to try different sauces and experiment with them to add my own twist. This peanut chicken stir-fry sauce is very indicative of Asian cooking. If you haven't tried peanut flavor dishes yet, you are truly missing out. It is one of my greatest discoveries when it comes to preparing Asian food.
When making the peanut sauce I normally make 2-3 extra batches so that when ever it comes time to make this recipe again I can throw it together even faster. The sauce will keep in the fridge for at least 1 week so don't be afraid to double the batch.
This peanut chicken stir-fry is a recipe I recently chose to cook at the Bon Appétit kitchen for a Samsung project. I used Samsung's cook top and wok ring to make this stir-fry that was nothing but sensational. The wok grate aids positioning the wok to make sure it stays in place.
I love Samsung's new cook top. With the power heat-boosting feature it allows the chicken's cooking time to be reduced to about 3 minutes rather than 5-7 minutes when cooked on a conventional cooktop.
The veggie mixture will also cook much faster due to the heat-boosting feature, making this step shorter as well. A win-win situation when I am busy taking care of other things.
Be sure to click on the link for the video recipe so that you can take a look at how the recipe comes together.
If, like me, you like quick, healthy, tasty dinner recipes, you will enjoy this peanut chicken stir-fry. It is one of my family's favorites.
Enjoy!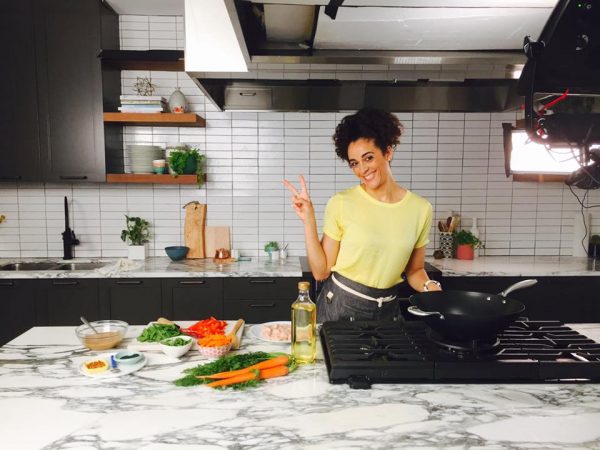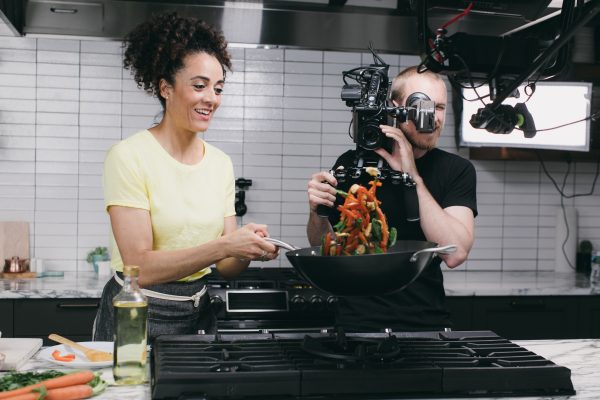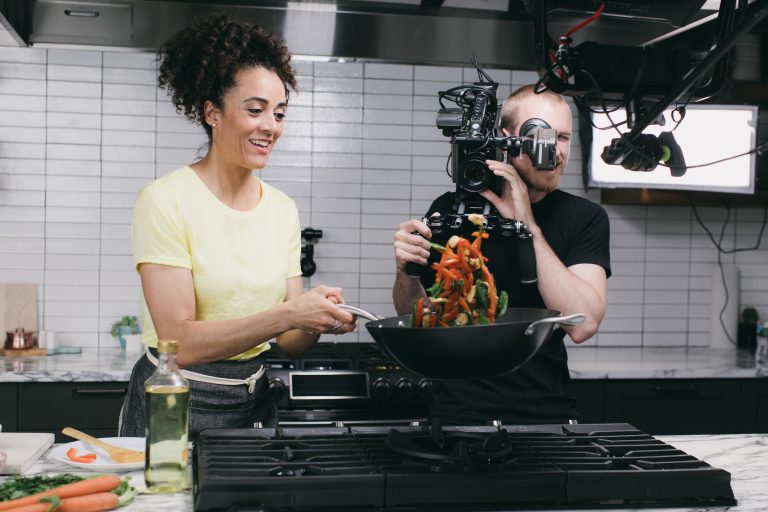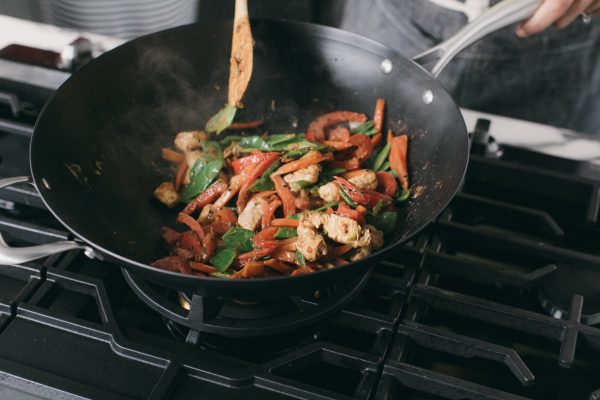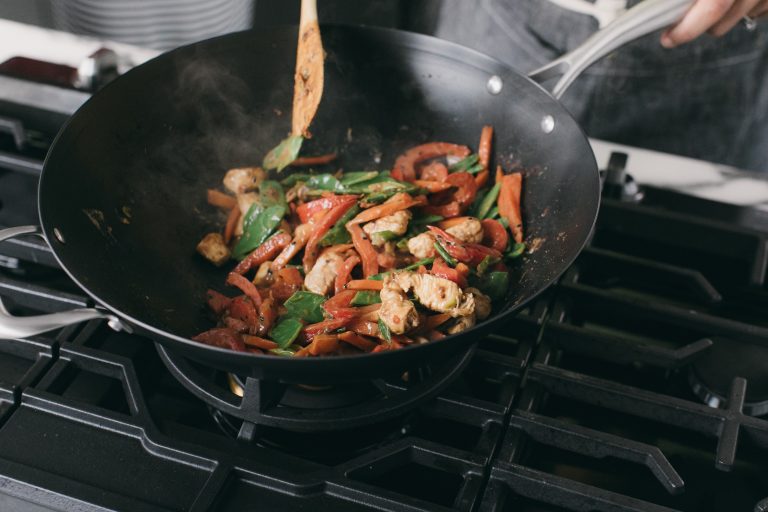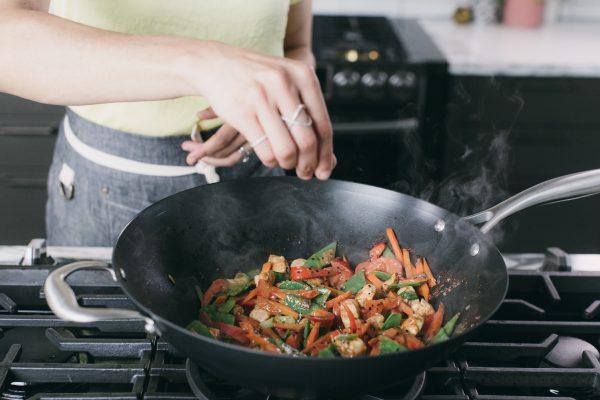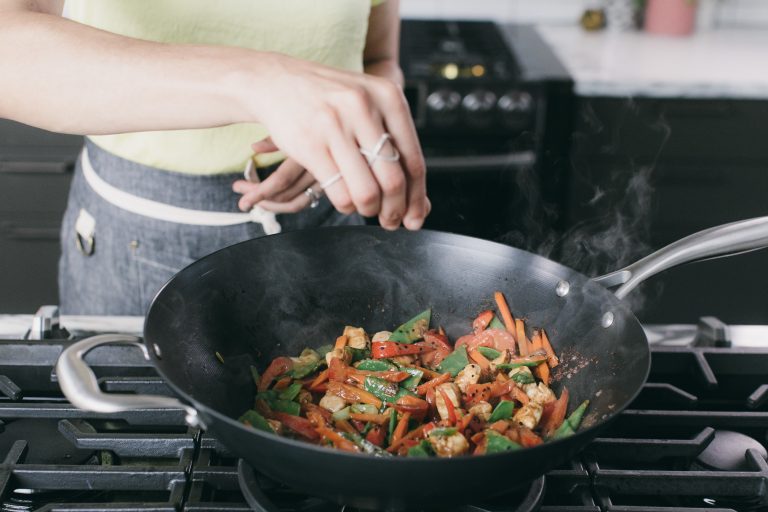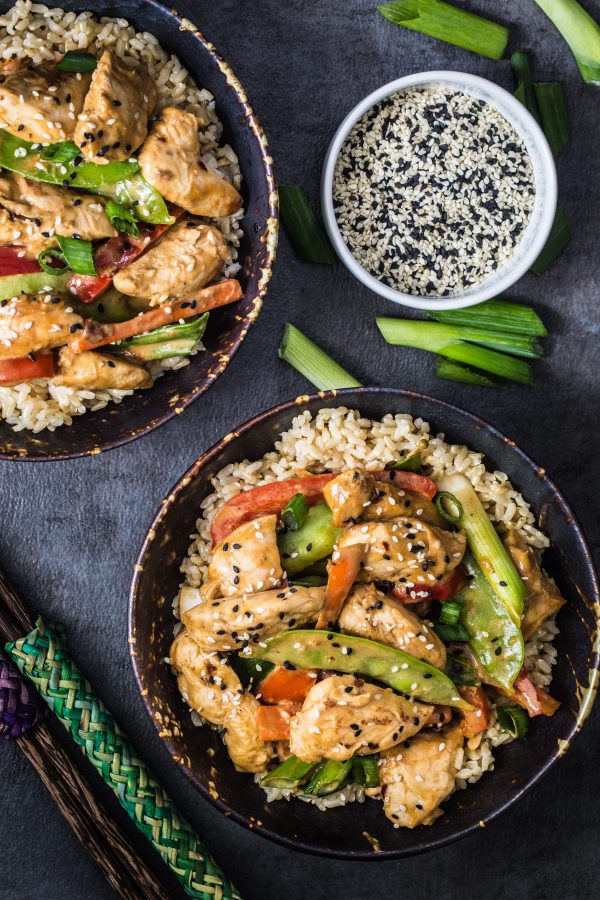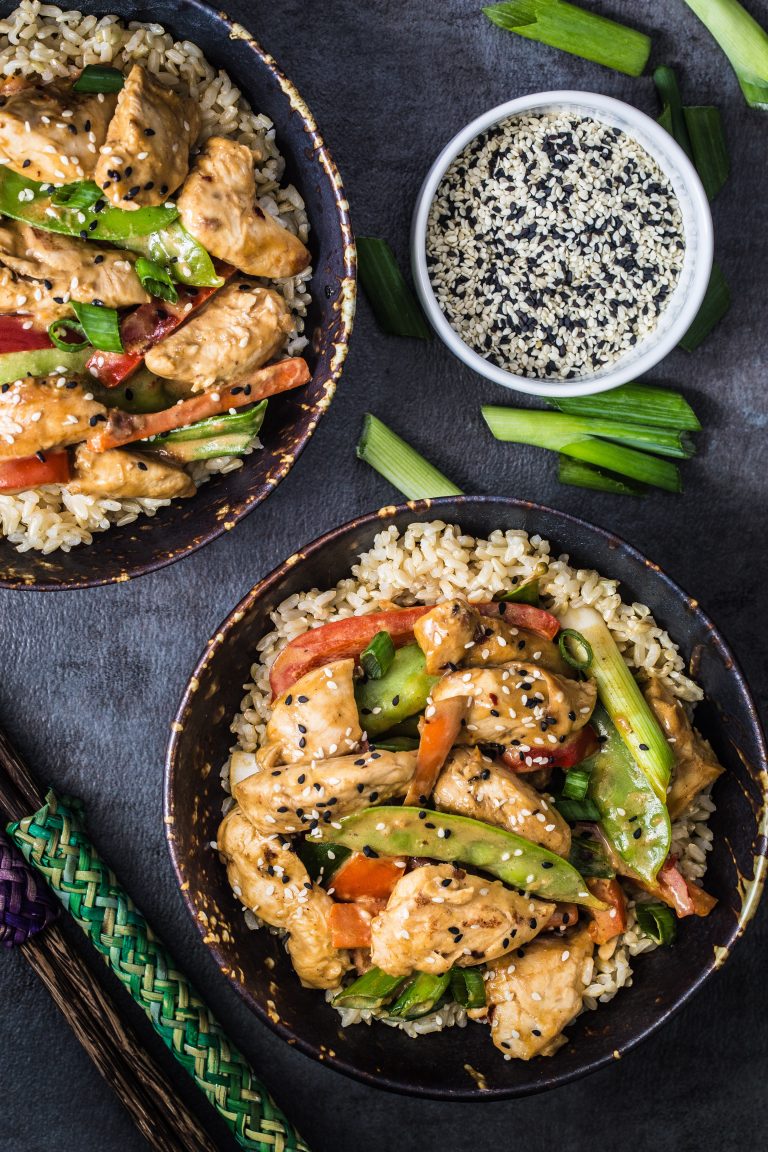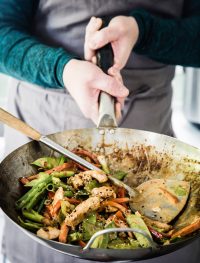 Peanut chicken stir-fry
Yield: 4 servings
Total Time: 20 minutes
Ingredients:
2 tbsp olive oil
1 lb chicken breast, cubed
4 oz carrots, julienned
1 red pepper, julienned
5 oz snow peas (or sugar snap peas)
1 red pepper, julienned
Peanut sauce
1 tbsp sesame seeds
1 tsp pepper flakes, optional
Sauce
Directions:
Heat olive oil in a wok over medium-high heat. Cook chicken for 3 minutes or until no longer pink.
Reduce temperature to medium heat and add the carrots and red pepper. Cook for 3-5 minutes, until vegetables are tender but still crunchy.
Add the snow peas and green onions and pour Peanut Sauce into the wok.
Toss sauce, chicken, and vegetables until sauce is thoroughly incorporated. Sprinkle some sesame seeds and pepper flakes if desired.
Serve over rice.
Note: If the sauce is too thick for your taste, add water a little at a time until desired consistency is reached.