Peanut butter and dark chocolate covered pretzels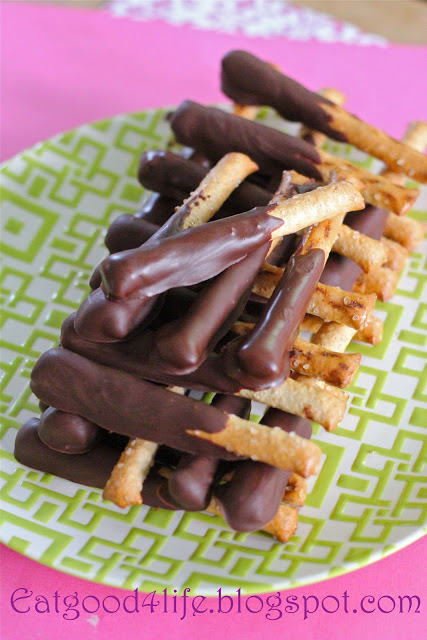 Now, how easy are these peanut butter and dark chocolate pretzels to make? Super easy, and how yummy are they? Well that you have to find out for yourself. Just a little FYI, your friends and family would thank you for these.
For making these, my kids think I am the best mother in the world!  I will take that :-)

I have not been baking much lately because I am been running around like crazy trying to juggle a million things at a time. For real, I don't think I have been this busy in my entire life!
Anyhow, I thought these would be perfect to satisfy myself and my family without having to spend much time in the kitchen, since I really don't have much time nowadays.
I am really used to having a hectic life however not this hectic. I just hope it slows down soon so that I can get back to the kitchen and bake none stop.
With the weekend coming ahead, I think you should make a few of these. If you want just half the recipe amounts, as you will have quite a few pretzels, nothing wrong with that!!
I stored my leftover chocolate and peanut butter sauce for a second round of these beauties but if you don't want left over chocolate, either make more pretzels or half the ingredient amounts.
As the recipe stands you will get about 60 small pretzels covered in chocolate, maybe more :-)
Enjoy!!
On the left picture you can see the peanut butter and dark chocolate chips being mixed together before completely being melted onto a goodness mixture :-) The right picture is the final product.
These are the pretzels I used which I got at my favorite store, Trader Joe's :-)
I had some left over chocolate sauce because I did not cover all 60 pretzels. I will be using it in the near future for more pretzels or ice cream :-)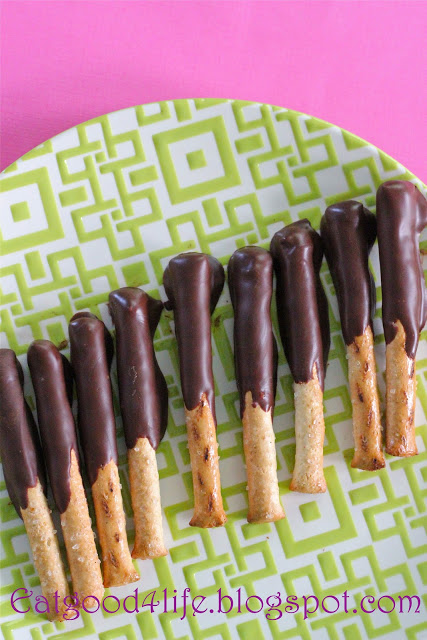 If you are allergic to peanut butter, just make these with the chocolate, they will still be good!!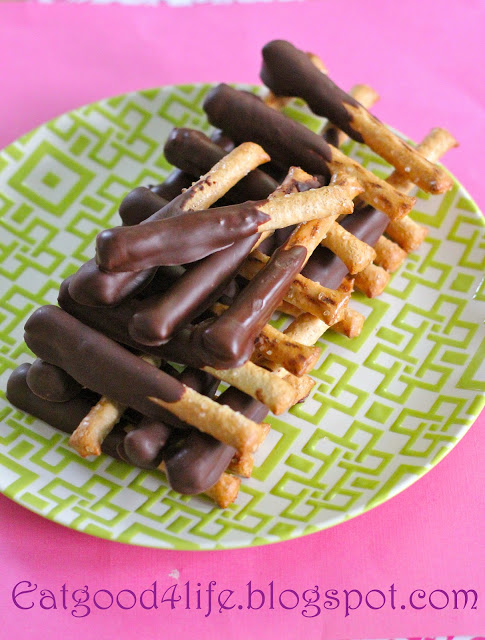 These pretzels are not the regular size ones, they are smaller. I also used honey wheat pretzels but you can use which ever pretzels you prefer.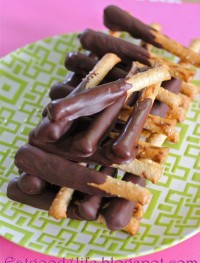 Peanut butter and dark chocolate pretzels
Ingredients:
1  1/4 cup  dark chocolate chips
1/3 cup organic peanut butter, smooth
Honey wheat pretzels, or any other of your choice
Directions:
Line a baking pan with parchment paper.
Place chocolate in a microwave-safe bowl and microwave for about 1 minute, or until you see the chocolate is starting to melt.
Stir in peanut butter and place mixture back in the microwave for another minute or so until almost melted. Stir mixture until smooth and start dipping the pretzels.
Place pretzels on prepared pan and place in freezer for 15 minutes or until set. I actually placed mine in the fridge because my baking tray didn't fit in the freezer.
I keep left over pretzels in the fridge.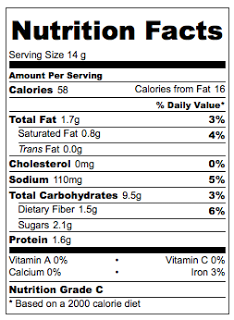 Nutrition facts calculated based on the recipe giving 60 pretzels.