Mediterranean quinoa salad
This Mediterranean quinoa salad is one of my favorite salad recipes of all times. It is super refreshing, easy, nutritions and extremely tasty.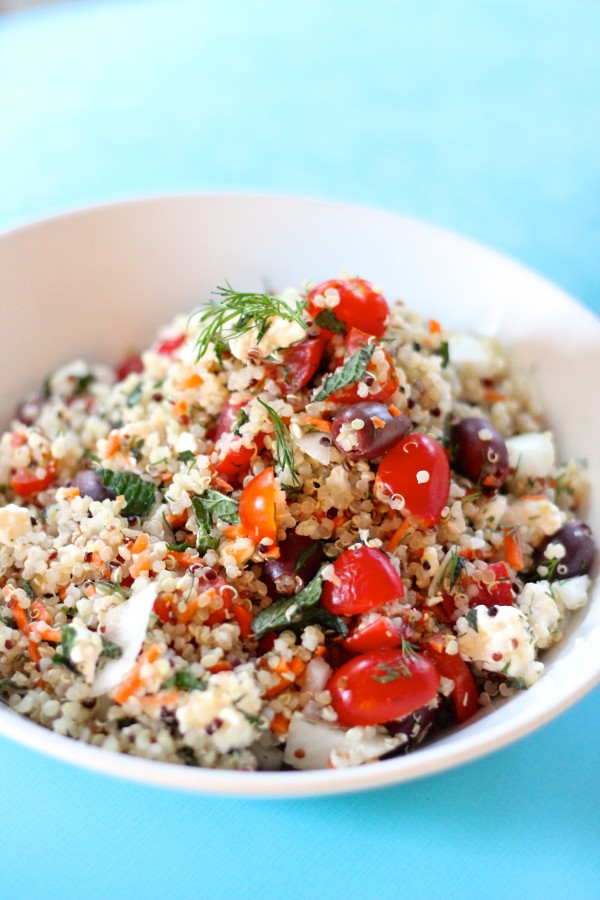 I have been using quinoa quite a bit lately. This Mediterranean quinoa salad is the amazing and I know I will be coming to this recipe for time to come. I just simply love this type of seed. I have bought different types, like a tricolor one which I really liked, but for the most part the plain conventional one is the one that I use.
The most important thing I have found about cooking quinoa is that you must cook the quinoa on a rice cooker. If you have a rice cooker, you must cook your quinoa in it. Your quinoa will come out perfect and not over cooked. I have cooked quinoa on the stove several times and every single time I have messed it up by over cooking it.
If you don't have a rice cooker I urge you to get one. They are fairly inexpensive and so so convenient. I use it at least 2-3 times per week and now with me making quinoa I will be using it even more. The rice comes out perfect, and so does the quinoa. The rice cooker is one of my favorite kitchen appliances, besides my crock pot and food processor.
I have also found that cooking quinoa with vegetable stock gives the quinoa a very good flavor. You can cook it with chicken stock if you like or just plain water, which is what I do many times as well.
Also, you can add any veggies of your choice and make this salad your own. I am loving quinoa lately, and I think I will be using this seed for a long time to come.
If you haven't started adding quinoa to your diet you should because it is said to be the seed of the future. Not only quinoa is gluten free but it is rich in iron, B2, fiber, manganese, magnesium and protein.
Let me know if you try this refreshing and yummy Mediterranean quinoa salad. I know I will be making this all summer.
Until my next post,
Stay safe and enjoy!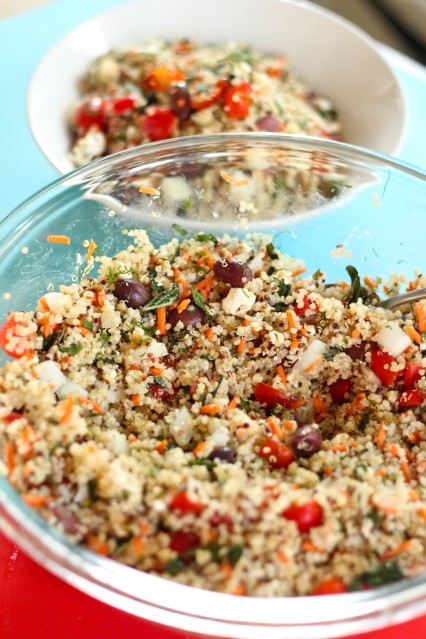 I think this has become one of my favorite salads. Don't skip the fresh herbs. They make the salad refreshing and unique with the mint and dill flavors. I am going to make this all summer it is that good!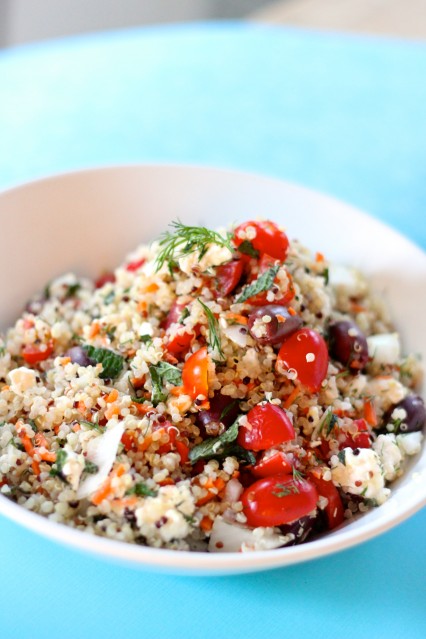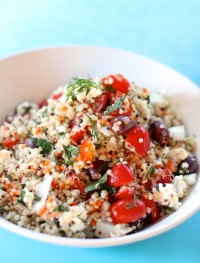 Mediterranean quinoa salad
Yield: 4-6 servings
Total Time: 20-25 minutes
Ingredients:
2 cups dried quinoa
8-10 oz Kalamata olives, drained
15 oz chopped cherry tomatoes
10 oz fetta cheese, cubed
3-4 green onions, chopped
2 carrots, finely chopped
1/3 cup rice wine vinegar, free of high fructose corn syrup
3 Tbsp extra virgin olive oil
1 oz fresh dill, chopped
1 oz fresh mint, chopped
Directions:
Cook quinoa according to package instructions. I cook mine in a rice cooker and it always comes out perfect.
In a large mixing bowl place all of the ingredients and combine. Store in the refrigerator, covered, for 1-2 hours to chill before serving.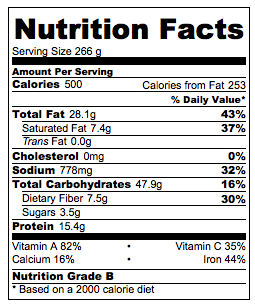 Nutrition facts calculated based on the recipe giving 4 servings.