Lemon Cheesecake
I actually made this lemon cheesecake a while back and ever since I promised I would post the recipe. It has taken me a bit longer that expected but here it is, at last, the best cheesecake I have ever made.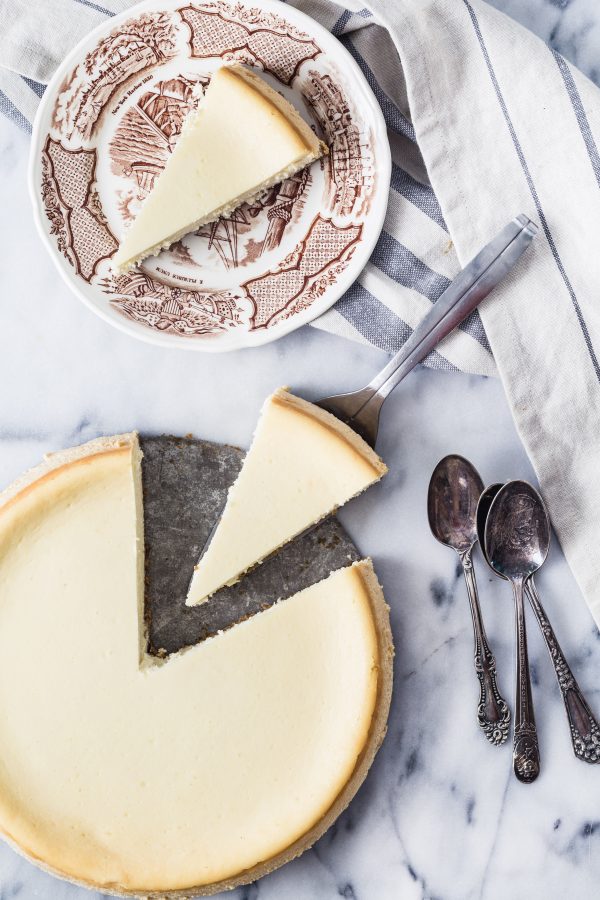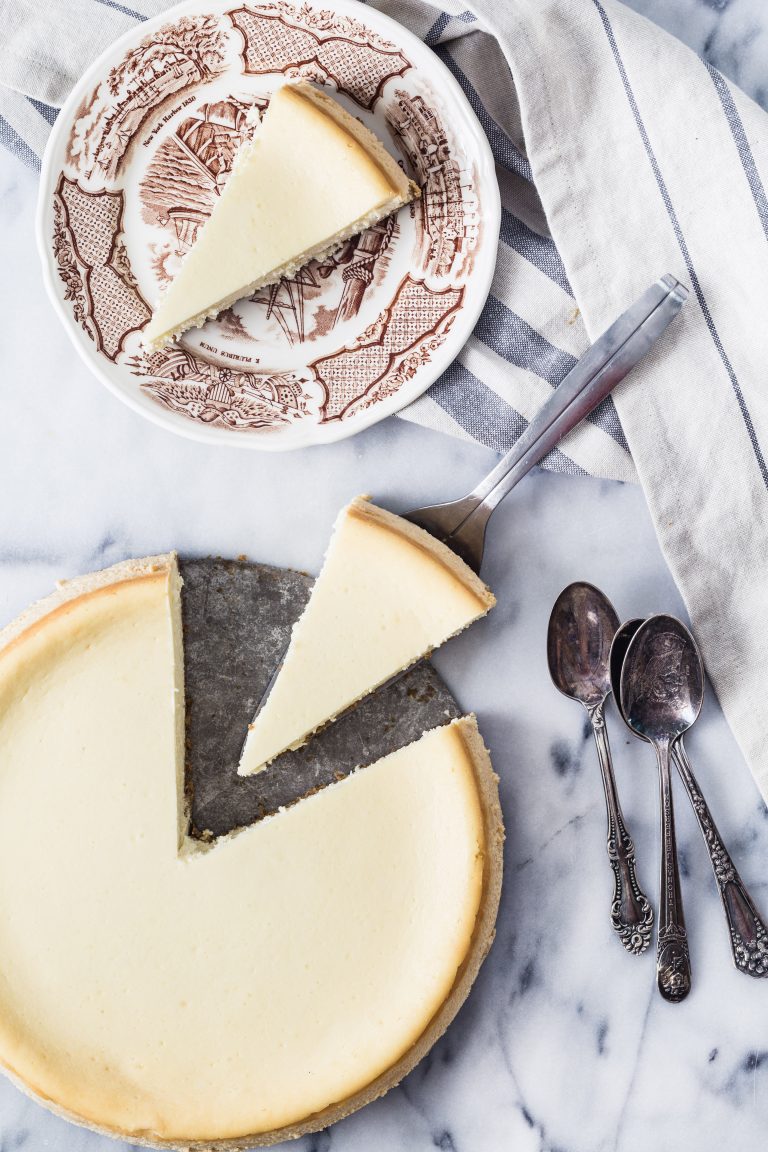 I know cheesecake is not one of the healthiest desserts to consume but to be honest, since I don't eat full fat desserts too often I am ok with eating such desserts once in a while. I don't get to over eat any type of food so when the time comes I like to enjoy and indulge.
I must say, this is by far one of the best cheesecakes I have made thus far. Granted I haven't made a cheesecake in forever but the combo of the ricotta cheese and cream cheese was just sensational. It gave the cheesecake a very creamy consistency.
I don't know, I think you just have to try it for yourself. I mean…look at the pictures, doesn't this lemon cheesecake look the bomb? I promise, you won't be disappointed, and yes it is the best cheesecake I have ever made.
One word of caution, do not try to use half fat or reduced fat cream cheese or ricotta cheese, the cheesecake will not turn out the same. For starters, it will crack on the top and the taste will not be the same so I suggest you just eat a smaller piece and call it a day.
I plan of making different versions of this lemon cheesecake. Now that I found my favorite batter for cheesecake the sky is the limit. Maybe a vanilla raspberry version would be just perfect.
On another note, sorry I haven't been to active posting recipes in the blog. It turns out that I am on my third rotation of PA school, emergency medicine to be exact, which is actually one of the hardest rotations. I have been studying most of the time when I am not in the hospital to be able to pass my exam but the minute it is over in 2 weeks I should be up and running like normal.
Wish me luck!
Well, I leave you with this super awesome lemon cheesecake recipe that I hope you get to try soon. You are not going to be disappointed.
Enjoy!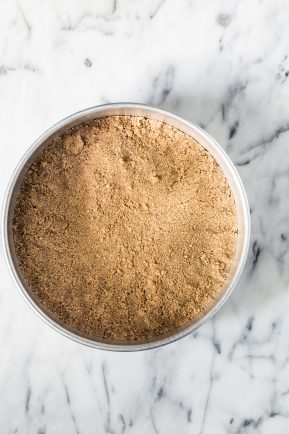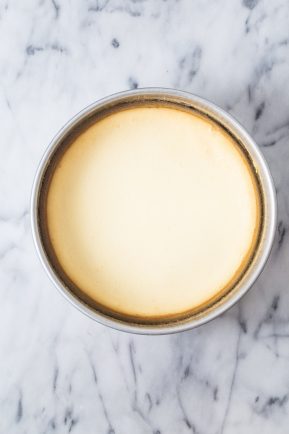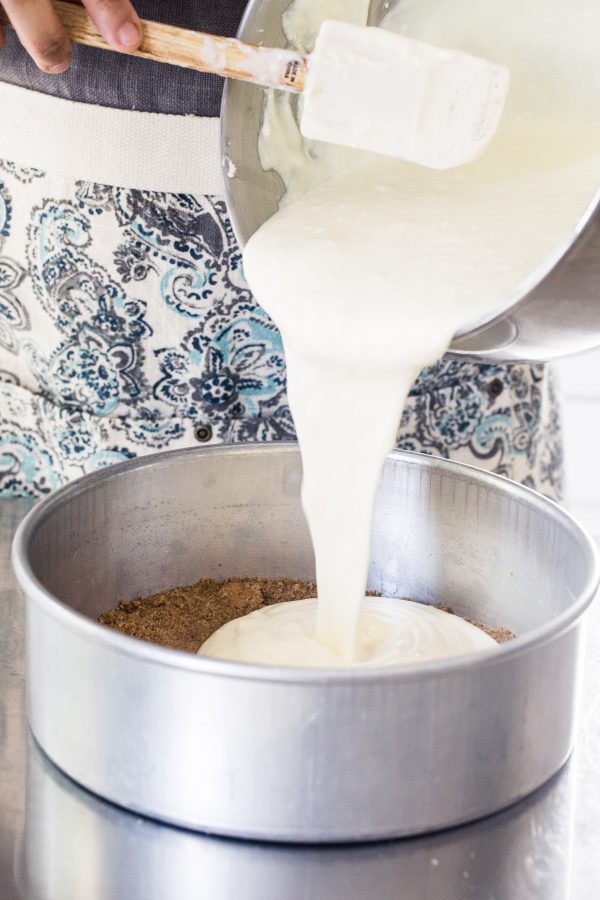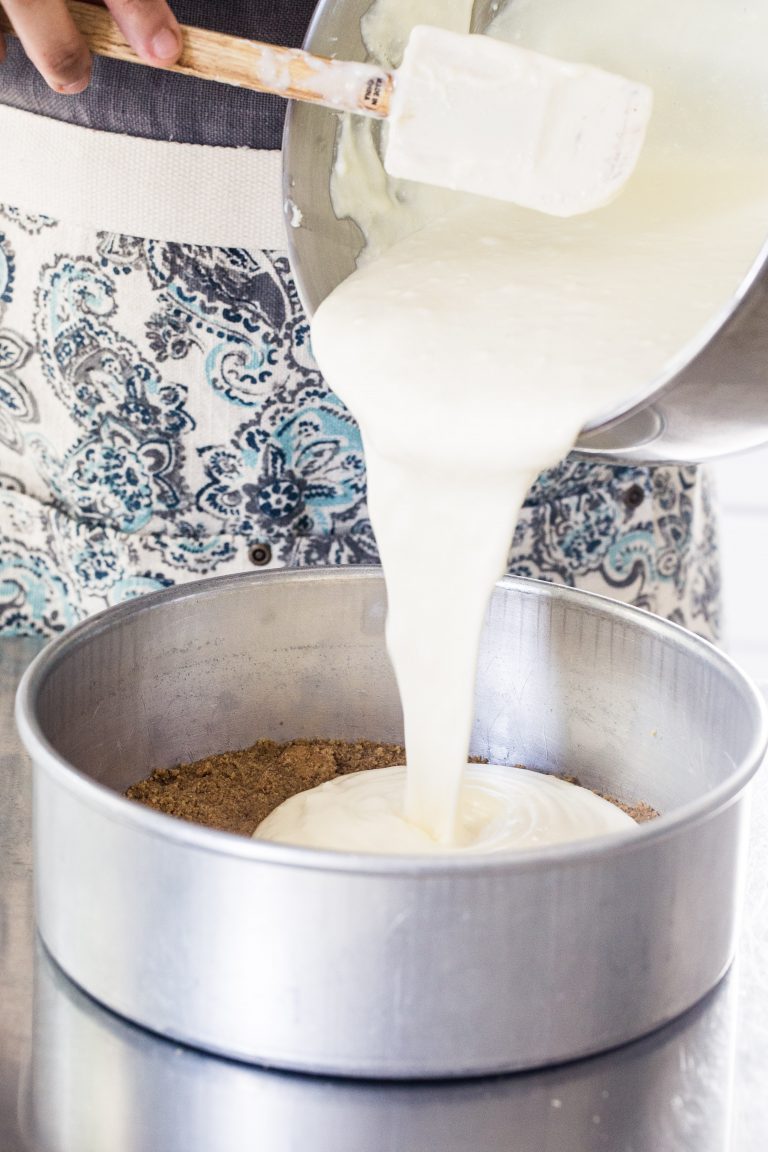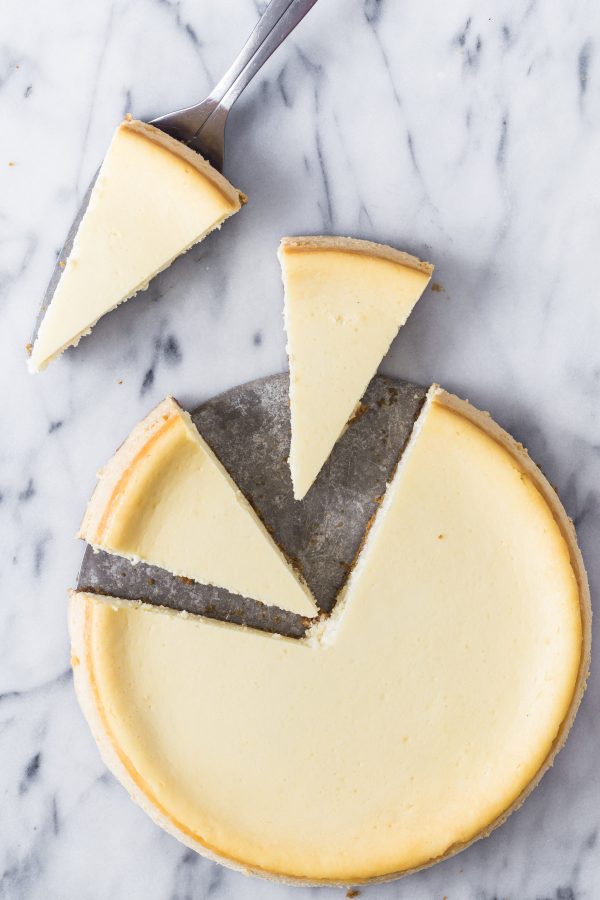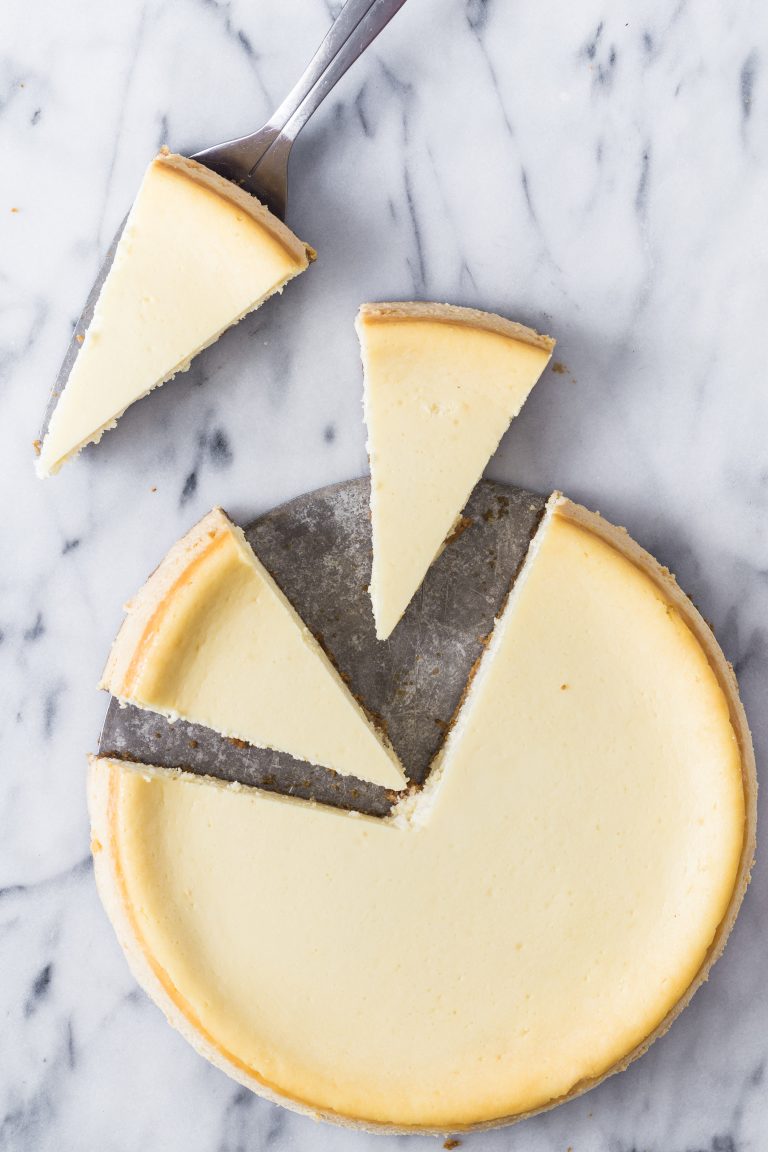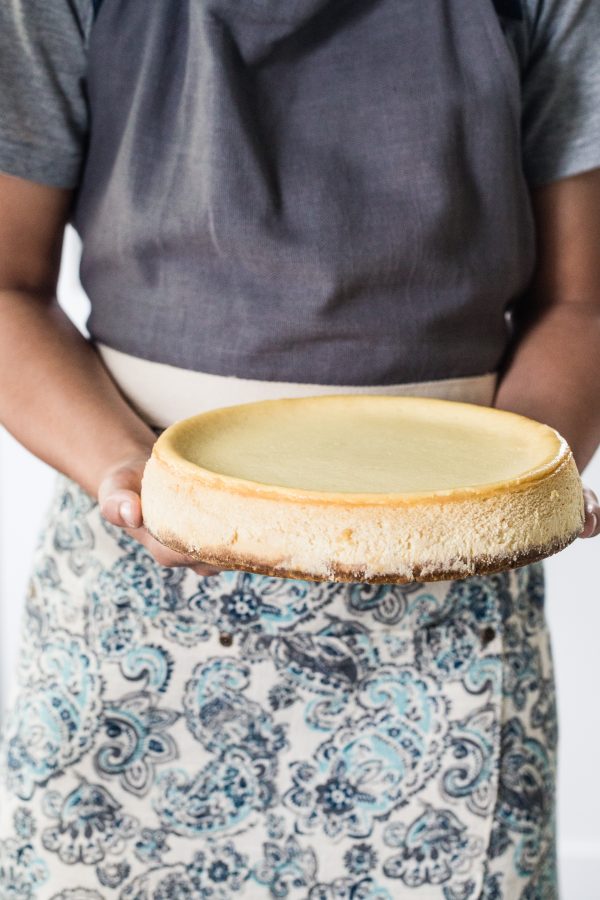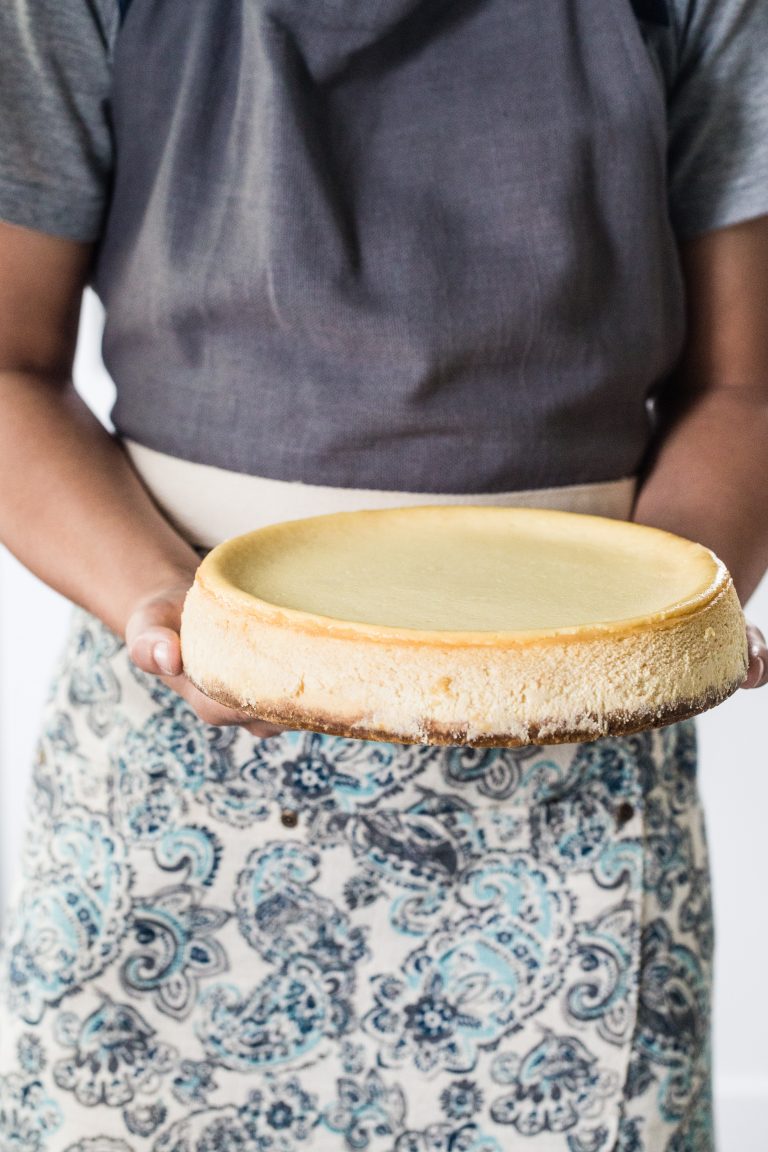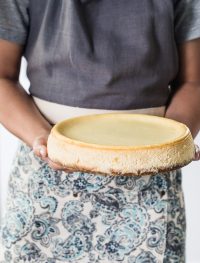 Lemon Cheesecake
Yield: 8 servings
Total Time: 2 hours
Ingredients:
Directions:
Preheat your oven to 300 degrees fahrenheit.
On a removable 9 inch by 3 bottom cheesecake pan place the graham crackers and melted coconut oil (this is actually the cheesecake pan that I used) Combine the crackers and coconut oil to obtain a semi moist mixture and with your fingers spread it and cover the bottom of the pan. Set aside.
Combine cream cheese, ricotta cheese and sugar in a stand mixer. Add the eggs one at a time and combine in between adding each egg. Add arrowroot powder, and lemon juice. Combine. Do not over mix trying to make the batter smooth, this prevents cracking when baking.
Bake for 1h and 30 min, depending on the oven. I normally bake mine for about 1h and 40 minutes.
After turning off the oven leave the cheesecake inside for at least another 30-45 minutes to cool. Cool at room temperature and chill in fridge for at least 6-8 hours before serving. Best to chill over night.
Before taking the cake out of the baking pan, loosely run a sharp knife around the edges. Serve.