Grilled pineapple lemonade
This recipe is sponsored by Florida's Natural® I used their product to make this Grilled Pineapple Lemonade. The opinions and text are all mine. The end.
Pineapples are currently in season and because of that I like to use them as much as possible. I have used pineapples on pizzas, salads and drinks and because of the tropical flavor I like to use them as much as I can when they're in season. Pineapples really remind me of summer.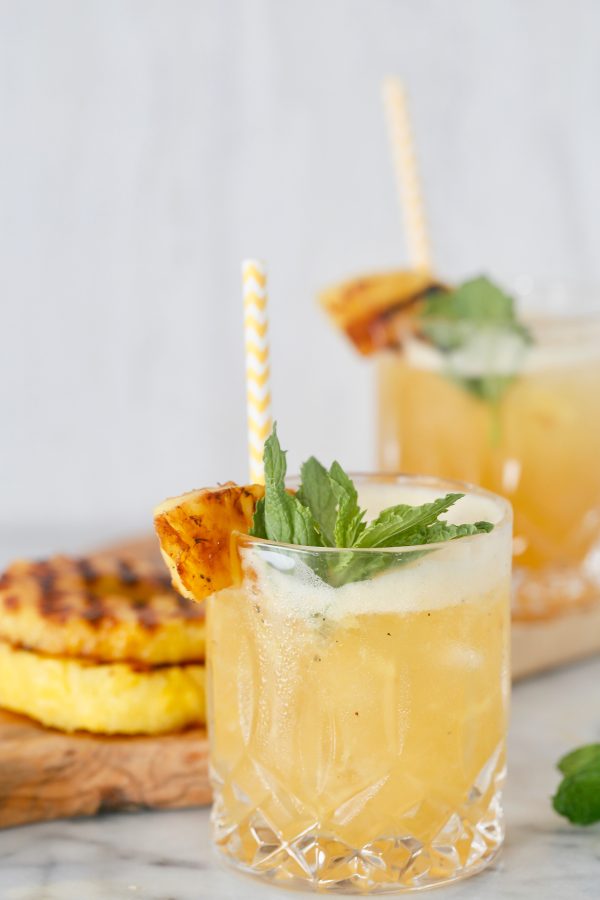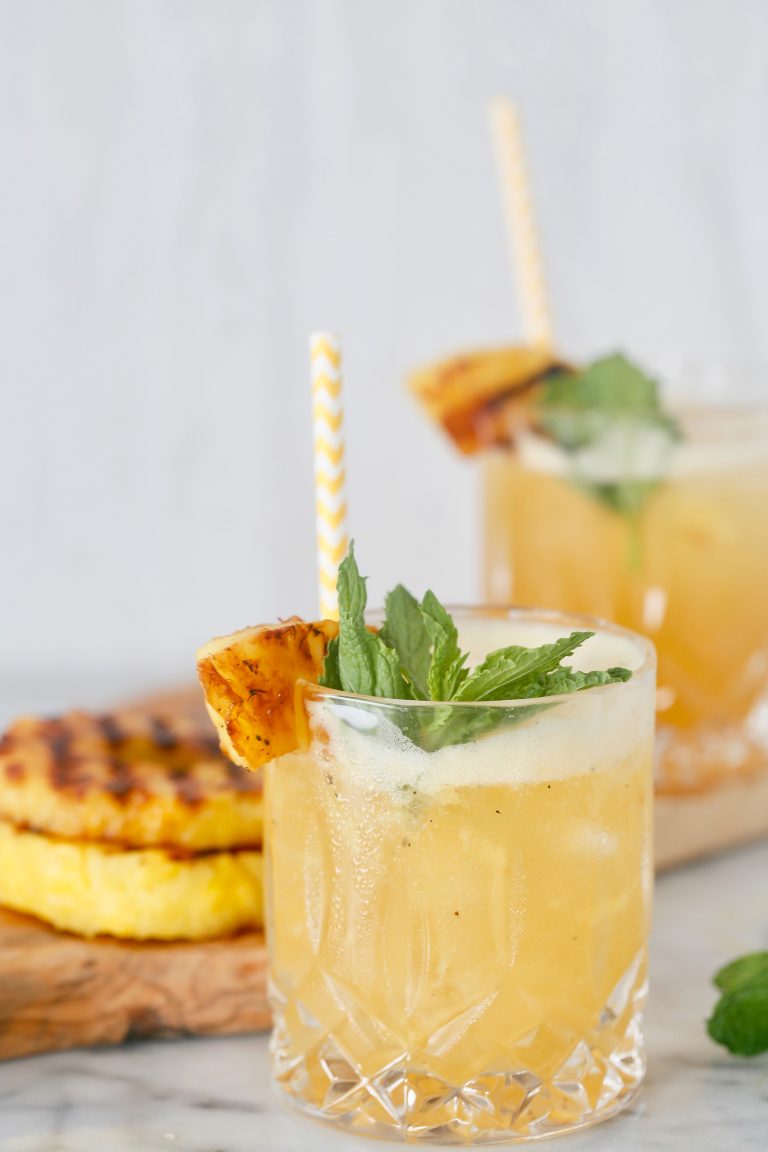 I think the combination of pineapples and lemons is sensational–don't you think? I mean what is more indicative of summer other than lemons and pineapple, that is the reason why I came up with this recipe.
This summer, I was able to take a trip to Spain where I got to visit with family and friends. While there, I spent some time in the kitchen and developed a few recipes. While I was there, I came up with something very similar to this recipe, but have since spent some time perfecting it. The result was this Grilled Pineapple Lemonade, and I really hope you enjoy it!
This Grilled Pineapple Lemonade has an amazing, refreshing, tropical flavor. My original recipe called for regular pineapple juice, but using grilled pineapple instead elevates the taste of this drink. It truly makes a big difference.
Another thing I love about this recipe is how flexible it is. You can make two different versions, a kid-friendly version or a spiked one. Any coconut rum would work great in this drink. So, if you're feeling up to it, add it. I have tried both versions and they are both equally refreshing and delicious.
Some notes to mention about this recipe:
While grilling the pineapple gives this recipe a unique flavor you can also hack the recipe and use bottled pineapple juice instead. If you are in a hurry this would be the perfect solution, so don't be afraid to use bottled pineapple juice.
I don't like my drinks on the sweet side, but you can adjust the amount of sweetness to your taste and add some maple syrup if you like. In my opinion, this recipe is already perfectly sweet.
For the lemonade, I used Florida's Natural Brand Lemonade. Florida's Natural Lemonades are a family favorite of ours: delicious and refreshing on their own, or used in marinades, salad dressings or drinks like this Grilled Pineapples Lemonade. They come in five tasty flavors to play around with in whatever recipe you make, including traditional Lemonade, Lemonade with Strawberry, Lemonade with Raspberry and Peach, Lemonade with Blackberry, and Zero Sugar Lemonade.
I hope you get to try this Grilled Pineapple Lemonade–with a refreshing, tropical, unique flavor, it is nothing short of amazing.
Enjoy!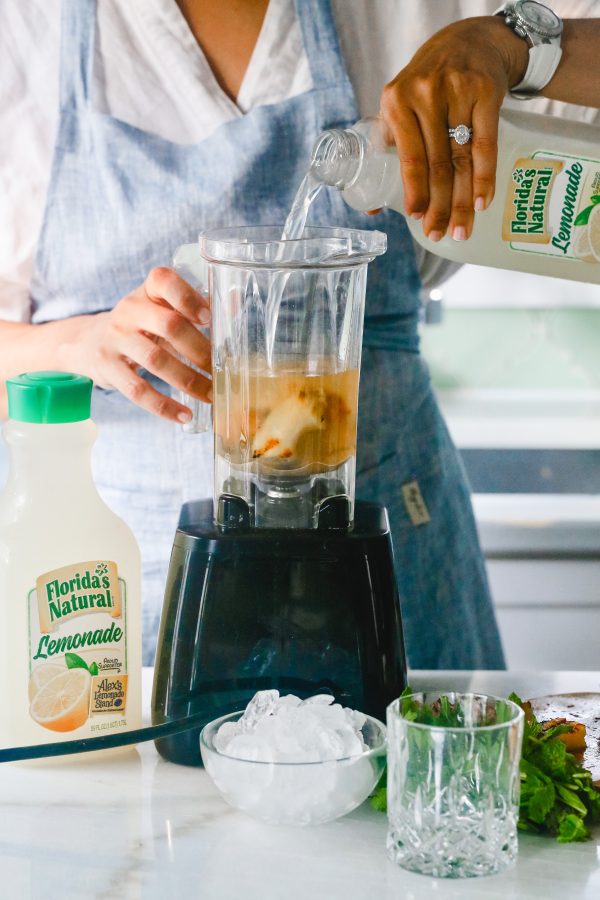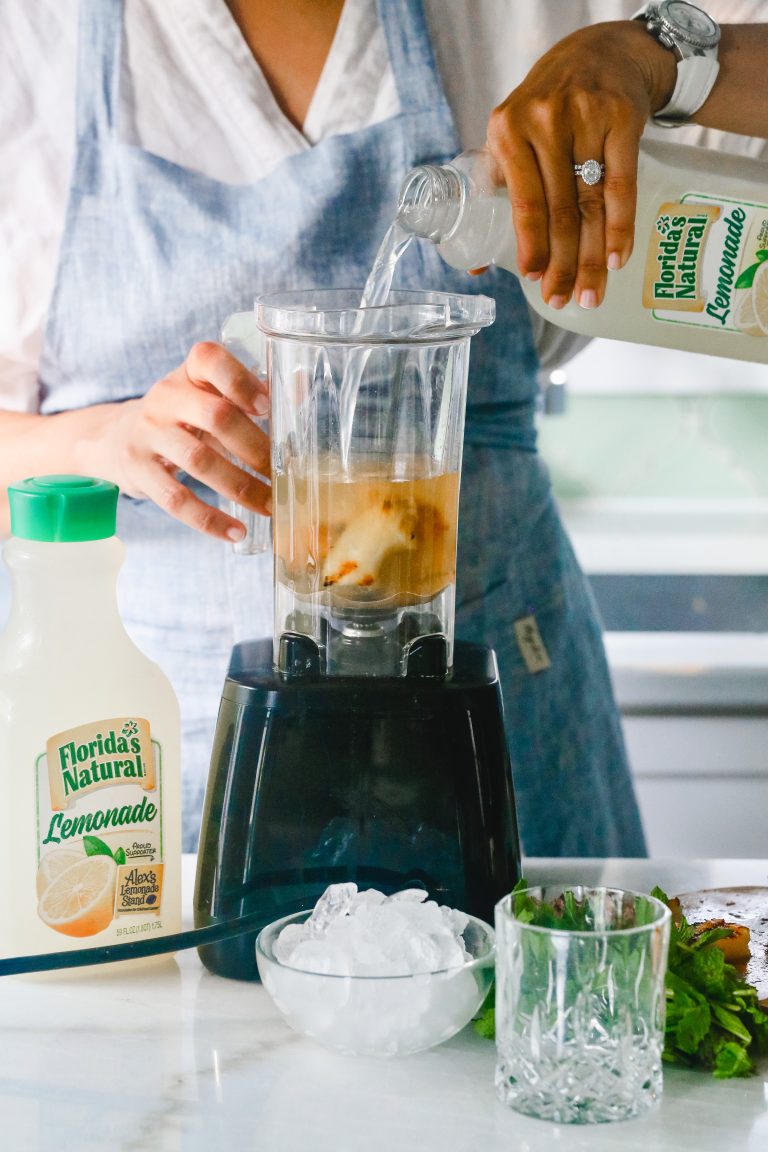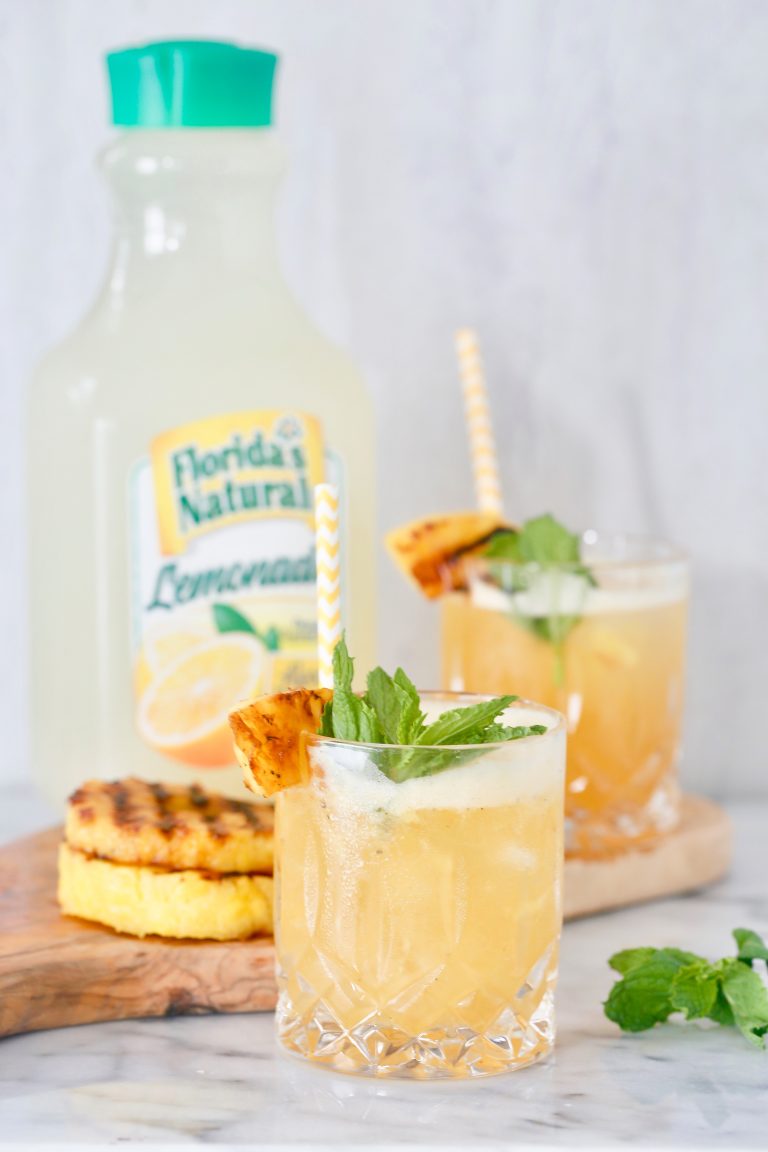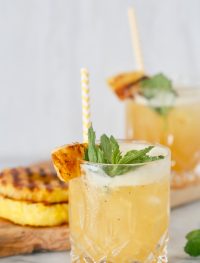 Grilled pineapple lemonade
Yield: 2 servings
Prep Time: 5 minutes
Total Time: 10 minutes
Ingredients:
Directions:
Heat grill or grill pan to medium-high heat. Grill pineapple slices about 5 minutes on each side or till desired. Set aside until cool.
In a blender, blend the lemonade and pineapple until you get a smooth consistency.
Add coconut rum and maple syrup if using and whisk until well combined.