Green bean chickpea salad
It has been a long time since I have made a salad recipe. I need to make many more because with all the veggies we eat I truly should increase my salad recipe list. This green bean chickpea salad is super easy, tasty and gluten free. I hope you get to make it soon.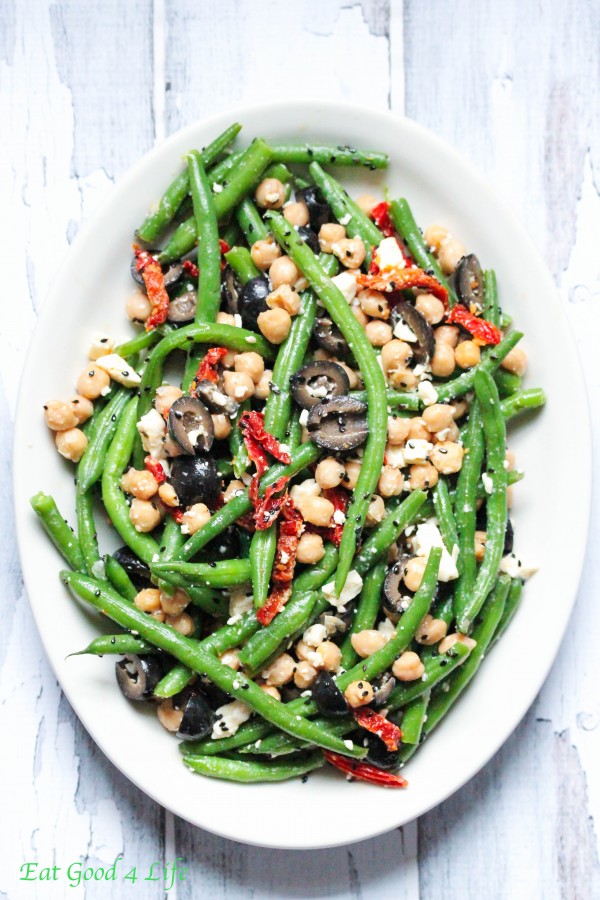 How did everyone enjoyed Halloween? We actually celebrated with a group of Spanish friends last night. 30 friends to be exact, so the crowd was really large. We all are from different places in Spain so it was refreshing to see and connect with some friends that also live here in NJ.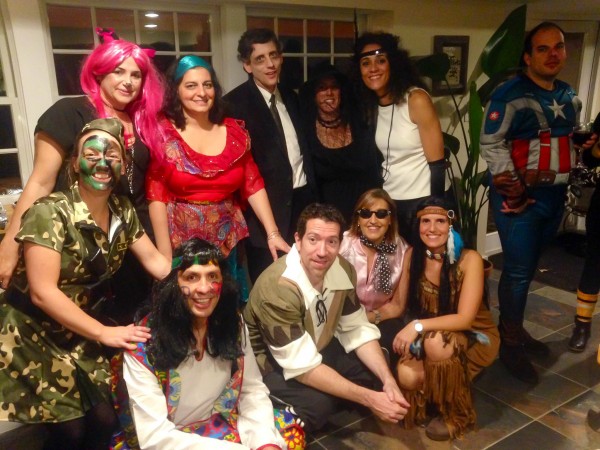 While I was in college living in Staten Island, NYC for almost 10 years, I never meet anyone from Spain. After that I moved to NJ and meet a lot of people from Spain which was super cool.
For the party I took this green bean chickpea salad as well as the chili truffle recipe that I will be posting next week. They both got eaten pretty good. I love taking salads to gatherings since they are super easy to make, healthy and mostly everyone get to eat them.
There was so much food. Each of us took something to eat and drink and between 30 people, well lets just say there was tons of food. I think I ate most of the octopus and sardines. I should have taken a picture but I was too busy stuffing my face with alls sort of Spanish tapas!
Anyhow, I hope you stay tuned for the chili truffle recipe that I will be posting next week but until then I hope you like this easy green bean chickpea salad.
Enjoy!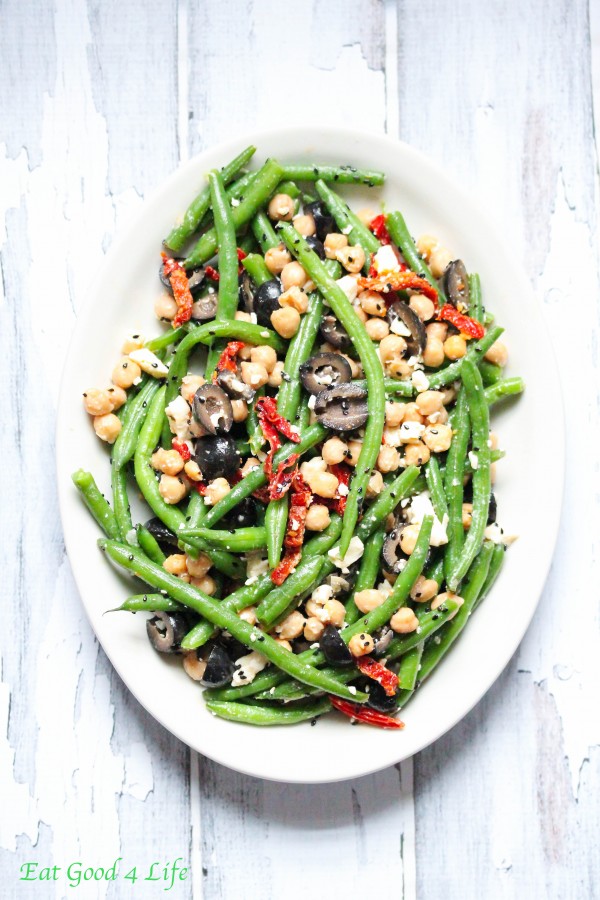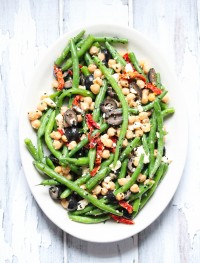 Green bean chickpea salad
Yield: 6 servings
Total Time: 15 minutes
Ingredients:
Directions:
In a double boiler-steamer place the green beans and cook for 6-8 minutes. Run cold water over them when they are tender so that they don't keep cooking.
In a large mixing bowl add the rest of the ingredients. Add the green beans and mix through. Serve. This salad will keep covered in the refrigerator for up to two days.