Gluten free flourless chocolate cake
I am in love with this gluten free flourless chocolate cake. It is so gooey. The chocolate flavor is just sensational. I actually made two versions of this cake, and even though we ate both already, this one was by far my favorite.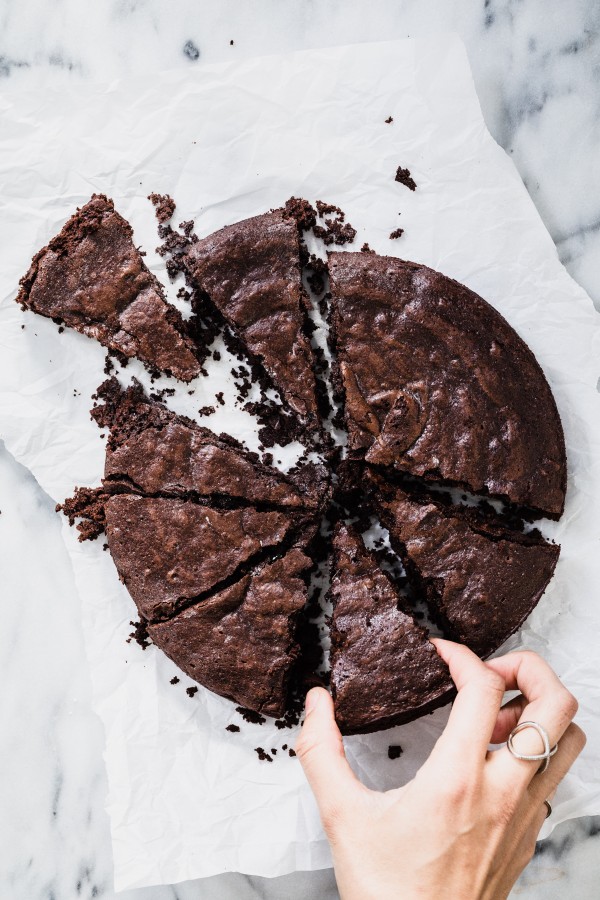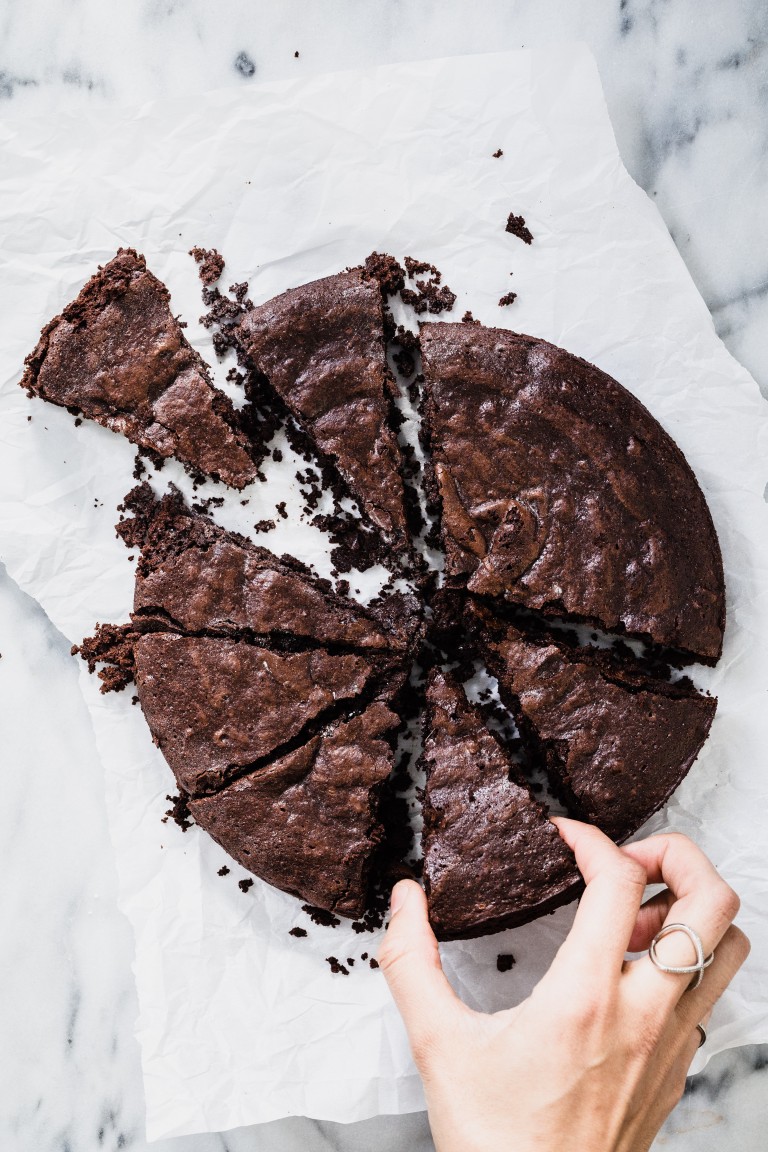 With Valentine's day coming our way, what best to make than a chocolate cake?. This cake not only is out of this world delicious but extremely simple to whip up.
Because I had to perform some experimentation with this recipe we actually had two versions of it to eat. Nothing wrong with that, I just had to make sure not to eat an entire cake all by myself. It was just so good…
For the first cake I used I Can't Believe Is Not Butter and the taste, while good, it was a bit odd. More like a taste of fake butter. The way I can describe it is that taste you get when you go to the movies and eat their popcorn. While the popcorn is suppose to taste like it butter has been added to it, it doesn't. All I can taste is imitation butter flavor.
For the second version I used Smart Balance Original Buttery Spread. The taste was much better. You couldn't taste the butter flavor as much and the chocolate flavor came through much more on this cake version. It gave the cake recipe a more authentic flavor. My family agreed with me so that was good!
I love the fact that Smart Balance Original Buttery Spread is Non-GMO and dairy free. If you haven't tried yet I think you would like it, plus it works great for baking cakes.
I am so in love with this gluten free flourless chocolate cake recipe that I think I am going to make it again over the weekend. My kids wanted me to make something sweet the other day and this cake exceeded their expectations.
If you like chocolate I suggest you try my gluten free flourless chocolate cake version. I think this is going to be one of our favorite to go recipe cakes when it comes to chocolate cake. The perfect chocolate combo that is sure to be a hit for everyone.
Enjoy!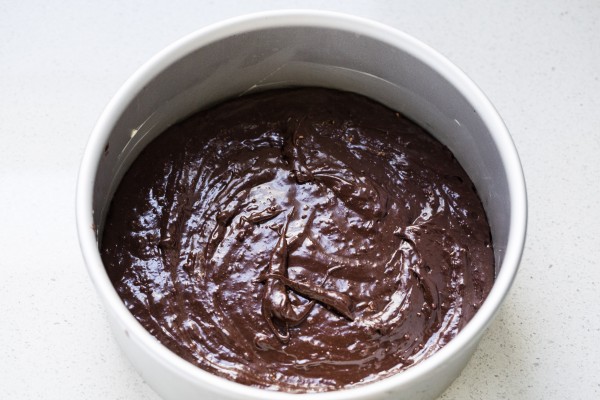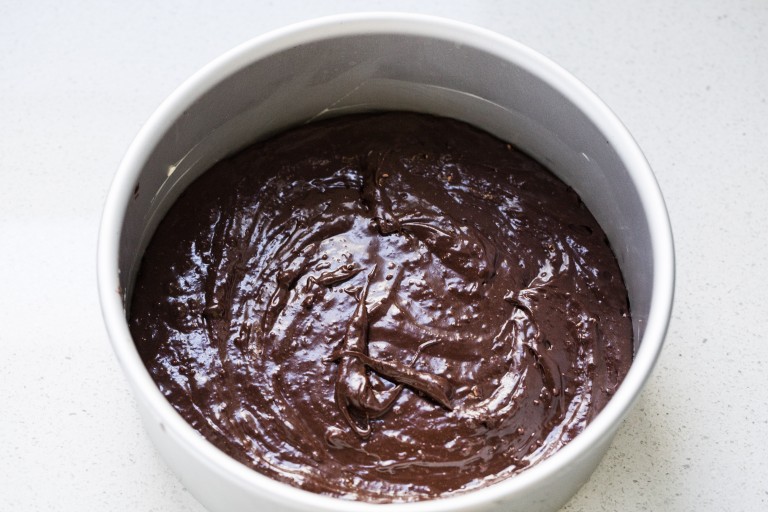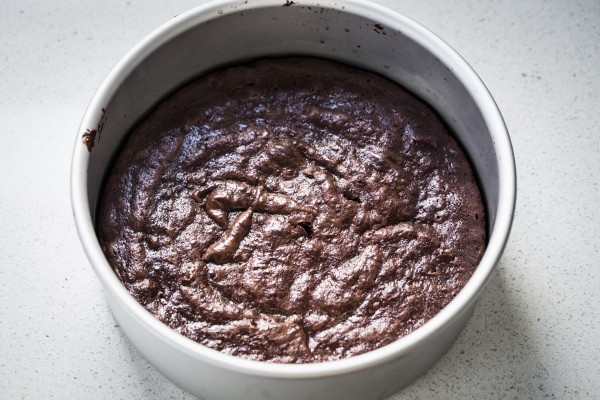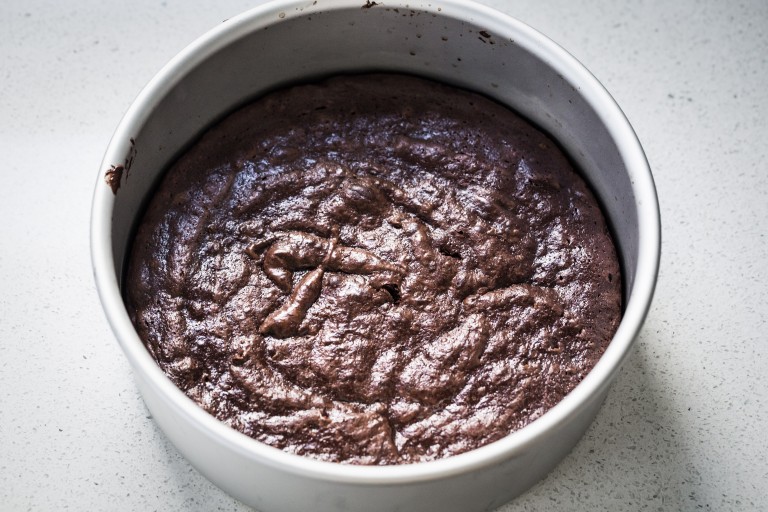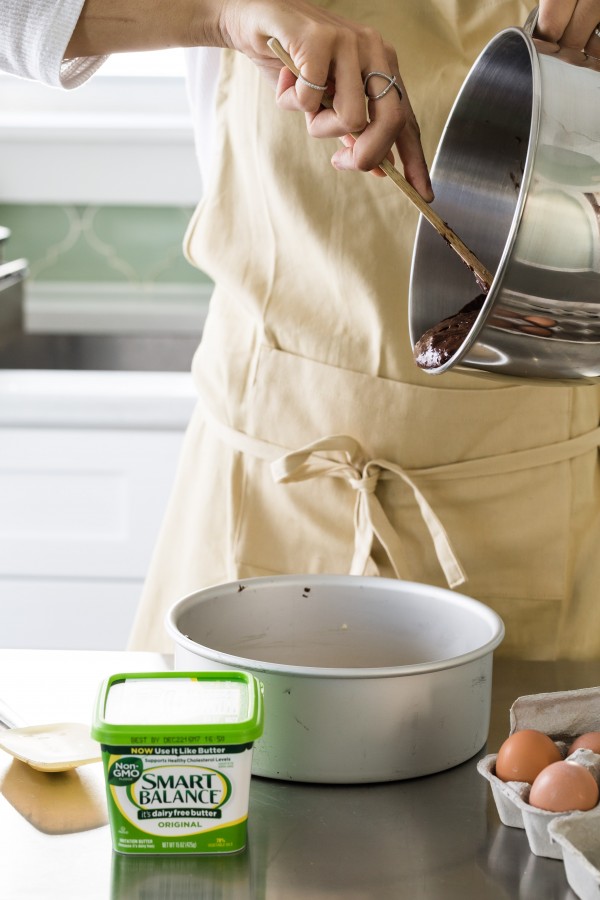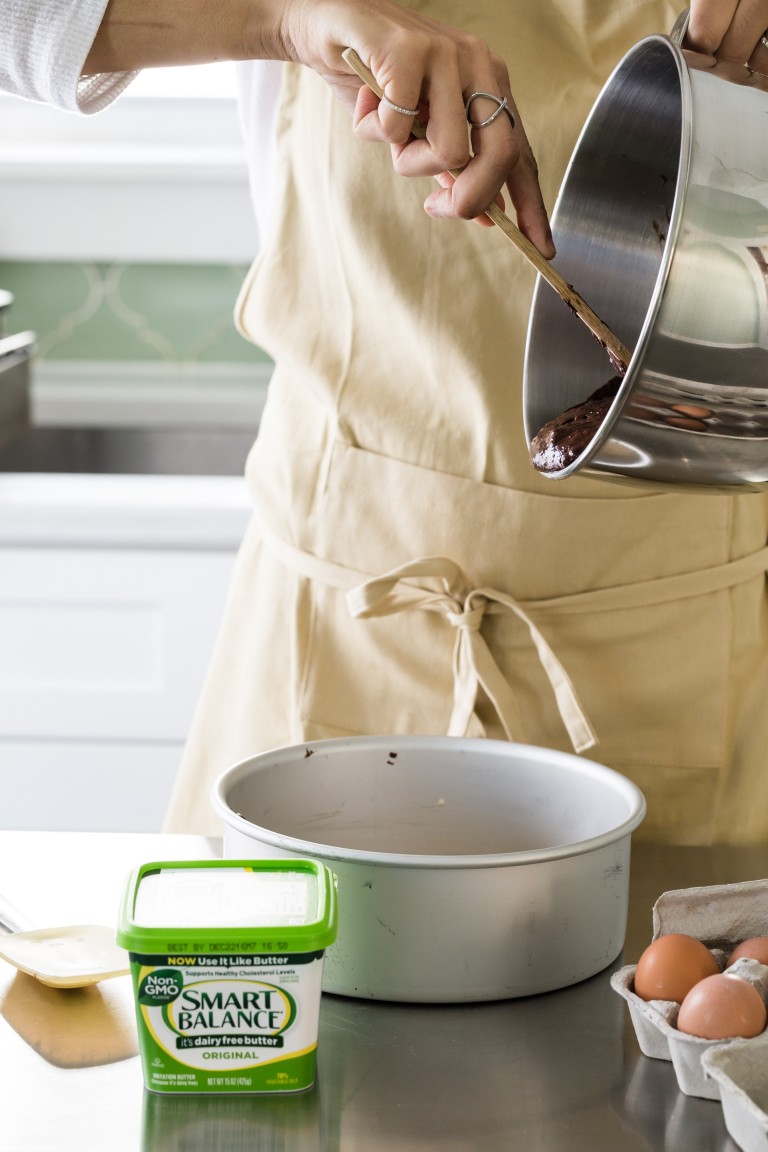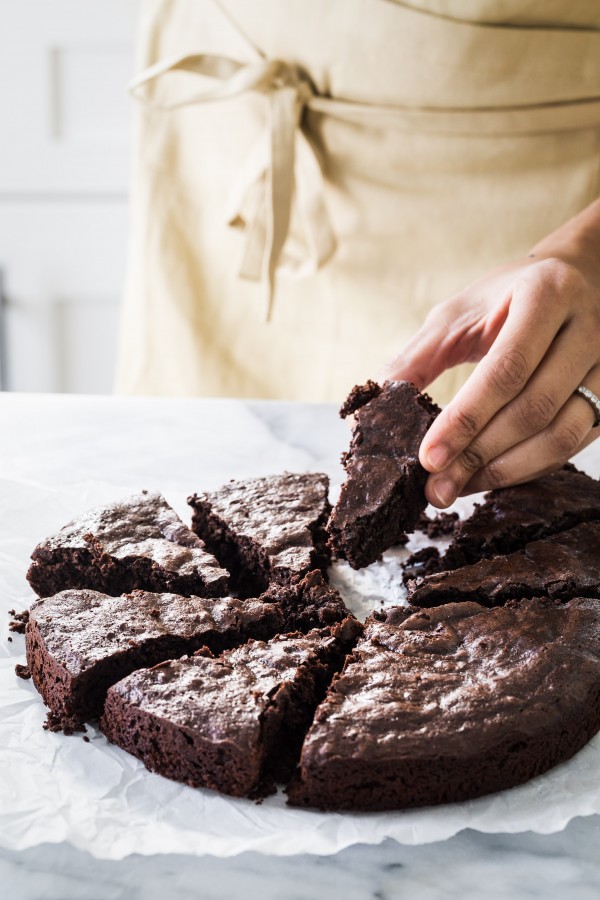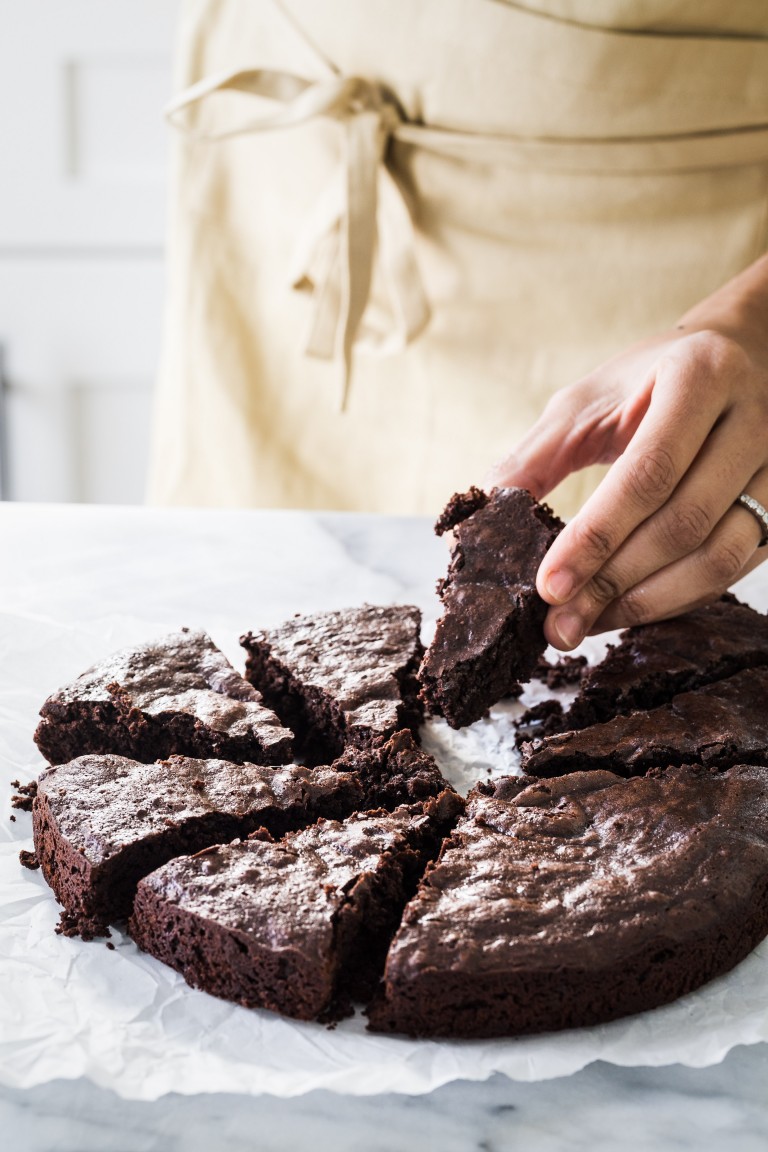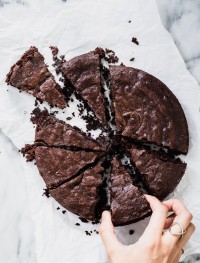 Gluten free chocolate cake
Yield: 8 servings
Total Time: 45 minutes
Ingredients:
Directions:
Preheat oven to 350 degrees F. Line a 8 inch round baking pan with unbleached parchment paper. Set aside.
Combine the sugar and eggs on a stand mixer. Add the vanilla extract, melted spread and combine. With the mixer running, add the melted chocolate.
Turn mixer off and add the baking powder and cocoa powder. Combine on low speed to make sure the cocoa powder doesn't fly every where. Transfer the mixture to the prepared baking pan and bake for 25-30 minutes.
Let the cake cool in the pan and serve as desired.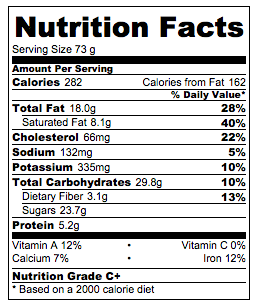 Smart Balance buttery spreads support healthy cholesterol levels already in the normal range.  Clinical research has proven that the right blend of fats may improve your cholesterol ratio when:
– At least 2/3 of your fat intake comes from these products or the Smart Balance Food Plan
– You limit total fat to about 30% of calories (65g per day)
– You limit saturated fat to 10% of calories (20g per day)
– You limit dietary cholesterol to average 300mg or less per day
– You avoid trans fat
– You exercise regularly
This is a sponsored conversation written by me on behalf of Smart Balance®. The opinions and text are all mine.