Cream Caramel or Flan de Huevo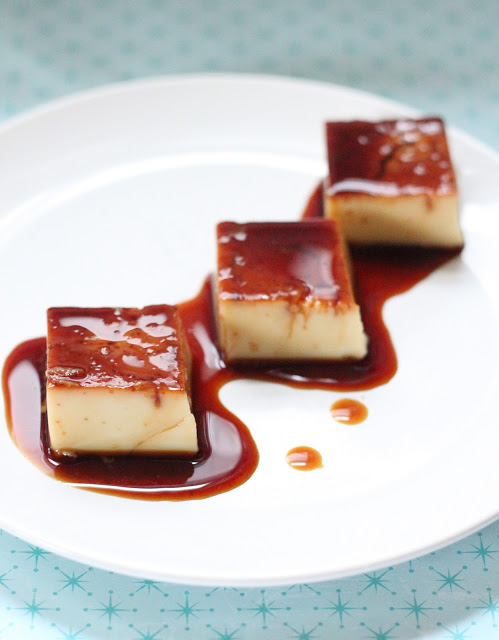 A few weeks ago I posted Cheesecake Flan. This is one of my favorite desserts although this one I just made is without the cream cheese. Both are just superb but my ultimate favorite one would have to be the plain creme caramel version or flan de huevo like we say in Spain.
This is extremely simple to put together and even moreso if you buy the caramel already made like I do (I bring my bottles from Spain, sorry!!). I also bake my flan on an 8 inch pampered chef pan but you can use individual ones or any other pan you may prefer. Just adjust the baking time accordingly. If you are using ramekins your time would be decreased probably by at least 30 minutes.
Anyhow, I love flan, and so does my family. My 8 inch flan lasts approximately 24 hours, well not even that long….Enjoy!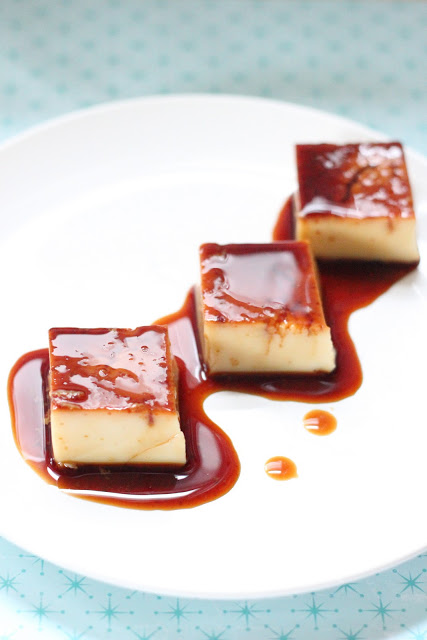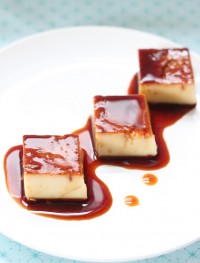 Cream Caramel or Flan de Huevo
Ingredients:
3/4 cup sugar
2/3 cup water
4 eggs
2 tablespoons sugar
1 teaspoon vanilla
2 1/3 cups low fat milk
Directions:
Preheat oven to 325°F. Combine sugar and water in a saucepan. Bring to a boil, and cook without stirring until golden. Pour into preferred pan.
Whisk eggs, vanilla, sugar and lukewarm milk in a bowl. Pour mixture into pan. Put pan inside a roasting pan and add enough hot water to come halfway up the sides of flan pan. Bake for about 1 hour 30 minutes. Cool and chill in refrigerator for about 8 hours.
Invert flan onto a plate and serve.