Chunky zucchini fries
I am totally in love with these Chunky zucchini fries. They are so easy, healthy, nutritious and tasty all in one.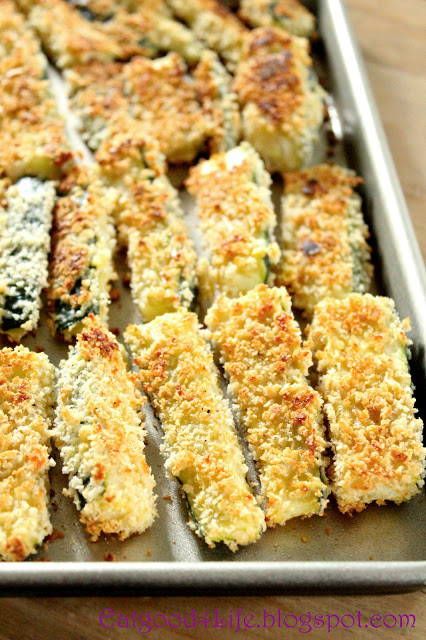 Chunky zucchini fries anyone? I just love these. They are so easy to make and so yummy!!
These Chunky zucchini fries might be a bit messy to put them together with the dipping of the egg and panko breadcrumbs but nothing anyone can't handle.
We actually have these Chunky zucchini fries with sweet and sour chili sauce and they are perfect. My kids love them, although they will take them with ketchup :-)
Super bowl is just around the corner and having something a little bit healthier among all of the starches, fried foods and drinks is not a bad idea.
One thing I have noticed with these is that you must serve them right away, as time goes by the tend to get a bit soggy. They are still good but we do like them crunchy.
Anyhow, I hope everyone has a great time at the super bowl, I know we will!!
Arrange zucchini pieces among two baking trays and bake at 375 for 10-15 minutes. Turn each piece and bake another 10 minutes making sure they get golden brown all over. Serve with your favorite sauce. We do with sweet and sour chili sauce and organic ketchup for the kids.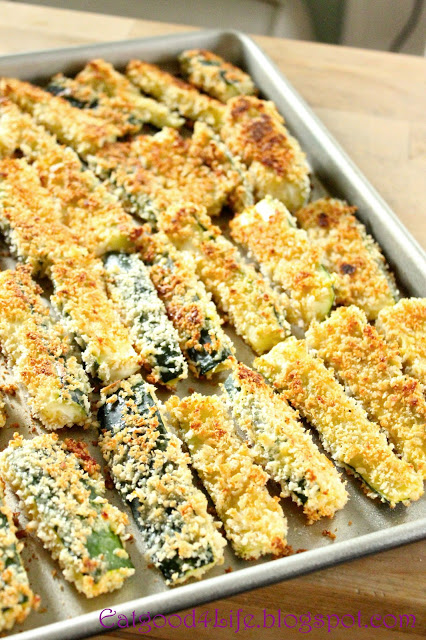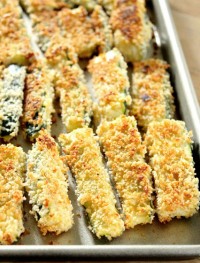 Chunky Zucchini Fries
Yield: 6 servings
Total Time: 25 minutes
Ingredients:
4 Large green zucchinis, cut lengthwise
2 organic eggs, beaten
1-2 cups panko bread crumbs
Dried spices of choice: Garlic salt, oregano, pepper etc
Directions:
Preheat oven to 375F. Lightly spray some oil onto two baking sheets and set aside.
On the mean time have two bowls out and place beaten eggs in one and panko breadcrumbs and spices in another. Dip zucchini pieces in the eggs followed by the panko breadcrumbs making sure you cover them with the eggs and panko through all sides. I do this step twice, egg, panko, egg and panko again.
Bake zucchini for 10-15 minutes, then turn each piece onto the other side and bake further another 10-15 minutes or until golden brown.
Serve immediately with your favorite sauce.
NOTE: If your panko breadcrumbs are too large you can place them in the food processor to make them finer. Additionally, you can season panko breadcrumbs with dried spices. Any of your choice will work!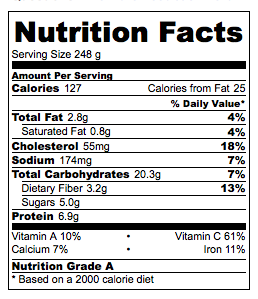 Nutrition facts calculated based on the recipe giving 6 servings.