Chocolate Chip Cranberry Flax Cookies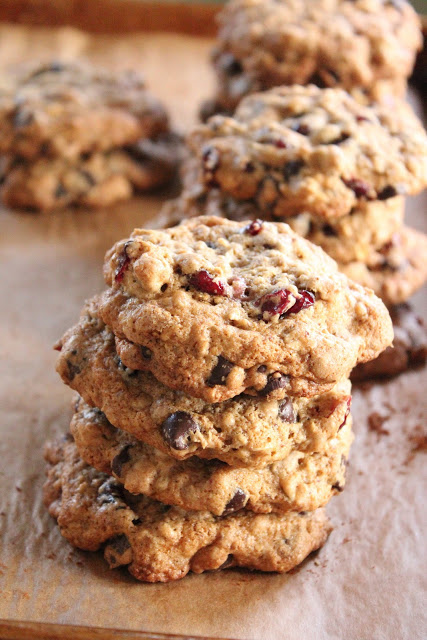 Another success healthy cookie that doesn't taste like it is healthy………. WE LOVE IT
This cookie recipe is going to become one of our ultimate favorite. What to love about it? Besides the amazing flavor? Well….
a) The fact that it doesn't taste like a healthy cookie
b) The cookie batter can be altered to make different versions such as replacing some of the whole wheat pastry flour for cocoa powder, adding nuts, adding other types of fruits etc
c) The fact that the recipe its super simple
d) The fact that is it much more nutritious than other versions out there
For all of these reasons I think this recipe is a super winner so I hope that you try it soon and if you do let me know how you like it!
Enjoy!!
On these pictures you can see the cookies before and after being baked. They were so good they didn't even make it one day :-). I even gave some to friends and they loved them….. I guess that is good!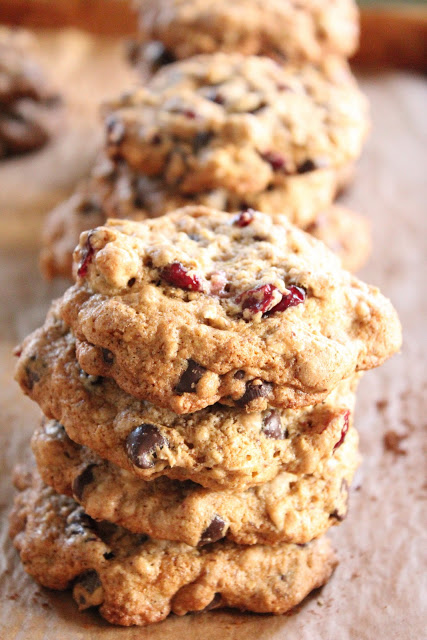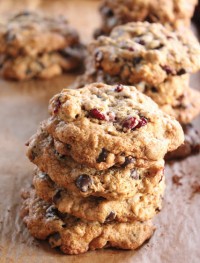 Chocolate Chip Cranberry Flax Cookies
Yield: 14-16 cookies
Total Time: 20 minutes
Ingredients:
Directions:
Preheat oven to 350 degrees F. Line two cookie sheets with unbleached parchment paper.
In a medium bowl whisk oil, sugar, egg and vanilla. Add flour, flax, oats, baking soda, chocolate chips and cranberries and combine. I do this step simply with my rubber spatula.
Drop rounded scoops onto a lined cookie sheet and bake for 10 to 12 minutes.
Cool in the cookie sheet for 1-2 minutes and transfer to a wire rack.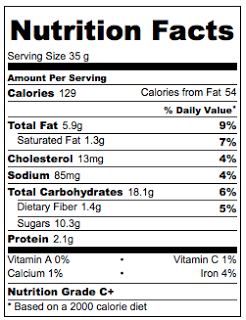 Nutrition facts calculated based on the recipe giving 16 cookies. 1 cookie = 1 serving