Caribbean fish
I have been meaning to make this Caribbean fish for the longest I can remember and two days ago I did. It is so good!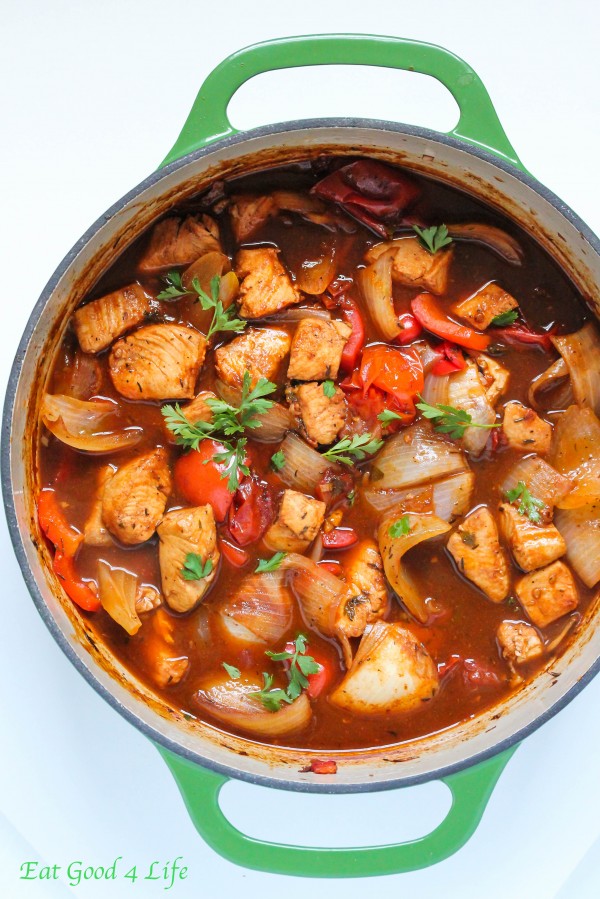 I have this Caribbean chicken recipe that I adore. It is so good. Because it is so good I wanted to make a fish version of it. This recipe was almost identical but the cooking time. It took a lot less time to cook since the fish only needs about 10 minutes, and the caramelization and marinate step was also skipped.
I am going to be making this recipe much more often, so easy and delicious. I think I will be trying it next with shrimp. We haven't had shrimp in months so I think I might get some jumbo size shrimp and try it.
On another note, I am so aggravated right now…. For those that don't know, my house flooded 8/21. Today 10/2 and my house still sits there with no work being done. The insurance company is going back and forth with my construction people because essentially they don't want to pay for certain things, so annoying. On the meantime we are in a crapy 2 bedroom apartment that costs $3600 per month but that they are willing to pay no problem.
They pretty much don't care how long they are taking going back and forth wasting rent money but they don't want to pay for essential items that need to be repaired at my house. What a nightmare I tell  you. I didn't think this was going to be such an issue.
Anyhow, I promised you the recipe last night but I was way to tired after school. So here it is first thing, I hope you get to make this Caribbean fish. It is super easy, delicious and still healthy.
Enjoy!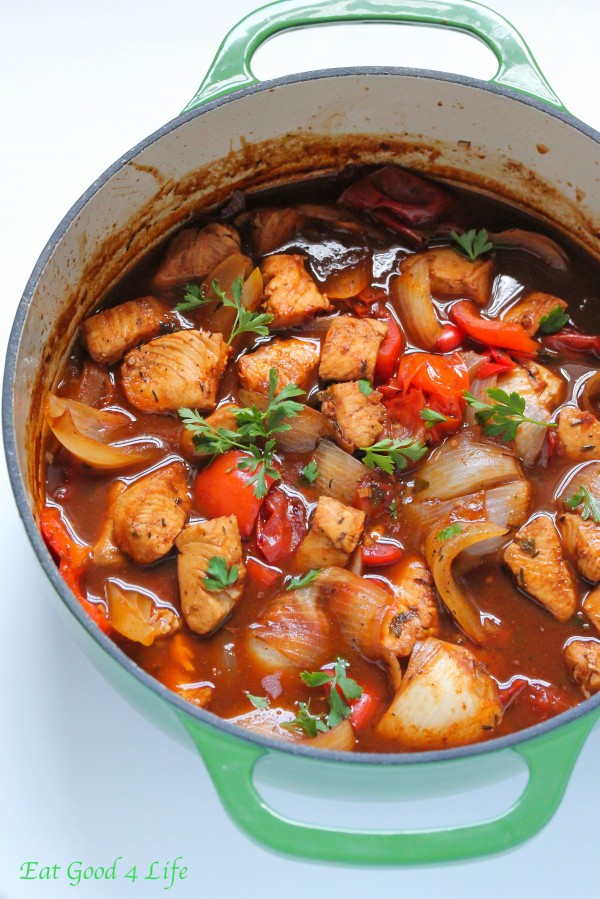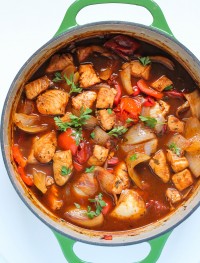 Caribbean fish
Yield: 8 servings
Total Time: 25 minutes
Ingredients:
2 1/2 lbs Mahi Mahi, diced, or any firm fish
2 large tomatoes, sliced into big chunks
2 large organic red bell peppers, cut into large chunks
2 large onions, cut into large chunks
4-6 garlic cloves, chopped
1/2 cup Worcestershire sauce
1/3 cup balsamic vinegar
1/2 cup fresh parsley, chopped
1 tsp celtic salt
1 tsp black pepper
2 tsp dried thyme
2 Tbsp olive oil
1/2 cup organic ketchup
1/2 cup water
Directions:
In a large heavy pot, heat the olive oil over medium to high heat. Add all the ingredients except the fish.
Bring the mixture to a rapid boil, then lower the flame a bit and let it cook for 15 minutes to reduce the sauce and cook the veggies. You may have to stir once or twice. Add the fish and cook further for 10 minutes until the fish is fully cooked. Don't stir too much of the fish will break. Turn heat off when fish is cooked through and serve over brown rice.