Caribbean Chicken
This is another one of my favorite chicken recipes, Caribbean Chicken. It is super tasty and always a hit with everyone.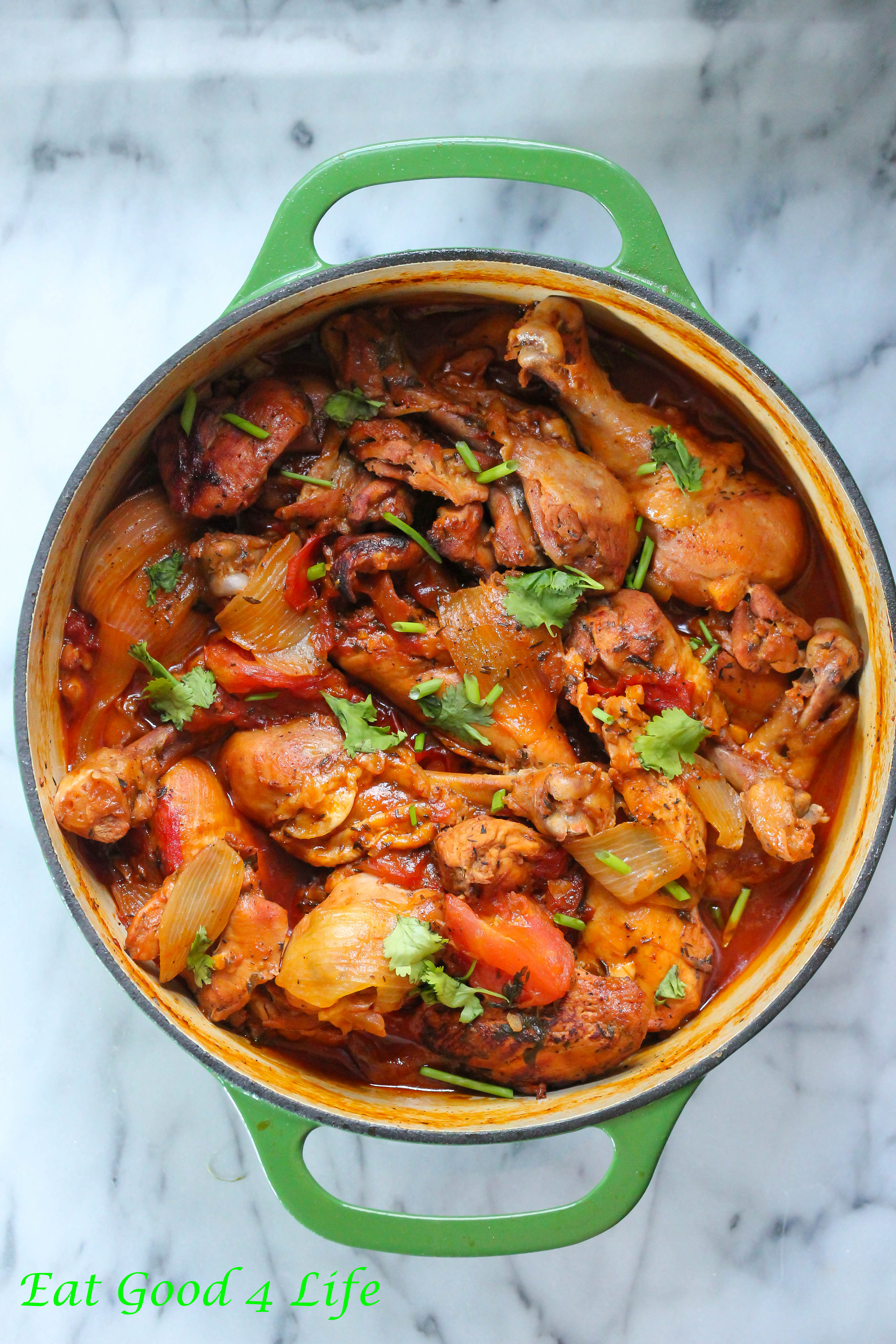 How good is this recipe? Well, let me just tell you that you need this Caribbean chicken recipe in your life is that good. Trust me, if you like chicken, this will become one of your favorite chicken recipes. This recipe has been passed down to one of my best friends, which originally comes from her mother in law's housekeeper while they were living in the Caribbean.
She used to fix this recipe all the time and everyone used to always raved about how good it was. I first had this Caribbean chicken about 2 months ago when I went to my friends house for dinner and she decided to fix it. When I tasted it I had to have the recipe at once. Since then I have made this recipe several times. I am not much of a poultry or meat eater but between this Caribbean chicken, the Moroccan chicken, the parsley and garlic chicken cutlets, and chicken paprikash I made a while back I think is going to be hard to beat these chicken recipes.
I think my chicken recipe repertoire has gotten a lot better in the past month, however, I think I am going to take a brake from the chicken and focus more on veggies and fish for a while. Anyhow, a few suggestions for this dish:
Make sure you use a big bowl to marinate the ingredients. The bigger the better.
Turn ingredients around 2-3 times while marinating to make sure all of the liquid distributes equally over the ingredients.
Cook Caribbean chicken in a big, more like huge, pot :-) Well this is a super winner chicken recipe.
If you make it serve it with brown rice. It goes perfect with it.
Enjoy!
Place the ingredients in your preferred big bowl and mix through. Cover and place it in the fridge for 30 minutes to 1 hour.
Place the sugar in your preferred heavy pot and when it is bubbling and turning brown take the chicken pieces out of the bowl and add it to the hot pan to brown on all sides as best as you can. It's OK if some sides don't brown. Mine are never perfect. Then place the marinated ingredients in the pan plus ketchup and about 1-2 cups of water.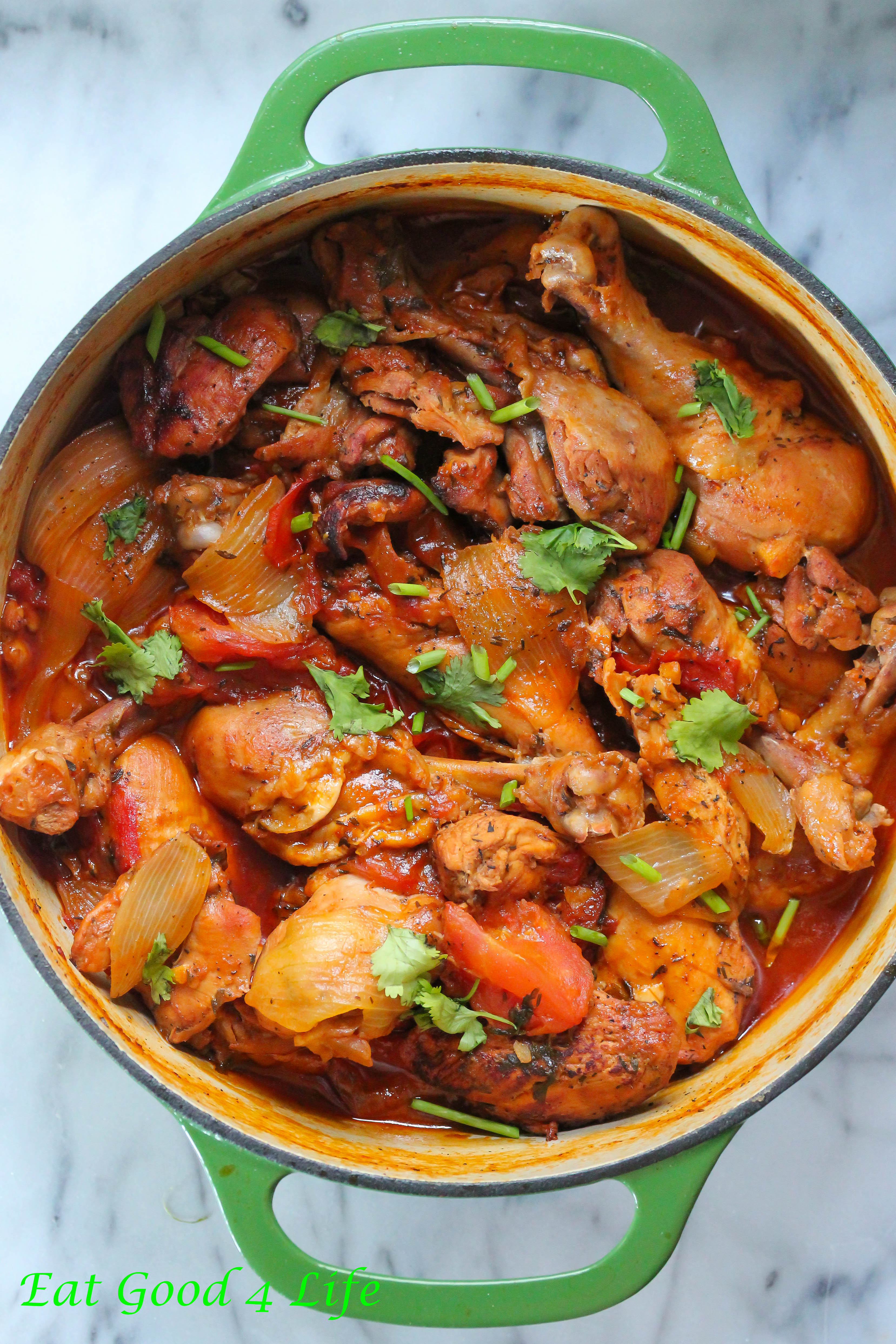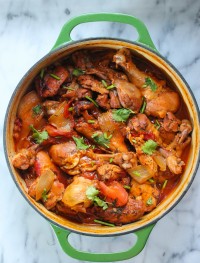 Caribbean Chicken
Yield: 8 servings
Total Time: 1 hour 20 minutes
Ingredients:
1 whole small organic chicken cut into pieces, or 3 lbs chicken breast cut into large chunks
4-6 organic chicken thighs
4-6 organic drumsticks
2 large tomatoes, sliced into big chunks
2 large onions, cut into large chunks
4-6 garlic cloves, chopped
1/2 cup Worcestershire sauce
1/3 cup balsamic vinegar
1/2 cup fresh parsley, chopped
1 tsp celtic salt
1 tsp black pepper
2 tsp dried thyme
3 Tbsp olive oil
2 tbsp unrefined sugar
1/2 cup organic ketchup
Directions:
Place first 12 ingredients into a large bowl and mix well. Let chicken stand in seasonings for at least 30 minutes, like in the pictures, cover and place in the fridge. I have done between 30 minutes to 1 hour most times. In a large heavy pot, this is what I used, heat oil over high flame.
Add the sugar distributed through the bottom of the pan like in the pictures. When the sugar begins to bubble and color is getting a pale to dark brown take chicken pieces and arrange them into the pan. Cook them on all sides until they brown a bit for about 2-3 minutes.
Add ketchup, marinade, 2 cups of water and stir until blended. Bring chicken to a rapid boil, then lower the flame, cover pan partially, and let cook for 1 hour stirring in between 2-3 times.
Sprinkle some fresh herbs if desired and serve over brown rice.
NOTE: If you have too much liquid at 45 minutes, uncover the pot and turn the heat to a high setting. Some of the liquid will cook away. I like my gravy on the thicker side so this is what I do around 45 minutes.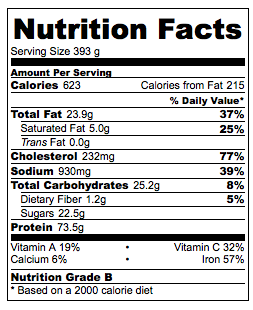 Nutrition facts calculated based on the recipe giving 8 servings.