Cardamom orange coffee cake
This recipe is sponsored by Florida's Natural. I used their product to make this delicious Cardamom Orange Coffee Cake. The opinions and text are all mine. The end.
I am really excited to be sharing this Cardamom Orange Coffee Cake recipe with you. Topped with a layer of sweet cardamom infused topping and a moist orange batter, this is the perfect cake to pair with your morning coffee or afternoon tea.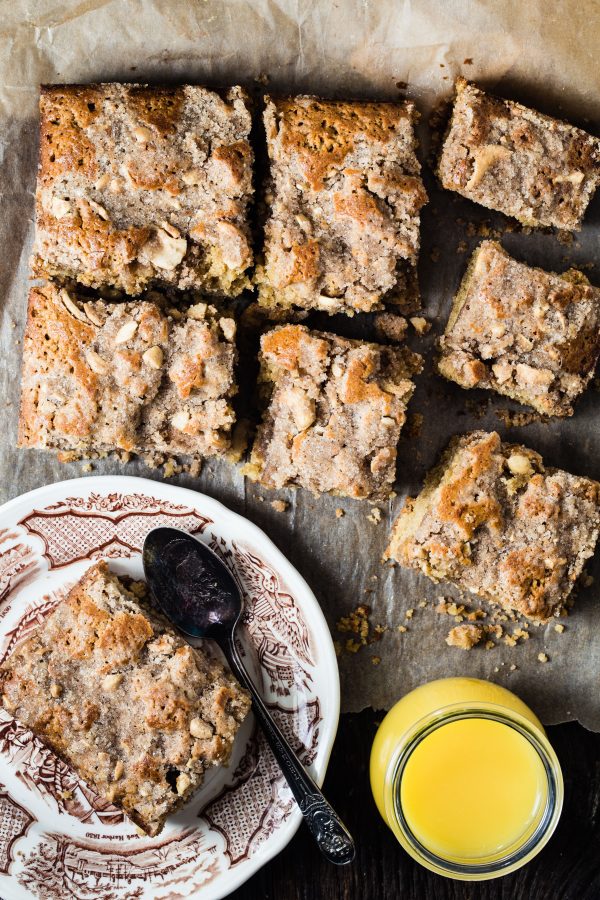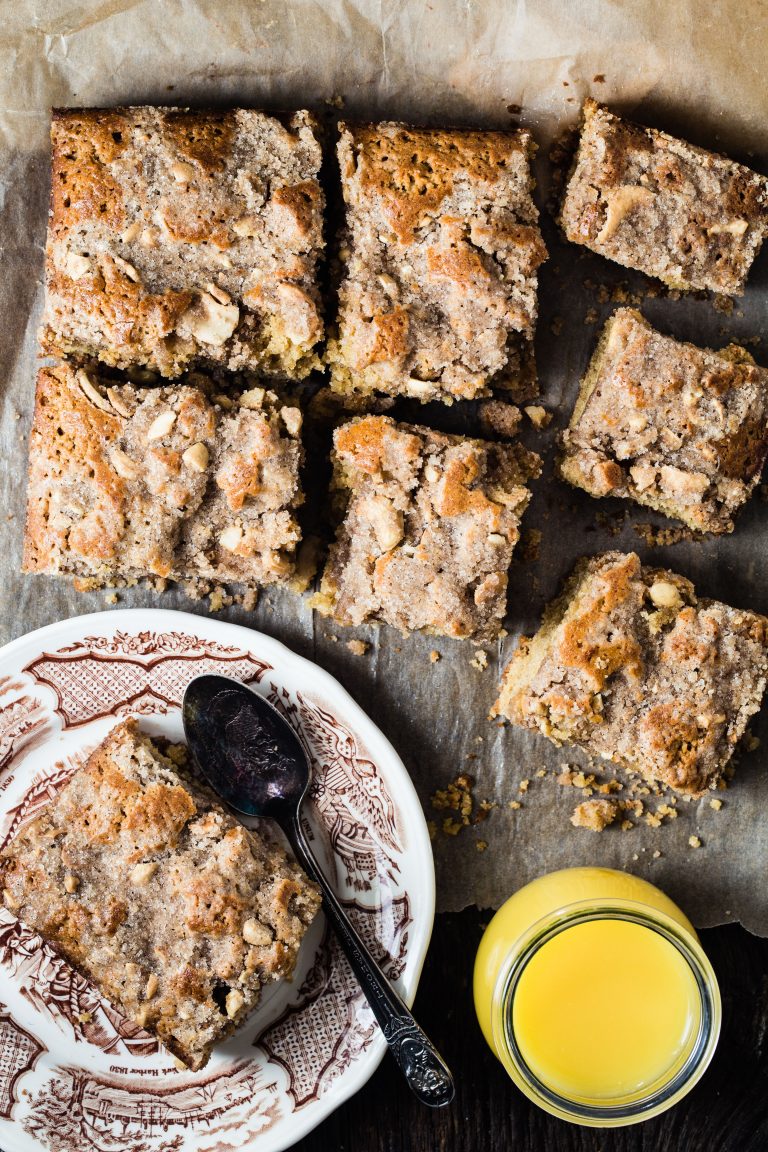 After making cardamom ice cream a while back I thought of incorporating cardamom into an orange coffee cake recipe that I have been wanting to make for quite some time. This awesome breakfast baked good is inspired by my aunt, who used to make it for me when I was little. When it comes to coffee cakes with crumb toppings I tend to decrease the amount of sugar that goes into the batter. And my aunt's recipe was on the sweet side, so I tried to recreate that sweetness using natural ingredients.
I reduced the amount of sugar in the batter by using Florida's Natural® Brand Orange Juice, which is made from one simple ingredient — Florida oranges, which provides just the right amount of sweetness. And the best part? There aren't any added sugars or preservatives. Just juice, which is how it should be. Plus, orange juice gives the batter additional nutrients, since one glass of juice provides nearly two servings of whole fruit, along with essential vitamins and minerals like vitamin C and potassium.
This Cardamom Orange Coffee Cake is perfect to pair with your morning coffee or afternoon tea. My kids actually have it as an after-school treat, with a tall glass of orange juice or milk. Either way is great!
In fact, my family devoured this coffee cake right away – two days after baking, to be exact! I actually ended up making the batter again for muffins. I added a bit of orange zest and they turned out sensational. My kids ended up taking them to school in their lunch boxes for a few days. I also love making muffins since they are so convenient and can be grabbed on the go.
If you are looking for a coffee cake recipe that is moist and infused with awesome flavors, I hope you give this Cardamom Orange Coffee Cake a try. I know you won't be disappointed!
Enjoy!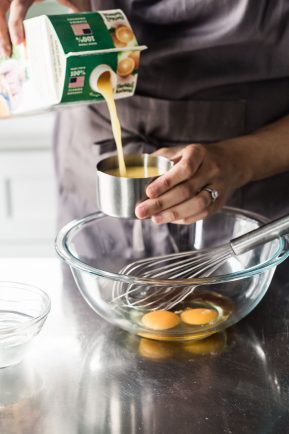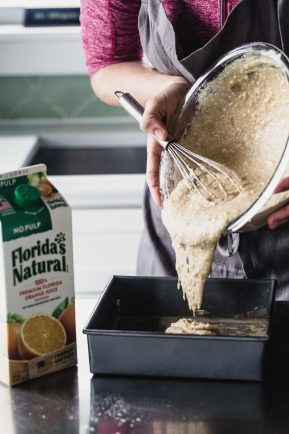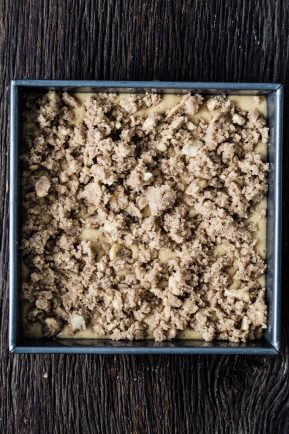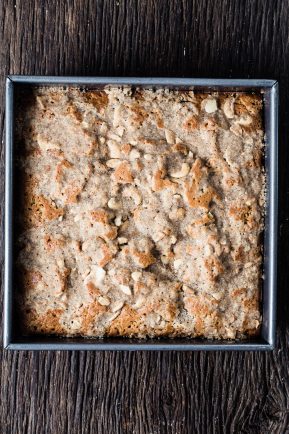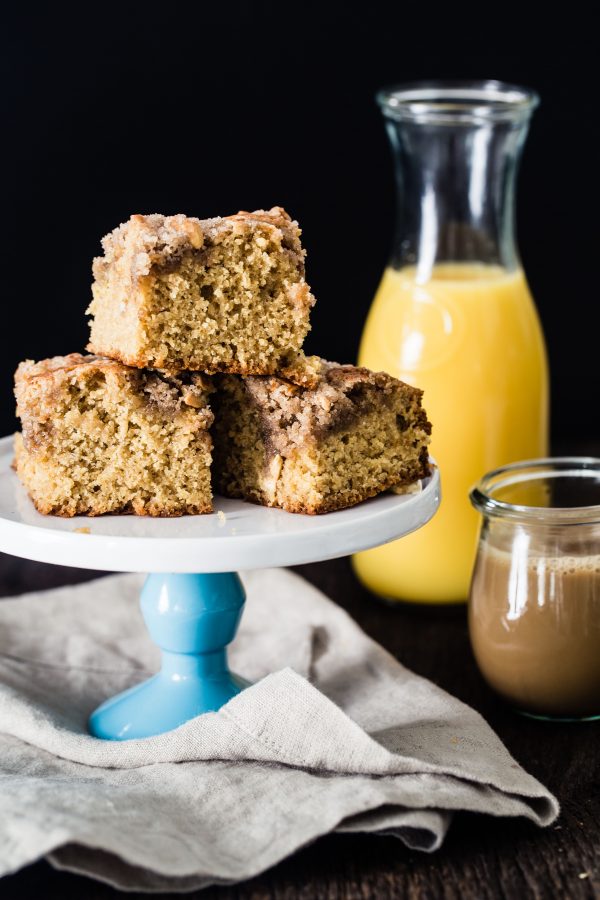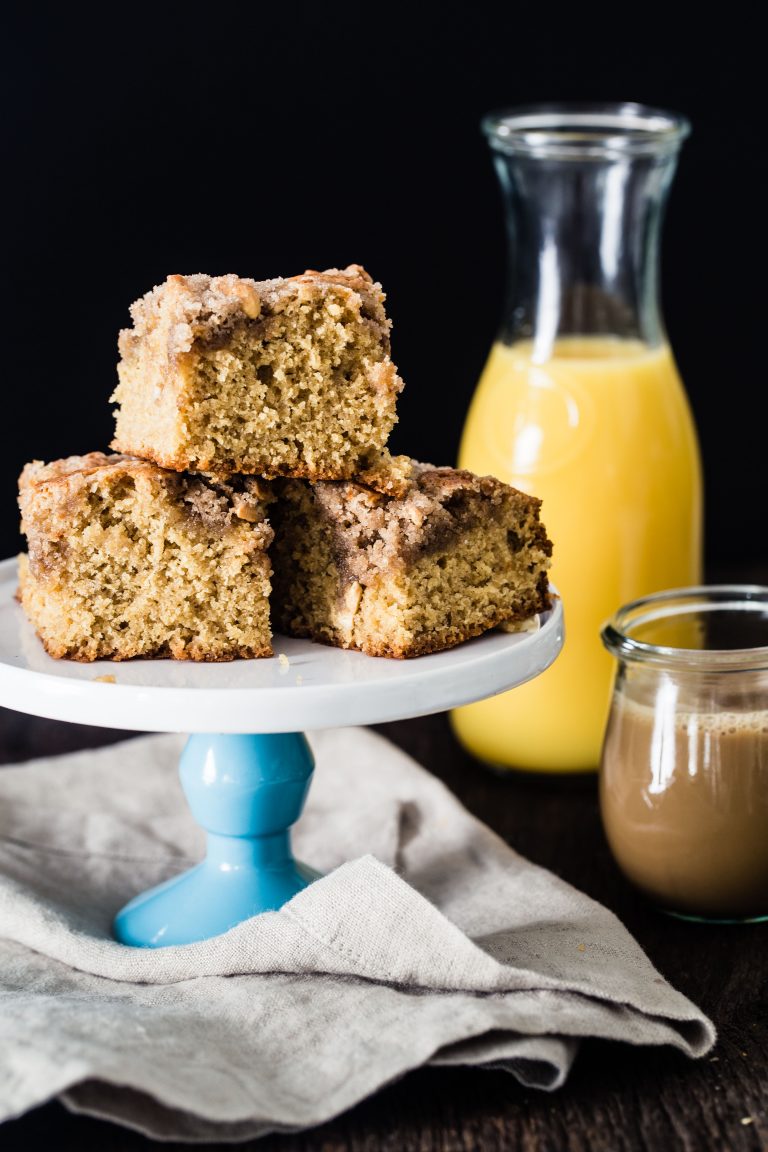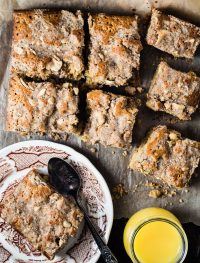 Cardamom orange coffee cake
Yield: 12 servings
Total Time: 1 hour
Ingredients:
Directions:
Preheat oven to 350 degrees F. Grease and flour a square 9x9x2 baking pan. Set aside.
Add eggs, vanilla extract, melted coconut oil, sugar and orange juice in a large mixing bowl. With a wire whisk, stir until the mixture is combined. Stir in flour and baking powder.
Transfer the batter to the prepared baking pan. In a small mixing bowl, mix the topping ingredients until they come together. Arrange the topping over the cake and bake for 40-50 minutes.
Let the cake cool in the pan for a few minutes before cutting and serving.
NOTE: You can add cinnamon or ginger instead of cardamom if you like. Which ever spice you like best. It will work with any of them.