Caramelized sweet potatoes
Today I am doing something different and even though I am posting a recipe, this caramelized sweet potatoes, I am also reviewing one place that we get to have lunch sometimes.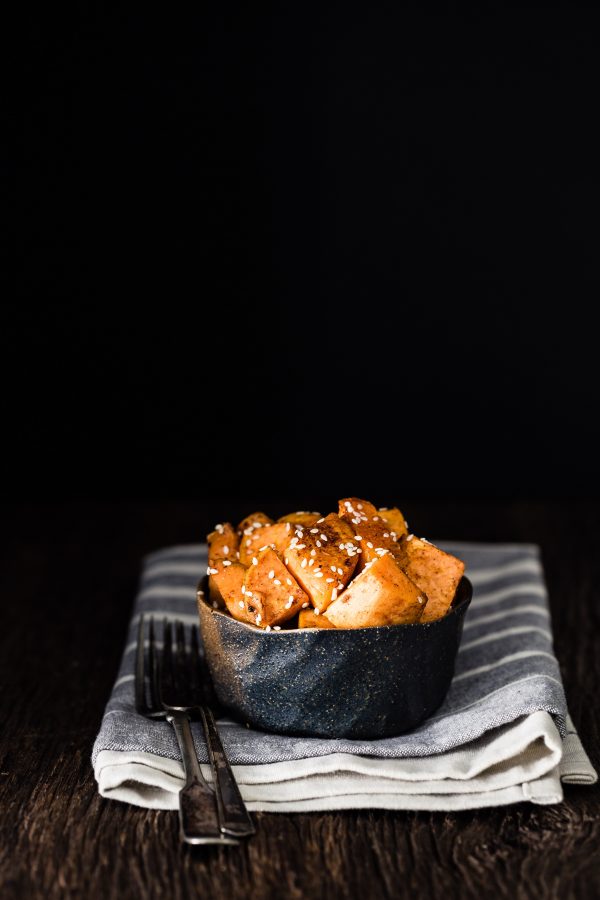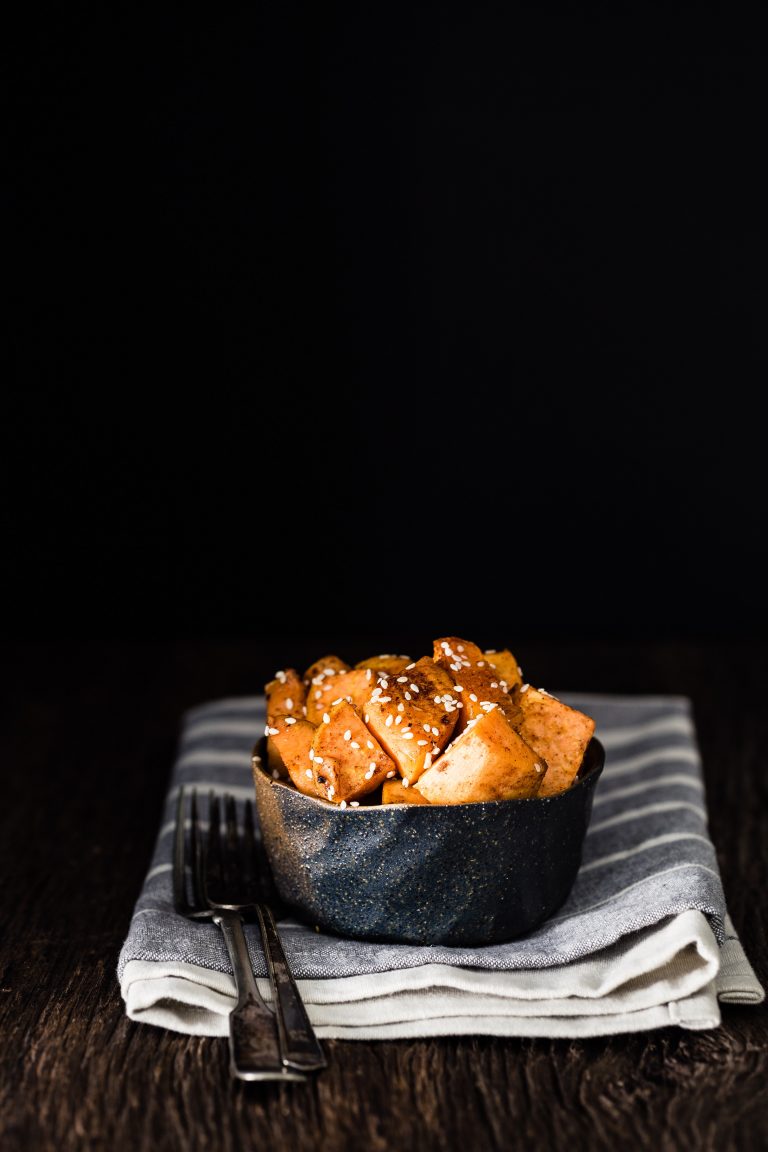 The place is Noodles & Company which uses globally-inspired recipes and fresh ingredients to give guests real, crave-able flavors. They don't use any artificial flavors, colors, sweeteners, or preservatives on their core menu, which for me is of most importance.
At Noodles & Company, dishes are made fresh to order every time, which also includes the ability to customize the fresh ingredients already loaded in the bowls. Every time we go I always add extra veggies to our dishes. You can add extra vegetables or extra protein to your bowls, so more often than not, we do.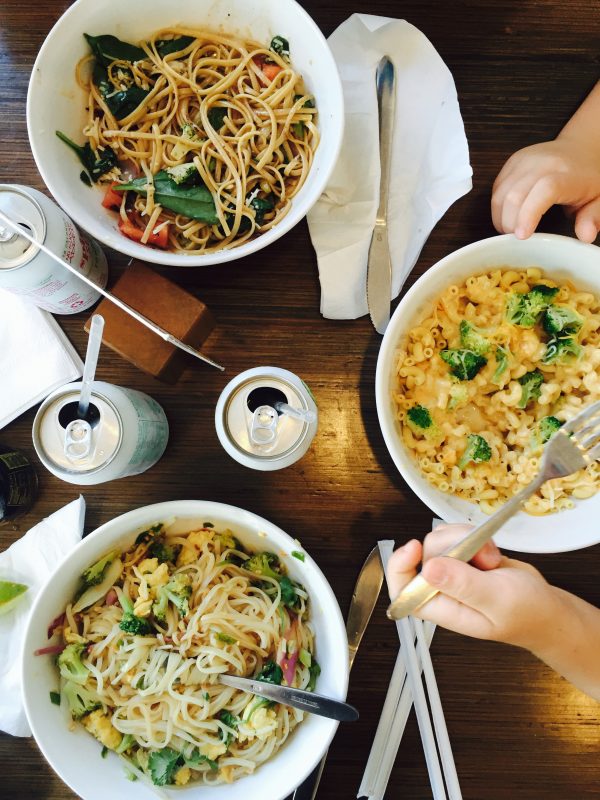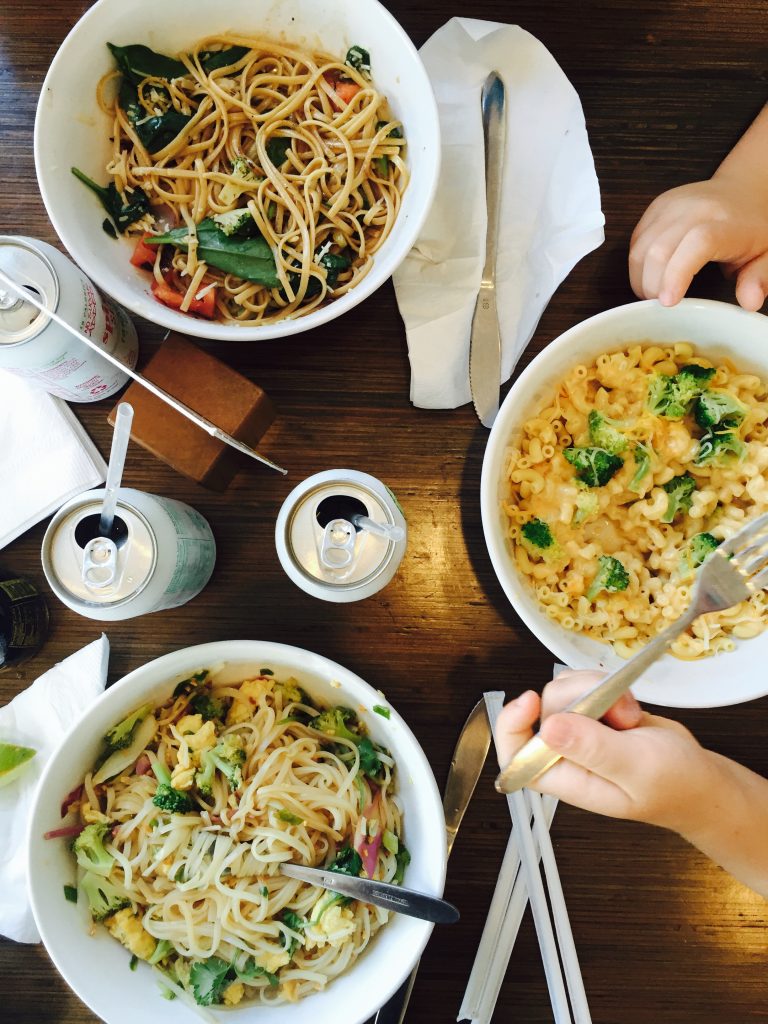 For the little ones, if they don't want to try a world flavor they are not familiar with, they can stick to a regional favorite – Wisconsin mac and cheese. What kid doesn't like mac and cheese? As you can see you can add veggies to it which in this case I added extra broccoli to all the dishes, mac and cheese, Pad Thai and Whole Grain Tuscan Fresca. To find the nearest Noodles & Company to you visit this link.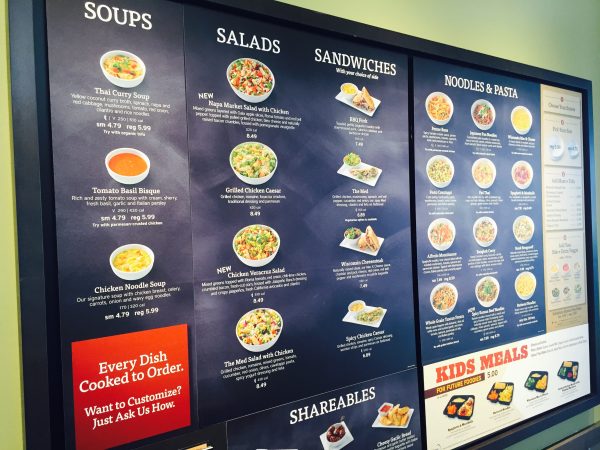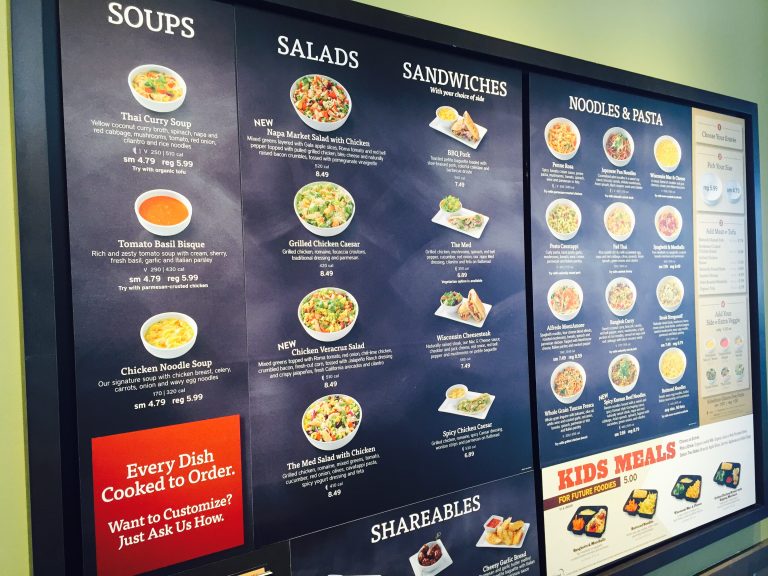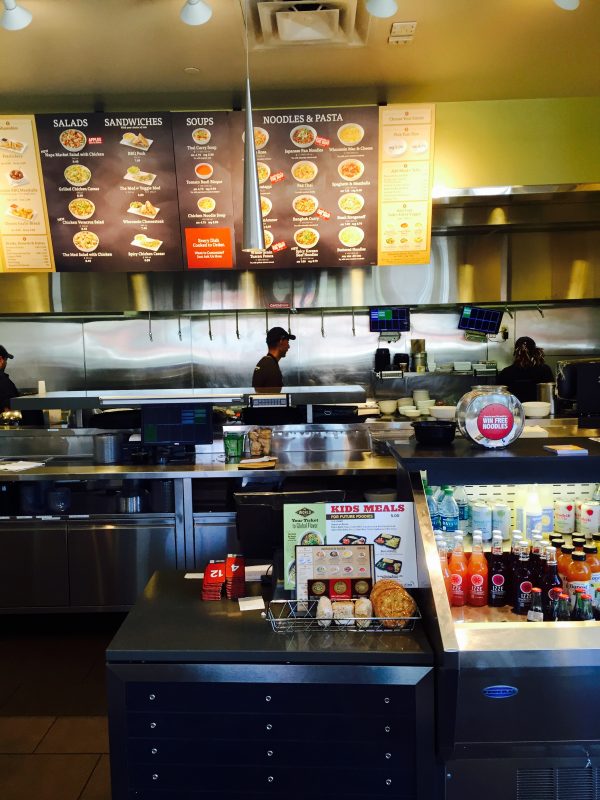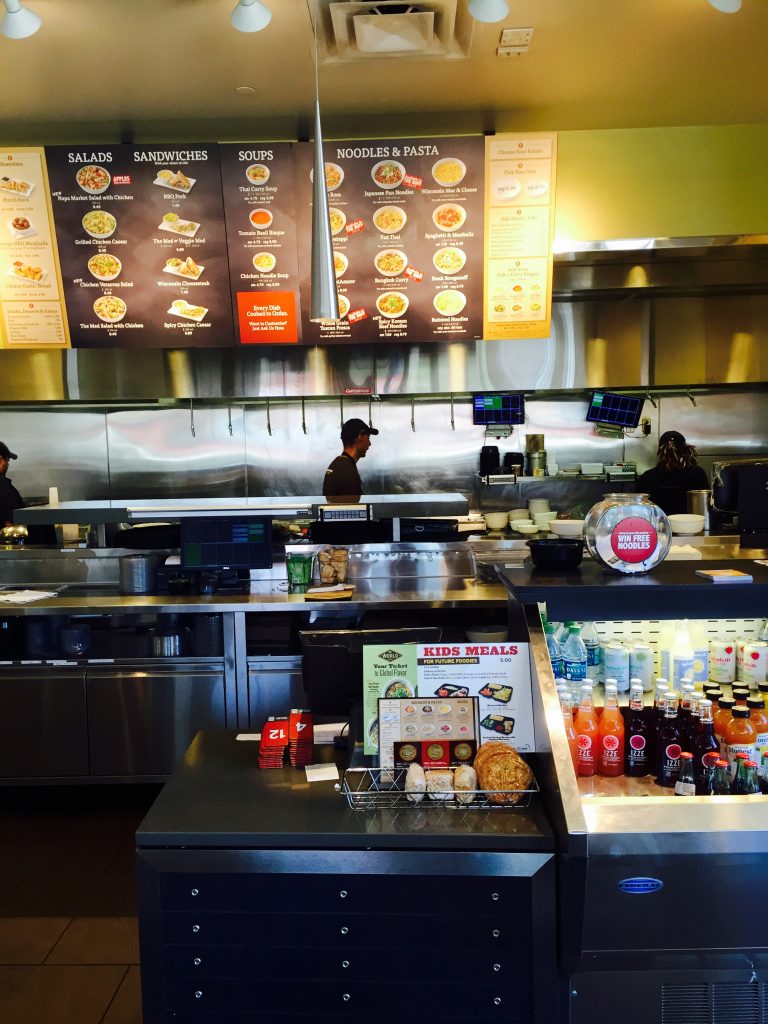 As you can see there are many dishes inspired by flavors around the world that you can choose from. Tasty, fresh, delicious and healthy for you.
Now because we had an Asian styled lunch at Noodles & Company, I wanted to make a dessert that was also Asian-inspired. Believe it or not Caramelized sweet potatoes is something that it is served in many Korean restaurants. This recipe, Goguma Mattang, actually originated in China but it is most used in Korea.
It is normally fried but my version is baked which is healthier and less messy.
To make the sweet part of the caramelized sweet potatoes I used maple syrup but you can also use honey. I have seen original recipes use sugar but I prefer to stink with any of these two alternatives instead. Either maple syrup or honey will work. Just make sure that you sprinkle some sesame seeds at the end to give it that Asian inspired hint.
Enjoy!
GIVEAWAY
Noodles & Company is also providing me with 3 $25 gift cards to EG4L readers.
All you have to do is LET ME KNOW what dish you would like to try in the comments below.
I will pick 3 winners 9/17, good luck!
Also, note my promo code EATGOOD – You can get $4 off $10 when you order online using EATGOOD promo code thru 9/30. Good for 5,000 redemptions!!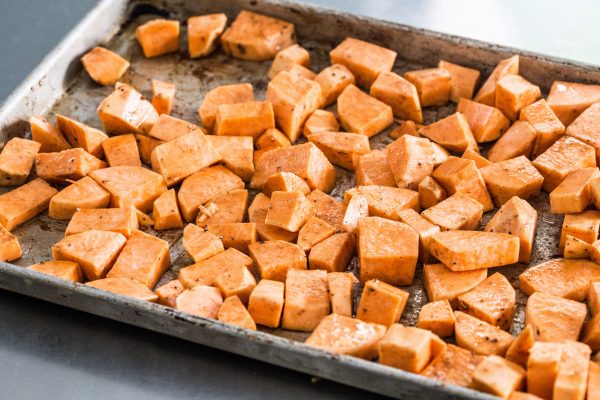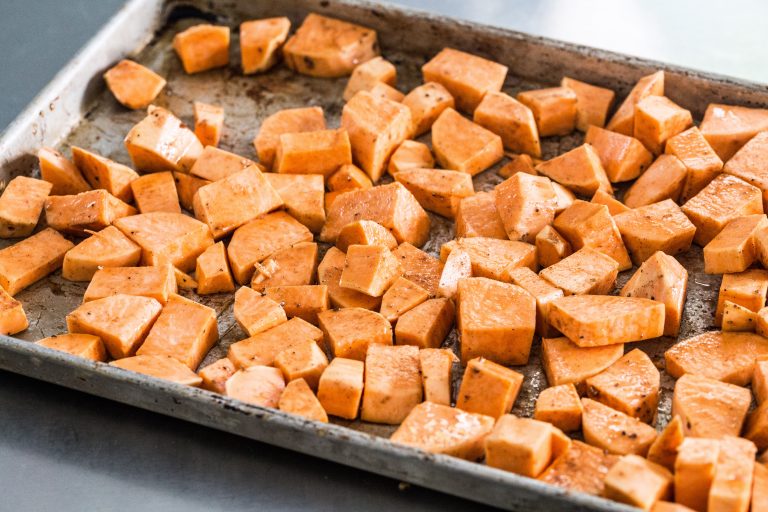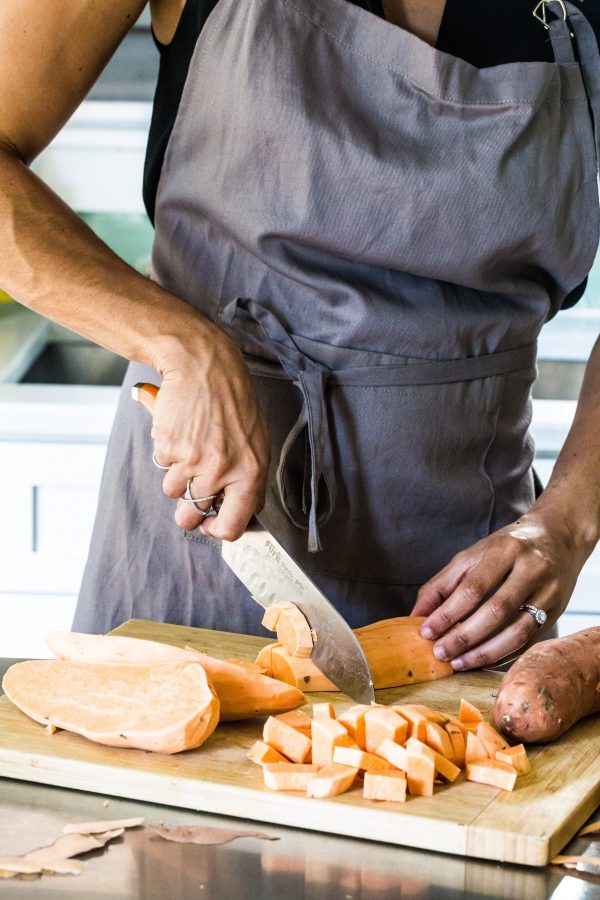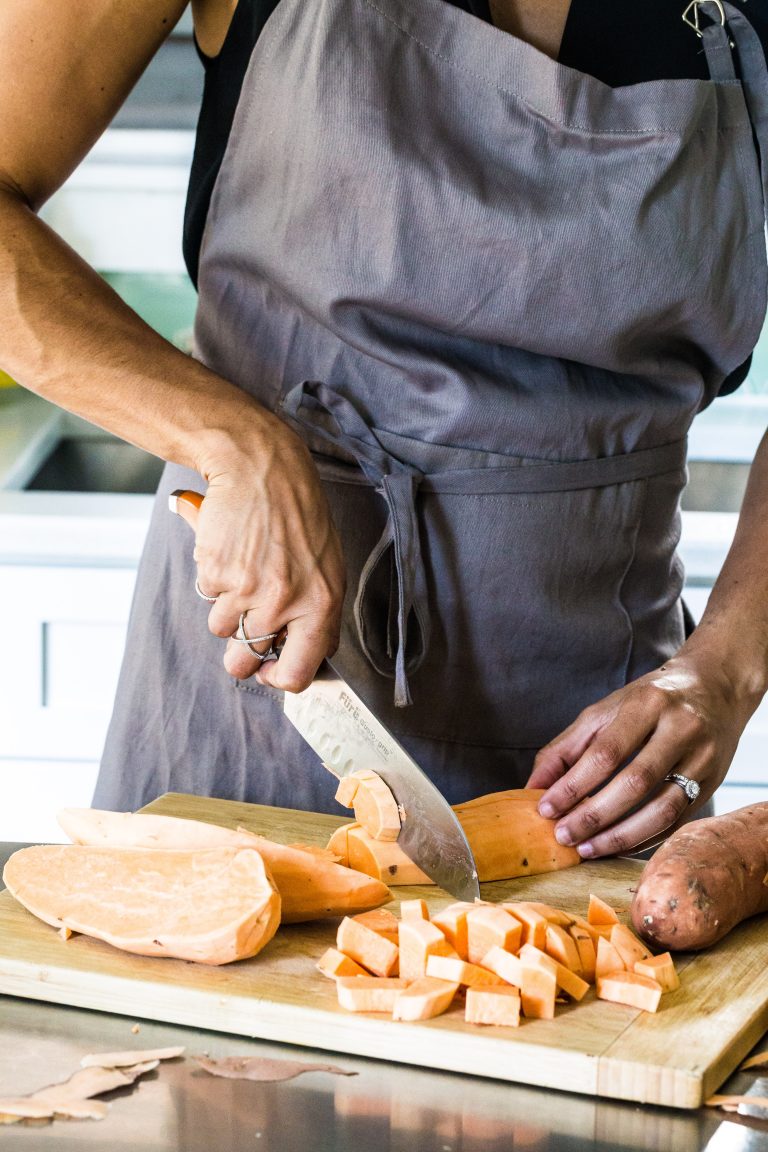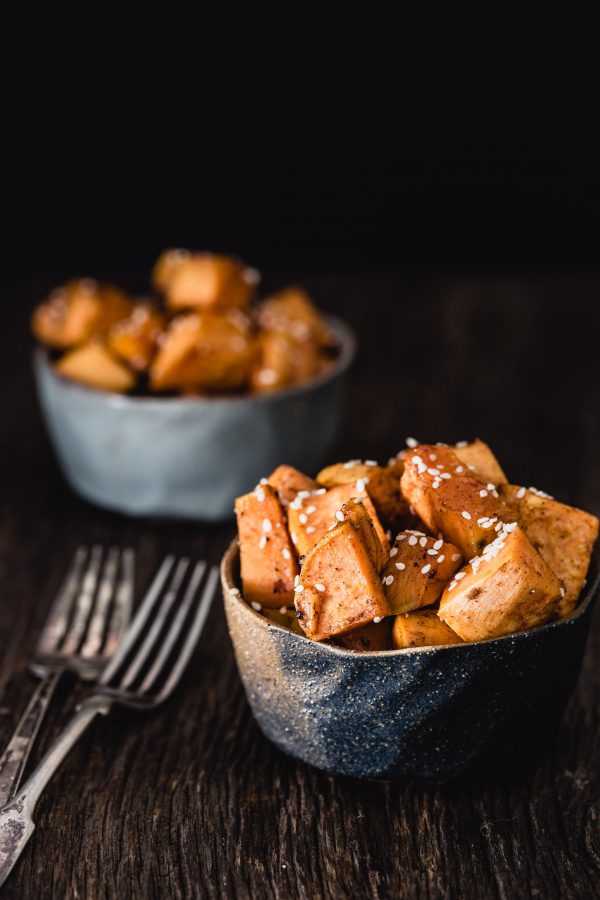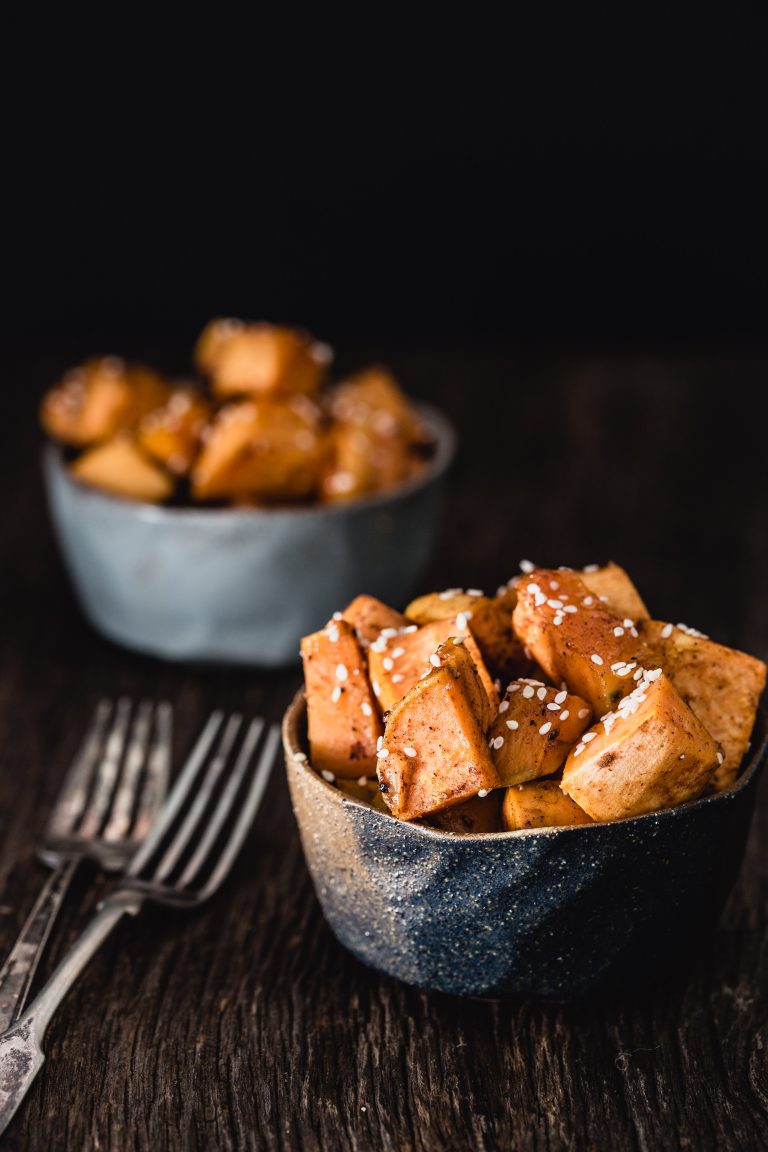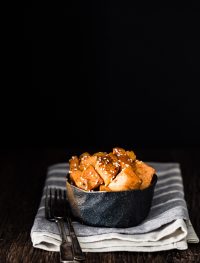 Caramelized sweet potatoes
Yield: 12 servings
Total Time: 40 minutes
Ingredients:
Directions:
Preheat oven to 400F.
Place sweet potatoes into a baking sheet and coat with the remainder of the ingredients. Bake for 10 minutes. Stir and bake for another 10 minutes.
Once the potatoes are baked coat with more maple syrup if you like. Sprinkle the sesame seeds over the potatoes and serve.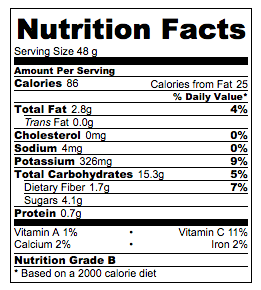 This is a sponsored conversation written by me on behalf of Noodles & Company. The opinions and text are all mine.