Black bean chocolate chip cookies- Gluten Free
Quite possibly the best black bean chocolate chip cookies you will ever taste.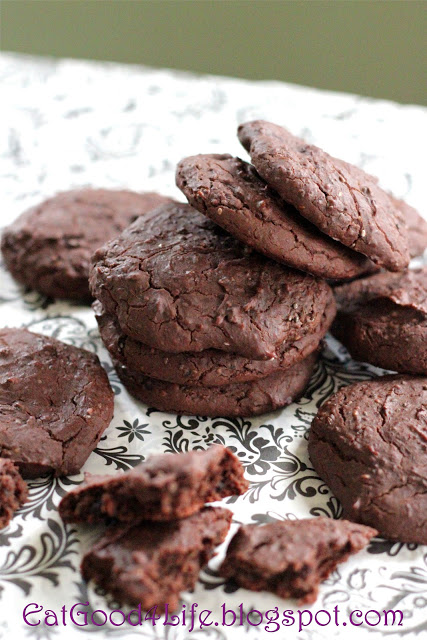 What can I say about these Black bean chocolate chip cookies? OMG…These are soft, taste like chocolate and are just awesome. I was really skeptical but I am super glad I got to make them.
Who knew you could use black beans and make cookies? This is just genius. For sure, this is not the last time I going to make these cookies. Maybe next time I will add some cherries or nuts, will see.
I hope you make these Black bean chocolate chip cookies. Let me know if you do.
On another note, I live in NJ and was here when Sandy hit. Fortunately enough we did not get any flooding or lost power. We are not only lucky but are grateful to have made it out OK. Our hearts go out to the people of NY and NJ that have been affected.
Enjoy!!
On the left picture you can see the ingredients right before being blended. The right picture is the mousse consistency result. After most of the ingredients are well incorporated and blended add the chia seeds and chocolate chips and with a spatula mix them into the batter.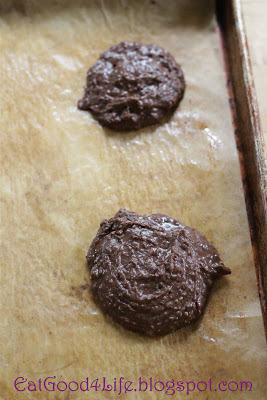 With a spoon, or your finger, flatten the cookies on the cookie sheet before placing them in the oven, just like in the left picture.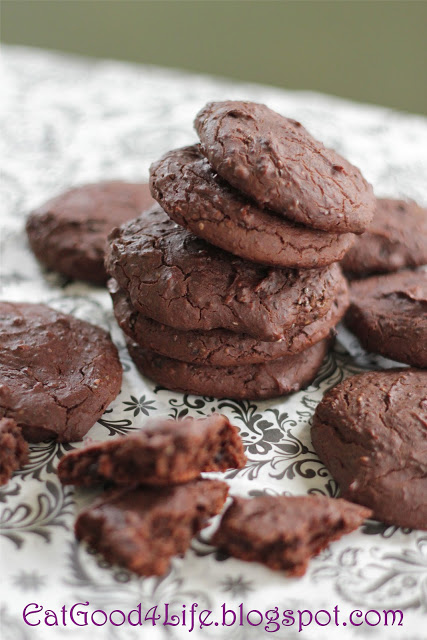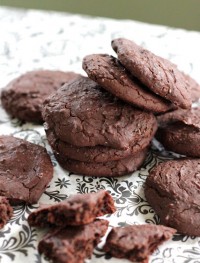 Black bean chocolate chip cookies- Gluten Free
Ingredients:
Directions:
Preheat oven to 350°F. Lined two cookie sheets with parchment paper and set aside.
In a food processor add all the ingredients except chocolate chips and chia seeds. Blend until smooth. The batter should be similar to a thick mousse. Add chocolate chips and chia seeds and incorporate into the batter (don't use the food processor for this though)
Using a spoon or cookie scoop place 16 dollops of batter on the cookie sheets. Use a spoon to flatten the cookies into round shapes like in the pictures.
Bake for 20 minutes (they should still be a little soft when you remove them from the oven). Set a side a few minutes before transferring them to a wire rack to cool completely.
Adapted from green kitchen stories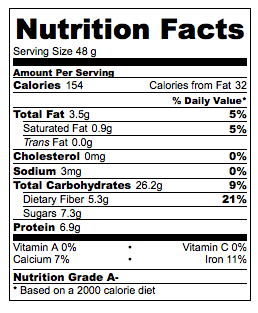 Nutrition facts calculated based on the recipe giving 16 cookies.