Apple and caramel pound cake
Wow to this apple and caramel pound cake!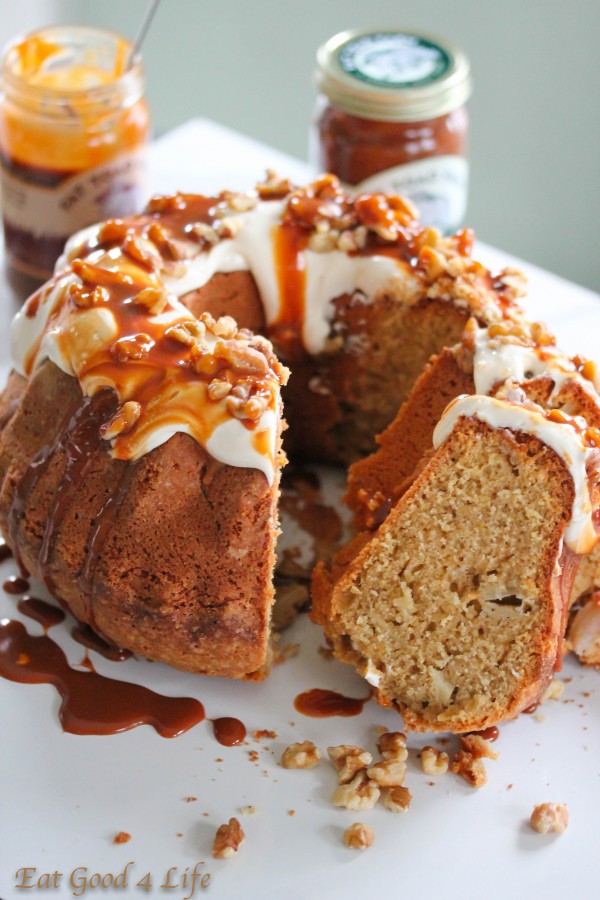 I have not used my bundt pan in for ever. I am so glad I did. This apple and caramel pound cake turned delicious.
Have you ever tried goat's milk caramel? I think I am so hocked. I got this caramel sauce from Fat Toad Farm. All their products are made with fresh, natural and simple ingredients.
What I also like about Fat Toad Farm, is that it is a family-run goat dairy farm in central Vermont. The process of making this caramel is somewhat different. Rather than saturating their caramel sauce with sugar, they rely in the process of caramelization to obtain the no so sweet flavor. The caramel is also heated and hand-stir to obtain the perfect thickness.
This caramel sauce is truly la crème de la crème. I have never tried such high quality caramel sauce before. The perfect sweetness, thickness and flavor.
For this apple and caramel pound cake I used the cinnamon flavor caramel, but you can use any other flavor of your choice.
I also used two medium size apples but I think you can use more if you like. I actually wish I did. Next time I will use at least four apples.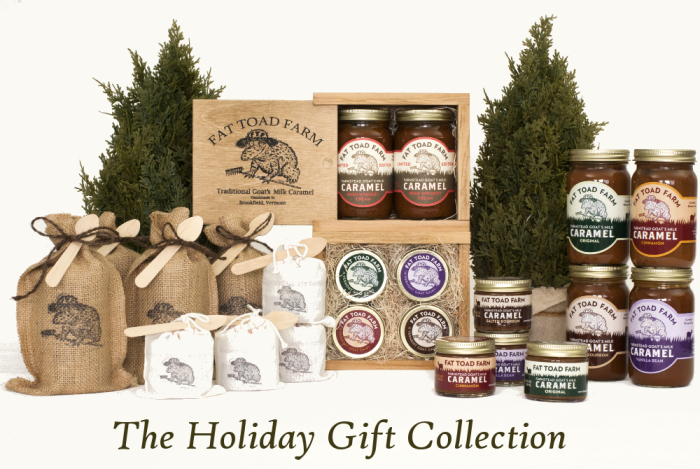 Her can see some Fat Toad Farm's Holiday Gift Collection a selection of their unique and delicious goat's milk caramel flavors – including our NEW Holiday Limited Edition Irish Whiskey Cream Caramel – You can also visit their store for other options.
I think the apple and caramel cake was truly a winner. My family was eating it like there was no tomorrow. I still have some cake leftover. I am sure I will be eating at least two pieces today.
Enjoy!
Once your pound cake cools down completely you can decorated and frost it with the cream cheese mixture followed by the caramel and chopped walnuts. You can add more of the caramel and walnuts if you like. I store my pound cake on a cake stand for up to two days.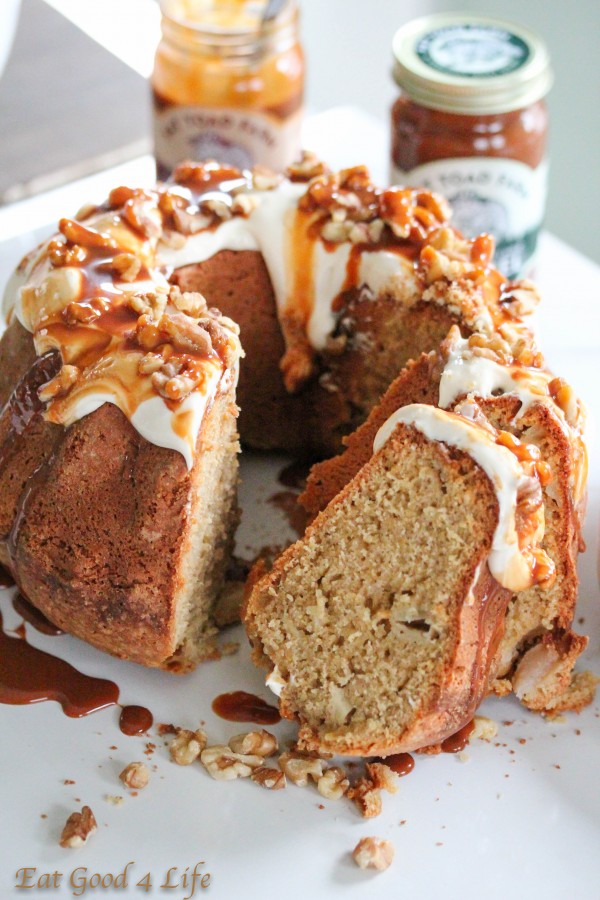 Disclaimer: This post is sponsored by Fat Toad Farm. This post contains affiliate links. Fat Toad Farm provided me with their caramel sauce to write this review and all opinions are my own. I speak from personal experience. The end :-)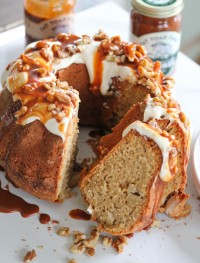 Apple and goat's milk caramel pound cake
Yield: 12-14 servings
Total Time: 1 hour 15 minutes
Ingredients:
Creme cheese icing
4 oz low-fat creme cheese
2 tbsp maple syrup
1-2 tbsp almond milk, depending on consistency desired
Garnish
Directions:
Preheat oven to 350F. Grease and flour a bundt pan and set aside.
In a large mixing bowl, with a wire whisk or a stand mixer, mix the eggs, sugar, olive oil, vanilla extract and almond milk. Add the flour, baking powder, cinnamon and chopped apples. Transfer batter to prepared bundt pan and bake for 50 minutes to 1 hour or until tester comes out clean. I baked mine for 55 minutes. Cool pound cake for 10 minutes before unmolding and set on a wire rack to cool completely
On the mean time, in a medium bowl, with a hand mixer, mix the cream cheese icing ingredients. Top pound cake with creme cheese mixture and garnish with the chopped walnuts and caramel sauce.
There will be between 12-14 servings depending on how big you cut them.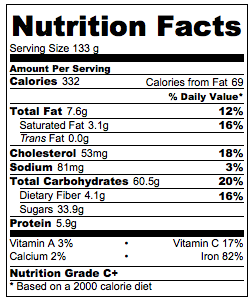 Nutrition facts calculated based on the recipe giving 14 servings.